How Asset Management Software Can Reduce Field Asset Downtime
May 20, 2021 - 8 minutes
Off the top of your head, can you remember all the past field assets you've serviced, where they're located, and each of their specific makes and models? Probably not, right? As your company grows, reducing asset downtime and implementing a software to leverage all aspects of your business is essential.
A great software organises your jobs, and helps your company balance an expanding customer base, each with varying asset management needs. The quicker you can react to broken assets or replacing a part, the better. Paper notes, vast spreadsheets, and memory can't support a growing business and satisfy inquiring customers. Rather, speed and accuracy, supported by purpose-built software, will give you a major edge over your competitors.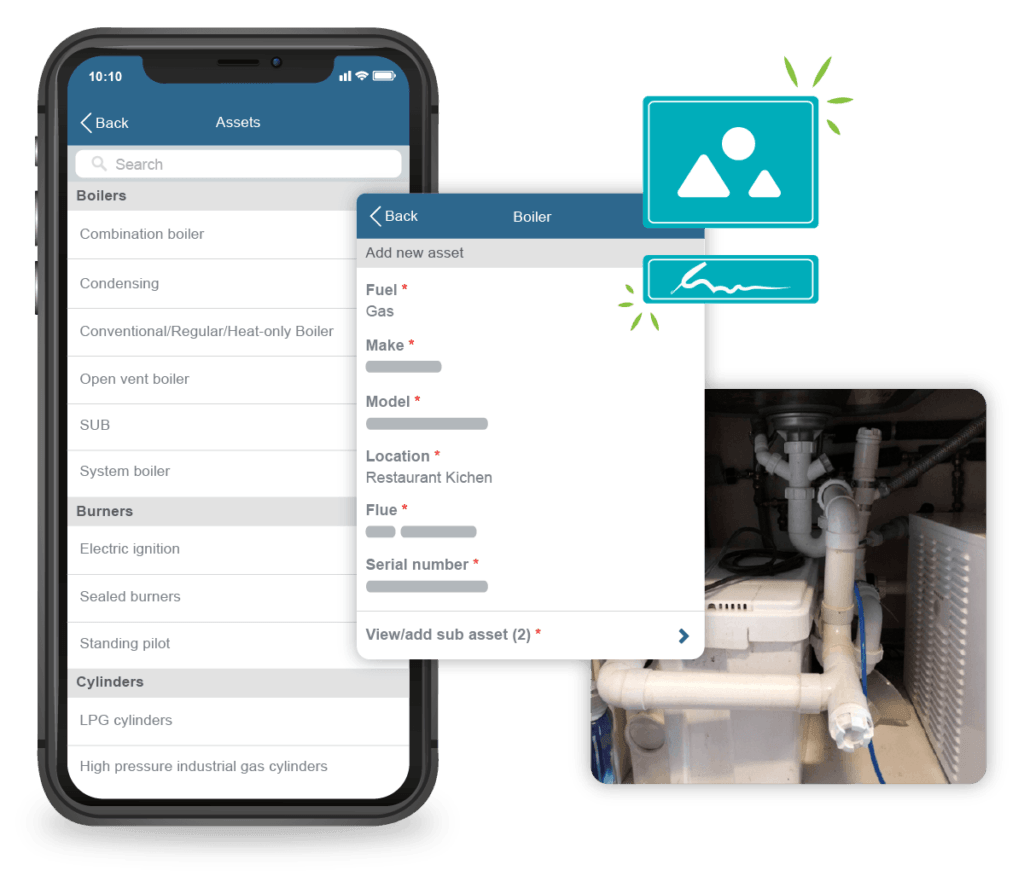 Remember, you should always shape your business practices around providing the best customer experience.
The less time an appliance is spent broken, or waiting to be replaced, the happier your customers will be. We'll cover how an asset software reduces field asset downtime, and review software essentials you should look for in your solution.
Skip to what you care most about:
A management software is an all-in-one solution that slashes asset downtime
Software can dramatically cut asset downtime by hosting easy-to-locate knowledge around a job, or a specific field asset. Important know-how and information shouldn't disappear when someone retires, leaves the company, or is on vacation. Sharing information among your team enables you to react quickly when issues arise (and, trust us, they will arise). 
When your customers have problems, when an asset is down, or if a critical asset is completely broken, they aren't going to be in a great mood. In these tense situations, customers will reach out to your office staff, not your engineers. This interaction is critical for both the customer and your company. Let's walk through two potential situations. 
Example 1, a customer emails with a question about an asset that was serviced 3 months ago, and the office staff member is unfamiliar with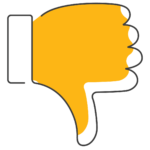 the appliance. They call the engineer who worked on that asset and together they struggle to share and record information over the phone. Adding to the issue is the very real potential of the engineer having no recollection of ever working on that asset. Meanwhile, the customer is still waiting.
This time wasting game of phone tag makes your office staff appear unknowledgeable, and your company will look bad to customers. A slow response time can lead to angry customers who can harm your businesses' reputation. This back and forth can be avoided entirely. Let's look at the same situation structured around an asset management software.
Example 2, when your engineers are on the job, they either create a new asset, or edit an asset within your job management system. Here they can add any relevant details, notes, and photos to the file.
This way, accurate and necessary information can be recorded when it's still fresh in your engineers' minds. This knowledge is organised and easily available to office staff.
When a customer emails or calls with a question about an asset that was serviced three months ago, the office staff member can quickly look up the specific asset and all the information on it. They can easily respond to the inquiring customer without involving busy engineers. If the asset requires servicing, or a full replacement, your office can then quickly schedule an appointment or send an accurate estimate to your customer.
Reduced asset downtime benefits more than just the customer, it can strengthen and propel many aspects of your business including customer care and efficiency, meaning that your business can simultaneously support more jobs, and your office staff can carry out other admin tasks.
So, what downtime reducing software features should you look for?
Easy access to full asset history 
Walking into a job with knowledge around an asset can save valuable time. Reducing asset downtime depends on a software that supports full histories for individual assets on specific properties. Engineers shouldn't arrive at a job and spend most of their time guessing when an asset was last serviced, the asset's make and model, and wonder about previous issues the asset has had.
Instead, strive to take guesswork out of the equation, and your service appointment times can be cut.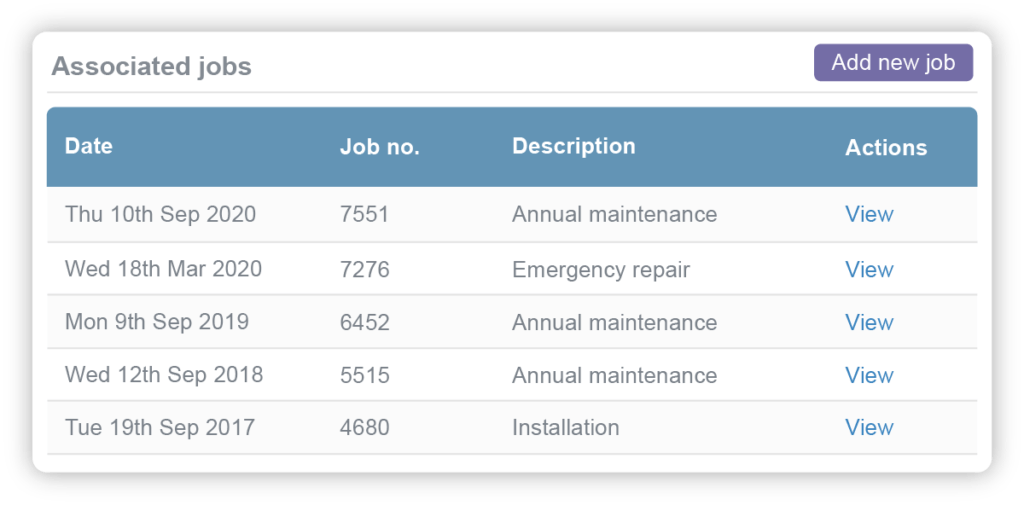 Further, detailed records around a specific asset can help you provide the best and most practical recommendations to your customers.
If an asset repeatedly breaks down, having receipts about all the past services can make it easier to suggest a full replacement, rather than fixing the same part over and over again. This will save your customer both time and money on appointments, and your company on parts costs. Additionally, your engineers can walk into a job prepared and knowledgeable about the best course of action; this further cuts asset downtime.  
Asset data at your engineers' fingertips
Your asset management software should have a mobile app your engineers can quickly pull information from. They should have access to information that matters most. Further, the asset management software you choose needs to be customisable to suit the unique needs of your industry and business. Necessary and practical knowledge that's readily available sharply reduces asset downtime.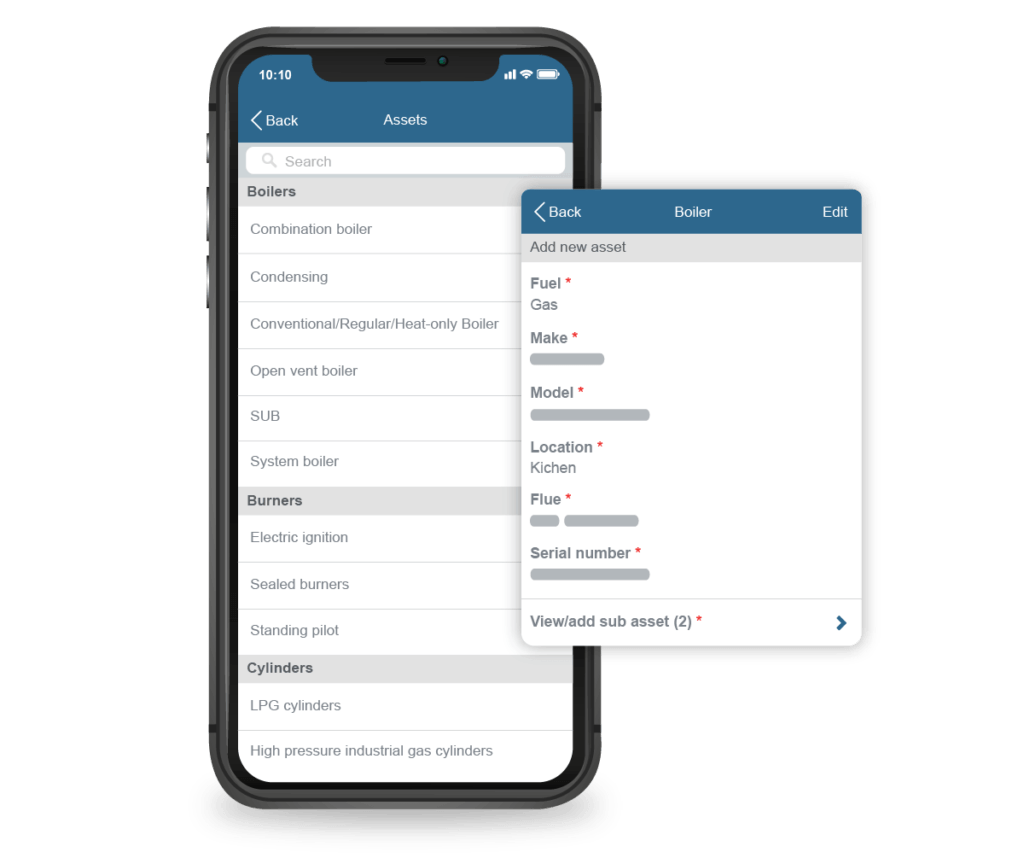 Asset data fields can include a variety of different specific facts, including make and model number, date of installation, the last date it was serviced, the engineer who last worked on the asset, warranty, serial number, location on the property, and other industry-specific details.
Without software, this information would be impossible for engineers to determine simply by looking at the asset. With an emphasis on efficiency, engineers can perform quicker fixes, cutting asset downtime. Your customers can get back to normal quicker, and your engineers can accommodate more jobs per working day.     
Accessible asset location, which further cuts downtime
Knowing an asset's location may seem like a throwaway detail, but it shouldn't be overlooked. Your asset management system should support the ability to add exactly where on a property a specific asset is located. After all, asset downtime can be stretched when engineers are unprepared.
This way, your engineer can walk into a job already knowing where the broken asset is located thanks to your asset management software. For example, an electrician who's been called to repair a broken fuse box, can pull up the specific asset in their records and see which floor and zone the asset is located in, perhaps even with a photo from a previous visit too.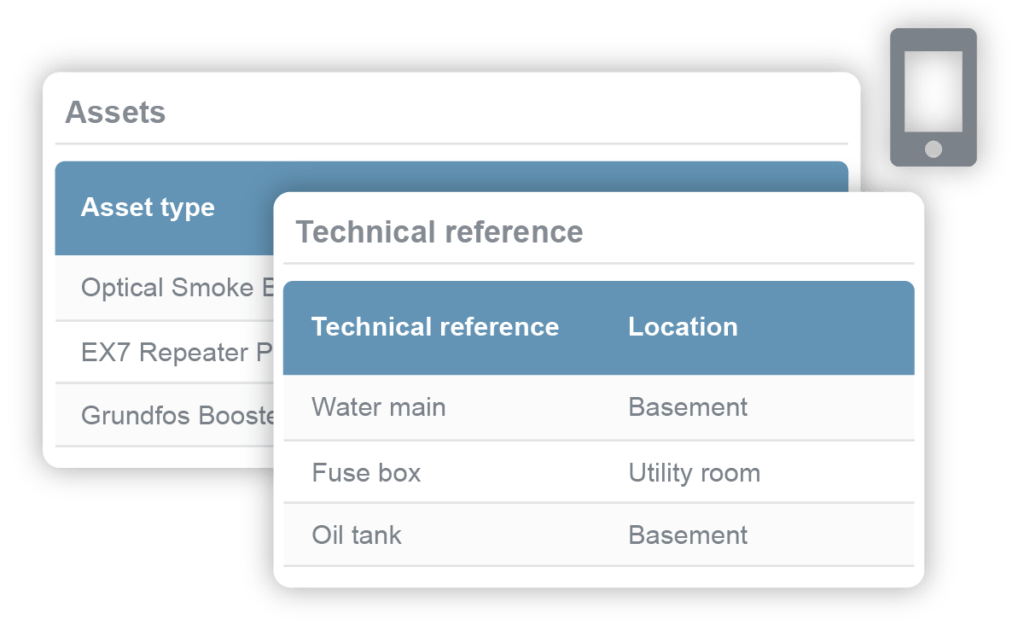 This dramatically cuts downtime, especially in commercial settings. Commercial properties can have hundreds of assets, and in situations where customers are angry, or if the broken asset is critical for people to return to the building safely, cutting repair time anywhere that can be prevented is a must. Engineers don't have to wander around the property alone or enlist a property manager to help them search for a broken asset; with a centralised system, they can immediately react to the situation and get straight to work. 
A Planned Preventative Maintenance strategy that minimises asset downtime
While the implementation of asset management software dramatically reduces downtime, it also supports a Planned Preventative Maintenance (PPM) workflow. Being poised to pivot and react to sudden jobs is a strong foundation of field service businesses, but the ability to offer preventative services will cement your company's dependability. Promoting asset uptime through careful maintenance is a continuous solution.
The best way to reduce asset downtime is to stop the asset failing in the first place. A planned maintenance approach prevents downtime through a schedule that supports servicing and checkups that ward off fully broken assets. A preventative schedule, which takes a proactive approach to maintenance, benefits your business in a variety of ways. 
Servicing appointments, depending on asset type, can be scheduled months in advance; your business can generate increased cash flow with regular appointments. And, since service and checkup appointments are shorter and less labour intensive compared to full-replacements and repairs, your engineers can take more jobs in a work day.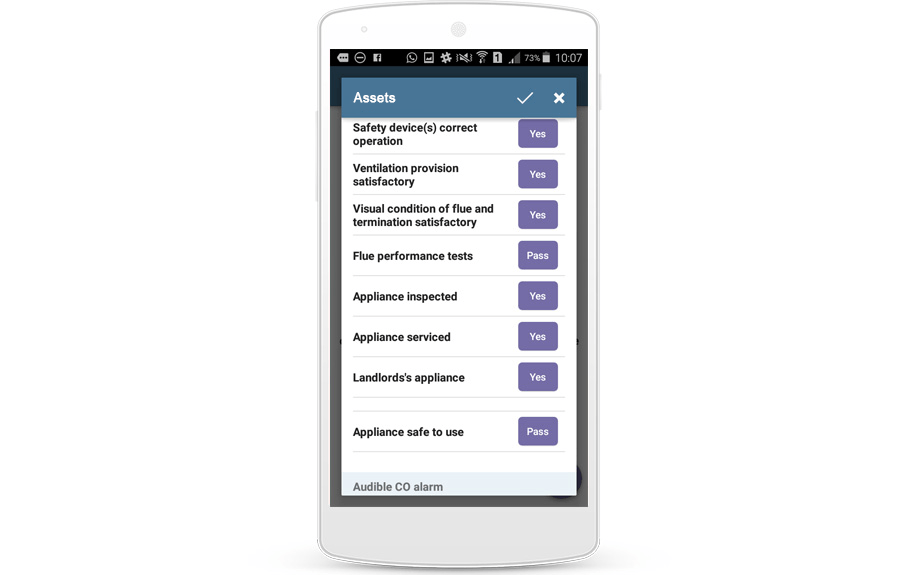 Some customers are forgetful, manage too many assets, or have no knowledge of when to request servicing. These situations are where your company can strive to provide world class PPM for your customers. All of these situations can be easily handled within an organised asset management system. And while there will always be unforeseen broken assets to react to, you can have appointments for regular servicing booked in advance.  
Staying ahead of potential issues is a tremendous value-add for your business, and your customers will be grateful for avoiding future headaches.
Let's recap
Increasing asset uptime with PPM leads to happier and satisfied customers. Pivoting quickly and reacting to reduce asset downtime will leave your competitors in the dust. After all, customers want quick, accurate, and helpful solutions. Your software solution should offer: 
Easy access to full asset history 

✅

Asset data at your engineers' fingertips

✅

Accessible asset location, which further cuts downtime 

✅ 

A Planned Preventative Maintenance strategy that minimises asset downtime

✅
Have you considered reducing asset downtime and managing your assets with Commusoft? Our asset management solution offers all of these features. We're an all-in-one field service job management platform that empowers our clients to provide unmatched service for their customers. Want to learn more?