Register for Commusoft Sales updates
Be the first to hear about our new Sales System
If you're looking to send beautiful proposals, track sales throughout your pipeline, and ultimately drive more revenue - then you'll want to stay in the loop with Commusoft's upcoming Sales system!
Get ready for this exciting new offering from Commusoft by registering your interest now! You'll get email updates all about this powerful new solution, including:
New Sales feature announcements and details

Upcoming info on pricing plans

First to hear about upcoming Sales webinars

Exclusive early-access opportunities for existing clients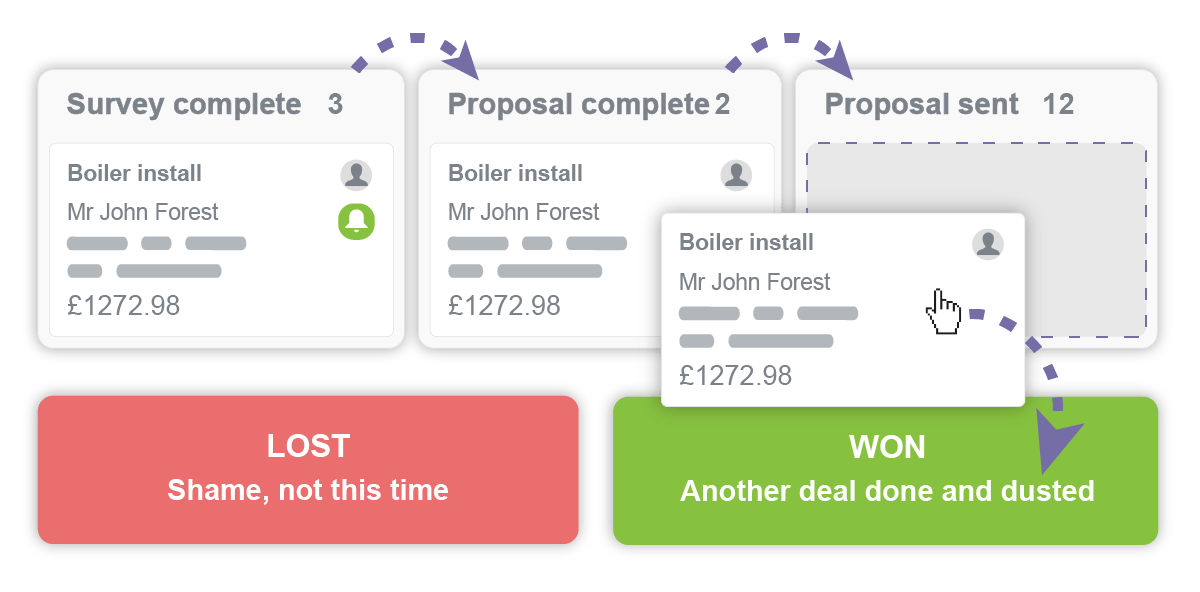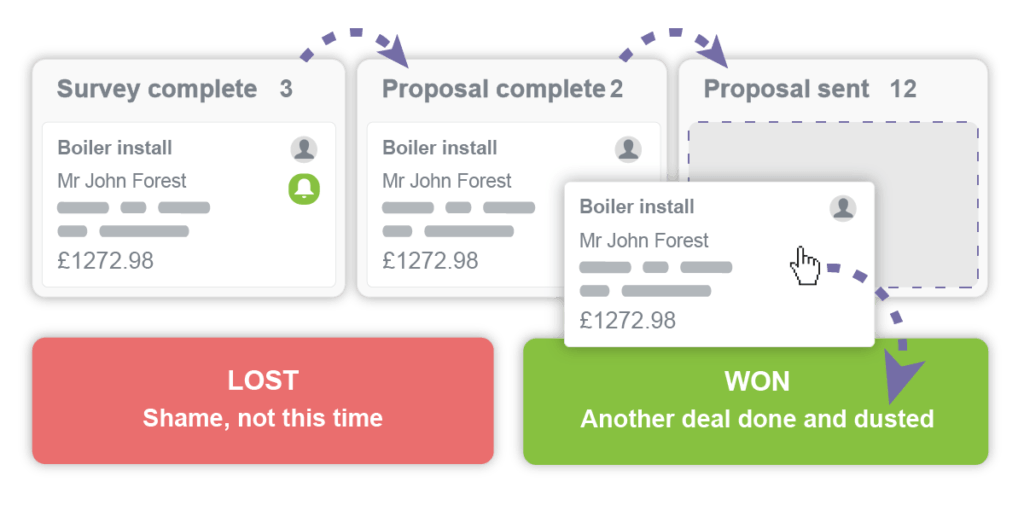 A new sales CRM coming soon
Integrated system
Extend Commusoft's Jobs solution with a natively-integrated sales CRM for field service businesses.
Opportunity tracking
Every opportunity for work has a unique record, so you can view everything important in one location.
Proposal builder
Build sleek proposals in minutes with a drag-and-drop builder, convenient templates, and smart pricing options.
Powering The Trades Industry
Commusoft Reviews
"I can increase my revenue by 14% by the end of this year. When you look at that in terms of monetary value, it's a no brainer."

"Commusoft Sales has been a game changer! We're getting our proposals out in record time; which means we can focus our time elsewhere, which really is the biggest plus!"

"We certainly wouldn't be able to run our business as we do at the moment without the use of Commusoft. It'd be impossible to do."

"Commusoft is a big player; it really puts it all together for us, and without it, genuinely, we would be lost."

"Without Commusoft I would need at least another full-time staff member. Now I can spend time planning the targets of our business."

"We're looking to add around a million in revenue to the business. That's completely doable with the systems and processes that we have in place. And the beauty of Commusoft is that it's a completely scalable solution."

"It's a really easy software to use…If it wasn't easy, then I wouldn't do it! I didn't realise how easy it was going to be until we started using it."

"We use it as a CRM system, we use it as a job management system, and we also use it as a finance system. For us, it's the perfect one stop shop, all-in-one system, and we would recommend anybody within our industry."

"The way that Commusoft tracks every part of every single job... it gives you complete confidence in the whole system. Complete confidence to grow. Complete confidence to push on with your business."
Learn more about our Sales system