Commusoft vs Alarm Master
The Best Alternative to Alarm Master
Commusoft and Alarm Master both provide job management software for security businesses. With Commusoft's powerful automation features, emphasis on customer journey, and fantastic mobile apps, it's a natural alternative to Alarm Master.
Cloud-based web software that is always accessible

Data syncs in real time between the office and field

Purpose-built mobile app for iOS and Android included as standard

Complete fire and security alarm certificates straight from the app

Intuitive and easy-to-use interface

Integrates with Stripe, Worldpay, and SumUp payment solutions

Accounting integration to Sage, QuickBooks, Xero, and others
Looking for something better?
Want to know more about Commusoft vs Alarm Master? Book a demo and one of our experts will be able to guide you through the system and answer all of your questions. Or keep reading to see why Commusoft is a natural Alarm Master alternative.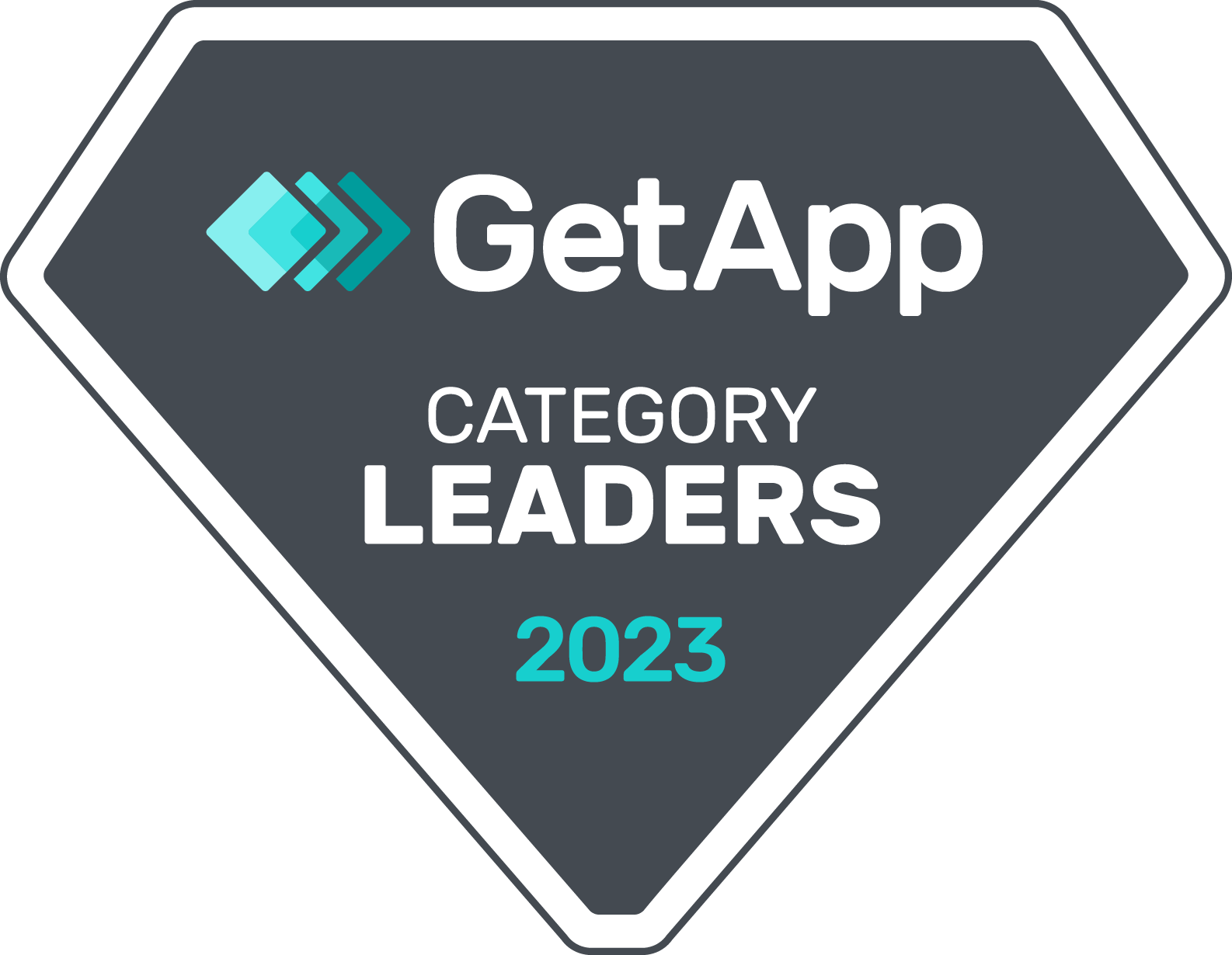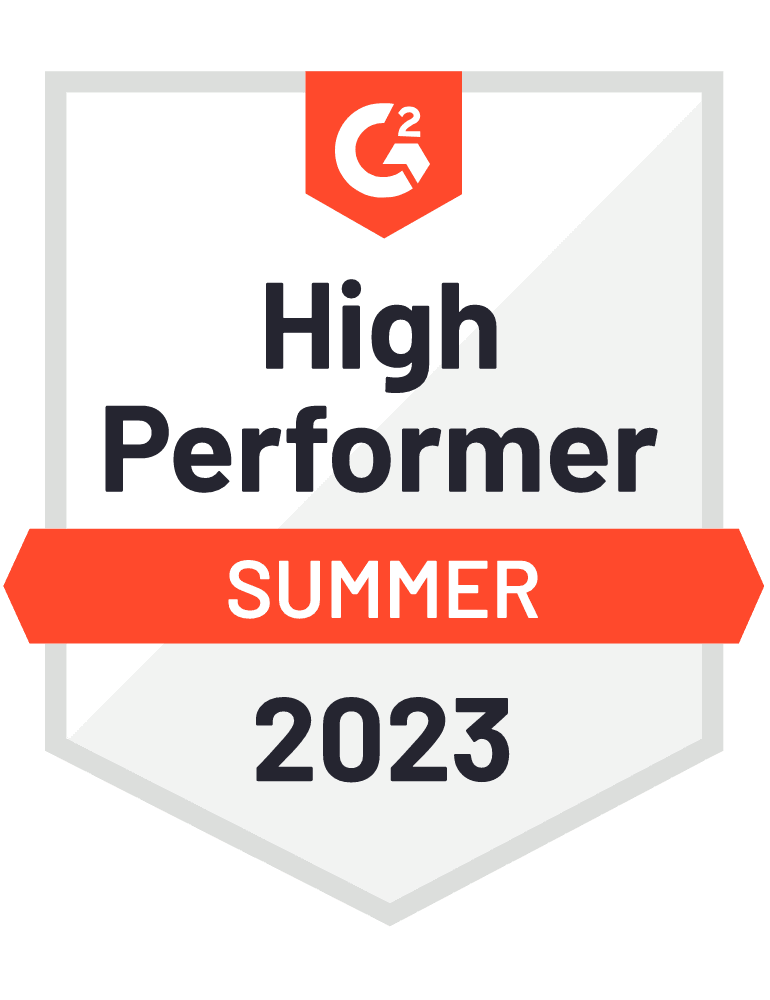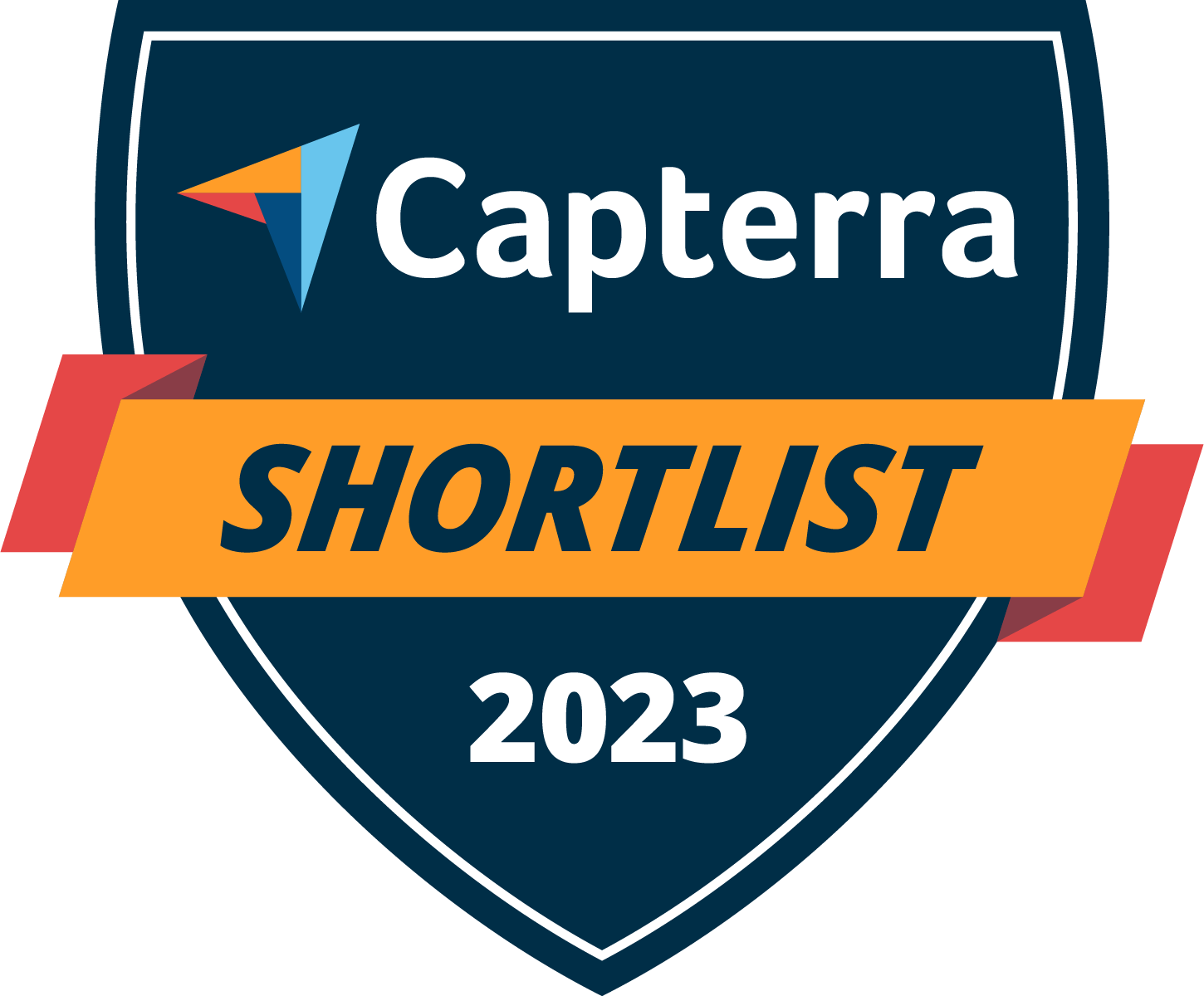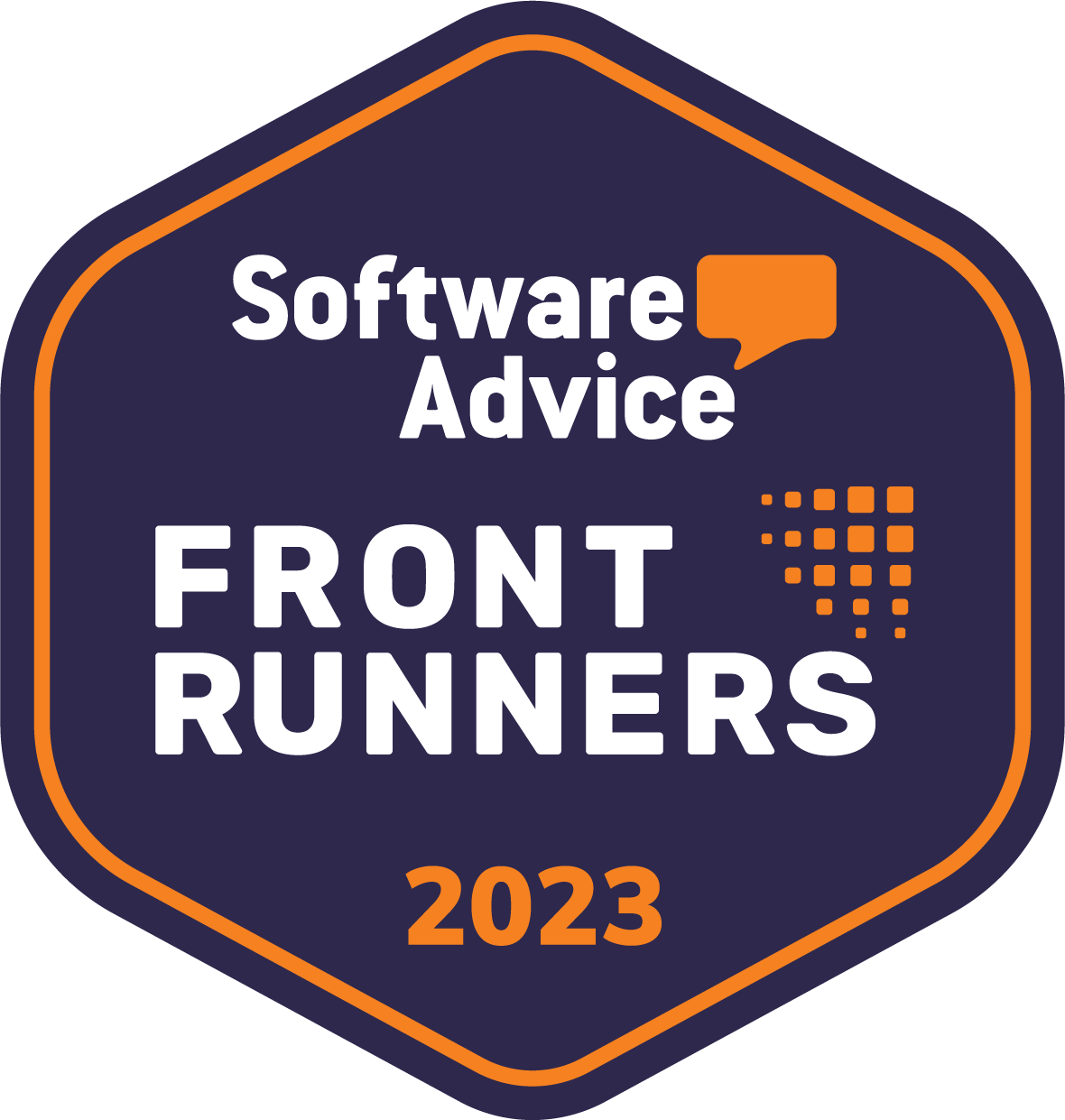 Powering The Trades Industry
Commusoft Reviews
"I can increase my revenue by 14% by the end of this year. When you look at that in terms of monetary value, it's a no brainer."

"Commusoft Sales has been a game changer! We're getting our proposals out in record time; which means we can focus our time elsewhere, which really is the biggest plus!"

"We certainly wouldn't be able to run our business as we do at the moment without the use of Commusoft. It'd be impossible to do."

"Commusoft is a big player; it really puts it all together for us, and without it, genuinely, we would be lost."

"Without Commusoft I would need at least another full-time staff member. Now I can spend time planning the targets of our business."

"We're looking to add around a million in revenue to the business. That's completely doable with the systems and processes that we have in place. And the beauty of Commusoft is that it's a completely scalable solution."

"It's a really easy software to use…If it wasn't easy, then I wouldn't do it! I didn't realise how easy it was going to be until we started using it."

"We use it as a CRM system, we use it as a job management system, and we also use it as a finance system. For us, it's the perfect one stop shop, all-in-one system, and we would recommend anybody within our industry."

"The way that Commusoft tracks every part of every single job... it gives you complete confidence in the whole system. Complete confidence to grow. Complete confidence to push on with your business."
Sleek and Intuitive Cloud Software
Compared to Alarm Master
Forget out-dated software that looks more like a spreadsheet. Commusoft has an intuitive user interface, which is quick to pick up and easy to master for all users. With cloud technology, you can login to your account any time, any place, whether using PC or Mac. Benefit from a logical design and user interface, web-based software with no need to install, and data that syncs in real time across the software and mobile app.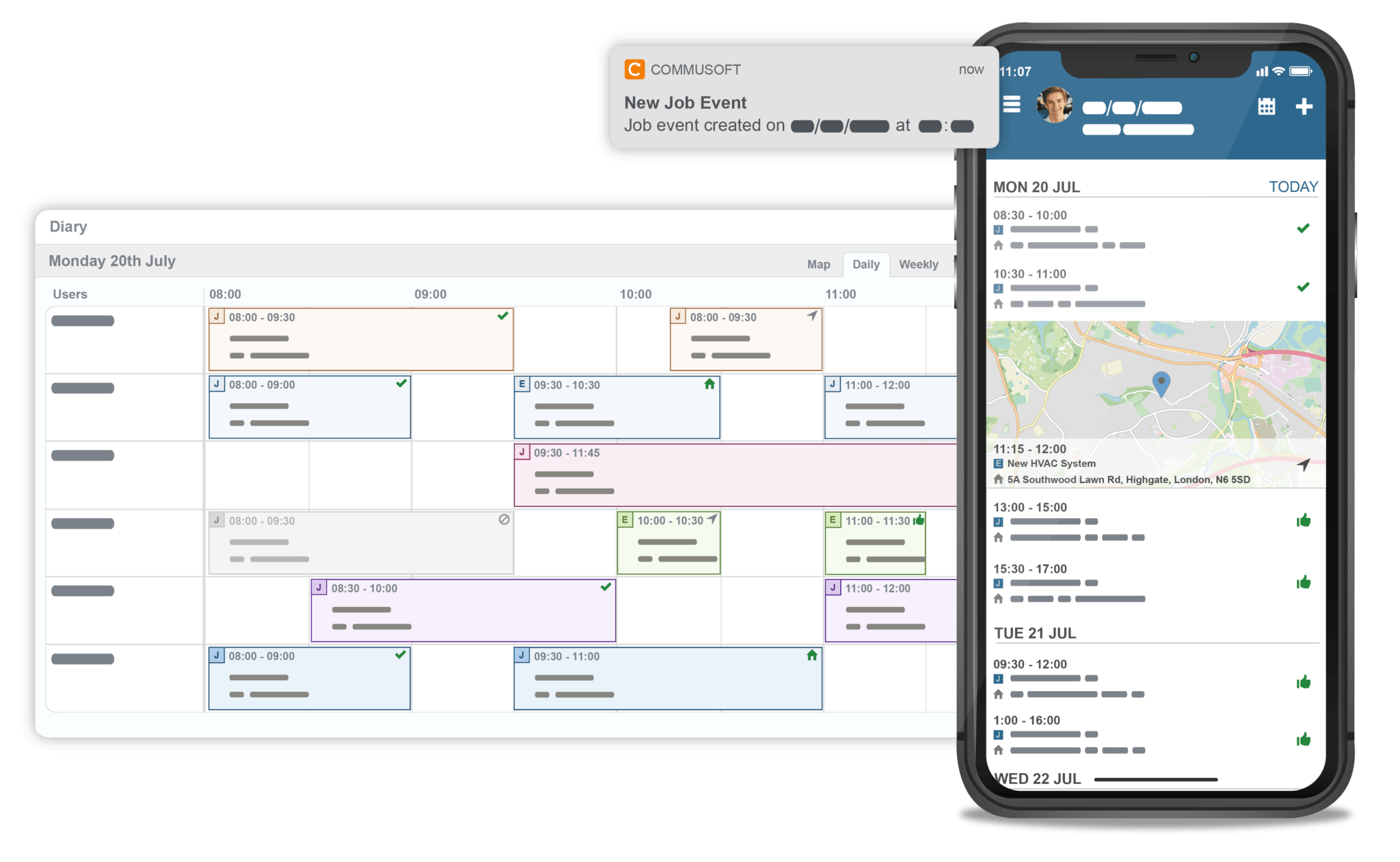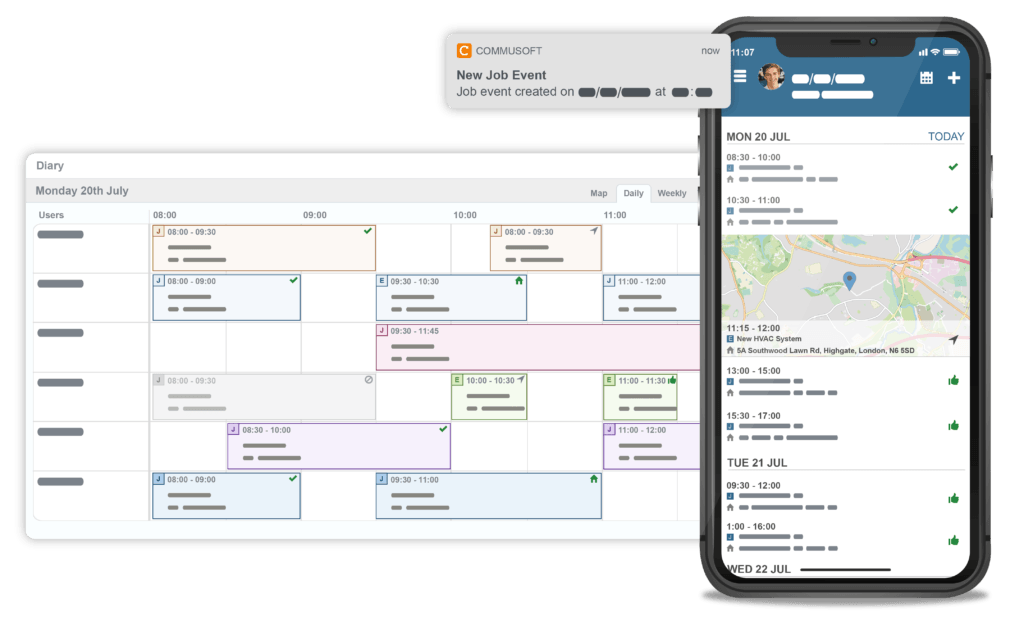 Mobile App for iOS and Android
Commusoft vs Alarm Master
The Commusoft mobile app is a natural extension of the web software, designed to empower security engineers to maximise efficiency and improve record keeping. Access the diary, complete certificates, order parts, send emails, invoice, and more – all from an iOS or Android smartphone. You can take photos and video on site and attach to the job record, create digital certificates and forms in moments, and it works even without signal!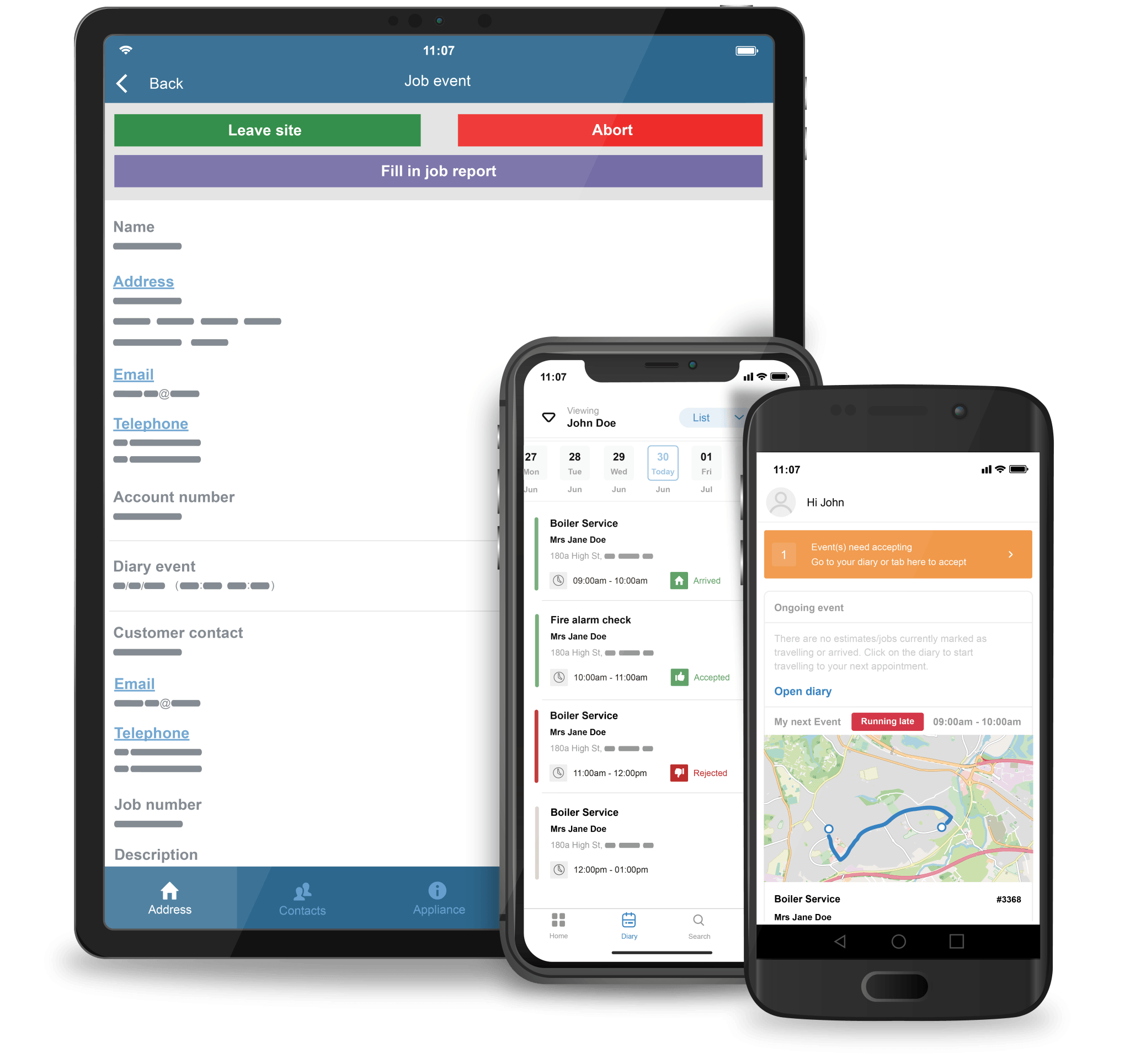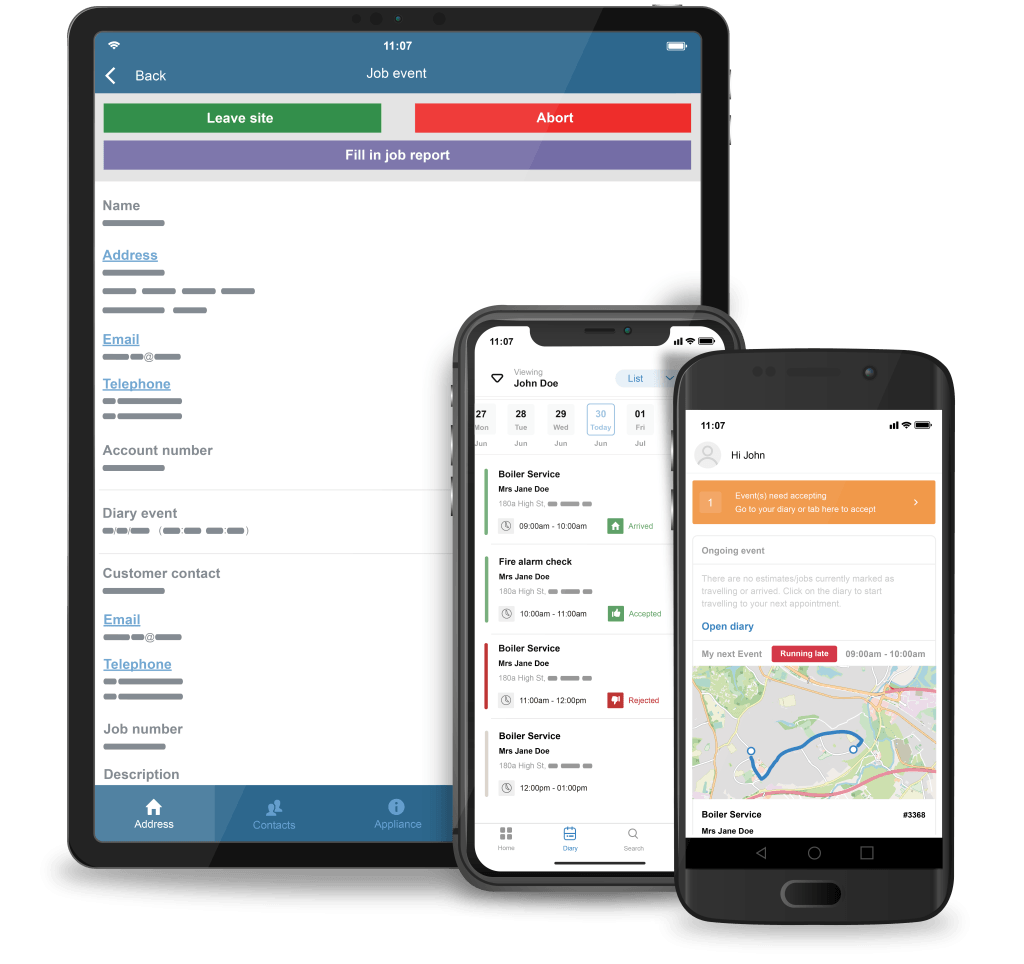 Organised Service Contracts
Compared to Alarm Master
Service and maintenance contracts are crucial for security companies. With Commusoft's contract management tools, you can stay on top of all the moving parts, including segmented billable rates, pricing items, parts and assets, PPM, SLAs, and more, enabling you to stay fully organised. It's easy to build contract templates, plan preventive maintenance, and monitor service level agreements.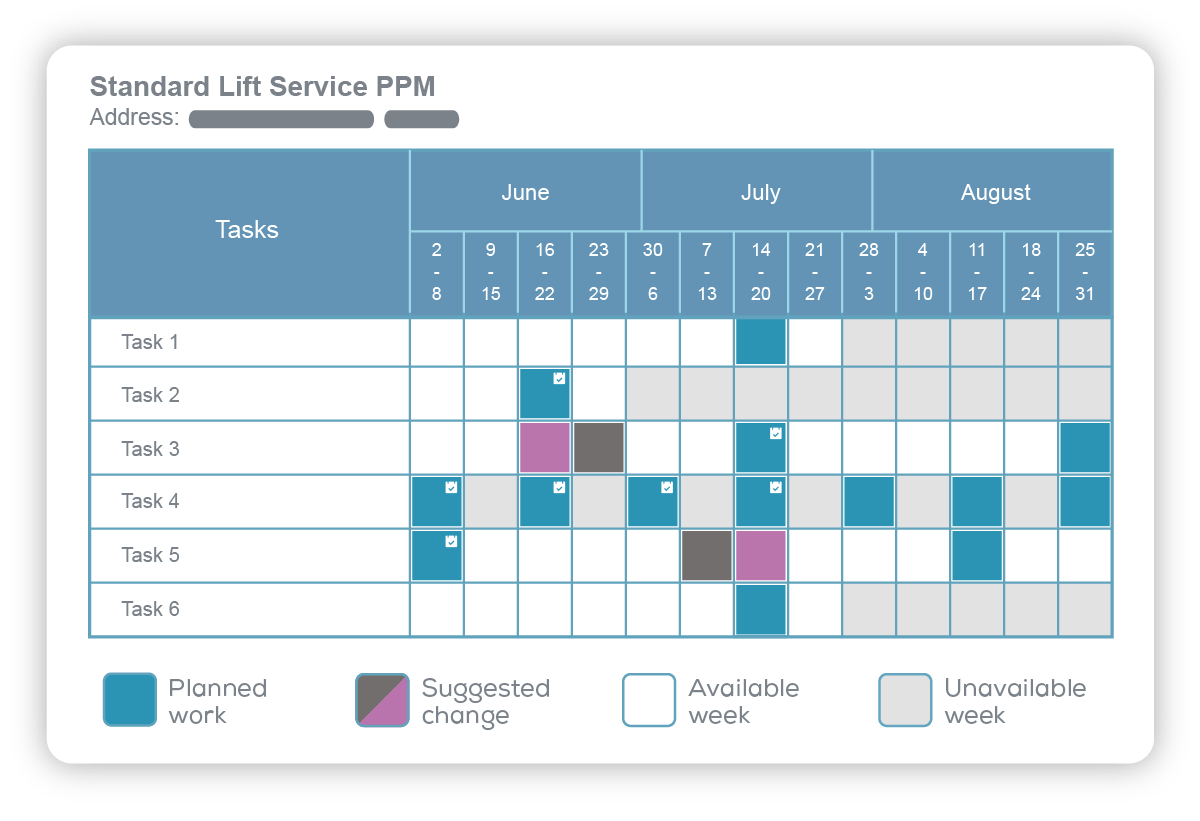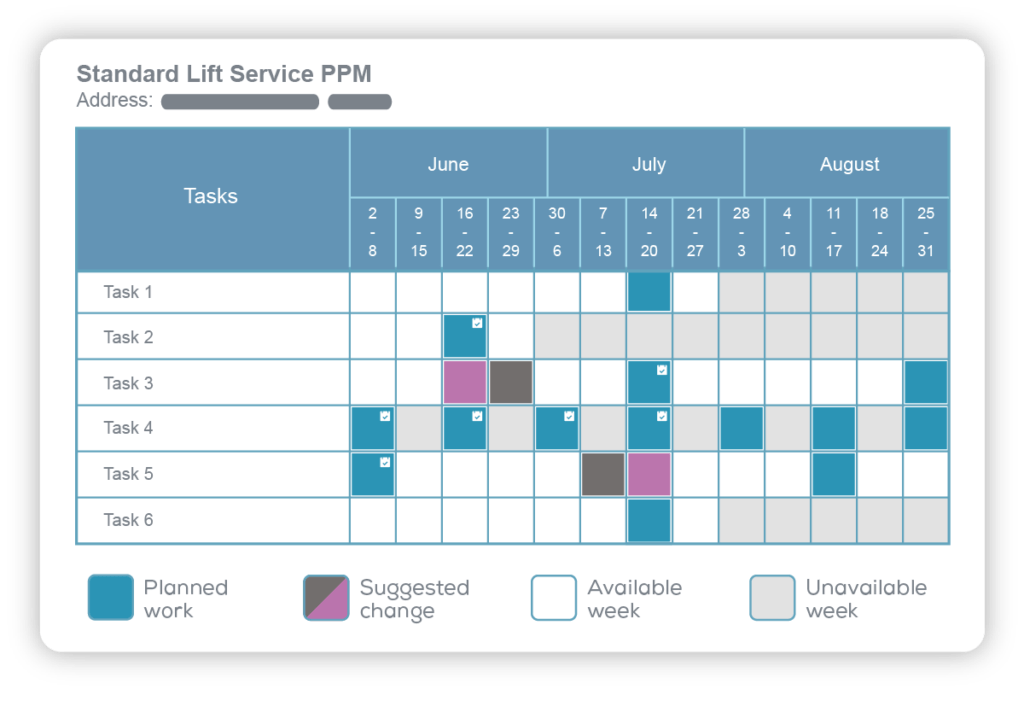 Invoicing On the Go
Commusoft vs Alarm Master
Easy online invoicing from anywhere. As soon as your security installers have completed a job they can generate and send the invoice from the office or via their smartphone. Our invoicing software offers many options, including different invoice types, a variety of breakdowns, customisable branding, and consolidated invoicing. With our invoice portal, customers can pay directly from their email, plus benefit from payment integrations like SumUp, allowing payment to be taken on site.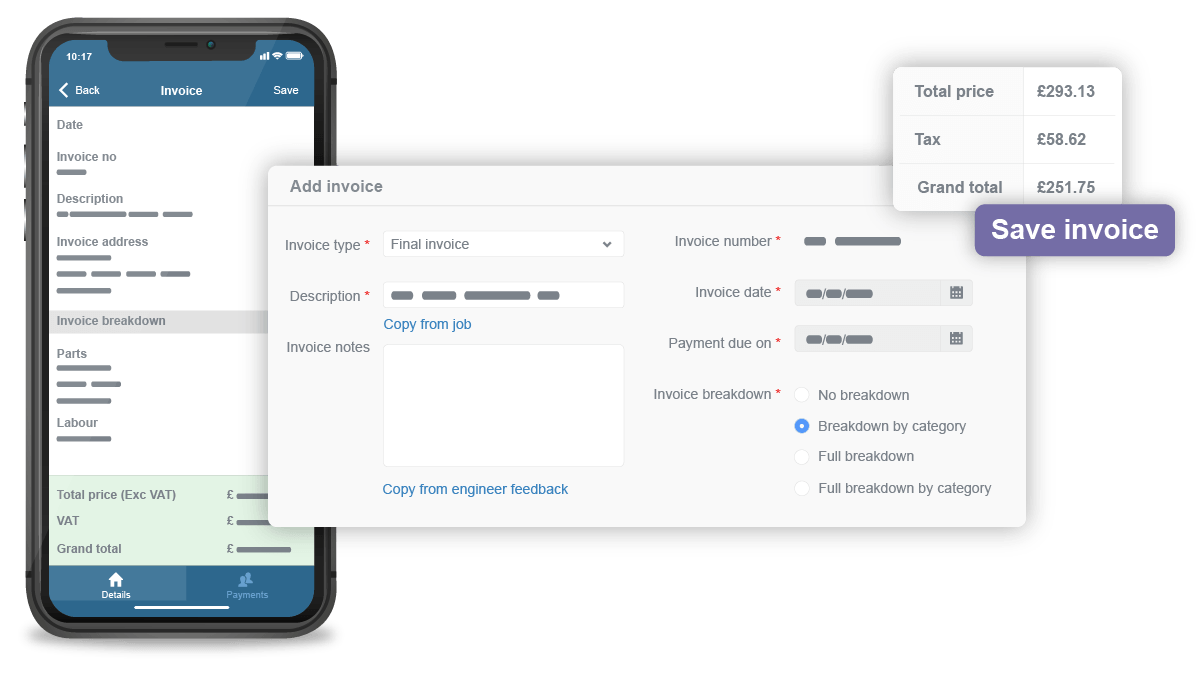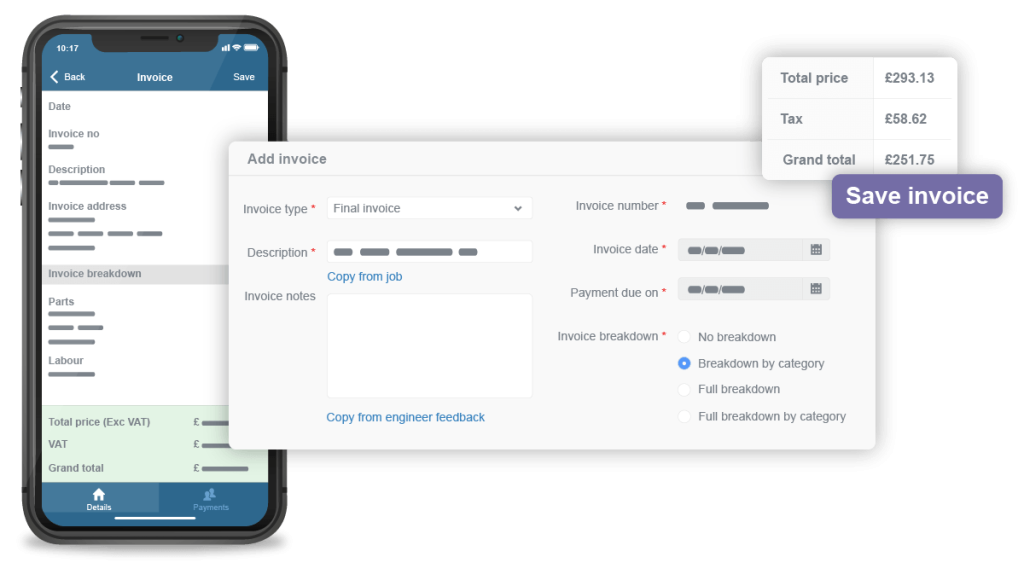 Book a personalised demo to learn more
Insightful Financial and Business Reporting
Compared to Alarm Master
Commusoft's customisable reporting dashboard provides a central hub to access in-depth data from all areas of your fire and security business. Our financial reporting will offer you previously unseen levels of detail, including sales, expenses, profit, debts and more. Plus drill down into customers, jobs, parts, and timesheets with configurable reports.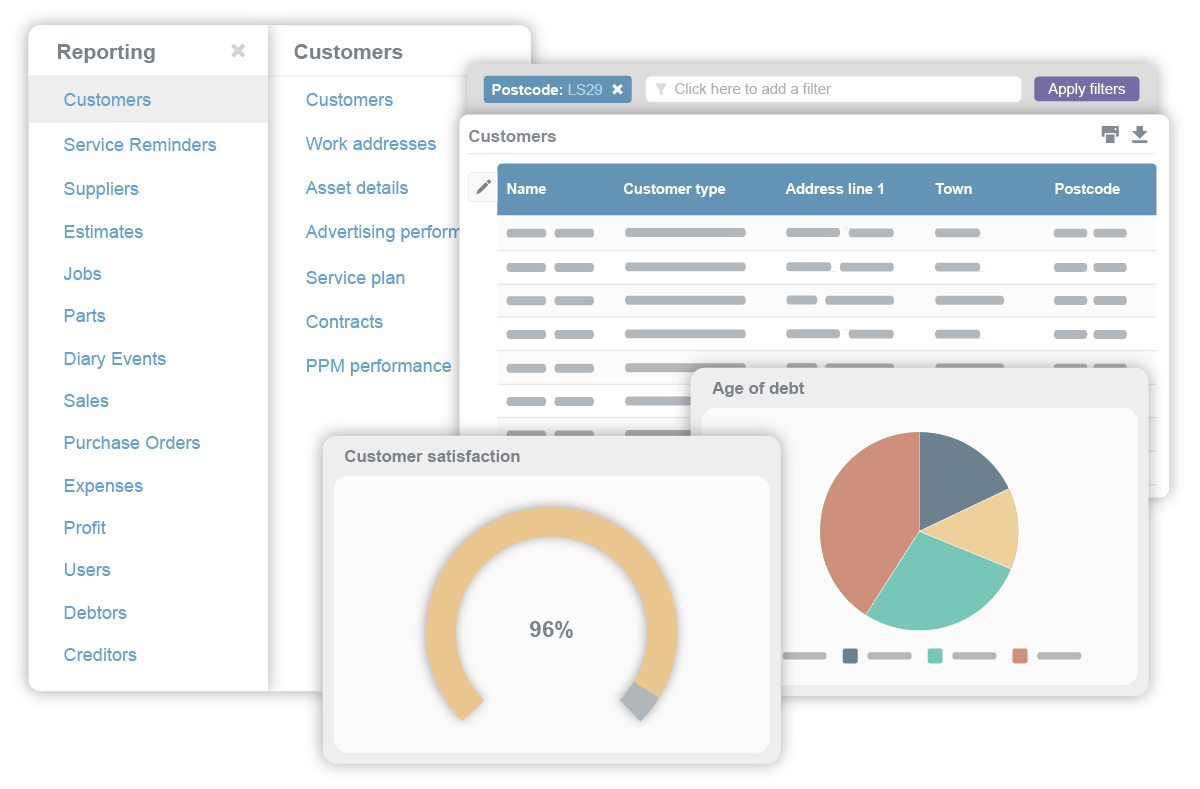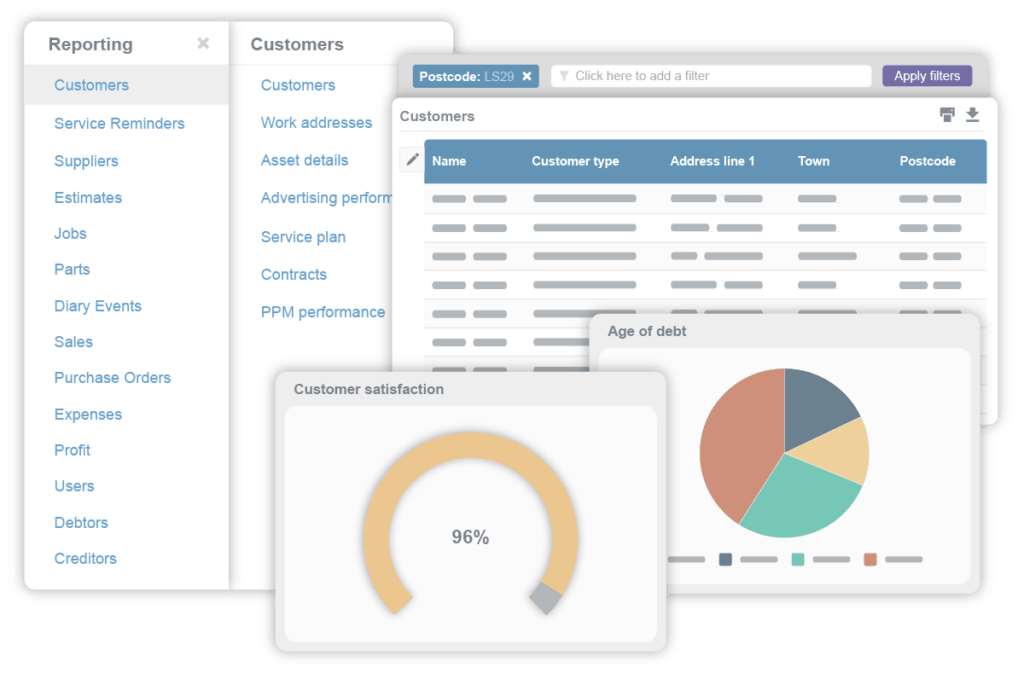 Digital Alarm Certificates and Forms
Commusoft vs Alarm Master
Your engineers can complete industry-standard alarm certificates from the job site via their smartphones. Commusoft certificates are easy-to-complete and branded digital documents. Plus, they can be emailed to customers with a tap of a button. Access a variety of alarm and fire safety certificates, collect signatures digitally (signing straight onto the screen!), and build custom checklists to match your needs.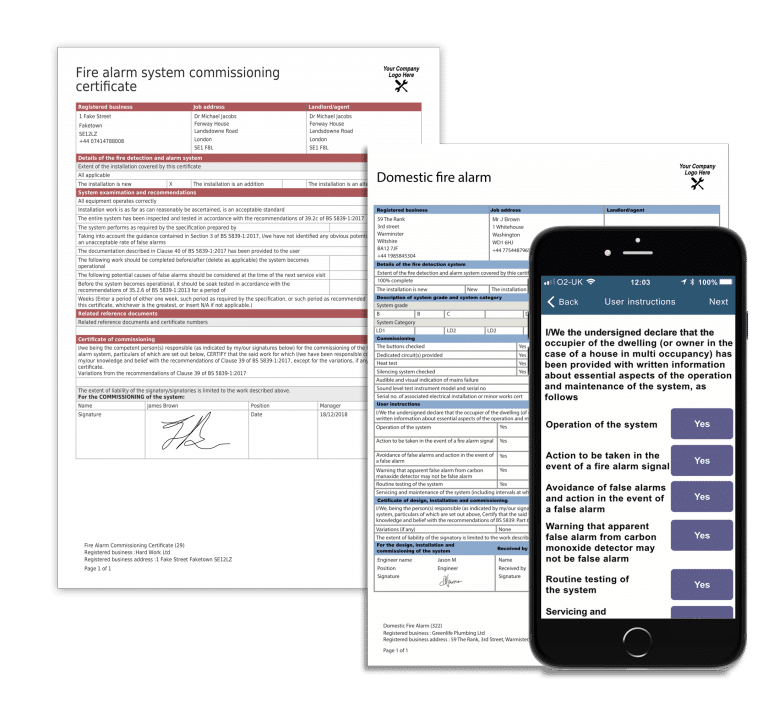 UK Support Team and Training
Compared to Alarm Master
Commusoft's team of support and training staff are here to get your business set up and running as efficiently as possible. Even when moving from another system, our expert team will make you feel at home and help you get the most from your new software. Benefit from responsive email and telephone support, online training sessions with screen sharing, and a regularly updated knowledge base, guides, and webinars.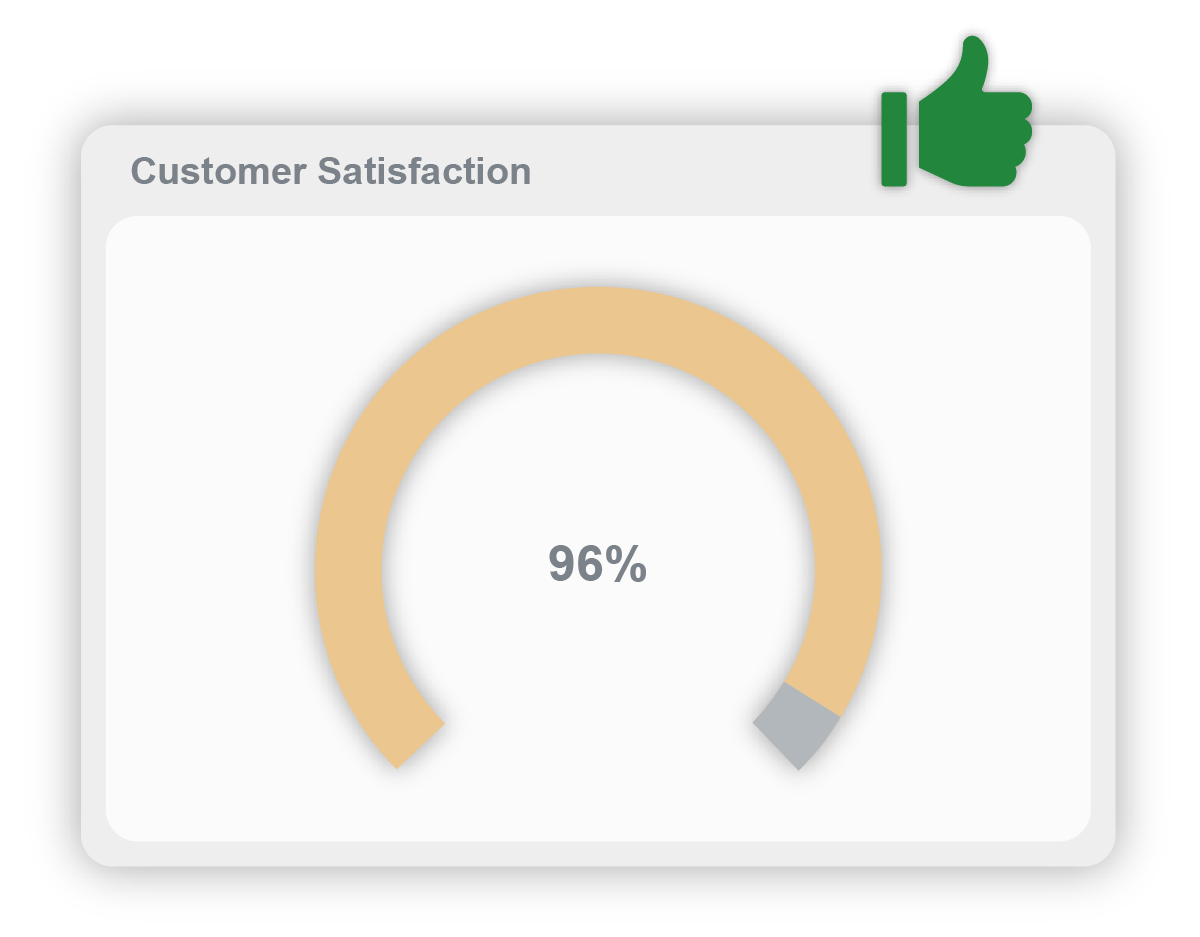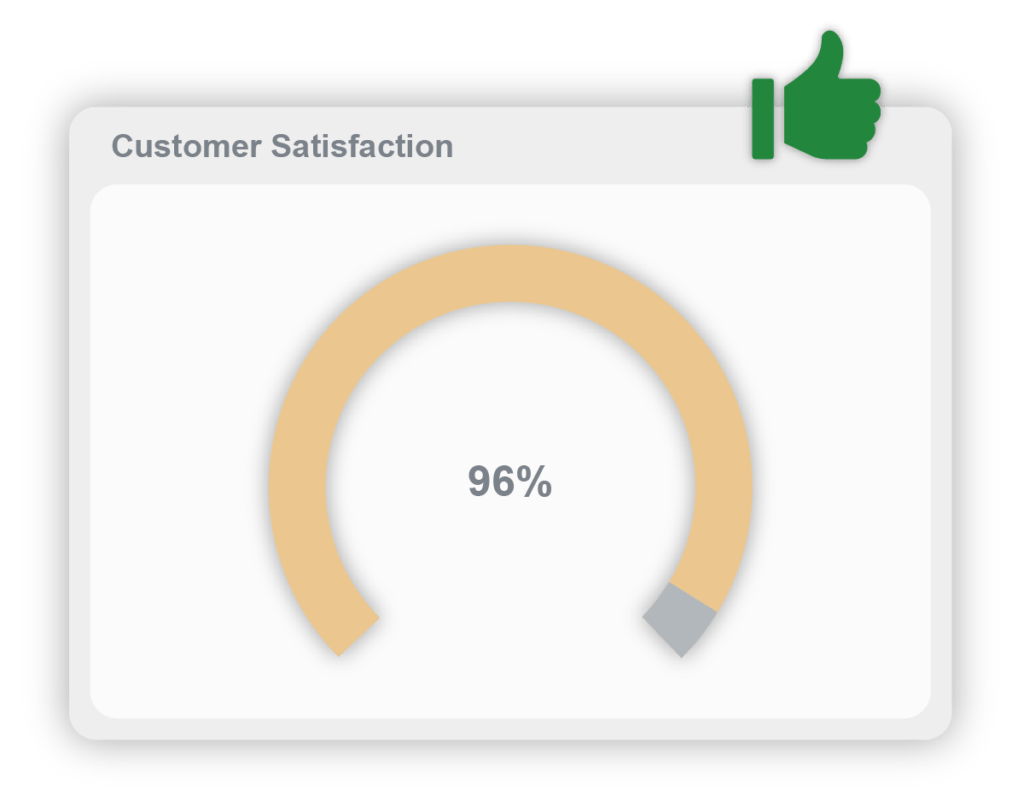 Easily Connect Your Existing Software
Seamlessly integrate tools your business already use for an all-in-one experience.
Learn More About Integrations