WORCESTER BOSCH INTEGRATION
Quickly Receive Jobs From Worcester Bosch Into Commusoft
Worcester Accredited Installers can directly integrate their Commusoft account with Worcester Bosch to receive and complete service jobs and warranty work without hassle and unnecessary admin.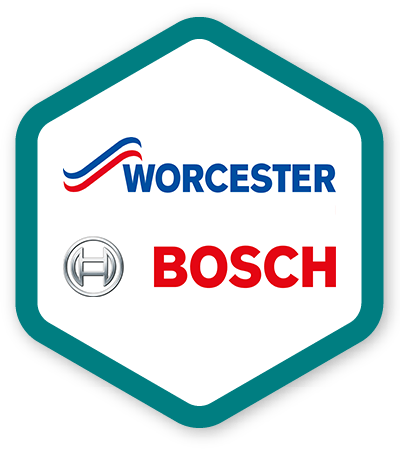 Streamlined Processes for Worcester Accredited Installers
Seamlessly Connect Systems
Once approved, your Commusoft account will be directly connected to Worcester Bosch's job deployment system.
Receive More Jobs
Worcester Bosch will be able to send service and warranty jobs straight into your account. No emails or calls needed.
Complete Paperwork Digitally
Fill out the Worcester Bosch Service Record from your phone and it's automatically sent to Worcester Bosch for approval.
Get the Most From Worcester Bosch and Commusoft
Our Worcester Bosch integration makes working together even simpler and offers fewer headaches for everyone. Worcester Accredited Installers, once approved, will be able to receive any service and warranty jobs that Worcester Bosch chooses to send to their business. Once the work is complete and you sign off the specifically-designed digital form, it will be sent automatically to Worcester Bosch for approval.
Who Is Worcester Bosch?
Worcester Bosch is the leading manufacturer of domestic boilers in the UK. In addition to providing high-quality and reliable boilers, Worcester Bosch also offers gas engineers and plumbers the option to become Worcester Accredited Installers, demonstrating their expert training and knowledge.
Worcester Bosch Integration FAQs
Yes; not only will you need to be a Worcester Accredited Installer, but you will need to have an agreement in place with Worcester Bosch to receive service or warranty jobs from them. If you do not have this, you'll need to reach out to a Worcester Bosch representative to learn more.

You cannot set up the integration yourself; we will first need to receive a request from Worcester Bosch to enable this integration on your account. Once that is complete, you will be able to start receiving jobs from Worcester Bosch.

Worcester Bosch will be created as a customer record in your database; then, any Worcester Bosch jobs will then be added to properties (work addresses) against that customer record, ensuring all the jobs received from Worcester Bosch are in one place.

When a new job is sent to your business a Commusoft notification will alert you. You will then be able to schedule and dispatch the job to your engineers using Commusoft in your usual manner.

No, the integration does not handle the process of invoicing or receiving payment from Worcester Bosch. Whilst you can raise invoices for the works in Commusoft, the action of sending them and getting paid will be dependent on your agreement and financial processes with Worcester Bosch.

No; we cannot guarantee that you receive service or warranty jobs from Worcester Bosch. The integration is designed to streamline the connection between your business and Worcester Bosch, however, whether you receive jobs will depend entirely on factors outside of our control, such as your relationship with Worcester Bosch, availability, geography, and other factors.