5 Game Changing Ways to Hire Engineers for Your Field Service Business
March 8, 2021 | Read: 12 minutes
"With an ongoing shortage of engineers, increased expectations from customers, and the industry experiencing rapid transformation at large, attracting and retaining talented employees has quickly turned into one of the largest challenges in field service management"

Field Service Technologies
---
Note: Originally written in 2019 by Linda Formichelli, this blog features new & updated content on field service engineer recruitment for you to enjoy!
It's safe to say, then, that recruitment is hard. If you're not the biggest business around (and even if you are), it's about time to get smart with how you approach recruitment.
These days, that means keeping an open mind and not being afraid to get creative.
First, we'll take a look at better understanding the challenge and then 5 things you can do to help with attracting and retaining talented employees.
If you're looking to hire skilled field service engineers, you'll want to take a look!
---
---
Understanding the Recruitment Challenge
There can be no doubt: every field service business is focused on trying to find success in attracting and retaining talented employees. After all, as British Gas reports:
"It's predicted that the UK will need almost two million new engineering, science and technology professionals by 2022."
That's no small number of qualified individuals, and the impact is much more widespread, reaching far beyond gas companies alone. There's a need for engineers in electrical, HVAC, fire & security, and all sorts of other field service businesses.
You know that bringing on fresh, highly skilled talent will help your business grow and thrive. But there's both bad news, and good news.
The bad news is that attracting good engineers is no longer a simple matter of placing a job ad in the local newspaper or throwing an ad online. Uninventive hiring strategies often lead, frankly, to disappointing results.
But what about the good news?
While it's certainly a challenge, this is also an opportunity to jazz things up and to think outside of the box! Let's see how a combination of learning, inspiring, attracting, diversifying, and talking, can help you achieve (and even exceed) your hiring goals:
1. Learn: Do your Research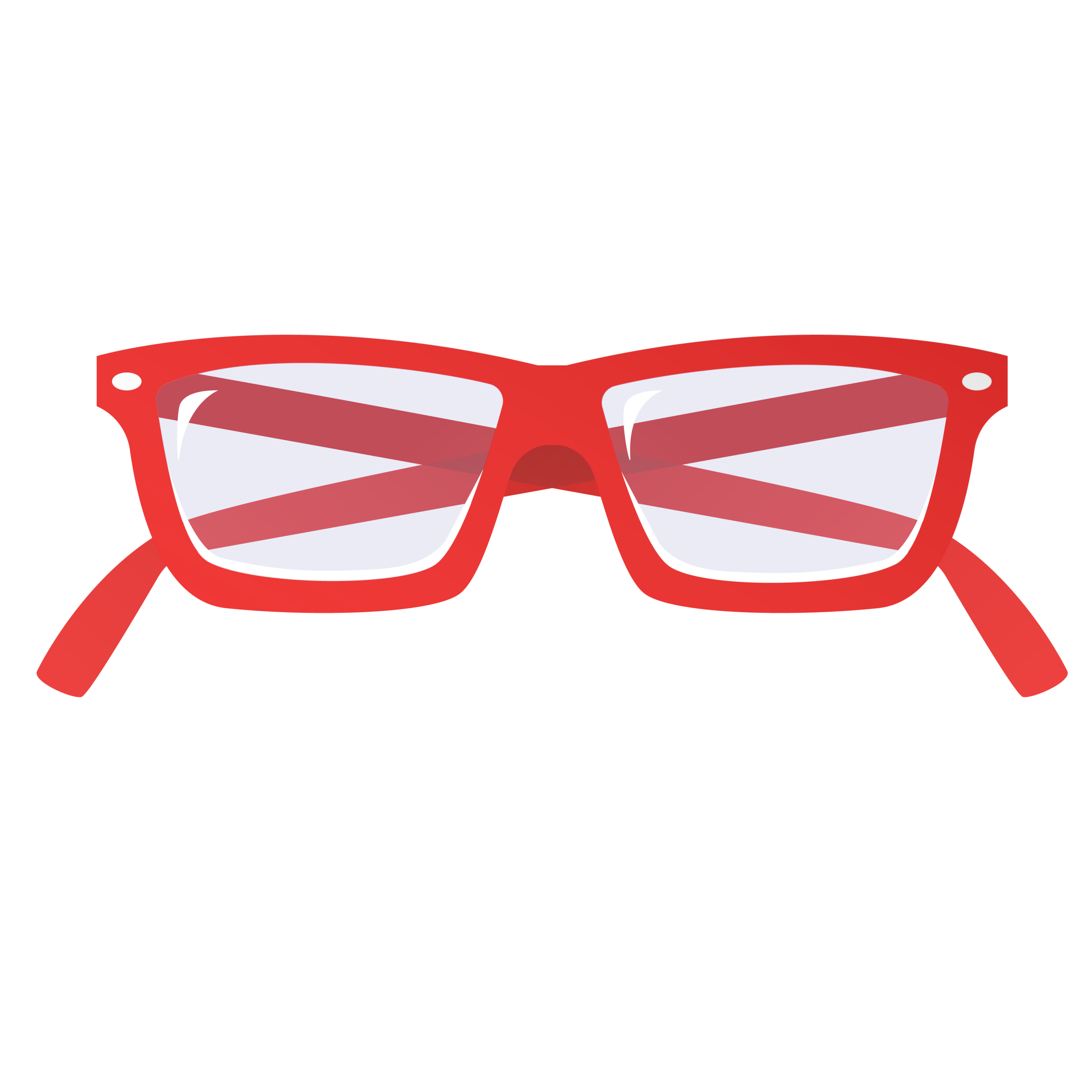 There are two approaches to this step.
The first is quite literal. You need to look at ways of working with schools and colleges and make use of apprenticeships schemes. If you need to hire engineers but your competitors are snapping them up, you can try to get first dibs on talented prospects while they're still in school by connecting with local vocational schools.
Apprenticeship schemes are a fantastic way to get access to new talent.
The effect of this has the potential to impact the field service industry at large because it's through education that the industry will overcome the decline seen in field service engineers.
Of course, there's more to this than asking teachers if they have any students who would like a field service job.
Students need tangible evidence and "hands-on experience" of what a "hands-on career" in field services really means. If you have the resources to attract engineering prospects at vocational and technical schools through internships or mentorships, this can be a great way to build a pipeline of talent as your field service business grows.
Addressing the issue, CEO, Melissa Kossler Dutton wrote that employers "must address […] the challenges career and tech schools face. The schools need clear directives about what skills businesses want, access to the equipment that manufacturers use, internship opportunities for their students and help attracting students with the right aptitude for the work".

Columbus
Ultimately, it's about showing prospects that field service work is an attractive and exciting profession to be in. That can be tricky as, in a lot of cases, schools and colleges place a lot more emphasis on going to university, but with the field service industry also becoming more involved with digital technology and supporting software, it's a young, Millennial generation who will actually be some of the best-equipped people to get a head start in the field.
"Standards have changed, and millennials come with an increased knowledge of mobile solutions and technology. Those mobile apps they use will come second nature to them. That's time you can save training them on mobile apps and instead, focusing on the hands-on skills."

Field Technologies Online
Your business can help younger generations by offering exciting alternatives that highlight the options available to them. "Go back to school" then, is as much about re-educating people to have the right perspective as it is about making the effort to engage students with apprenticeship programmes.
2. Inspire: Create a Great Workplace
Consider, for a moment, that the workplace is where many of us spend a great deal of our time (digitally or otherwise). If your business is creating an atmosphere that feels good to be in, it shows that you respect an employee's time, value their input, appreciate personal boundaries, all whilst helping them to develop their careers…
What could be better?
Simply put: doing all of this helps you in attracting and retaining talented employees. Doing so is easier if your business is a great place to work.
I know that sounds obvious, but it's all too easy to say "we're a great place to work!" when the reality may be far from the truth. It's a hard thing to do well. That's because, like anything worth having, it will take time and effort to both establish and maintain.
Employees may be enticed by a great salary and perks, but money isn't the only thing they are looking for. By demonstrating that the culture of your business is as great as the benefits, you're more likely to attract and retain talented employees.
Take the following example from TruckingInfo that says:
"Offering benefits such as tool allowances, tuition reimbursement and discount programs can tip the scale in your favour."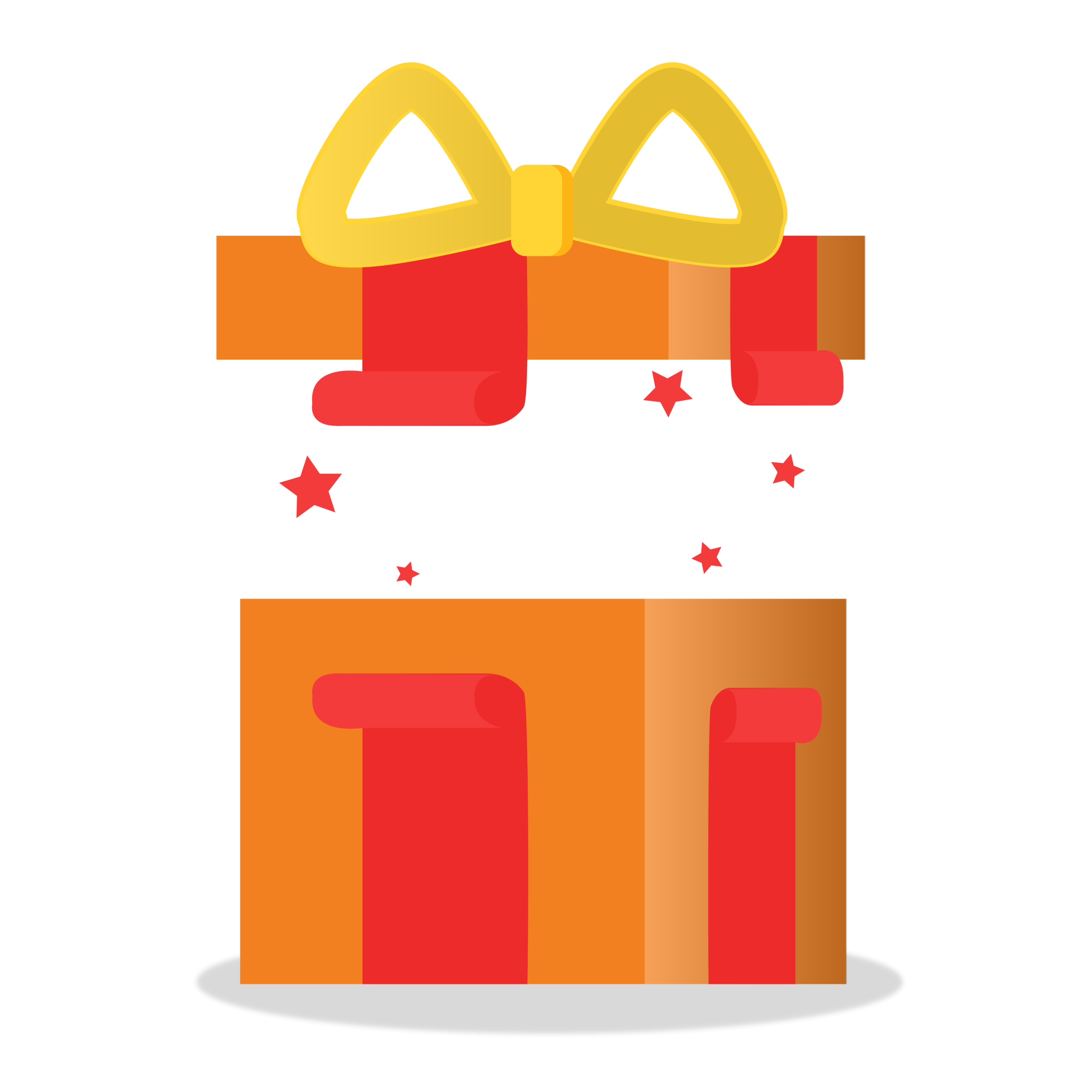 While the article focuses on diesel technicians, the advice applies to engineers in all fields.
On top of these big perks, little extras can make the company a more enjoyable place to work. Whether it's cake on birthdays, free podcast subscriptions, thank-you notes for a job well done, and more, the little things will add up.
They can seem inconsequential when you're probably more concerned about doing great work for your customers, but the impact on a staff member's engagement and motivation may surprise you. It's small, genuine perks that make staff feel valued and help keep your employees from quitting.
3. Attract: Make your Ads Stand Out
A compelling job advert is so important to your success in field service engineer recruitment because you'll be competing with dozens or hundreds of other adverts.
Like bees swarming to flowers, the employees you want to hire are going to be attracted to descriptions that stand out from the rest.
First, let's get the basics down: a listing that's missing key elements will scare away job-seeking engineers. Yesware suggests creating a template to help make sure you have all the info you need, starting with key questions like these:
What's the exact job title?
Where is the company located?
Is the job full-time or part-time?
Who is your ideal candidate?
What's the salary range?
What does your company value?
Who will the engineer be working with?
What will the engineer's responsibilities be?
What skills, experience, or abilities does a potential hire absolutely have to have?
You can and should talk about perks (as above), but even if they're what makes your company a great place to work, these perks alone won't help you attract the best engineers if recruits can't find the advert in the first place!
Because of this, creating an ad that highlights your business values is also important. Speaking of their company, DISH, VP of operations for in-home services, Robb Origer, stated:
"We hire for three things: energy, intelligence, and the need to achieve. We believe these characteristics are innate to our employees and essential for the company's success."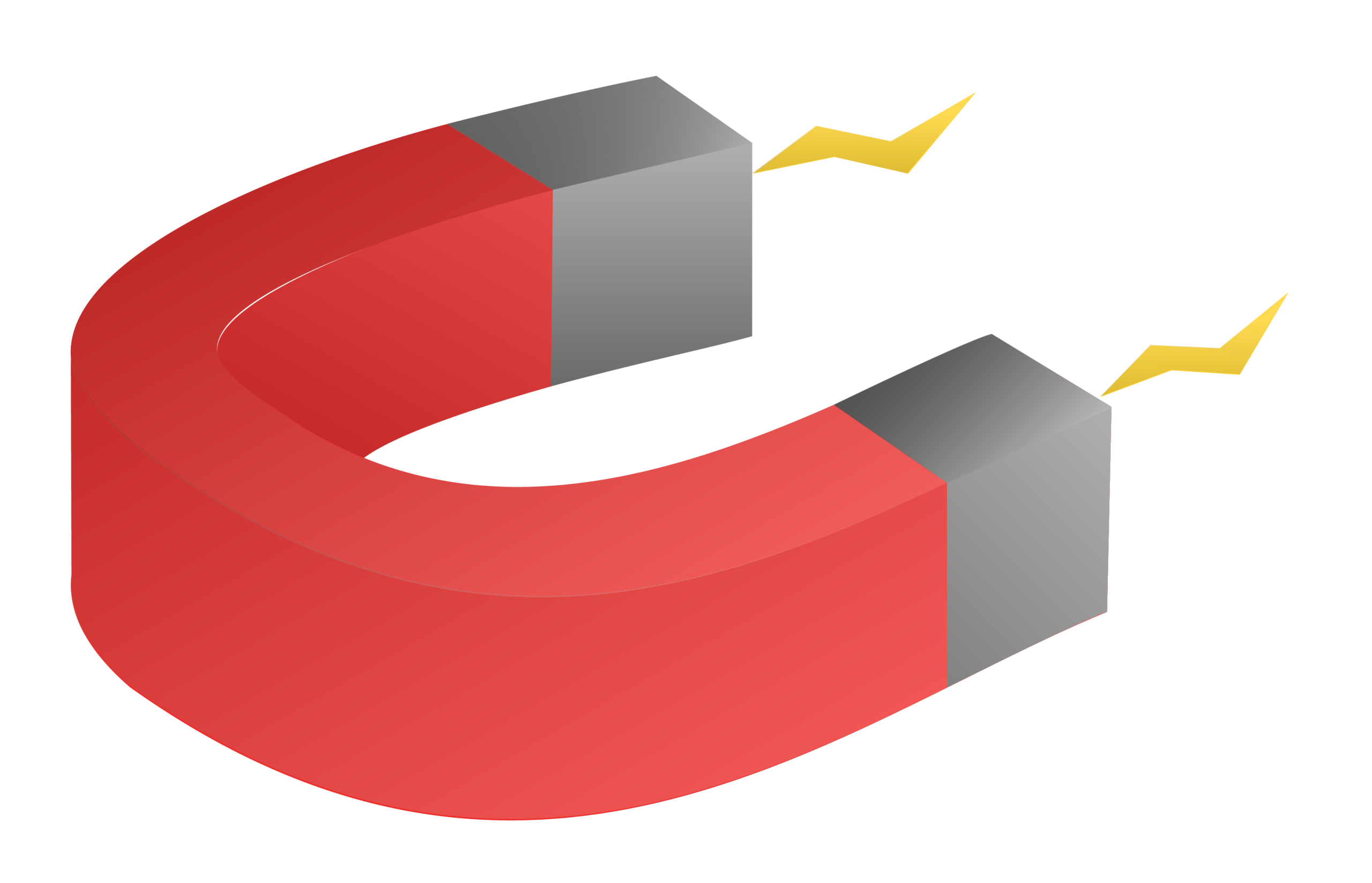 Those 3 characteristics carry a lot of weight and, when they're made clear in a job advert, will give prospects an immediate impression of the company and what they're after.
There's no doubt this is what influences potential hires to apply (or not) and the same approach can work wonders for your business.
Once you have specific factors of your own that you want to highlight, you can easily infuse your adverts with personality and attract the type of employee you want to work with.
It's true that big companies can be prone to writing bone-dry ads that sound like an old memo; they can be robotic and lack emotion. That's not the type of company your staff will want to work for and it's perfectly possible to sound professional whilst also appealing to employees in a way that engages them.
Here are a few additional points to consider when creating your ads:
Use humour. Humour puts people at ease – even if it's a bit cheesy! "Job location: Planet Earth! (…but specifically, Northamptonshire)."
Be transparent about what it's like to work for your company. This is a great opportunity, to be honest. Use it to your advantage: "Things can get chaotic at times, but that's precisely why we're recruiting: we're experiencing exciting growth and want to grow our team to ensure we can do more great work!"
Brag about the work environment: "Two words: Pizza. Fridays."
Don't be afraid to try something new!
4. Diversify: Hire More Women
We've written a few times before about the need to hire more women in field services, but it's important to highlight again.
Diversifying your workforce is a necessity to filling the field service engineer gap.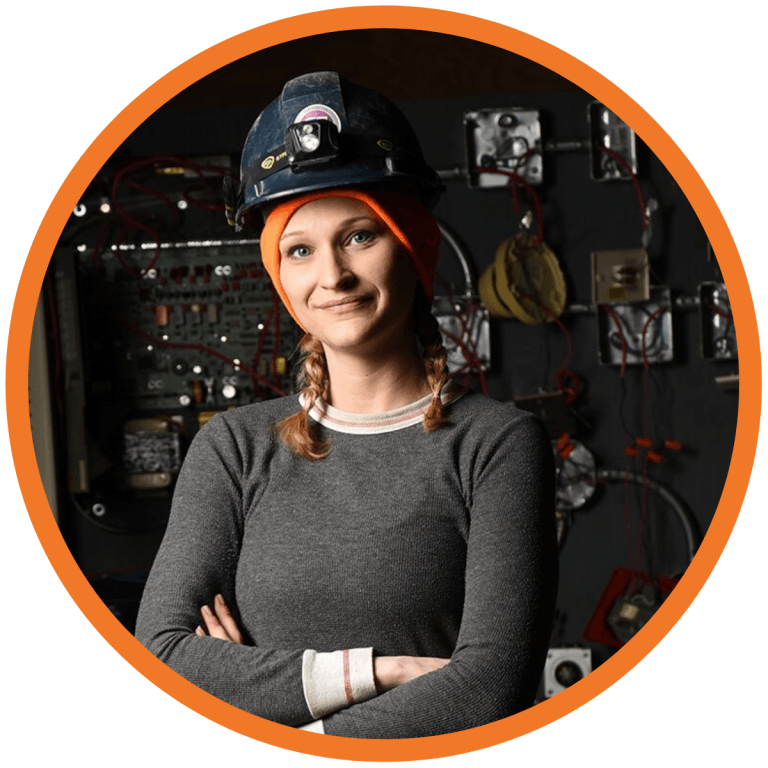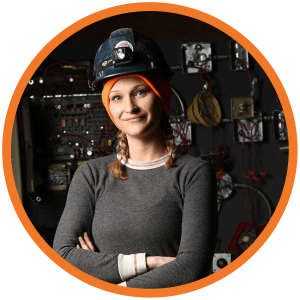 Whether it's female plumbers, female electricians, female HVAC engineers, and many other female trade professionals, diversifying your pool of employees to be more inclusive is a win-win. Here you can see Shannon Tymosko aka "Lady Voltz" who's an electrician working in the US. Find out more about Shannon and listen to Let's Talk, here!
Studies have shown that having a higher percentage of women in the workplace leads to:
Increased job satisfaction
A more motivated workforce
Employees find meaning in their work
Lower chances of burnout
If you're determined to grow your business and specifically looking into ways of attracting and retaining employees, then hiring more women is a great place to begin.
Besides, even regardless of gender, a skilled trade offers a career path that anyone would be right to envy. There are high wages, little to no student/training loans to worry about, a more flexible work/life balance, and not being chained to a desk all day is incredibly appealing.
Of course, to do this well will mean following the field service engineer recruitment strategies that we've outlined above (and conclude below):
Educate and advertise in order to attract attention,
Make it clear your business is a great place to work,
Create ads that appeal to your desired demographic (if you are trying to appeal to a more diverse crowd, keep adverts gender-neutral. Find out more, here.
---
Discover the Register of Tradeswomen, established right here in the UK!
---
5. Talk: Spread the Word
When it comes to your adverts of course you'll want to post in the usual places like local papers and job sites such as Indeed and Jobsite.
However, everyone else is also advertising for engineers in these places, so going beyond the usual and getting creative with your ad placement can help you slip past the competition.
Your business website, Facebook groups (like this one), and other social media sites like Twitter are more creative choices, but you can go even further.
Depending on your budget, how about:
Buying ad space in a trade journal or on a website read by engineers?
Offering a prize to the Twitter follower who retweets your ad the most? (Here are 10 apps for running social media contests.)
Mentioning the job opening in your email newsletter?
Asking local businesses that complement (but don't compete with) yours to help spread the ad around?
While huge companies with their strict systems and processes might miss these opportunities, you have the chance to get creative when it comes to attracting skilled engineers.
---
Give your Engineers the Best Tools!
There's no question that hiring, attracting, and retaining talented employees is a challenge. But, as we've made clear, there are more than a few things you can do to help put your company in the spotlight.
One of the best things you can do, of course, is to ensure your team are equipped to do their best, as well. That's why we'd suggest you explore Commusoft's Field Service App.
A reliable field service engineer app is increasingly necessary to manage remote teams, and we've spent years perfecting ours for teams just like yours.