Focused on How You Service Boilers? Here's Why it Makes Sense to Keep a Service Database
January 27, 2020 - Software & Tech - 7 minutes
How you service boilers is important for any plumbing or heating business. That means keeping track of service appointments with a database is not only important, but optimising your processes can lead to lucrative results!
Along with service reminders, they're a fantastic way for plumbing, heating, gas & oil businesses to secure additional revenue.
---
The question is: can you be bothered with them?
Your business model and how you service boilers have likely changed over time. After all, you've grown to focus on higher-value installations and you're very good at them! It's understandable, then, that you wouldn't want to return to time-intensive, low-income service jobs.
Some arguments might say that's a fair stance to take: you've done your time and it's true that not all plumbing and heating businesses will need to keep up with those sorts of appointments, especially if their main source of income comes from elsewhere.
But what if you can streamline and even optimise that process?
Even if servicing is not your business's main focus, we've got three great reasons as to why it should be part of your plan, nonetheless. Along with some intriguing numbers, here are a few things you might want to consider when thinking about a service database:
1. Installing five boilers a week means 260 boilers a year.
Let's say your core business is installing boilers. You're great at it. Even with just a few engineers, you were probably installing at least five boilers a week and, as your business has grown, that number's likely increased a great deal already.
Let's consider a few more numbers:
Even with just 5 installations a week, that works out to 260 services you can perform in a year. A standard boiler service can cost between £60-100 (let's say £80 to meet in the middle), which means: if you're servicing every one of those new customers, almost £21,000 a year in extra revenue.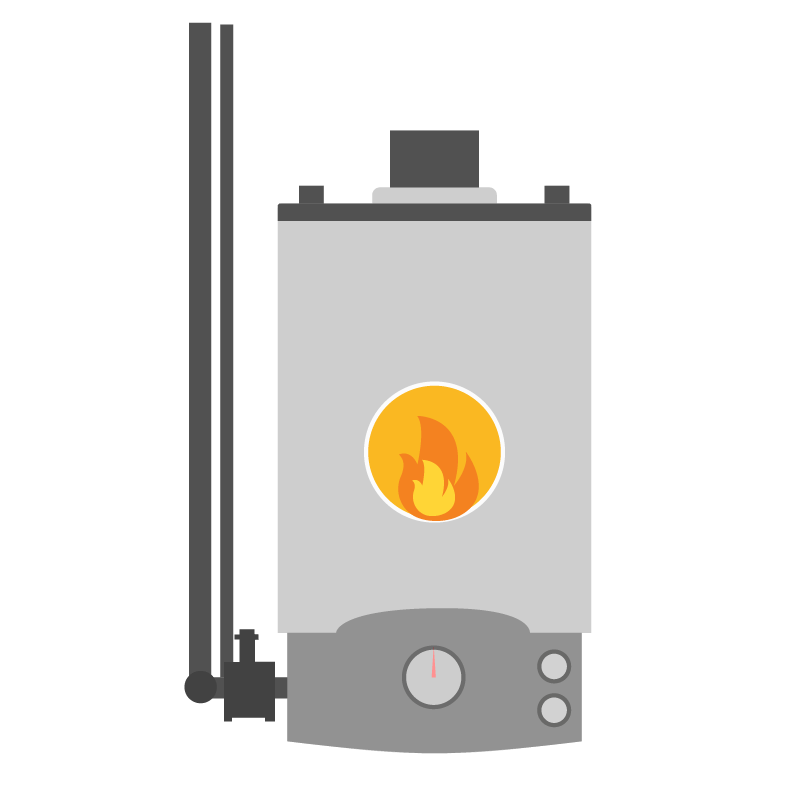 Of course, year on year, with each successive service and combined with growth, those numbers can only continue to increase. Even if you don't service every boiler, even half that revenue is still worthwhile.
The best part is, by making use of a database, you can transform how you service boilers. Your team can track when an appointment is due and work far more efficiently to notify, schedule, and complete a service appointment.
This not only enables growth, but it also lets you manage and spread the responsibility across your team of engineers with ease. Suddenly, the once time-consuming task becomes far easier to manage, with minimal expense!
If you continue to rely on paper diaries, it's only going to hamper progress – it may even be the main reason you're not working efficiently to secure these appointments.
Simply servicing the boilers that you have installed yourself is easy money and it can be made to comfortably fit alongside the other services you've grown to provide.
2. Services might be low margin, but look at the bigger picture.
How often do customers change their boiler? Perhaps once every ten years? If left to that timeline, by the time it came to get a replacement, they'd have probably long forgotten about you. That means the customer's lifetime value (LTV) is just one job, for which the cost of sale is very high (advertising, providing the quote, etc.).
Think about how often you service boilers. On the other hand, service appointments allow you to stay in touch and keep the relationship going. By issuing a service reminder, it becomes a powerful, highly useful prompt; a sort of marketing tool that costs very little, but makes the customer feel valued.
After all, you're not only reminding them to keep up with their warranty, but it implies you're conscientious and care about them, especially when you can personalise messages with ease to both reassure and entice the customer to use your services again.
In line with this, reminders help you to keep track of service appointments to sync with your diary and tracking them on a database means more efficient data management at a lower cost.
The customer is more likely to appoint you to install the replacement and you don't need to invest more than the amount of time it takes to send some emails.
3. If you build these relationships, you'll get opportunities to cross-sell and up-sell.
In other words, you do one initial job, such as installing a boiler, and on the back of this, you get asked to do other complementary services (e.g. underfloor heating or renewables) that could be higher margin. If these services are beyond your focus, you can sell the job on to a reliable partner in return for a finder's commission: money for doing nothing!
Think beyond how you service boilers. If your company has grown to a greater size, and you can fulfil more substantial requests yourself, then there's no reason your engineers can't up-sell too. After all, as the face of the company (at least in terms of physically meeting someone), customers may feel more comfortable seeking advice from the engineer who visits their home.
With the right guidance and insight, your engineers can become salespeople in their own right—not to trick or mislead customers into buying more—but to build on the valuable relationships they've helped establish to lead to more work that benefits both you, and the customer.
In another way, a customer database can help you to assess the work that a customer has had done at their property/properties and help you make suggestions to up-sell them on. It's more like providing genuine advice, which contrasts greatly with having to put up with the hard-sell that oh-so-many people dislike.
---
📚 Related Reading: How to Integrate your Data to Create a Single Customer View
---
The Takeaway on Service Boiler Databases
Over the years we've seen dozens of companies who just refuse to get involved in creating a service database. Often it's because they've always just focused on installation and never bothered with service jobs.
They either didn't want to spend time sending out service reminders or didn't have the capacity to complete the work (usually due to not having a spare engineer). But all these tasks can be easily automated, or at the very least, streamlined in to an accessible solution that will save you trouble and hep you earn more money while you tend to your other work.
Still not convinced? Then the only thing left to do is try it and see for yourself!
Managed well, service appointments can be overseen at very little cost (both financially and time-wise), and as a result, can have a massive return with minimal investment. At the end of the day, we're only talking about a few emails, texts, or notifications sent to customers, improving the journeys they experience whilst interacting with your service, especially for those who are new to you, as well! The odds will be in your favour.
Interested in learning how to write a powerful service reminder? Just click below to download a free template with your kit.