Help your Field Service Business Thrive in a Digital World with Customer Self-Service
October 13, 2020 - Customer Journeys - 9 minutes
Giving customers control over how they interact with your field service business could be the best decision you've made in years. With customer self-service, you could even win more work…
---
It's encouraging to see the positive reactions that many businesses have had during the pandemic, despite the obvious challenges. Interestingly, success for many of them has been the result of finding to balance between a customer's needs and those of their business.
Of course, the real challenge is not only ensuring that field service businesses—be they plumbing heating, gas, electrical, garden maintenance, and more—can maintain the adaptive changes they've adopted, but that they can take things even further. They need to be able to use these valuable solutions to thrive well into the future.
"Technology is a powerful enabler [it helps to] not only weather this storm, but set the stage for a strong recovery and [carries] immense future potential".

Field Technologies Online
Looking into the long-term power of software can empower both your staff and your customers to enjoy the benefits of world-class customer journeys.
Curious?
Then customer self-service is something you may want to consider more seriously…
1. Defining customer self-service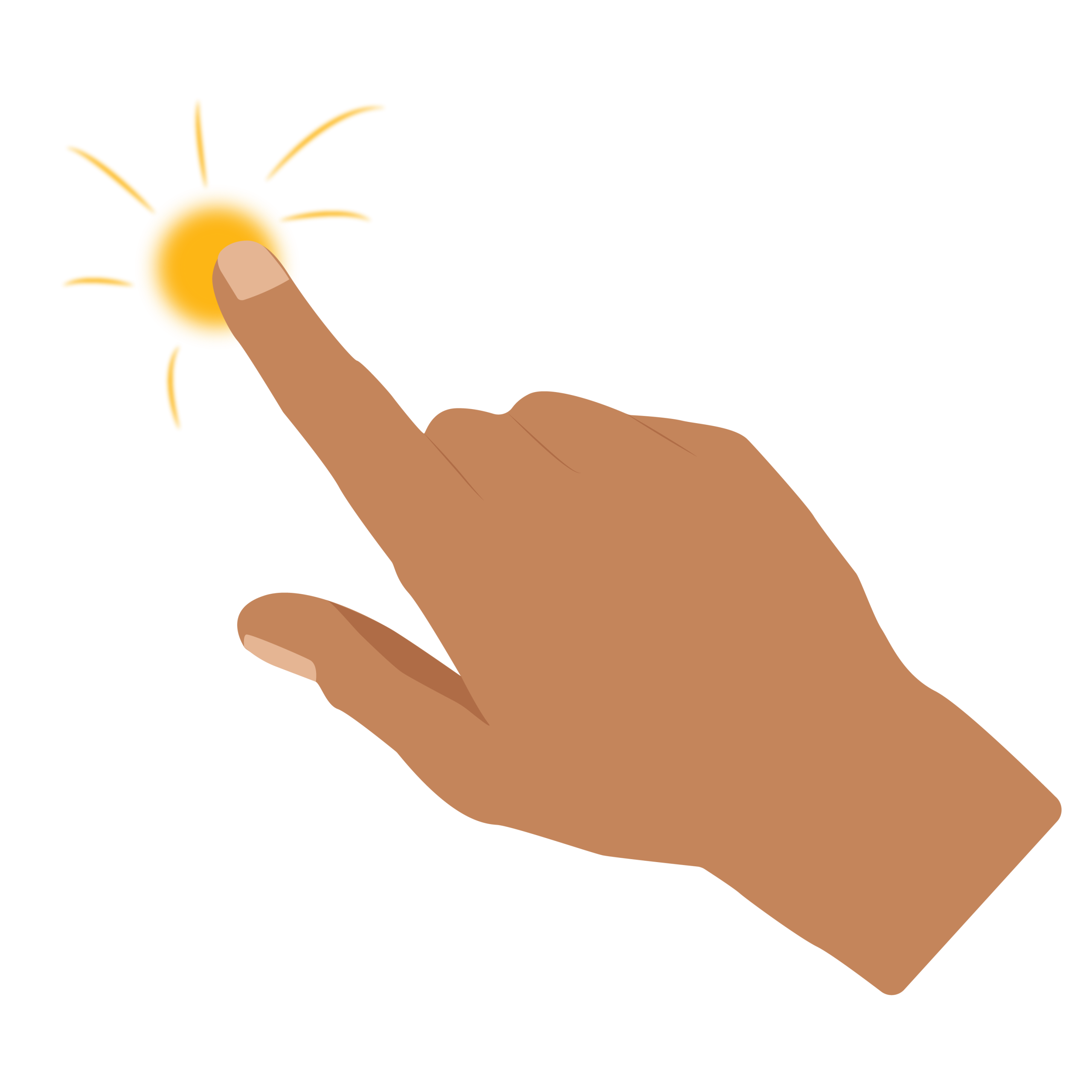 One area that many field service businesses will want to be sure they've got optimised is the way they communicate with their customers. Whether it's online or in-person, getting this right is essential.
Good communication will help to keep the work coming in and ensures that everyone is on the same page. It also helps to build trust and helps work to flow smoothly.
In this context, customer self-service means offering your customers a choice about how they interact with your business. Whether it's on the phone to converse directly, digitally via a Customer Portal, or even individual portals (see below).
By providing these choices and removing barriers that bog-down staff with laborious admin, you can transform your business. If winning more jobs, keeping up with demand, and improving customer satisfaction sounds good, then read on!
"Companies that are reacting nimbly are embracing Servitization and outcomes-based service concepts […] the move [..] provides peace of mind to customers while providing recurring revenue"

Field Technologies Online
But what exactly is Customer Self-service?
Simply put: customer self-service is when a customer does all the work and—stick with us here—is completely happy about it!
Customer self-service isn't anything new, and you likely encounter it nearly every day in some form. Consider supermarkets as a prime example. Many have self-service checkouts where you scan, bag, pay, and leave without hassle.
While we're not saying that exact form of self-service will work in your business (no one's expecting customers to install their own boilers, after all) the idea becomes easier if you think about it in terms of online shopping.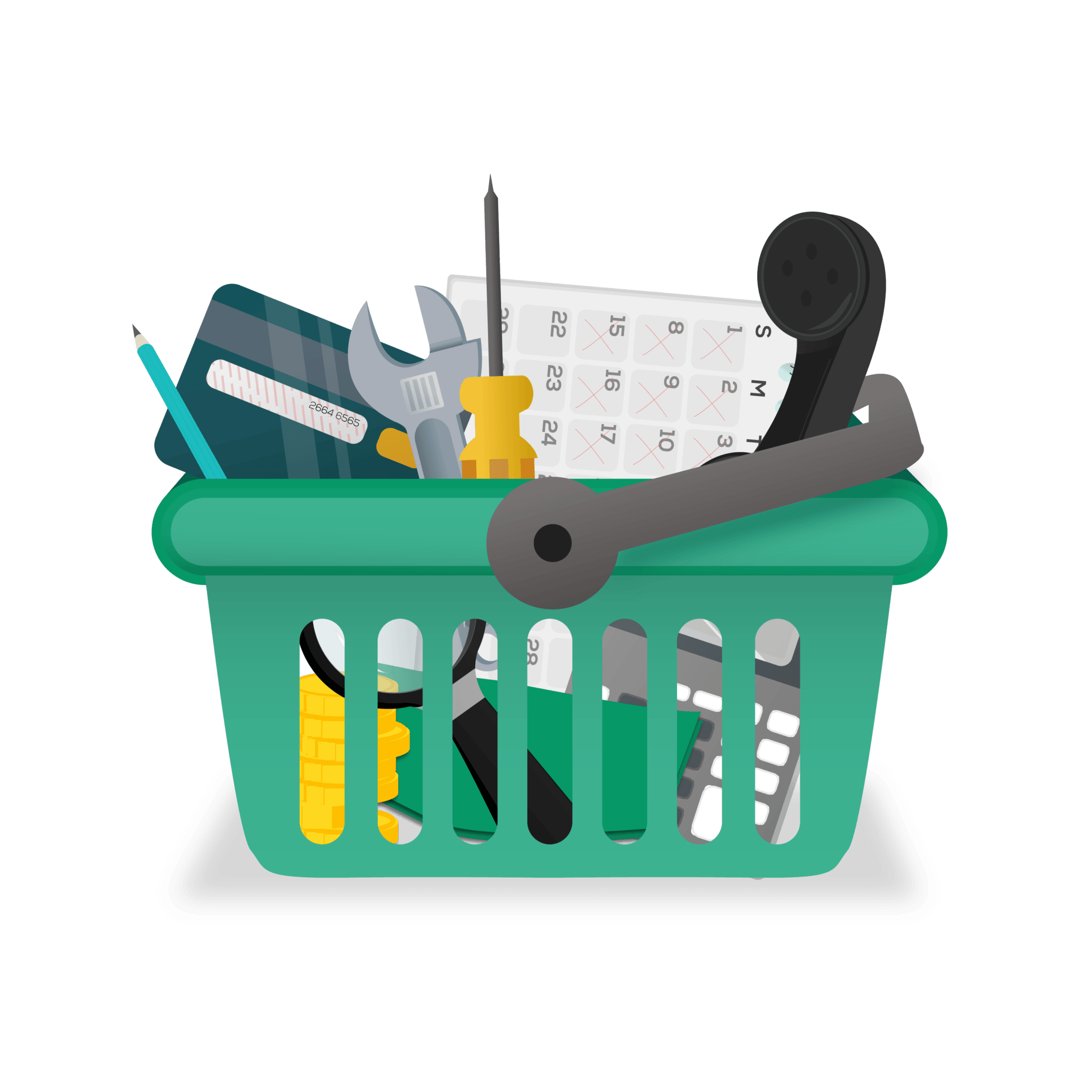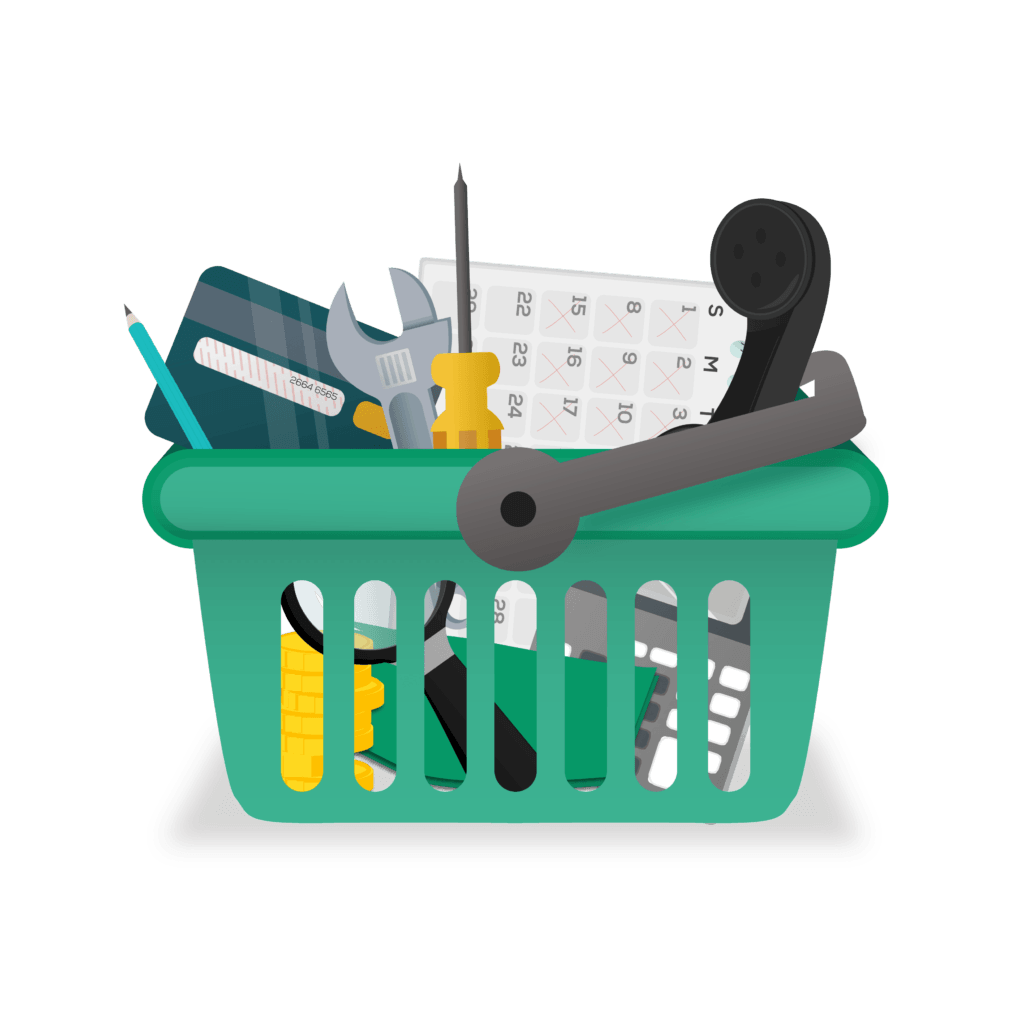 Customers fill a digital basket, see a summary cost, choose a day, pay, and voila! If you think about it, they did most of the work but the feeling of having a choice is what makes all the difference. It results in a positive experience.
Being able to get through customer journeys (from bookings, estimates, payments, reviews, etc.) is something you want to make easy.
All sorts of self-service methods have been adopted by a wide variety of industries. From ordering food, to booking a dental appointment. After all, it's simple, it's easy, it's fast; not to mention the level of control, clarity, and convenience is something customers want and expect.
So, what if you could set your business up in such a way that you can give your customers control over how they use your services? What is it makes life easier for your staff, too?
After all, the more straightforward and clear something is, the easier it is to get a positive result, and with software, you can achieve that goal.
2. What are the benefits of customer self-service?
It's a constant challenge to reassure customers and staff, particularly when you're dealing with complex tasks for larger businesses, like planned preventive maintenance on a commercial scale.
Besides, you know in the world of repairs, maintenance, and emergency fixes, things can get complicated quickly. It pays to be prepared. If you can make things easy, even better!
Due to the benefits of customer self-service, there's been an undeniable uptick in the way that customer service operates. As we've seen, particularly during the pandemic, these developments were essential. However, as Gartner reports, self-service has been around and improving for some time now:
"In 2017, Gartner predicted that, by 2020, 10% of emergency field service work would be both triaged and scheduled by AI, up from less than 1% in 2017. Of the surveyed reference customers this year, which represent a small but often leading portion of the overall market, 23% indicated that they already schedule some work automatically.

Getting this right starts with a robust customer experience tool, and emanates from asset management as well. Solid IoT systems can dispatch technicians before customers even realize there's a problem, and chatbots can be calibrated to respond accurately to challenges and recommend the right solutions."

Field Technologies Online
Evidently, even if you're already using software, there's still a lot you can do to improve the systems and processes you have in place. You may be in that position yourself if you're reading this post.
It's not about using software to fix one problem, but making sure you're using the right software to solve many other issues. With it, you can achieve the targets you set now and into the future.
In many ways, your job management software is your service business' best asset.
---
Briefly, let's explain a little more about some of those benefits we mentioned before:
Win more jobs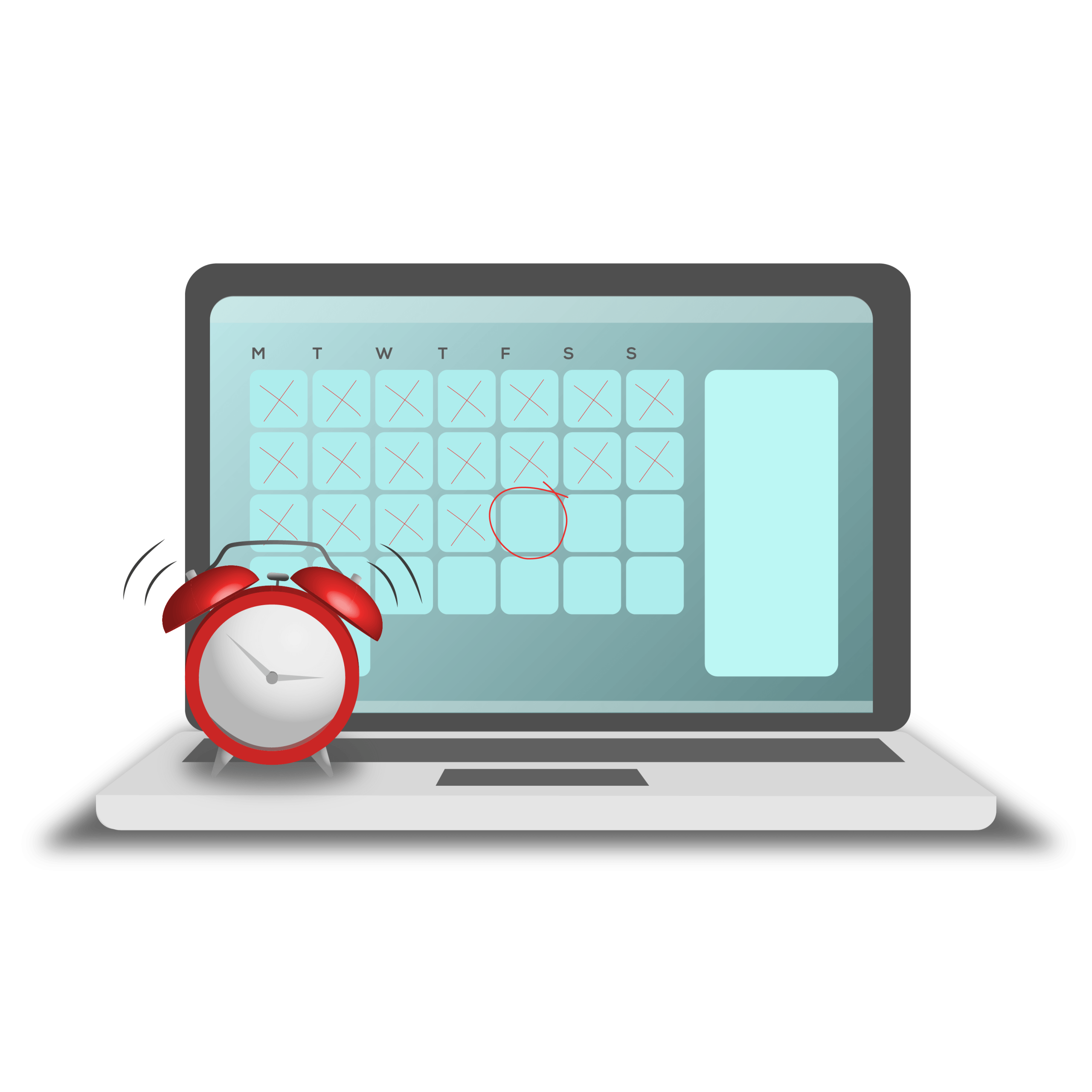 With self-service, you can streamline the work you do day-to-day. We have a specific example below concerning service reminders, but in simpler terms, using self-service can let you hand over some control to the customer.
This frees up your staff to commit to organising tasks, all whilst letting you comfortably fulfil requests that range in complexity or need more attention.
Keep up with renewed demand
With a self-service tool in place, this friction is all but entirely removed. It means customers can make a request or even confirm a booking and it'll slot right into your diaries.
Happy days!
One of the best aspects of self-service is that it gives customers access to inquiries & booking options, 24/7. You'll have had emergency call-outs before, but sometimes dealing with an emergency can be impossible if there aren't staff in the office, or the on-call engineers are unavailable.
Improve customer satisfaction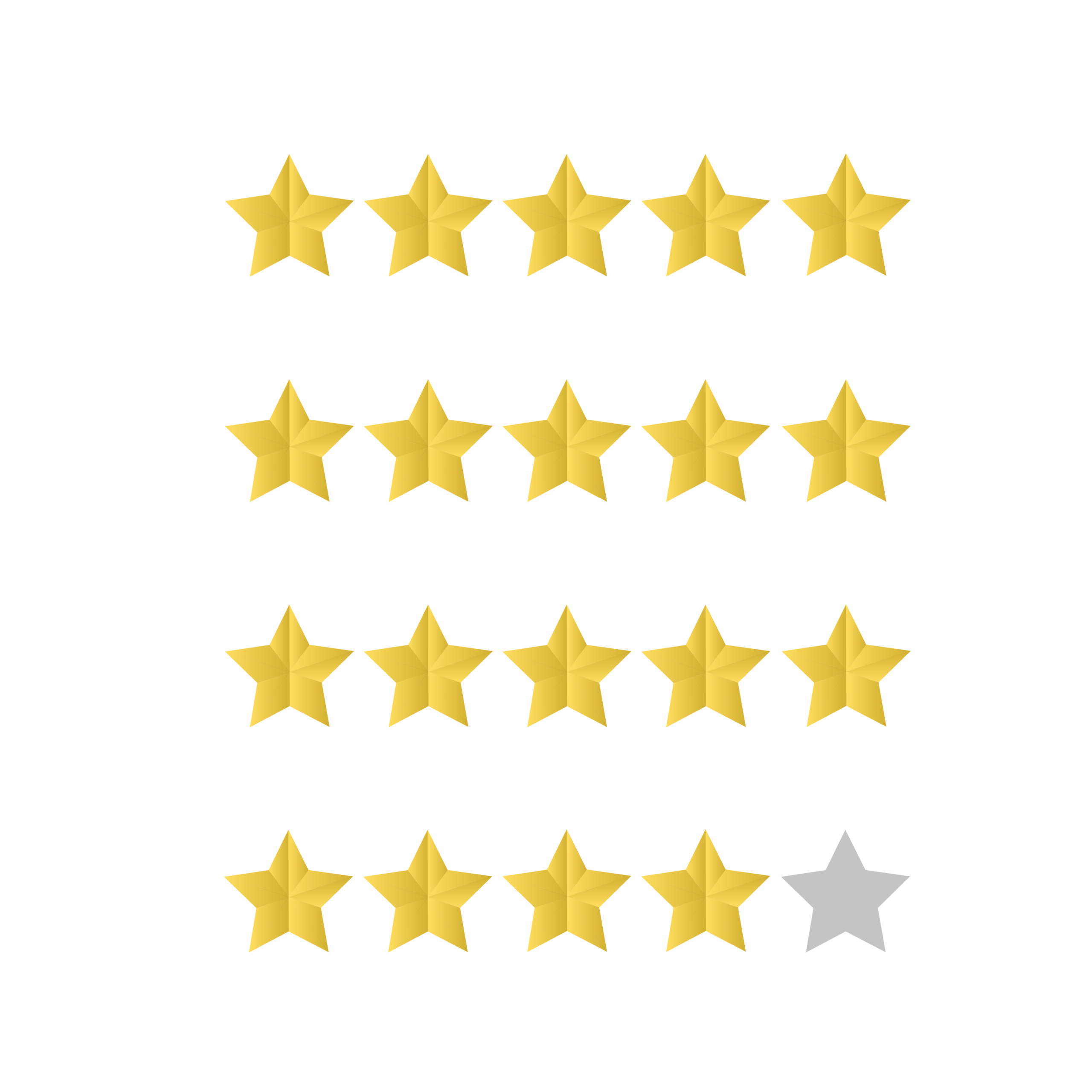 We've touched on this point throughout this article, but really, self-service is all about improving satisfaction. Customers want to know a solution can be achieved easily, and many people don't want to spend time on the phone.
If a job can be booked and arranged on an app, it means it's done quickly, cleanly. And if confirmation comes through, a customer can be satisfied with an outcome in next to no time. How's that for great customer service?
---
It's perfectly understandable why scaling something like this is a bit daunting, or even be seem like a burden for your service business. However, this is often due to inefficient software and a lack of training.
With the right software that lets you take advantage of intelligent scheduling and gives customers insight (and your business oversight), you can react faster and more efficiently to improve customer journeys, optimise schedules, and make everyone's lives much easier.
3. Service reminders and enhanced communication
With all that said, it's worth taking a final moment to consider a more specific use-case for self-service.
Getting control over your service reminders can make a huge difference in securing healthy recurring revenue. Especially if you're scaling en-masse. You may already be sending out automatic notifications by email, or text, but how about levelling that up?
With a Service Reminder Booking Portal, you can do precisely that.
Using intelligent scheduling, you can let customers book a service appointment directly through a portal when they receive a service reminder notification.
By following a link in the message, they can go to a webpage that lets them check appointment availability. This data is pulled directly from your diaries, live thanks to your software.
This gives customers the flexibility to choose a slot that works for everyone, all without leaving staff to make phone calls, fill in forms, or send confirmations with all that manual effort and potential for mistakes.
The Takeaway
You can learn more about some of the features we've discussed by checking out Commusoft's Service Reminder feature. It's a great way to discover more about how the software tools you already use can be enhanced and improved!
Of course, the heart of the matter is all about communication and creating convenience for everyone.
We understand you're working hard to balance accessibility and maintain a human touch and with software helping you, we believe you can achieve both; all whilst keeping customer relationships going strong, even working remotely.
With that in mind, we've prepared a checklist to help you! Take a look at The Essential Checklist for Running a Service Business Remotely.
You can download your copy by clicking the below!