The Benefits of Customer Self-Service
May 17, 2023 | Read: 9 minutes
The benefits of customer self-service are numerous and varied with newer innovations solving all sorts of old problems.
For instance, while boosting customer satisfaction and operational efficiency simultaneously wasn't always easy, an increasing number of self-service tools are now making this possible…
---
We're exploring the benefits of customer self-service!
You'll discover more about why these tools are so popular and how they can help transform your own customer service.
Let's dive in:
---
---
What is Customer Self-Service?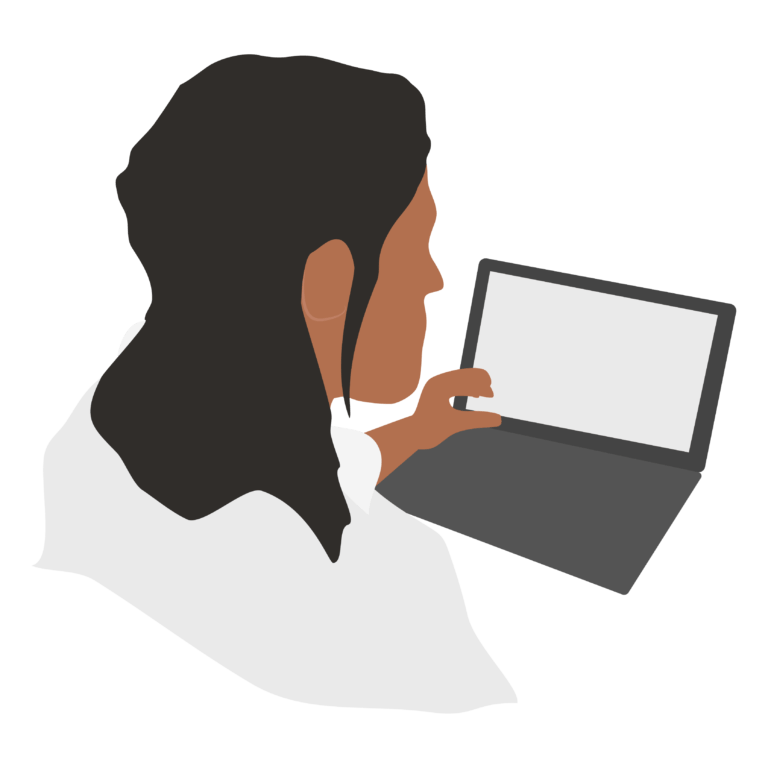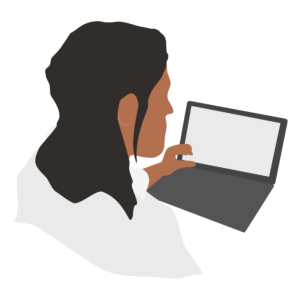 Let's begin with a definition of what customer self-service means:
Customer self-service empowers customers to find answers to questions and resolve queries for themselves. This is done without the direct involvement of your staff.
There are loads of self-service features and tools across lots of different industries. For instance, you're likely familiar with self-service checkouts, 1-click purchasing, FAQs, and chatbots.
These self-service solutions give customers the means to take care of tasks by themselves. As a result, they free up time for your own staff and the customers, too.
Do Customers Prefer Self-Service?
Self-service is becoming second nature to many customers.
When you consider the impact of the pandemic, self-service became increasingly important as a method of limiting unnecessary human contact. But self-service has been around for decades and research indicates self-service isn't going anywhere anytime soon.
These days, many customers prefer to solve problems and find answers for themselves. Digital tools speed up tedious interactions and are making self-service the preferable option for customers. These days, we all want answers and results, fast:
60% of customers agree with the phrase, "I prefer to resolve issues on my own when shopping online".

Zendesk
Customers don't just prefer to interact with businesses via self-service:
"86% of customers now expect online self-service options" in some form to be available to them.

Zendesk
There's never been a better time to ask what solutions you can provide to your own customers.
What Self-Service Options are Best for Your Customers?
If you're wondering what self-service tools you can implement, don't worry: we've got you covered!
There are many self-service tools you could look to use and they'll be useful for different reasons. We've explored four varieties below:
1. Frequently Asked Questions (FAQs):
You'll be familiar with FAQs. Many websites have them so that readers can find answers to common queries. Adding an FAQ page to your website can be a quick process and they're so helpful to customers.
An expanded FAQ could be a Knowledge Base, which provides more detailed info and even helpful resources for customers to use.
However, even a basic FAQ will help prevent customers from having to reach out to ask simple questions. Common FAQs might include:
"What are your opening hours?"
"How can I book a job?"
"How can I get in touch with your team?"
Then customers can find answers to simple queries like these, they won't need to reach out to your staff. For example: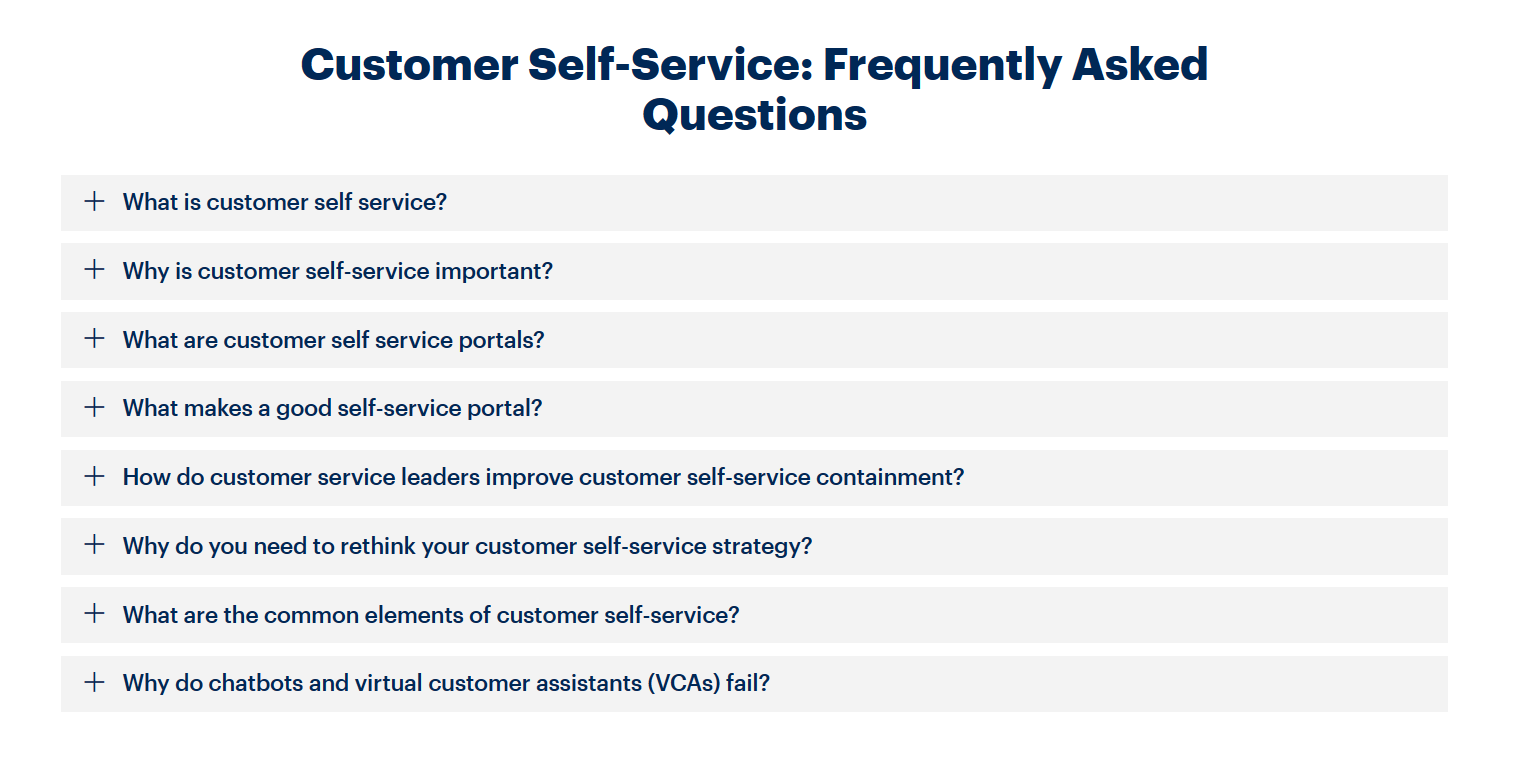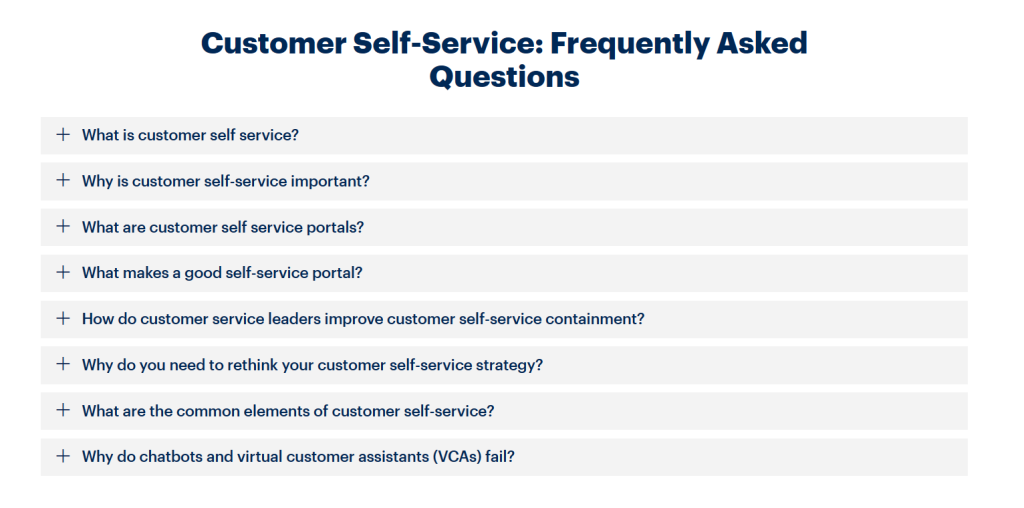 2. Chatbots:
You'll probably have noticed AI-powered chatbots popping up on all sorts of websites. Have you ordered something through an app? How about trying to return an item online? Odds are you had to interact with a chatbot.
In a way, a chatbot is an evolution of the FAQ. Both give customers answers to questions, but chatbots go further and interact with customers in a personable way. While a chatbot can also connect customers to a real person, "smarter" bots are getting more adept at helping customers solve more complex inquiries.
Importantly, chatbots are a useful tool for businesses that may need 24/7 customer service. For example, emergencies can happen at any time, and if you have a virtual assistant who's always ready to respond, it can really help your team.
(Why not say hi to Commubot, below!?)
3. Community Engagement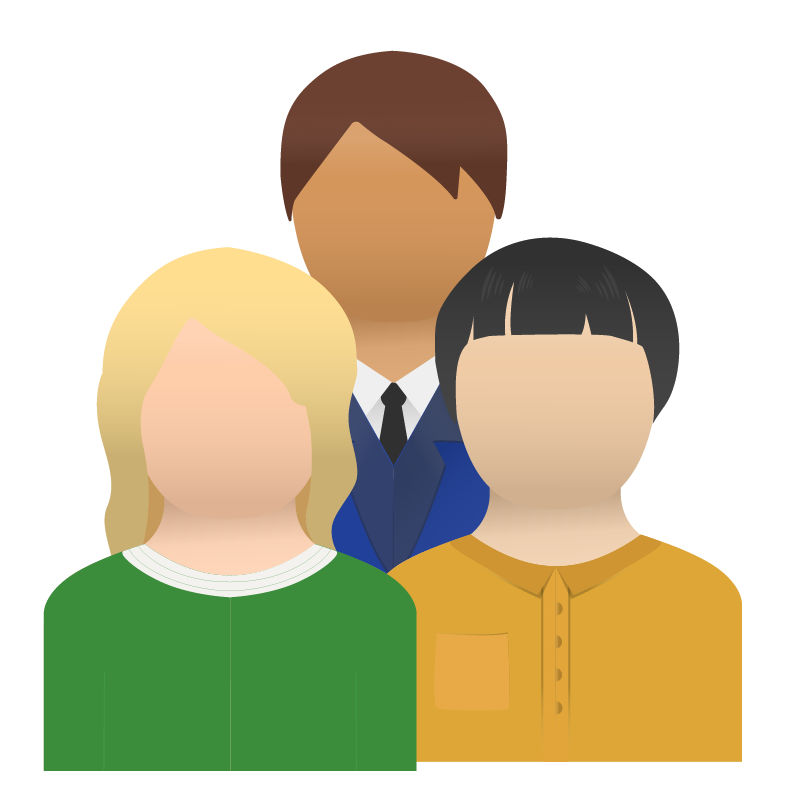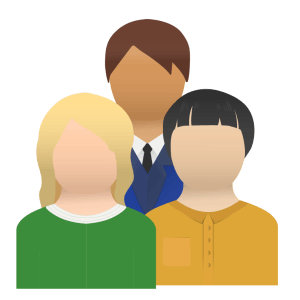 People like to learn from people, and when it comes to customers, who better to learn from than another customer? Online communities are a great way for people to share knowledge, experience, and ask questions.
You could even create an online community yourself, perhaps using social media as a means to interact with customers.
However, customers may do this themselves, using online community forums to talk amongst themselves. There, they can offer advice and – in a way – serve each other before approaching your business. This can be useful, as a community of loyal customers presents a learning opportunity for your business, too.
4. Digital Customer Self-Service Portals:
This list wouldn't be complete without mentioning portals as part of customer self-service software.
These digital tools can streamline all sorts of customer interactions. From payments, booking a job, and requesting reviews, to viewing data.
Providing customer self-service portals is perhaps the best way for you to directly influence how customers interact with your services.
Besides, self-service is about more than just finding answers to questions! A variety of useful self-service tools can give customers convenient ways to take control of how they experience your services.
---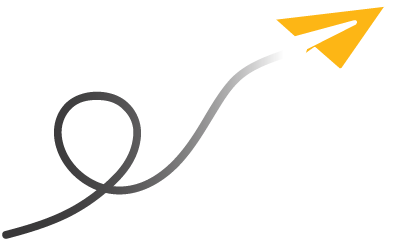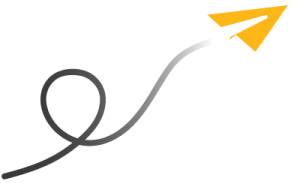 Commusoft's Newsletter
Sign-up for frequent updates sent directly to your email!
---
5 Benefits of Customer Self-Service
The solutions above are just a few, but Implementing any customer self-service tools can yield a variety of benefits. Here are five of the very best reasons to implement self-service for your customers:
1. Speed:
Self-service solutions are fantastic at taking over tasks that'd otherwise cost your team a lot of time. By freeing up your staff, they can spend time on more productive work.
For the customer, speed means less waiting around and instant access to their information will make them confident of your business. Ultimately, no one wants to wait around and self-service tools can give customers exactly what they want, fast.
2. Flexibility & Availability:
We've touched on this briefly, but self-service solutions (like chatbots) can act as 24/7 customer support agents. A customer can check your website any time of day to explore an FAQ, book a job through a form, or log in to a customer portal to access information in a flash.
Convenience is king and in the service, maintenance and installation industries, work can change rapidly, so having the tools to react just as fast will be incredibly valuable, too.
Customer satisfaction will improve and businesses can work on growing their business, no drowning in tedious, time-consuming work.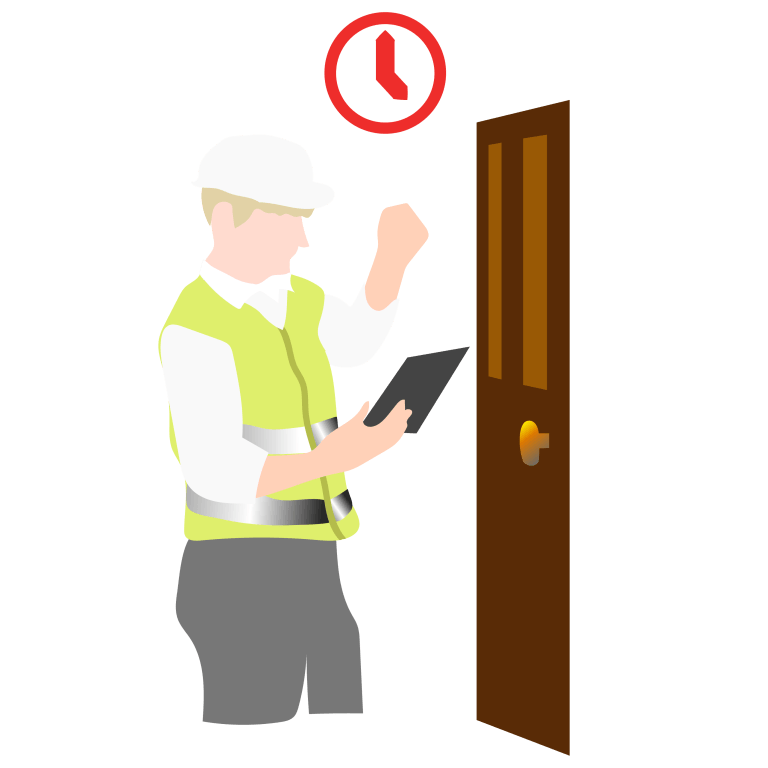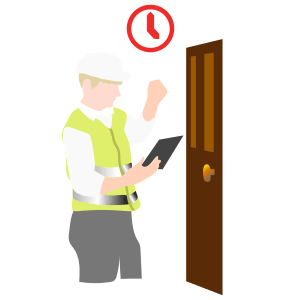 3. Increase Sales:
If customers can find the information they need and request work easily, it's going to increase the likelihood of making and maximising sales.
Customers are less likely to explore competitors because of this. Further, self-service tools can even make it easy for customers to arrange follow-up services and make other requests.
The flexibility of self-service tools can be a fantastic way to boost sales. Why would a customer go elsewhere when it's easy to inquire, book, and pay, for your services?
4. Cheaper Business Costs:
Self-service is all about being able to do more work, efficiently, with fewer expensive resources.
You needn't hire additional service staff to manage tedious tasks. Instead, you can help support your team to work faster and smarter, not harder, with customer self-service tools that make it easy for staff to complete admin for every customer interaction.
5. Happier Staff & Customers:
Customer self-service tools benefit both customers and your staff and can make them happier.
After all, by automating repetitive and mundane tasks, self-service tools free staff up to carry out more complex tasks (or ensure they always finish on time!) And who doesn't want more time?
When they can carry out more interesting tasks outside the bounds of tedious admin, your team can be more productive and avoid feeling like they're doing busy work.
Helping your staff in this way, it'll go on to impact how they interact with customers and positively impact interactions, too, making everyone happier.
---
How to Implement Customer Self-Service Solutions
To effectively implement and manage customer self-service, you'll benefit most by using a dedicated Customer Relationship Management (CRM) system, rather than a mixture of individual tools.
A CRM will seamlessly connect your self-service tools together, meaning that your staff can easily monitor customer data, provide bespoke, personalised experiences, and much more.
Seamless Integrations will help your team take care of all sorts of tasks, from sending service reminders, to monitoring jobs, and organising engineers. Your goal should be to streamline customer journeys and that's where a CRM will help most of all, in particular thanks to workflow automation.
A quality CRM can automate workflows for all sorts of tasks so that your staff can work more efficiently. When they can communicate with one another at speed and customers can solve problems for themselves, everyone's going to have a better experience.
Why Have Customer Self-Service for Service, Maintenance, and Installation Businesses?
Customer self-service tools are a game-changer, benefiting businesses and customers alike.
It's the mix of improved speed, flexibility, and accuracy that will transform the success of businesses, big a small. Tools are also increasingly cost-effective, too, and ensure that you don't need to spend large sums of money to benefit from these effective solutions.
Of course, the added benefit is that by saving time and lowering costs, you can go on to win more work and stay on top of it. That means even more money in the bank and with less stress, too.
While some businesses may lament using technology and worry it diminishes physically interacting with customers, the truth is that self-service enhances customer relationships.
With simple tasks taken care of in a flash, it gives people more time to spend together, than on screens, so you ask better questions, get feedback and crack on with doing your work to an even better level.
Digital transformation is here to stay and using customer self-service tools is more important than ever.
---
The Benefits of Self-Service with Commusoft:
By using Commusoft, you can access a whole suite of powerful customer self-service tools. With them, customers gain any-time access that allows them to complete tasks. Self-service examples include:
Booking jobs
Paying invoices
Leaving feedback, and much more!
Our self-service tools will allow everyone to interact with your services 24 hours a day, 365 days a year. Transform admin workflows with customer self-service.
To learn more about these tools, explore Customer Self-Service with Commusoft: