A Guide to KPIs for Your HVAC Business
March 2, 2021 | Read: 10 minutes
Identifying the right key performance indicators (KPIs) will be unique for every business.
It's a challenge that will require attention to detail so you can make impactful adjustments and effectively track growth.
---
When setting out to create KPIs for your HVAC business, it's necessary to consider how you might stack up against the competition. Knowing what they're up to can give you useful perspective; just be sure not to get too caught up in what they're doing!
After all, when identifying the right KPIs, you need to ensure they're right for your business.
Successful businesses will have KPIs in place that helps ensure everyone working toward a common goal.
With that said: do you know what your goals are?
Before we dive in, let's look at a few essential points to consider. We'll also highlight additional tips for managing KPIs and your team, too.
---
---
Why do KPIs for HVAC businesses matter?
Whether you're a smaller residential business or working with larger commercial jobs, the right KPIs will help you establish and measure performance.
With them, you can focus on goal-driven behaviours amongst your teams.
Whether it's setting KPIs for individuals, teams, or specific departments, KPIs will make it easier to see how everyone's faring. From there, it'll be easier to spot areas that need improvement, or reasons to celebrate! All of which can be used to motivate staff and drive your business forward.
For HVAC companies, identifying the right KPIs is necessary if you want to improve efficiency, productivity, and drive success. These are arguably the most important reasons for why businesses set key performance indicators.
After all, it's one thing to say "let's go have a great day!" but if you have a specific goal, it adds a deeper level of motivation to the workforce.
Getting to grips with KPIs
As a rough example, let's say you have a KPI for an individual engineer to monitor their first-time fix rate.
An engineer who can track their performance may be more motivated to improve, or feel motivated that hard work is paying off.
If the goal is to improve, they can look at things like:
Have they planned their routes?
Do they have all the tools they need?
Do they have all the details they need about a job?
These are all easier to track with proficient HVAC software tools. Clear KPIs can help field team's strategies about they can affect their goals. For operations managers, they can think how best to equip their team to meet those targets, too.
If everyone is asking "what can I do to move us closer toward making an impact?" then you've succeeded in stimulating creativity and education in the workplace.
This way, your people are always striving to develop their skills and achieve business goals; this information can also be used for customers, or to investors as a demonstration of why they should work with you, too!
Why choosing the right KPIs is important
While identifying the right KPIs could add pressure, it's important to think about them as a guiding tool.
If a team member doesn't meet their KPI, it's not a point to punish, but an opportunity to help them. With data in place, you can measure whether training might be needed or if expectations need managing.
Either way, with the right KPIs for a HVAC business in place, you can react as needed.
Having KPIs in place motivates staff toward a common goal, but the emphasis is upon identifying the right ones. If they're unattainable, you may find that staff quickly become disinterested, disillusioned, or even frustrated with the impossible demands.
When there's a balance, the KPIs you have will help staff to be accountable. They'll also encourage you to set goals, all of which will improve productivity and efficiency.
In this way, KPIs can provide an important and immediate snapshot of how your company is performing overall. It's crucial to have this information, especially in a competitive field like HVAC.
Now, let's take a look at what five of those goals could be and ways to impact them.
---
Five important KPIs to track for HVAC businesses:
While you'll no doubt have targets you want to hit, we've listed five to keep in mind, too:
1. Customer Retention
Making customer retention a KPI and discussing how every single person in your company can impact it will help employees understand how essential they are to the overall success of the business.
After all, without customers, you won't have a functioning, profitable business so every individual matters.
"According to Aberdeen Research, companies that have a high level of customer satisfaction also have an 89% customer retention level."

The Future of Commerce
Customers will want to work with businesses that are friendly, polite, efficient, and timely. If your staff wear their uniform with pride and are articulate about the services that you offer, this attitude will help to retain customers.
However, it comes from the management down. As mentioned, when staff feel that their work is appreciated and they're treated with respect, it's boosts self-satisfaction and pride. This can also filter down to impact your customers. After all, if engineers are equipped to interact more effectively with customers, then their customer journeys improve, too.
As far as choosing KPIs to judge retention goes, you could establish some of the following KPIs and metrics:
Reduce customer loss to less than X% after a complaint
Increase customer repeat purchase ratio by X%
Reduce customer complaints to X%

jam.co.uk
2. Revenue from Service
Every job has a price. It's the bottom line of your business and what pays the salary of each employee. Trying to get the most revenue from your service will help to boost profits. For instance, if your admin team's KPI is to send a certain number of error-free invoices, automation could help them.
"It can greatly affect your bottom-line because it allows you to recognize and evaluate what percentage of jobs have been completed, but not yet invoiced, or vice-versa."

ProV
So, with the right software, you can track jobs and see if they've been paid, or what's outstanding; these factors will demonstrate not just overall profit for your company, but profit per job. As a result, it highlights where productivity is great and where it could be improved, too.
As for motivating staff, if it's feasible, introducing a reward system like a bonus structure that's tied to KPIs can impact results.
After all, it offers a clear and identifiable target for staff, as well as a "carrot" that keeps them motivated.
That said, financial incentives aren't the only thing you can offer. Think outside the box. You might come up with ideas, like a day for team activities if everyone hits their goals. Or you might offer employees an opportunity to learn something new, via an expensed training course.
3. Job Locations
Increasing how many jobs you are able to take on in a smaller area (or growing beyond to tackle new locations) is a big way to boost productivity.
Equally, ensuring your staff are using their time more wisely and making the most out of intelligent software, means you can put an emphasis on efficiency.
It might turn out that, thanks to good planning and great software, your staff are driving fewer miles to reach their jobs. Or that they can do more work, more easily. We've seen people who've made use of suggested appointments to do an extra job per day, per engineer.
This is something you could think about tracking in more detail. That's especially if you're committed to Service Contracts with SLAs (service level agreements) with specific timeframes.
Not only does this sort of tracking help to save time when engineers aren't working on paid jobs, but it also means you can increase how much is said about your business through word of mouth (digital or otherwise).
If you're hitting targets, getting the job done, and being as efficient as possible, word will spread!
4. Response Time & First-Time Fix Rate
Speaking of SLAs, how quickly your staff respond to jobs not only influences how customers perceive the work being done, but also how many tasks they can complete within one day. It's part of how you take customers on world-class journeys!
Increasing your response time is critical to your company and an essential KPI to track.
If you can make it a target for your staff (e.g. Admin staff must respond to a query within 10 minutes, or engineers have to make sure they don't exceed their service windows, etc.) it can lead to a great boost in profitability.
Not only that, but alongside response time, if you're monitoring first-time fix rates you're not just seeing how quickly you're getting to jobs, but how efficiently you're completing them too!
This is a great way to see how you're directly impacting your customer's peace of mind.
After all, even with the nicest engineers, no one wants contractors to constantly come to their home or place of work, especially if it's because of you that work is being done inefficiently. In a lot of cases you'll be losing more money than the job's worth and earn yourself a poorer reputation.
5. Revenue Growth
For senior management, one of the most important KPIs that can be set will be based on the business' revenue and its growth. This is what drives a business forward, and it's important to ensure it stays constant.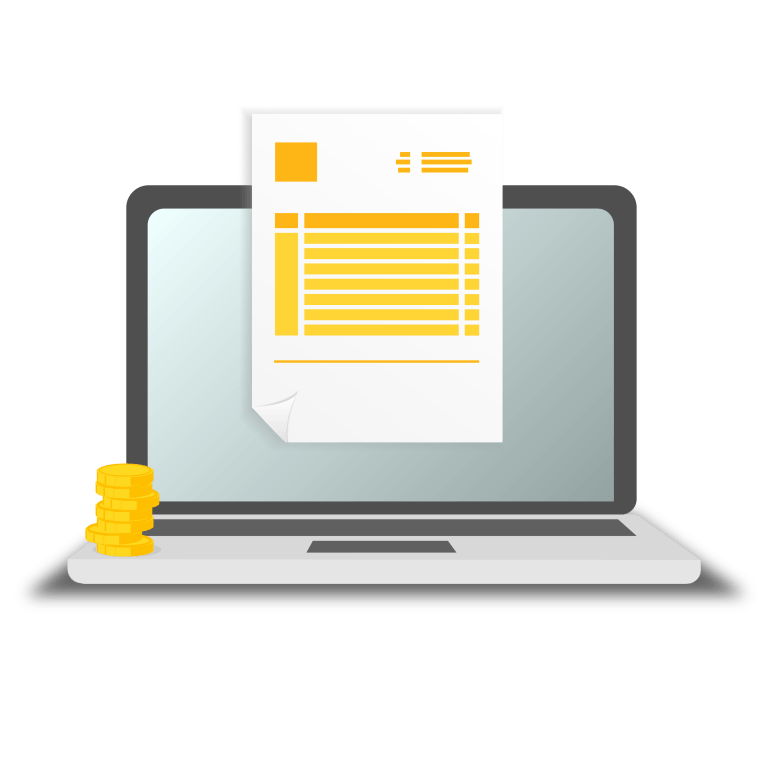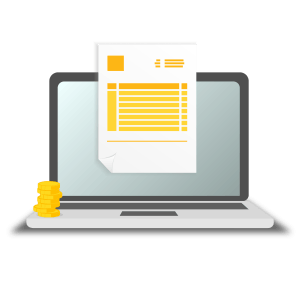 This KPI for management will relate to many smaller KPIs set to those working below them as they will all feed into improving the amount of revenue gained.
Diversifying the type of customers you take on can be a great way to rejuvenate your revenue growth if you feel like you've been stagnating. Domestic customers are nice to have but commercial jobs are where the money's at.
Sending job proposals should be part of your revenue-specific KPIs, as well as researching for new potential leads.
The template experts at Venngage even have an easy guide, complete with job proposal templates, that you can use to get started.
---
Balancing KPIs and Employee Well-being
It's worth pointing out that as important as they are, KPIs aren't the be-all and end-all for productivity. It's good to recognise that there are both professional and personal factors that influence an individual's performance.
If a team member isn't meeting their KPIs, rather than fly off the handle, a softer approach can help to see if anything is bothering them, or if they need assistance. It could be that KPIs were set way too high, too.
Well-being in the workplace is something to keep in mind when it comes to monitoring performance. After all, a healthy, happy team is frequently more productive, too!
If employee well-being is a concern and you're not focusing on KPIs, introducing them could help to boost morale and improve job satisfaction as they give teams something to focus on.
Ultimately, it's about balance and you'll find that easier to achieve when you collaborate with staff and keep track well, too.
With that in mind, explore more details about Reporting Software for the Trades, below: