3 Ways Investing in a Vehicle Tracking System Improves Revenue
March 11, 2023 | Read: 5 minutes
Many field service companies find it difficult to justify the cost of a vehicle tracking system.
However, this is a tool that's transforming the way service businesses control daily operations, and provide great customer experiences!
---
With a vehicle tracking system, you can see where engineers are at all times and call customers if your crew is running late.
Today, we're going to dive a bit deeper, and cover more ways tracking your crew can help your business, so decision-makers can be confident making an investment. A vehicle tracking system can improve safety, reduce costs, and help your team accommodate last-minute services.
Ultimately, improved supervision of your fleet makes it easier to boost customer happiness and company revenue!
---
---
1. Increase Safety on the Road
Safe driving practices is essential for any field service business. The best vehicle tracking systems can help admins pinpoint if any team members are dangerously. Not only can you protect your engineers and fleet, but other drivers sharing the road too!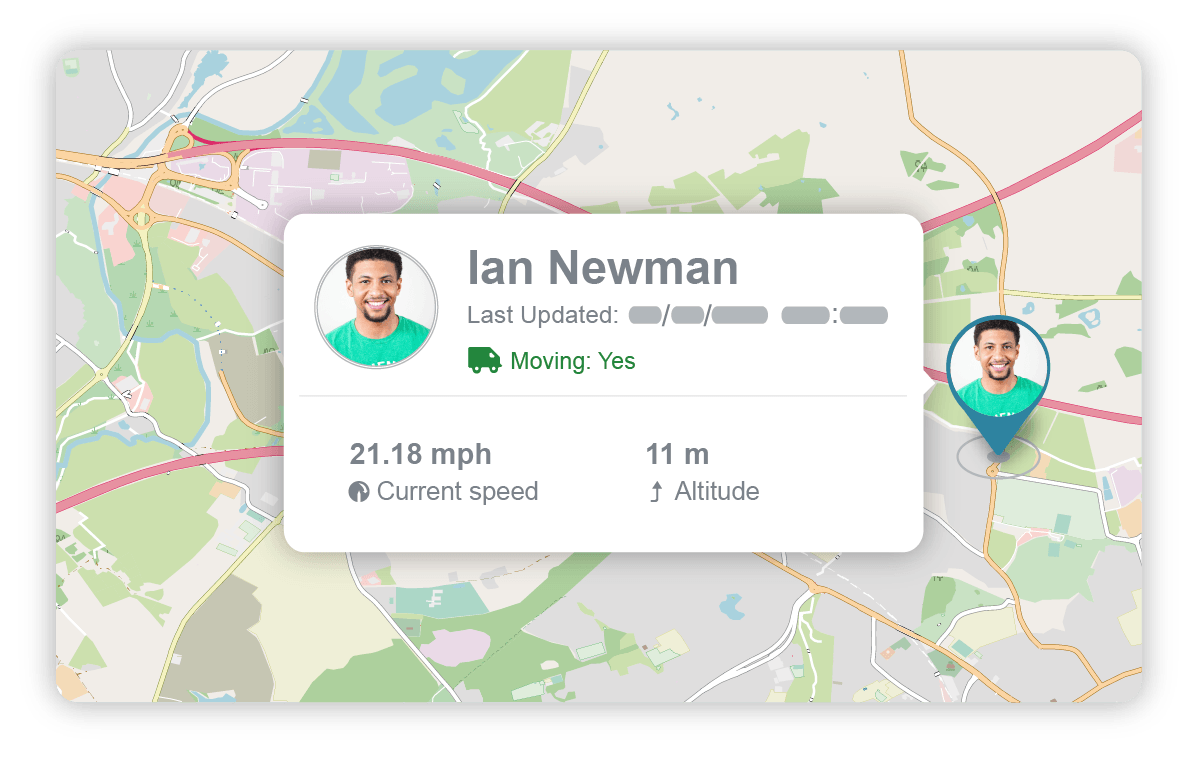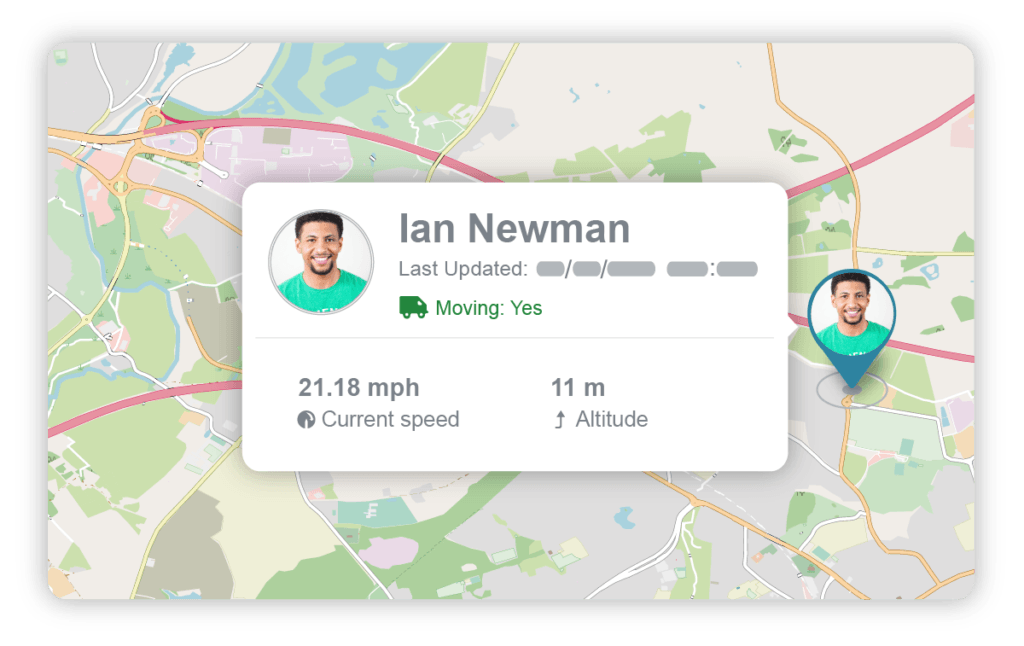 We believe that the fear of punishment doesn't lead to a happy and motivated workforce. Rather, with the data gathered by your vehicle tracking system, you can offer rewards and incentives to for engineers who have the best safety records! When money or other goodies are on the line, your engineers are sure to slow down and take it easy. FleetNews covers what to include in a driver safety incentive program, plus pros and cons.
For example, Commusoft's Real-Time Vehicle Tracking feature not only lets you see the speeds your engineers are driving at, but it also logs the number of times an engineer speed above 100km/hr, or aggressively brakes, accelerates, or corners. Once you have this data, you can provide extra training for the engineers who need it.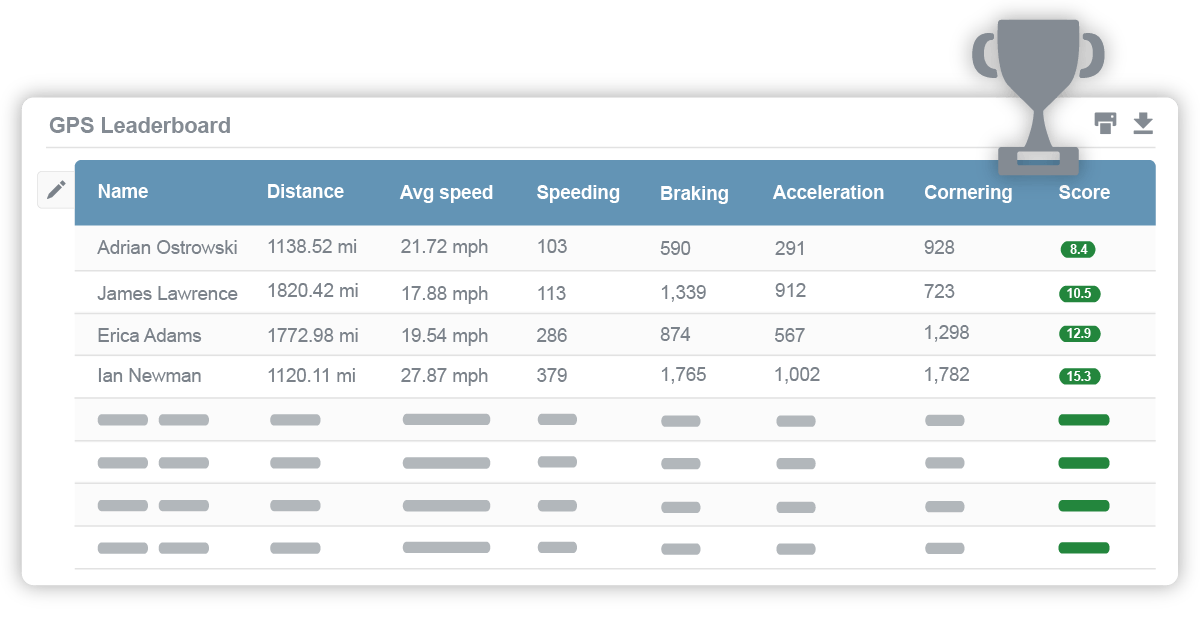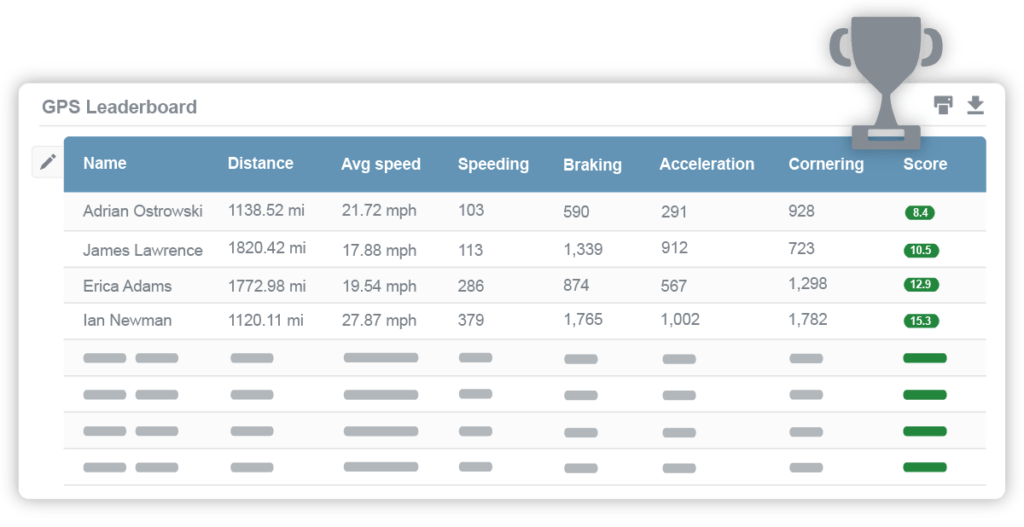 Here's a tip: be sure to stress to your crew that while on-time arrival is important, it's even more important to drive cautiously. With a vehicle tracking system, if an engineer is running late, admins will see, and be able to give the customer a courtesy call. After all, just like you, customers also prefer if their engineer arrives in one piece.
Keep reading to see how vehicle trackers can help reduce expensive expenses against your business!
2. Lower Fuel and Maintenance Costs
You may be affected by rising fuel and maintenance costs. Unfortunately for you, these expenditures can't eliminated. But they can be reduced.
It boils down to engineer management, and vehicle tracking software can help!
Using a vehicle tracking system ensures engineers can spend less time driving between jobs. Admins can organise appointments efficiently by taking distance and appointment time into consideration. Not only does this reduce fuel costs, well-planned schedules mean your team can accomplish more each day! Each of these factors result in higher profits!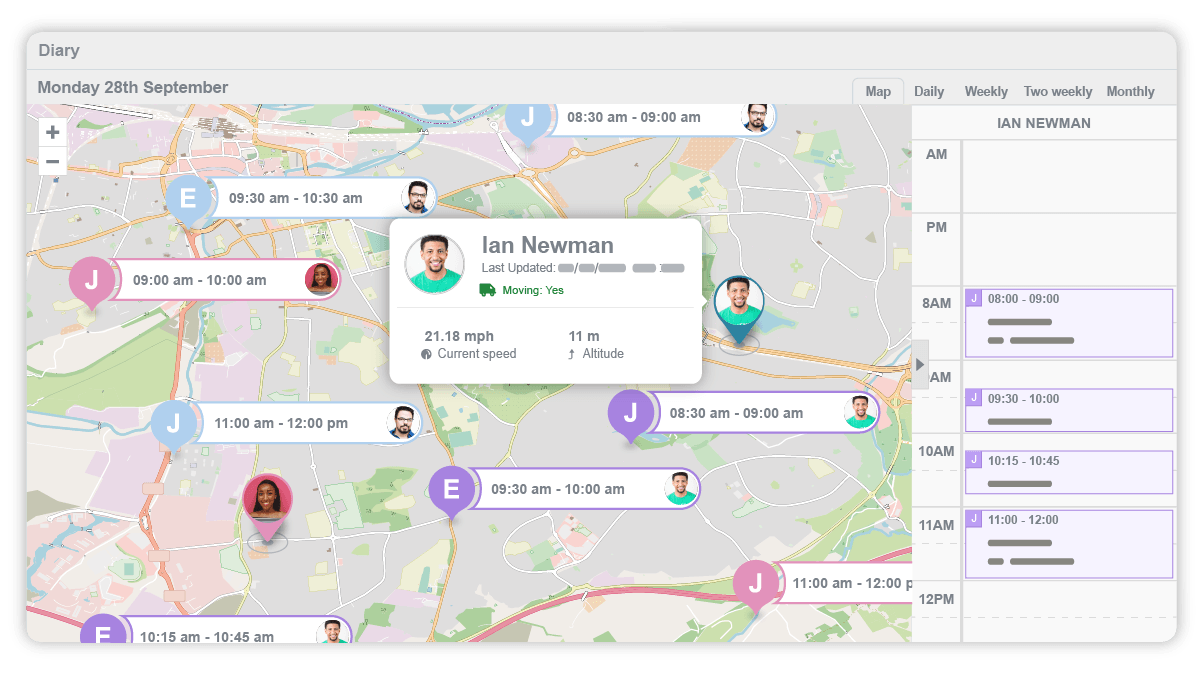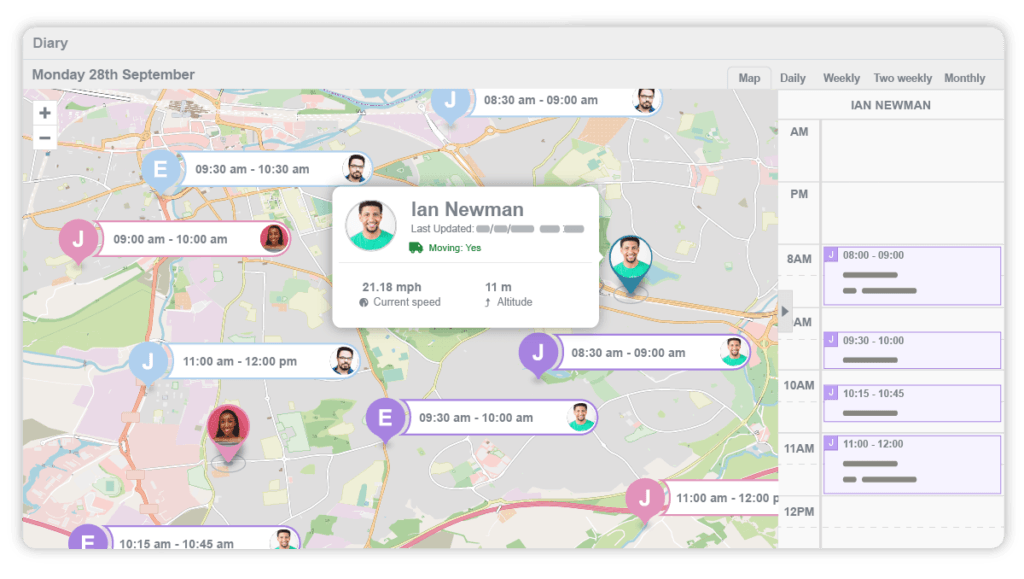 Another bonus is that a GPS tracker will also help you cut down on unauthorised travelling. Like when an engineer decides to drive a few kilometres out of their way to get a burger for lunch, for example. It can also protect against the possibility of team members using your vehicles after hours to do jobs on the side.
As you know, these practices not only increase fuel costs, but also the wear and tear on your vehicles. Not only can you improve costs and profits, you can boost trust in your engineers.
Vehicle tracking is perfect for businesses looking to either get a handle on the appointments they already have, or, make it easy to accommodate more work per day. Let's pivot to how vehicle tracking makes it easy to adapt to last-minute changes!
3. Incorporate Emergency Call-Outs
Your team schedules are always changing, that's the nature of the trades. Whether an employee is ill, a customer cancels, or if there's an emergency to react to, how your team reacts can set you apart from competitors.
Knowing where engineers are, in real-time, makes it much easier for admins to pivot whenever something unexpected happens.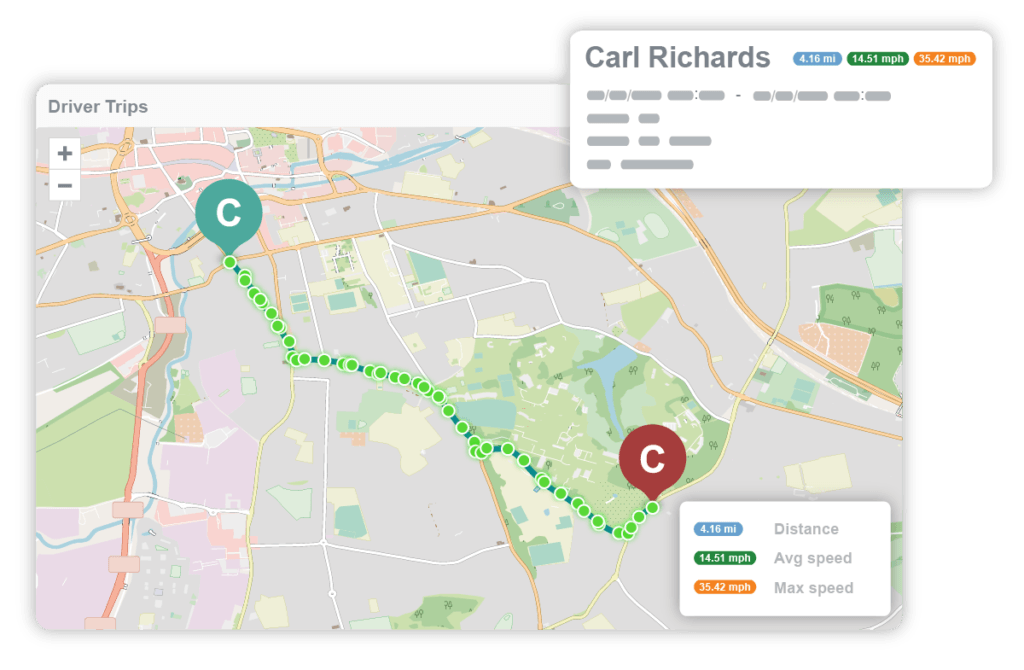 Here's another tip: when searching for a job management solution, be sure that the features intercommunicate. Commusoft's Real-Time Vehicle Tracking and Intelligent Scheduling systems work together, for example. These tools are especially useful for reactive, or emergency services companies. No matter what happens during the day, this system ensures admins know will always know where engineers in the field are. Adjusting to changes on-the-fly has never been easier.
When customers know they can rely on your team, your business will be the first they call whenever they're in need. Not only will this boost your dependability and reputation, incorporating more appointments will pad your revenue!
---
Driving Profits With a Vehicle Tracking System
From reducing costs, highlighting employee safety, and improving customer happiness, a vehicle tracking system is one of the best investments your field service business can make. Great for both planned and reactive workflows, GPS tracking supports your team whenever they're in need.
Ready to equip your fleet with vehicle trackers? Commusoft can help. Our Real-Time Vehicle Tracking feature ensures admins and your field team stay in sync throughout the day! We'll ensure admins know where each member of your crew is, and make it easy to pivot at a moment's notice, guaranteeing you can provide unmatched customer journeys while boosting profits.