Why You'll Save Money with an Integrated Fleet Management System
June 12, 2018 - 4 minutes
Trying to decide between a standalone GPS system or an integrated fleet management solution to keep tabs on your field service vans and optimise engineers' routes? Don't waste money on a system that does only one thing and doesn't help you improve your business!
Here, we'll talk about the differences between integrated fleet management vs. a standalone GPS tracker—and why you can do way more for much less with the integrated fleet management solution.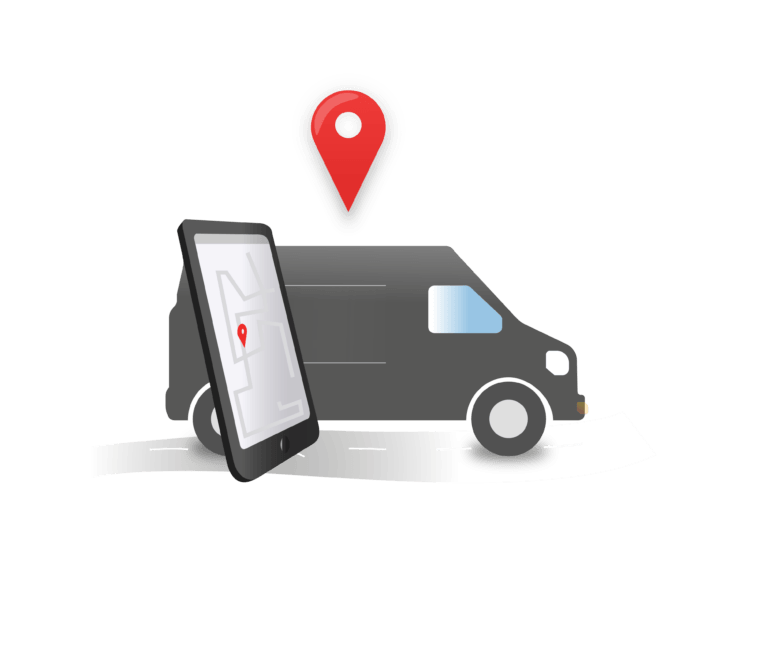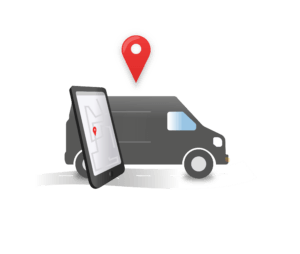 Tacking together separate systems is a recipe for business disaster.
Here's how it typically goes as a field service business grows:
Once you start juggling multiple jobs, you get an accounting package like QuickBooks or Sage.

When you grow enough to have a marketing team (or at last a marketing person), you sign up for an email marketing system like MailChimp.

Eventually, you look for

field service management software

to streamline jobs and scheduling.

Finally, as your business grows more sophisticated, you add a fleet management system so you can keep tabs on your engineers.
In between all this, you may be tacking on scheduling software, a CRM system, a digital payment terminal, digital signature capabilities, and more.
If the list above looks familiar to you, the good news is that your business is growing and thriving. The bad news? You're juggling lots of separate systems that don't play well together.
That's why it's key to stop, take a look ahead to the future of your business, and consider whether it makes sense now to commit to a field service management solution that incorporates all the features you'll need in one easy package.
And nowhere is this more important than with your fleet management system.
The power of numbers: standalone GPS tracking system vs. integrated fleet management system.
Using an all-in-one field service management system like Commusoft keeps everything in one place and allows data from one area of the business to flow seamlessly wherever it's needed.
For example, FSM software can do all this:
Automatically calculate an estimate.

Accept a sign-off on the estimate.

Determine which engineer to send to the job.

Calculate the best route for your engineer.

Send an invoice.

Take a payment.

Mark the invoice as paid.

Send a follow-up to the customer to request a review.

Send a service reminder when it's time for an annual maintenance checkup.
Add your fleet management data to this workflow as well, and you'll ensure your field service business is as optimised as possible. Sure, you can use a standalone GPS tracker to get directions to jobs and even track your field service vans, but if your fleet management is not integrated into your FSM software, you can't use the data to improve and grow your business.
Here's what you can do when your fleet management is integrated with the FSM software you already have, that you can't do with a standalone GPS tracker:
Fit more jobs into the day

through more efficient scheduling.

Decrease your fuel costs

by reducing the time it takes to travel to each job.

Give customers courtesy calls

when you can see an engineer will be late.

Offer customers an Uber-style link

so they can track the engineer's journey and know when they'll arrive.

Improve customer service

by reducing service call wait times and shrinking your service windows.

Lower vehicle maintenance costs and increase safety

by pinpointing engineers who speed or drive aggressively so you can retrain them.
All this, and it will cost less too.
Why you'll save money with a fleet management integration.
Renting an entry-level, standalone GPS tracking system for your field service vans can set you back £15 to £23 per vehicle per month (and up). That's a hefty price considering that you can't do much with any data you get from it. Did we mention you have to pay for installation, too?
Instead, consider using a FSM system like Commusoft that costs as low as £25 per user per month and includes accounting capabilities, a scheduling system, payment portals, marketing integrations, and more—and integrates a Real-Time Vehicle Tracking feature as well.
Opting for a field service management system that integrates fleet management will streamline your business, improve the customer experience, and save you money.
The idea of purchasing or renting an off-the-shelf GPS tracking system is starting to sound pretty foolish, isn't it?
How to optimise your field service business with an integrated fleet management system
Commusoft, the cloud-based, all-in-one job management system for field service companies, offers a Real-Time Vehicle Tracking feature along with accounting, marketing, customer service, and other important integrations. If you're interested in learning how Commusoft can help your business, take a tour, watch a demo, and get in touch if you'd like more information.