The best way to manage fire and security certificates
FIRE AND SECURITY CERTIFICATES
Create accurate and branded fire and security certificates with Commusoft. Projecting a professional image is essential to stay ahead of your competitors. Our easy-to-complete certificates help businesses complete jobs quicker, wow customers, and boost profitability.
Revitalise your fire and security certificates with Commusoft
Fire certificates library
Create all the digital paperwork you need to install and service fire alarms using Commusoft
Reduce admin time
Paperwork eats up important time in your staff's days. Say goodbye to frustrating admin work and lost files by digitally storing paperwork in the cloud.
Automatically populate fields
There's no need to manually copy customer details. Our comprehensive customer database automatically fills in this information, so your team can focus on more important tasks.
Instantly send certificates
Modern fire and security businesses don't have time to copy and physically send certificates to customers. With Commusoft, PDF copies can be instantly sent as an email attachment from any location.
Create certificates anywhere
Are dirty and dog-eared fire and security certificates common? Engineers can complete digital certificates directly on-site. The moment it's saved, office staff can review it on the web.
Save time and reduce mistakes with accurate data
We ensure customer details are included on certificates before your engineers fill them out. There's no time wasted manually adding information or making costly errors that deem certificates invalid.
Phil
Director
PCL Heating & Gas Engineers Ltd
It's the customer support and wide range of industry-specific knowledge which the Commusoft team delivers that sets them apart from the competition. I really don't know how I managed before using Commusoft.
Fire and security certificate software you can count on
Fire & security certificates from your smartphone
FIRE CERTIFICATES
See Commusoft's supported list of digital fire and security certificates below.
Looking for a different certificate? Let us know! We're always expanding our offering for our clients. Plus, we also offer electrical certificates too, including the Emergency Lighting Completion Certificate – see all our electrical certificates.
Domestic Fire Alarm Certificate

Fire Alarm Commissioning Certificate

Portable Fire Extinguisher Form

Fire Alarm System Inspection and Servicing Report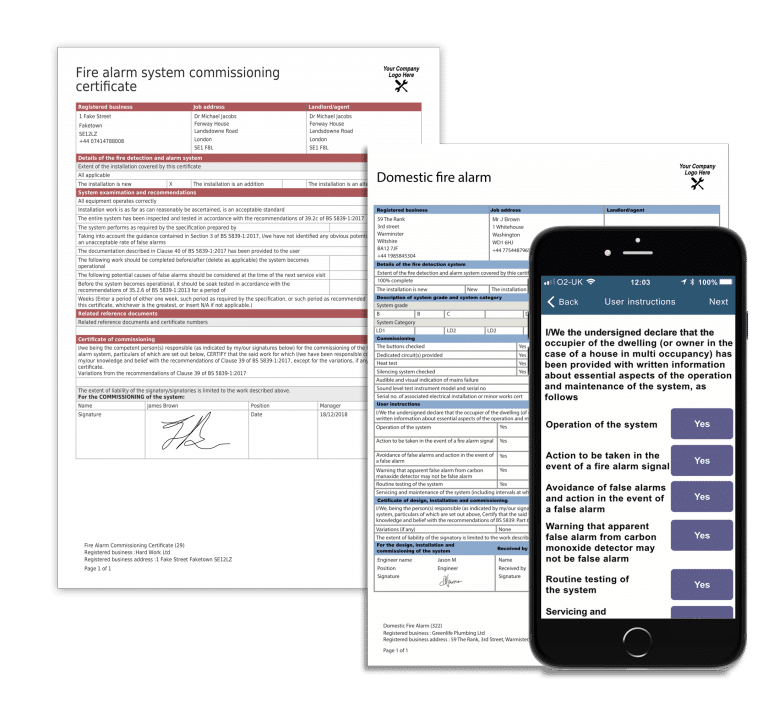 Put your best foot forward
DIGITAL FIRE AND SECURITY CERTIFICATES
Our certificate templates can be branded with your company colours and accreditation logos. These are much more eye-catching and professional than generic certificates.
Look more professional with little effort

Outdo and outpace your competitors

Impress customers with slick certificates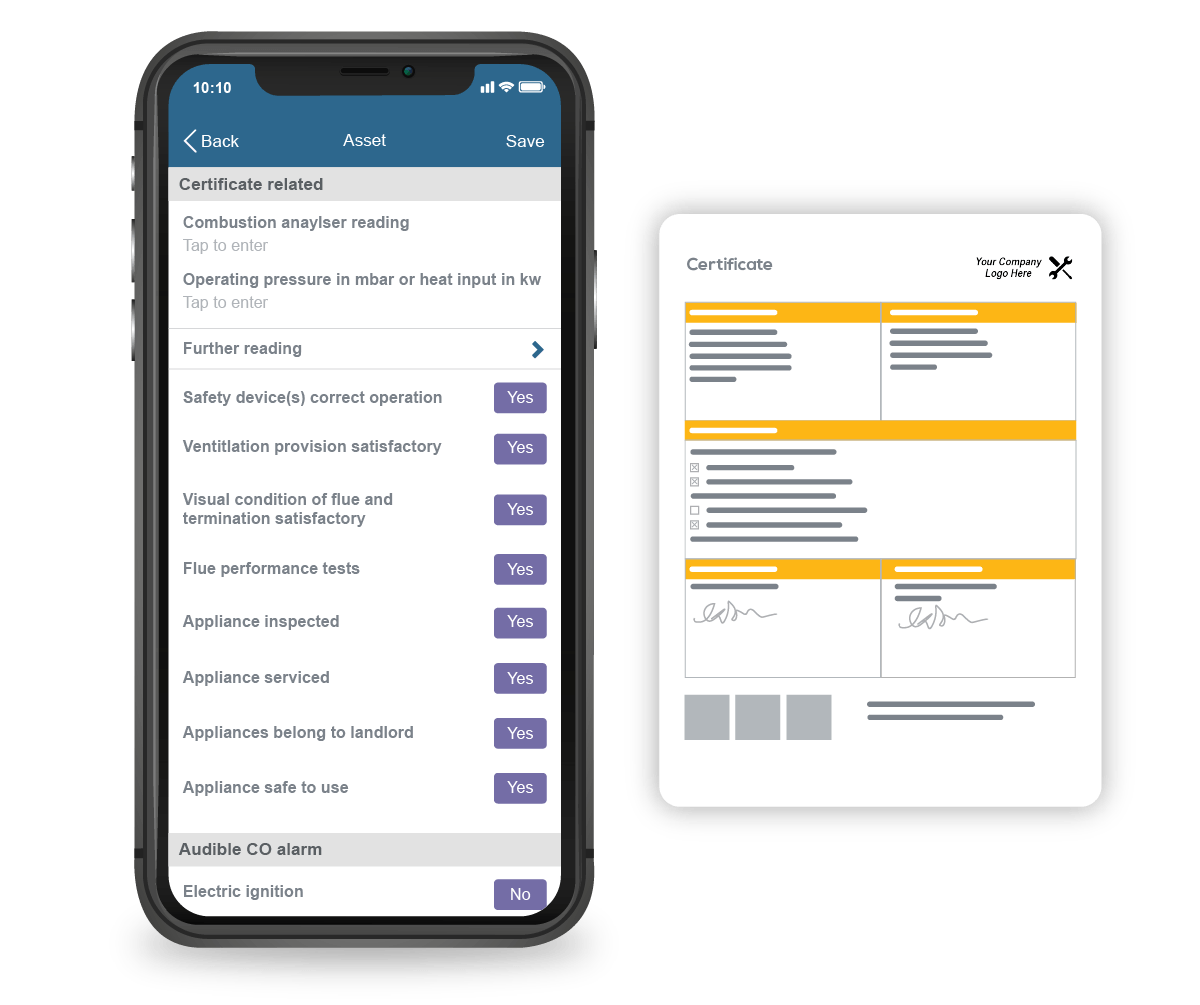 A paperless answer
COMMUSOFT'S MOBILE APP
On our mobile app, your customers can digitally sign certificates at the job site. They use their finger or a stylus. As soon as the signature is added, everything is legally compliant.
There's no wasted time

Engineers don't to carry pads of papers and pens

Digital certificates are more professional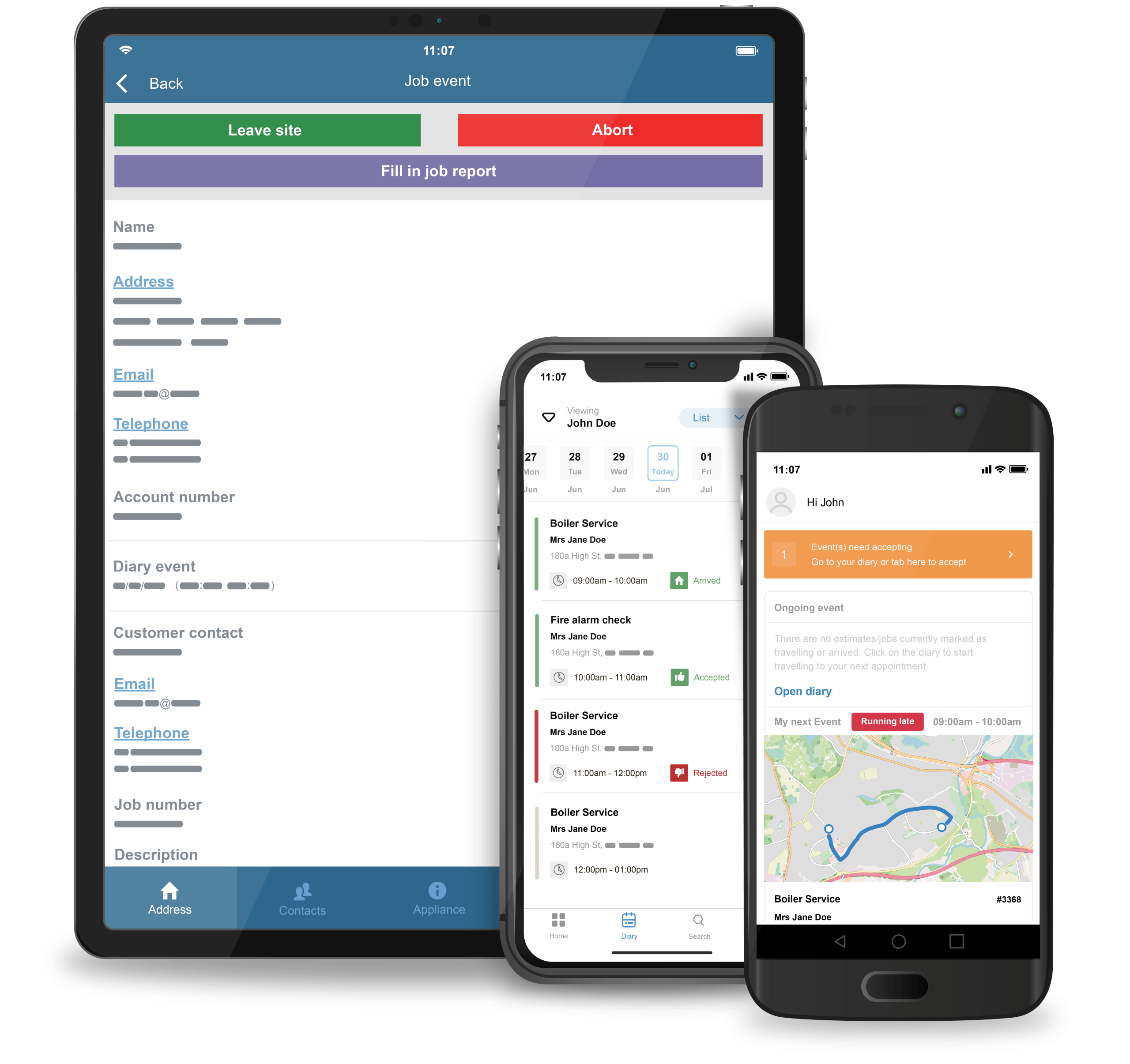 Certificates, whenever customers need
FIRE AND SECURITY PORTAL
Help multi-property owners keep track of their fire and security certificates. Commusoft's customer portal provides 24/7 access to important documents. Customers can get the information they need without reaching out to your office staff.
Provide an extra level of customer service

Customers can download and print certificates anytime

Your staff can focus on other important tasks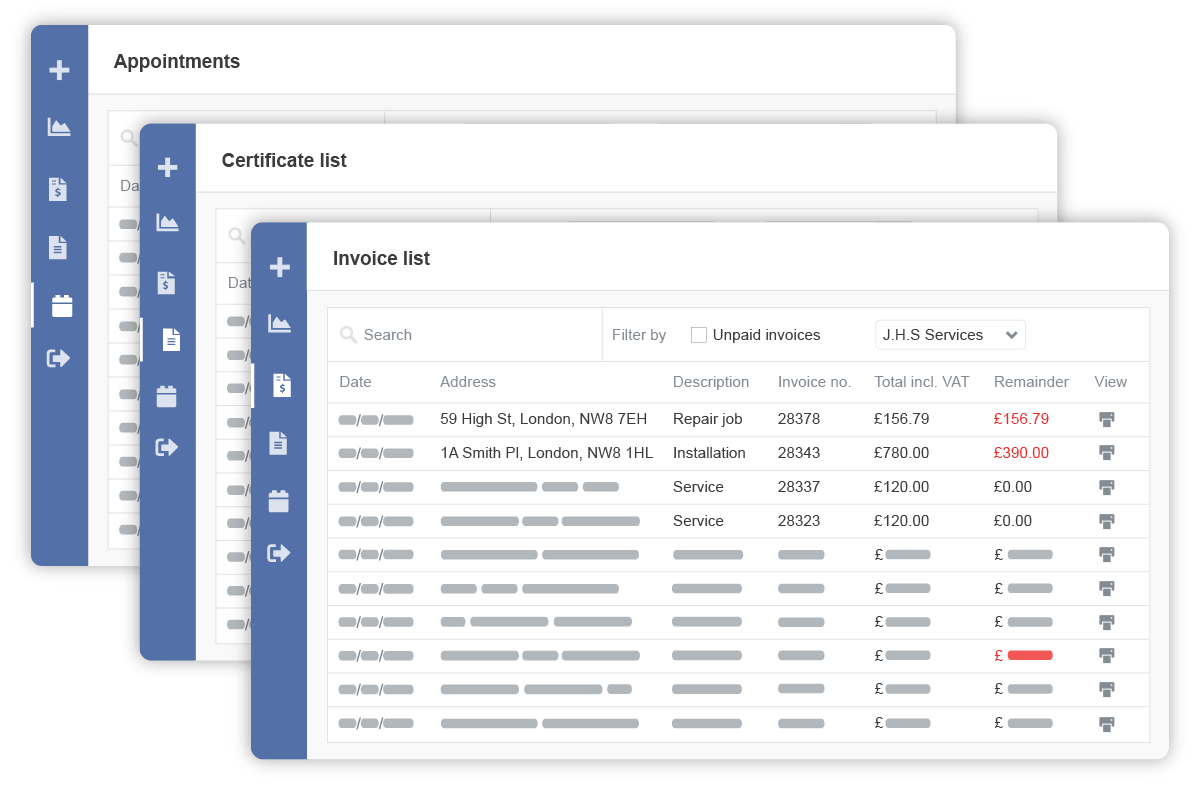 Get the most out of your fire and security certificates!
Fire and security certificates FAQs
Commusoft completely replaces the need for paper certificates. We offer our clients over 30 standard digital certificates across a variety of industries, and are always adding more. This means your engineers can complete these forms directly from the job site, receive digital signatures, and save them to the customer record straightaway.

Don't worry, we'll give you all the tools you need to quickly complete digital safety certificates! Our client success team is more than happy to show your team how to create and complete custom forms in your personalised training calls. Learn more about training and onboarding with Commusoft.

If there are any bumps in the road, our client service team is a quick email or phone call away.

Commusoft's pricing depends on how many licenses you need and which of our plans you choose. To see all of our pricing details and which features are included on which plans, check out our pricing page.