Which Review Website Should I Use For My Plumbing and Heating Company?
May 4, 2021 - Marketing - 17 minutes
Looking for the best website for company reviews?
With sites like TrustMark, Checkatrade, MyBuilder, RatedPeople, Google, and more, the options are seemingly endless…
What are the most worthwhile sites on which to collect reviews?
---
The idea of getting reviews for your company shouldn't be anything new, but it is more important than ever. In an increasingly digital world, finding the best website for company reviews is essential.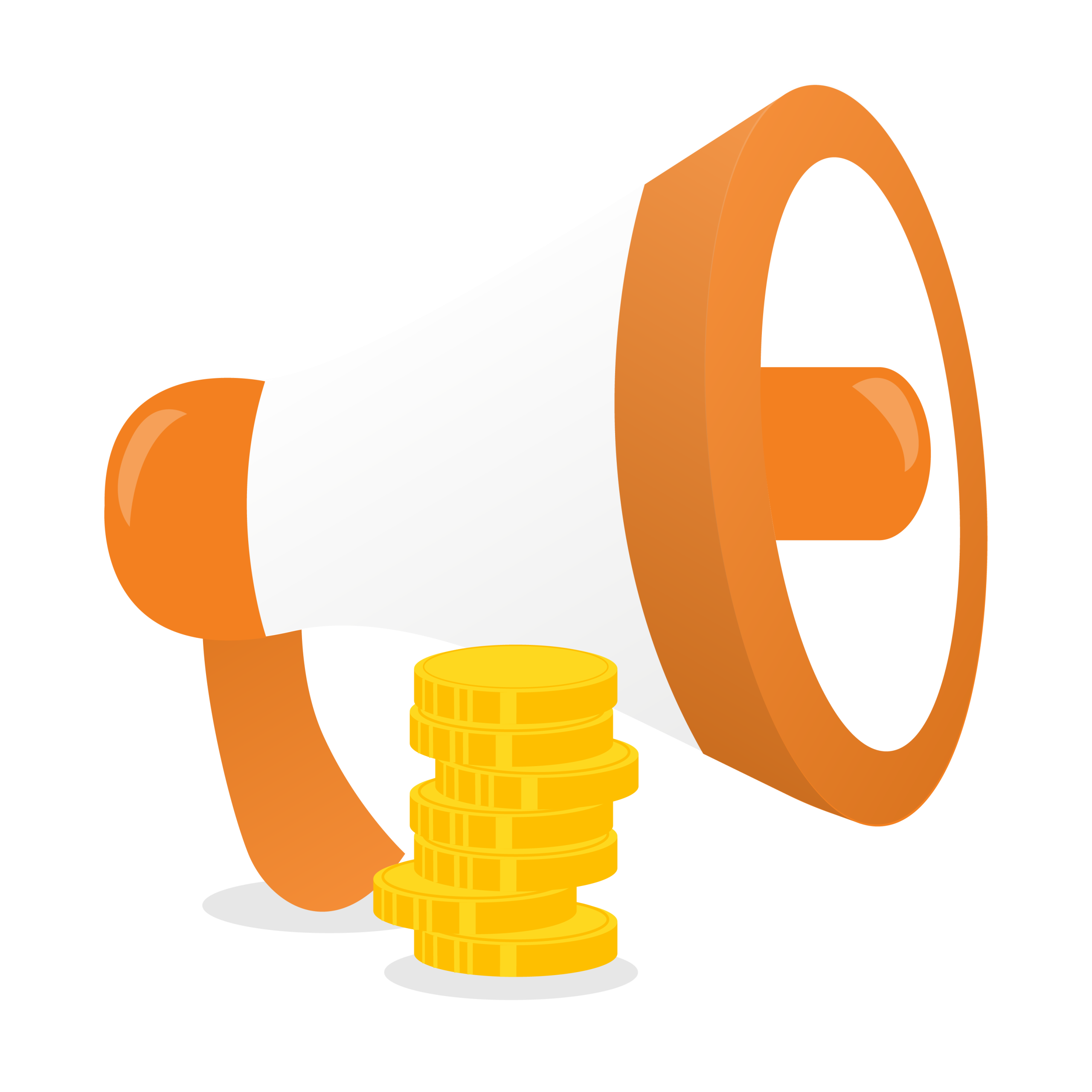 A great review demonstrates what customers think of your business. These reviews also help attract new customers to your services.
Additionally, reviews provide you with an opportunity to build trust, communicate openly, and yes: even brag a little bit, too!
For instance, Commusoft has featured in not 1, but 3 categories in Digital.com's Best Software in 2021! We're named as top choices in Best Roofing Software, Best HVAC Software, and Best Plumbing Software!
Still, as good as it is to ask for a review, you need to consider where they'll actually be seen. 👀
If reviews aren't sitting in the right location, they may as well not exist. To that end, we've highlighted a list of review sites that can help to get you noticed.
You'll also find two free resources available to download! Access them at the end so you can see how to for and answer more customer reviews.
What are the best websites for my company reviews to feature on?
It's important to find the best website for company reviews for your business.
Keep in mind that it's good to have a balance. If you list your business on too few websites, you risk not being found. List your business on too many, and you may find managing all your reviews a challenge. This makes it harder to justify your credibility.
Let's explore some options available to you:
---
For practically any business, Google is perhaps the most obvious place to gather reviews.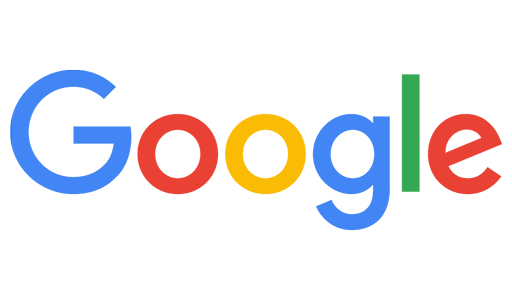 While there are more specialised websites for plumbing companies you just have to ask one simple question:
When you need to know something, where do you go first?
In all likelihood, it's Google, and you're not alone.
There's Bing and even AskJeeves is still about (albeit, now just as Ask). However, Google is where the majority of web users go to search. Some 70% of all desktop users. Why?
On top of being the biggest search engine around, they've also implemented a number of effective ways to help businesses easily manage and improve their marketing. You can set up a Business Profile, use their Website Builder, and access Resources to help drive marketing success.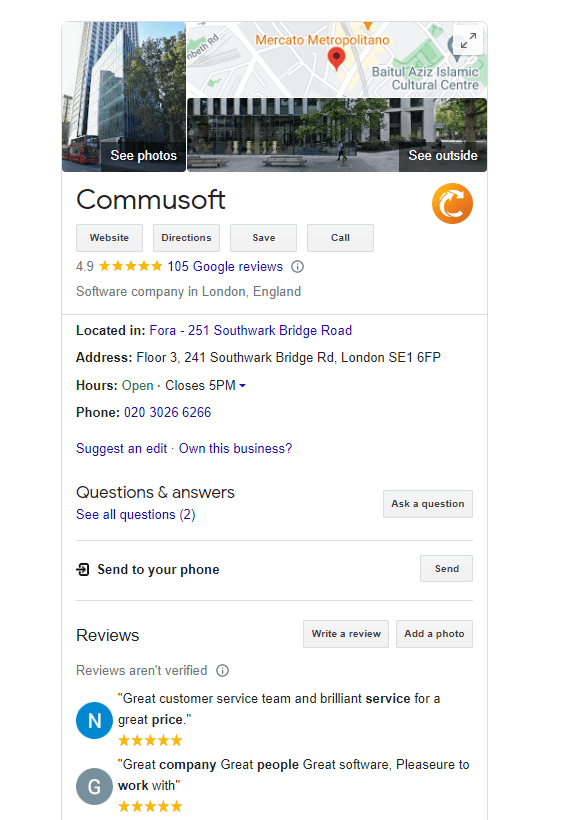 With all that in one place, collecting reviews becomes infinitely more impactful. When it comes to appearing on searches, reviews of your business are displayed clearly.
This means that when customers search for your company specifically, they're going to see your business details, reviews, and more.
Google My Business. An example:
For example, if you look at Commusoft on Google, this is a zoomed-out sample of what you'll see:
The great thing is the combo of simplicity and depth. The star rating and the number of reviews help make an instant impression. Helpfully, more detailed feedback is just a click away, too. If readers are satisfied with what they see, a link can take them to your website.
Google also allows you to display photos of your business. This is an opportunity to show off jobs you've completed to further entice customers. There's also location, contact information, the ability to post questions, and more.
---
"Government Endorsed Quality" is the reassurance provided under the TrustMark logo.

As a not-for-profit site, their focus is on providing customers with unbiased reassurance and protection from rogue traders.
After a careful vetting process, which all listed businesses are subjected too, TrustMark accreditation is awarded. This signify that a business operates under good trading practices. It shows they are reputable, possess technical competence, and all this can inspire confidence in customers. After all, we all want reassurance in who we choose to hire, right?
The scheme was initially launched in 2005 so they have over 15 years of experience. The company is overseen by a board of directors with direct experience in the trade and consumer protection sector. Ultimately, you can be confident that you'll be dealing with a company that understands the unique demands of your industry.
By becoming TrustMark accredited you can secure more business, have your details displayed in their Online Directory, gain access to press and marketing opportunities. This includes branding promotions, and most importantly: get customers to leave reviews!
---
Checkatrade has grown to become one of the UK's most recognisable review brands for tradespeople. It was founded in 1998.

Last year, more than 12 million customers from across the country used the service to source a reputable tradesperson. They've published a total of 5.7 million reviews to date.
Checkatrade independently vets each of the tradespeople on the site to further boost the credibility of all listed companies. They also claim that many companies have received a callback for a job, thanks to their listings, so the potential exists to even boost revenue!
Customers are given free, unrestricted access to the site to search for businesses. However, there is a charge to list your business. There are occasionally special offers to discount the cost, so it's worth checking out; keep in mind whatever the price, your company is still subject to all the usual checks.
As a quick note: Commusoft is merely highlighting the offer, we receive no benefits or affiliate links. The same goes for mentioning any of these sites, really!
Checkatrade membership otherwise incurs a monthly cost. However, it's an undeniably powerful service with a lot of benefits, so is worth considering.
You can find more information available on their FAQ.
---
Rated People flips the script compared to sites like Checkatrade; the site acts as both a lead generation tool and a review platform.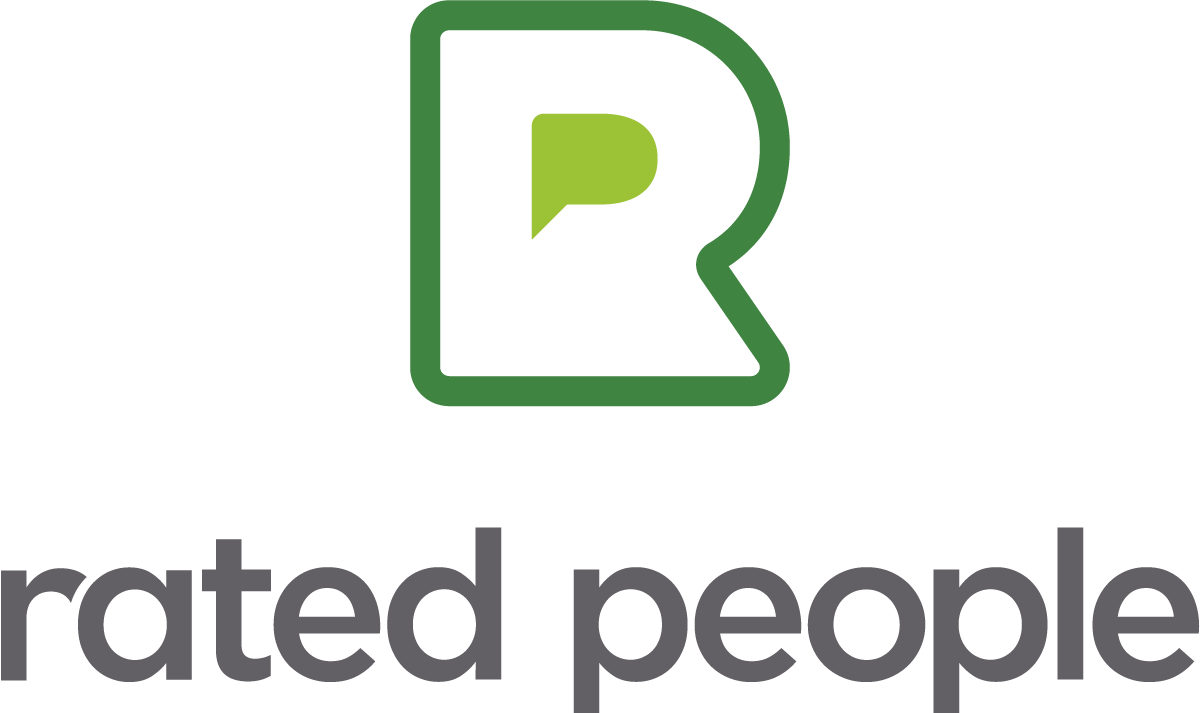 Customers list their jobs online and, once approved, trades businesses are free to search and provide a quote in an effort to secure the job. Every time a job is carried out, the customer leaves a review on your profile for other potential customers to see.
It boasts some pretty impressive figures too!
More than one million jobs are posted each year by homeowners. Over 50,000 tradespeople use the site to access additional jobs, across 30+ different trades.
Partially due to the lead generation element, members must pay an annual subscription (starting at £35+VAT a month) to be a part of the service. There is a charge for a lead (average of £15+VAT) each time a quote or proposal is submitted. They restrict proposals to 3 tradespeople, so you're not competing with 10's or hundreds of bids every time, which makes the likelihood of getting work, higher.
---
Similar to Rated People, MyBuilder is another great platform for businesses to benefit from customer reviews and win work.

Customers can "Browse profiles, work history, and feedback, then choose who [they] wish to share [their] details with."
However, rather than charging an annual membership fee, tradespeople are simply charged a shortlist fee. This is paid once you're ready to exchange contact details with your new lead.
They have built an intuitive matching system that sees customers matched to a shortlist of the most suitable tradespeople for their needs based on the job at hand, location and dates amongst other key factors.
They say of themselves that "MyBuilder is fanatical about feedback. We work hard to ensure all feedback is genuine, giving you confidence and peace of mind to make the right hire." Their ethos is around helping people and businesses alike, so it's easy to see the appeals.
There's a lot of potential, but it's up to you whether it feels right for your business. But if generating jobs and getting reviews sounds good, then it's worth a look.
---
Reviews.co.uk offers a far wider-reaching review service than just covering field service workers and tradesmen.

All manner of companies are listed here, and while this could be seen as a downside (as audiences aren't necessarily trades-specific and so there isn't the same level of rigorous industry-focused vetting you'll find elsehwere) it's a popular site.
With that in mind, you're looking for a more general platform that makes hosting and generating reviews easier, then it's a great option. What's more, they can assist in helping you grow what you're already doing with Google reviews, as they are a licensed Google Review Partner.
To promote your business, you simply need to refer your customers to the site so that they can leave feedback on your work. While overall conversions are likely to be lower compared to sites like Checkatrade and Rated People, it's still an effective way to help customers see a snapshot of your business as they shop around.
Reviews.io have numerous membership packages on offer with the 'Essential' and 'Small business' plans available, but every plan (excluding Enterprise) has a free trial available to test the waters.
---
Yelp attracts customer feedback from businesses in every sector. It's a particularly great service for local companies and a tool used by 90+ million people a year.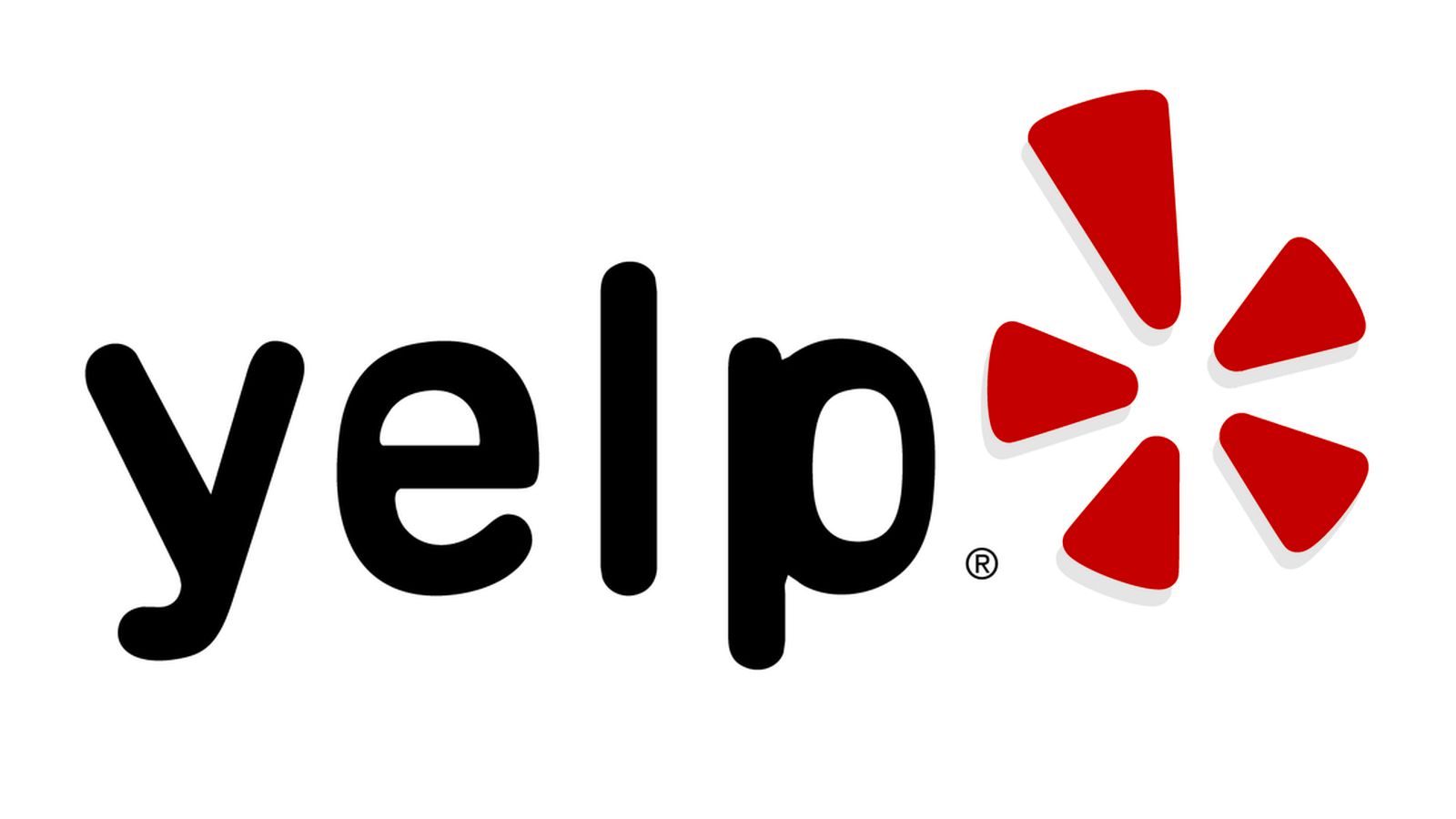 That's not to mention that they attracted a whopping 171 million reviews at the end of 2018. The service is completely free of charge to both businesses and customers alike, with revenue earned through advertising.
Their claim is that "Yelp makes it easy to connect with new customers and grow your business" and it's easy to see why.
The free nature of Yelp's service means that you'll have nothing to lose by joining, although it's important to note that both positive and negative reviews will be listed as soon as users submit them. Some services give you a little more control over how to handle and display negative reviews.
However, a negative review isn't always a bad thing: especially if you're prepared to reply with an excellent response.
---
Trustpilot is one of the most well-known names in the review business. With their green star rating system, many feel they're best website for company reviews. After all, they've been featured across sites the world over.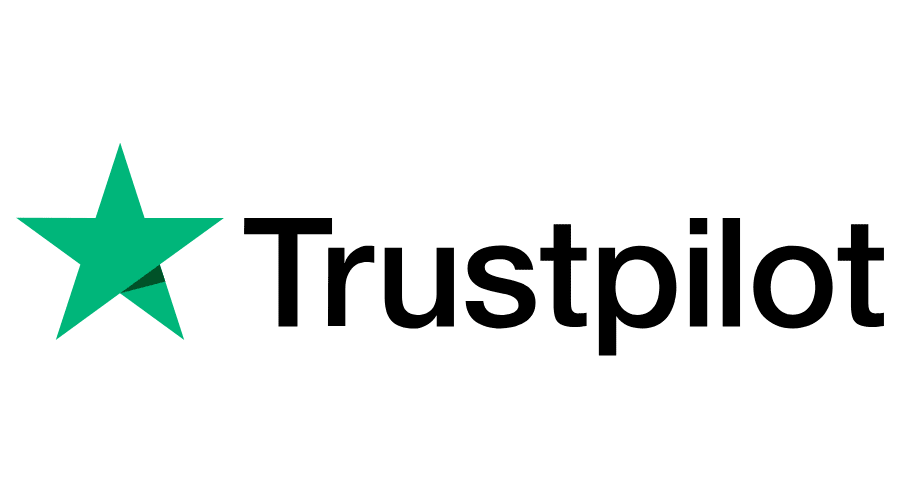 While a free membership guarantees you a listing where you can easily collect reviews, a paid one will offer you analytics and an embedded showcase system too that, like Reviews.co.uk, can also help boost the reviews you get on Google.
A particularly great benefit of Trustpilot is the ability to respond to reviews, whether it's thanking a customer who leaves you some stellar feedback, or replying to someone who may have been a little less favourable. Just like above, by responding to reviews, you can give yourself the best chance to turn customers' frowns upside down.
---
With TrustATrader you can create a comprehensive advert page that gives you full control over your descriptions.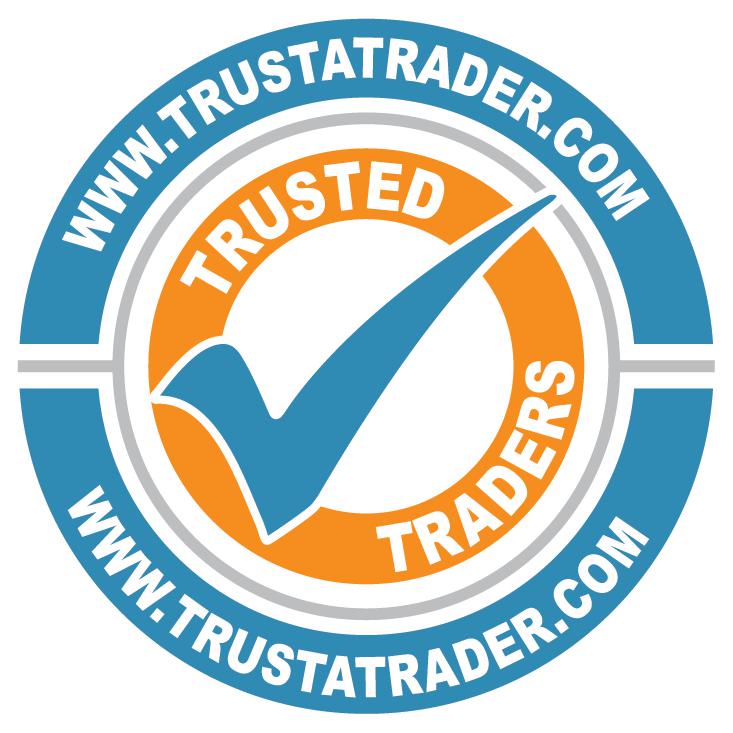 With almost 1,000,000 searches made each month by visitors to their site, there's a lot of potential opportunities to generate new customers whilst advertising your profile. Plenty of businesses consider TrustATrader to be best website for company reviews!
The site also allows you to benefit from a lot of visual cues. For example, you can upload photos as well as videos of the fantastic work you've done for your customers. In allowing more review space than other services, TrustATrader makes it really easy for customers to leave detailed feedback (with yet more pictures, and you can even add photos yourself to match up to what a reviewer says about the job).
There are also nifty behind-the-scenes stats that can give you an idea of how many people are viewing your page and interacting with your profile.
Interestingly, another feature of the site is a "pay this trader" button which can help to streamline some of the ways that customers are able to pay you after completing a job, too. This will likely be less necessary for larger businesses using accounting integrations with plumbing software, but for smaller businesses, it's a useful and secure way to take payment.
---
Once upon a time, the Yellow Pages was quite possibly the world's most famous doorstop, and many of you will likely remember leading through the directory to find a plumber, electrician, gardener, or all sorts of other services to help you out.

Of course, what was once a giant telephone list has long since diversified and now boasts a sleek online directory for the convenience of customers and businesses alike. This could be your best website for company reviews! No longer Yellow Pages, the re-branded "Yell" allows you to list your business for free. Customers will be able to search for and review your company using a clean and simple star system.
Similar to Google, there's space for review pages to contain plenty of detailed information, whether it's a business overview, photos, descriptions of your products and services, opening hours, and even your qualifications and credentials. All in all, it's a great way to advertise and benefit from excellent reviews, with a brand name that people recognise and continue to trust.
Yell also offer assistance with a paid-for digital marketing service that's designed to elevate your advertising efforts, if that's something you're in the market for! You can sign up for a Sponsored Listing, where for less than £10/month, you gain access to a Yell badge, favoured listings, leads, and much more.
---
Everyone knows Amazon, first and foremost, as the delivery giant. However, aside from selling everything under the sun, they also run Amazon Home & Business Services.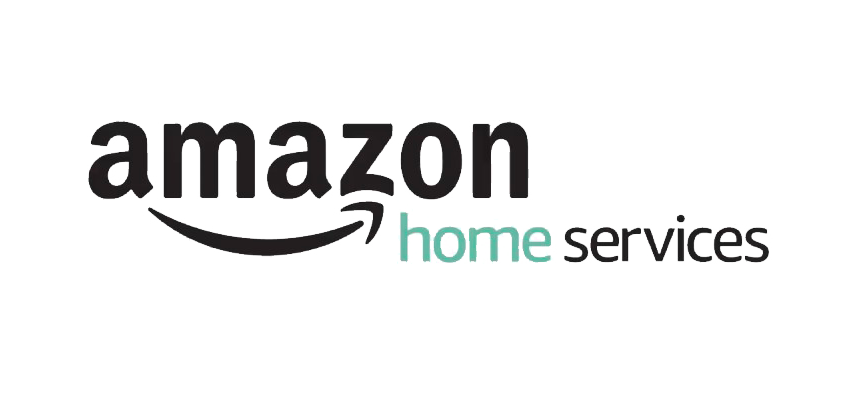 You can apply to list your plumbing and heating business for free.
They offer professional assistance during the on-boarding phase and promise to deliver you leads on a regular basis. After a job is done, the customers receive a review link, much like when they purchase an item from Amazon.
Testimonials will highlight the great work you've done and keep customers coming back, especially when coupled with Amazon's easily recognisable style for the 5-star rating system. Not only that, but with their online clout, these reviews will rank higher in Google searches, so it's a powerful way to ensure your business will be seen.
---
You might not think of Facebook, Twitter, and LinkedIn straightaway, but one of these could be your best website for company reviews. Whether it's building a community to interact with, or looking at ways to get your products and services in front of more customers, these free tools are powerful and invaluable.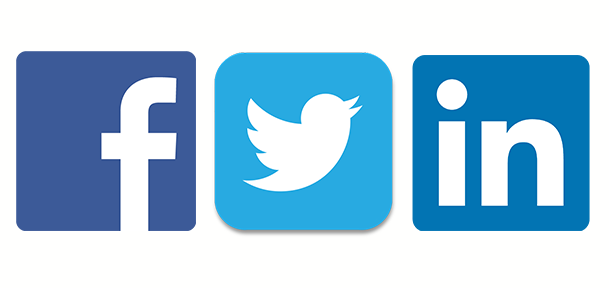 Of course, so much word of mouth travels by means of social media these days, and all the sites we've mentioned above will have access to forms of social platforms that can be used to help promote reviews, content, and feedback to big-up your brand. They're also fantastic ways to interact with customers in real-time (which goes both ways).
With Facebook as the world's largest social media platform, it might appear overwhelming but realistically speaking, there are few people who won't be on some form of social media. Often you'll see people use it as a way to ask for recommendations and suggestions from friends, family, and strangers in the great digital world!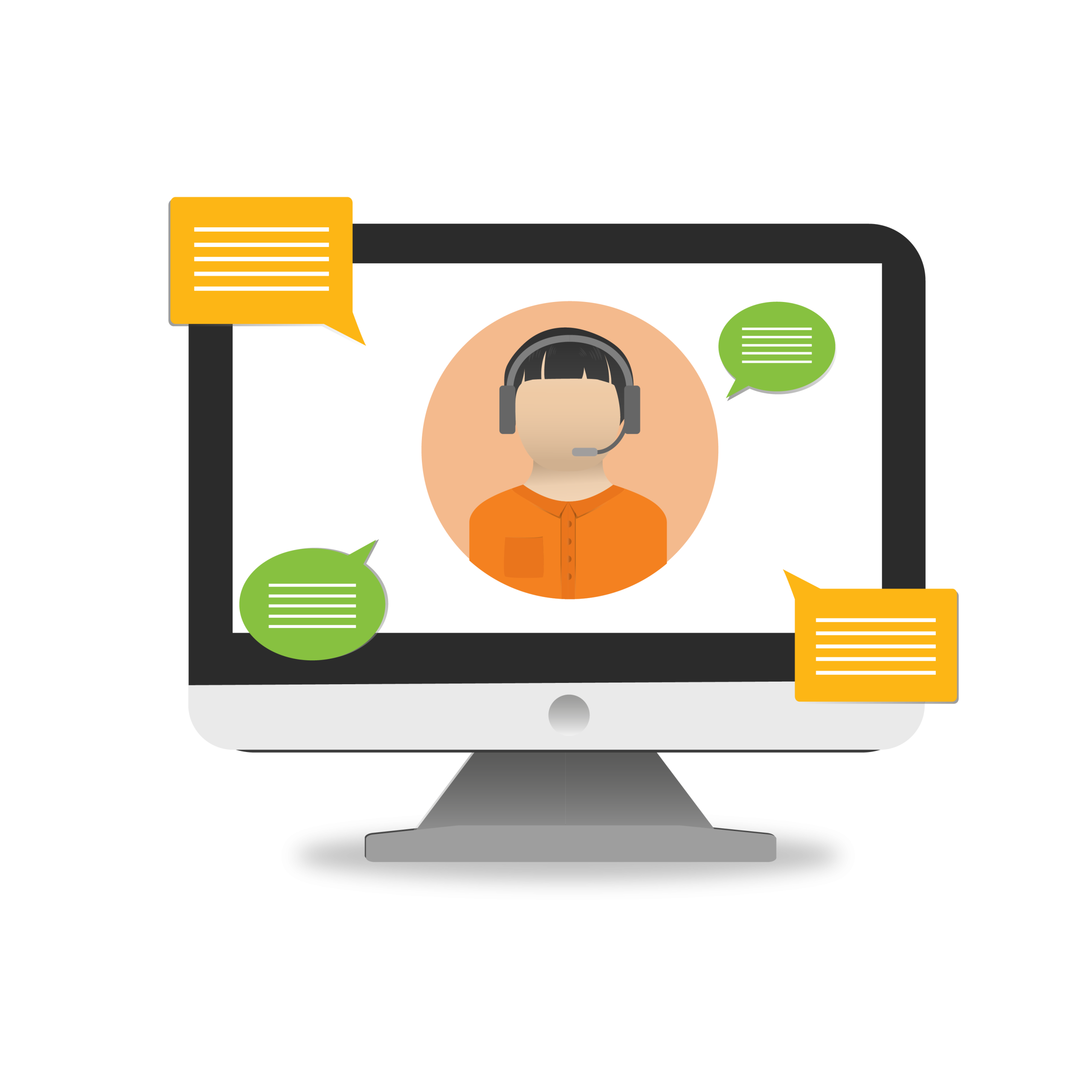 All these platforms have some way for customers to review, comment, like, and share their thoughts about a business (as with Twitter), which makes them effective platforms to be a part of, especially if you want people to see the work you do.
When reviewing your services, customers can add photos and share feedback with their network, which is great. LinkedIn can even help you network and engage with businesses, which could impact commercial work and reviews.
Of course, be aware that these are also personal platforms and it can feel all-too-easy to drop the professional guise when responding to customers. Make sure that you're prompt in answering them if they do reach out, but keep your composure.
It's often easier to invite a customer to contact you directly rather than get into a battle of tweets and comments.
---
13. Your own website
Having reviews on your website is an absolute must! Your own website can be the best website for company reviews!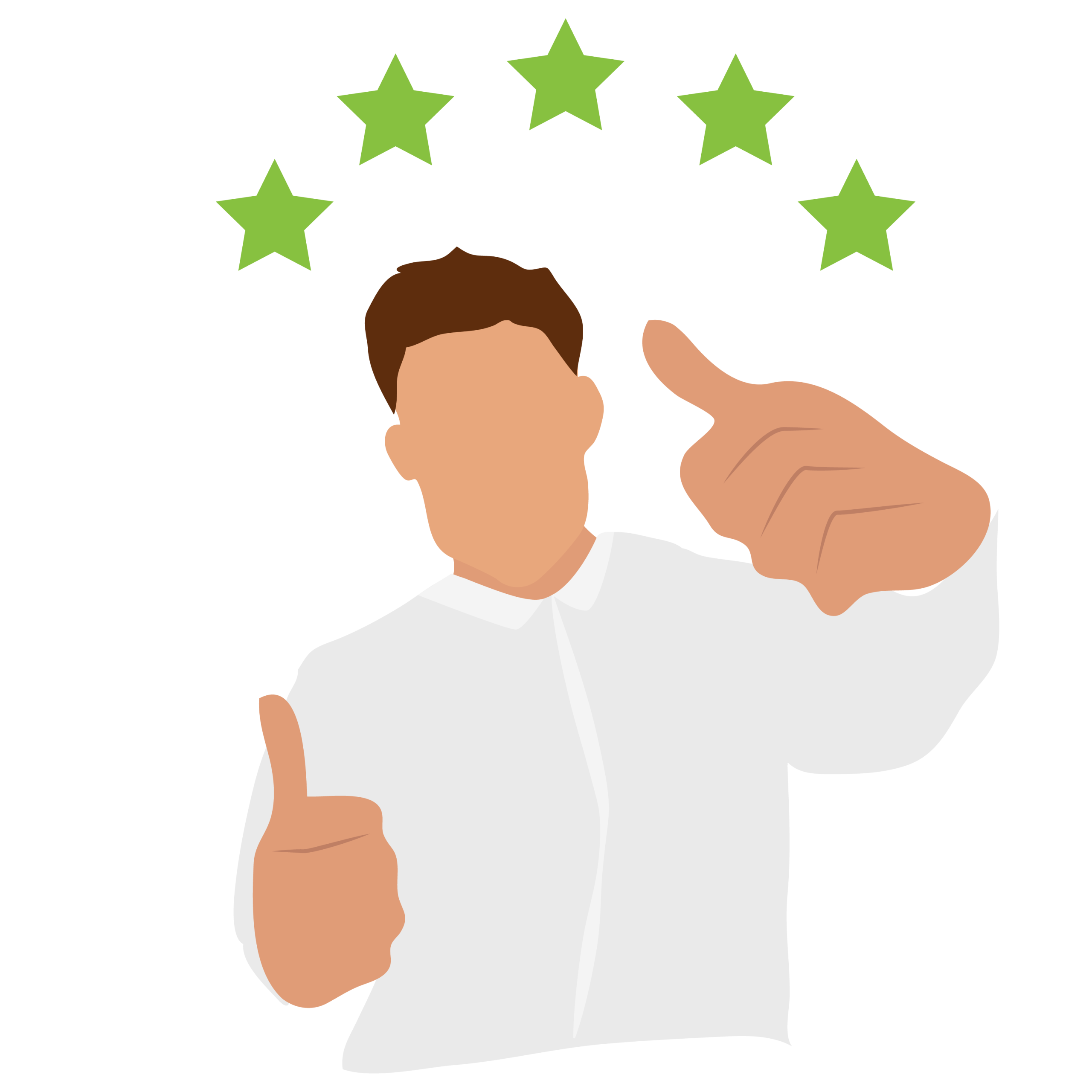 We don't mean you should go putting them up everywhere, across every page, but being able to share what customers have said (on a Client Testimonials page, for instance) will help others who may come across your website. It can be a sure-fire way to win them over.
Of course, a highlight is that you have direct control over what you post to your website. While it's no doubt tempting to cover yourself with 5-star feedback, remember that a balanced set of reviews help paint a realistic picture of your services and lower scored reviews can be an opportunity to demonstrate your resolve to do more.
For example, if a customer gave you advice and you acted on it, point it out!
Here's an example:
"Jessica R. loved the landscaping we did for her garden: 'It was all I wanted and more!' [ft. next to a picture of a smiling customer].

As much as she appreciated our hard work though, Jessica suggested that if she could book online, she would've loved us even more, and you know what… we agree!

Check out our new booking portal below! Thanks for the suggestion, Jessica!"
Reviews (even if they're a little exaggerated) can be a great way to highlight improvements you've made and even lead customers to investigate aspects of your service they might not have thought to explore…
Curious to learn more? You can find out all you need to know about an online booking portal, by clicking here!
---
The Takeaway
The best website for company reviews depends on the type of service business you run. Whether it's plumbing, electrical, gas, heating, security, window cleaning, and more, there'll be sites to suit you. Some may jump right out; others won't.
However, you don't need to appear on every website, but don't be afraid to experiment!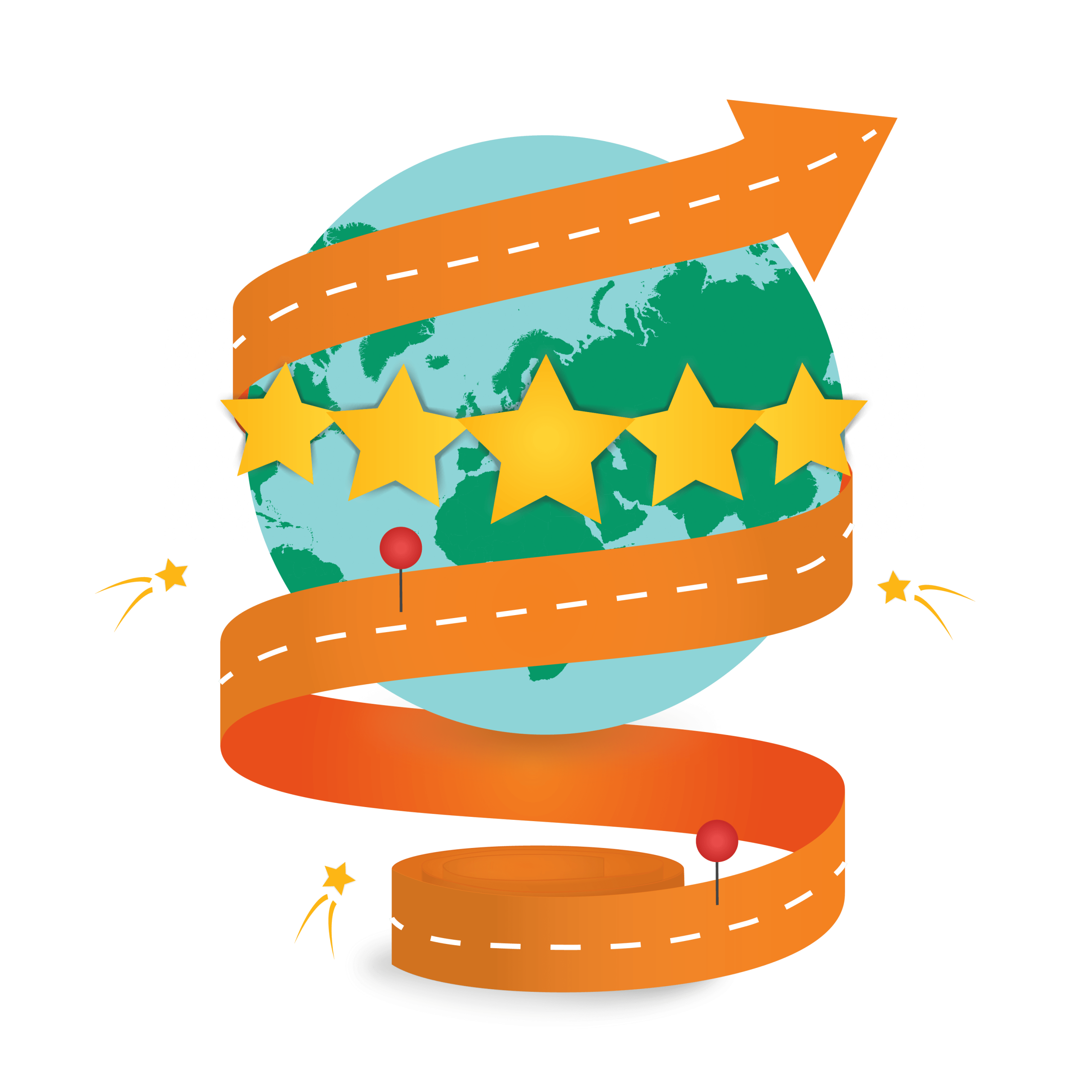 Third-party review websites are numerous (evidently) and they all come with pros and cons. While we've done our best to provide a quick overview, it never hurts to explore yourself and see what review site works as the best fit for your business.
At the end of the day, you should balance the best website for company reviews with who your customers are, and where they're based. This includes new customers too. These will all help influence the effectiveness of your reviews and help you decide where to gather them.
When it comes to getting reviews though, don't wait for customers to come to you, ask them to leave you some feedback and prepare ahead so you can respond to reviews, too, even negative ones!
This is especially effective when you know you did an outstanding job and they were pleased with your service and to help you out, we've got just the thing…