The Top 10 Ways to Improve Customer Service (and Give Sales a Boost)!
February 1, 2022 | Read: 12 minutes
Here's a look at 10 Top Customer Service Tips and how they can increase your sales!
---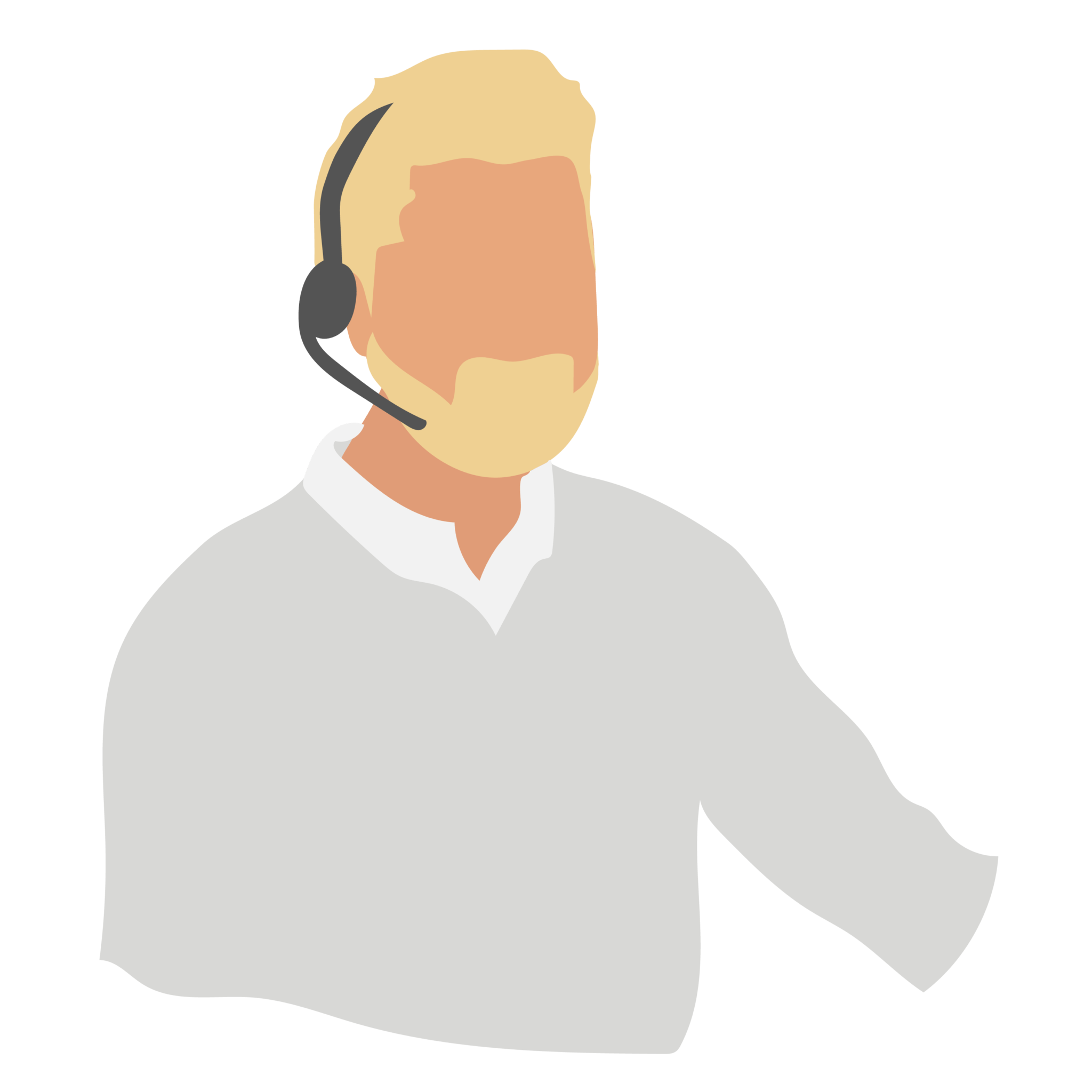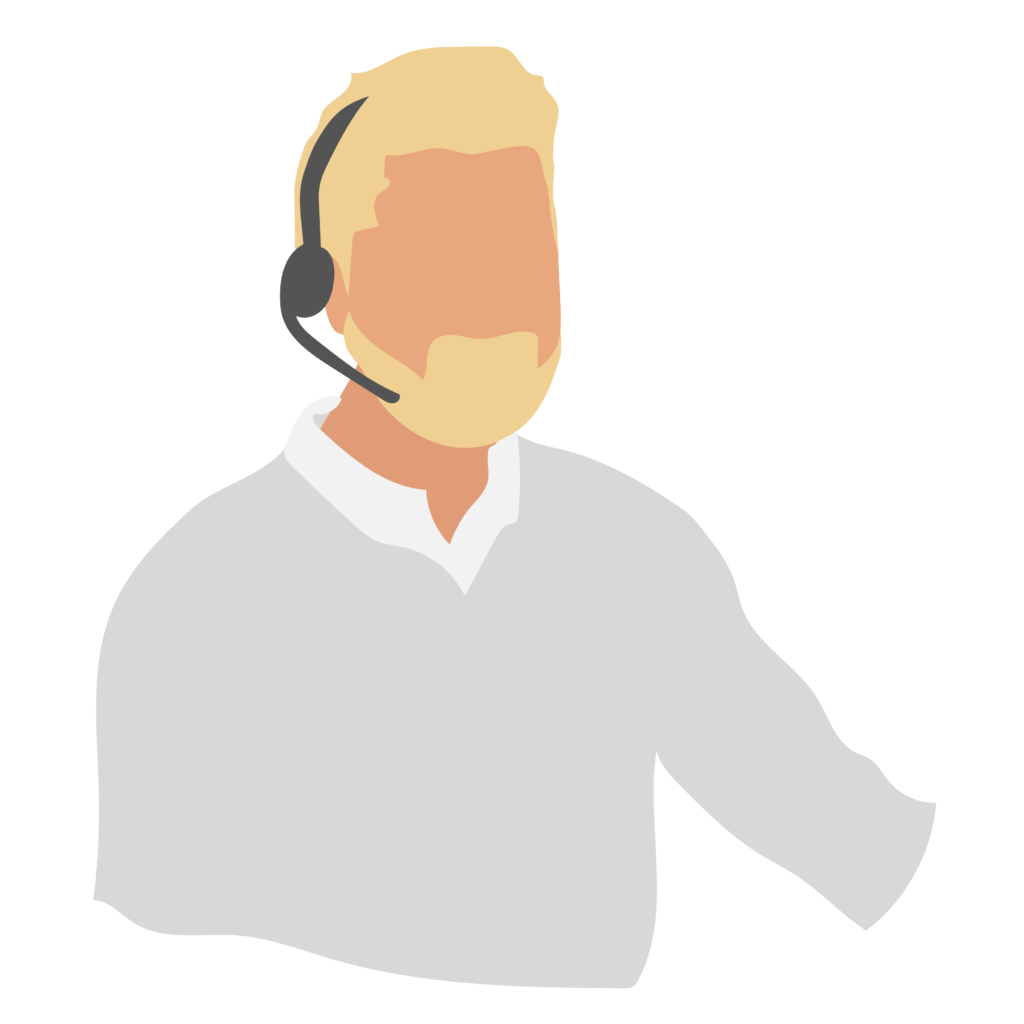 We often hear from field service businesses that want to improve the way they sell. And so often, this boils down to the way they communicate with their customers.
After all, if companies don't engage with a prospect in time, it can mean a lot of lost opportunities.
Understandably, managing customers, meeting their expectations, and keeping on top of customer service tasks can be tricky.
But that's why we decided to create a "Top 10" list of tips to help you out.
With so many businesses kept so busy, it's no wonder that the little things that could make a big impression. Timely communication, accurate information, and personalised responses—these can sometimes fall through the cracks.
With this list of customer service tips, however, no matter if it's an engineer working in the field, your office staff answering phone calls, or even the automated emails you've scheduled, these top 10 tips will show you how good customer service can increase sales!
---
---
10 Ways to Improve Customer Service:
Advice, information, feedback, or even entertainment; they'll all play a big part in how you can improve communications and optimise your customer service.
1. Get everyone on the same page
"Never assume", so the saying goes, it makes an "ass" of "u" and "me", and no one wants to look like a donkey.
You'll have seen it before, though: an engineer rocks up to a job, confident that they're all good to go. But then… the customer isn't home. Or the engineer discovers the tools they have to hand won't fit what the job really needs. Or the parts they have are the wrong size…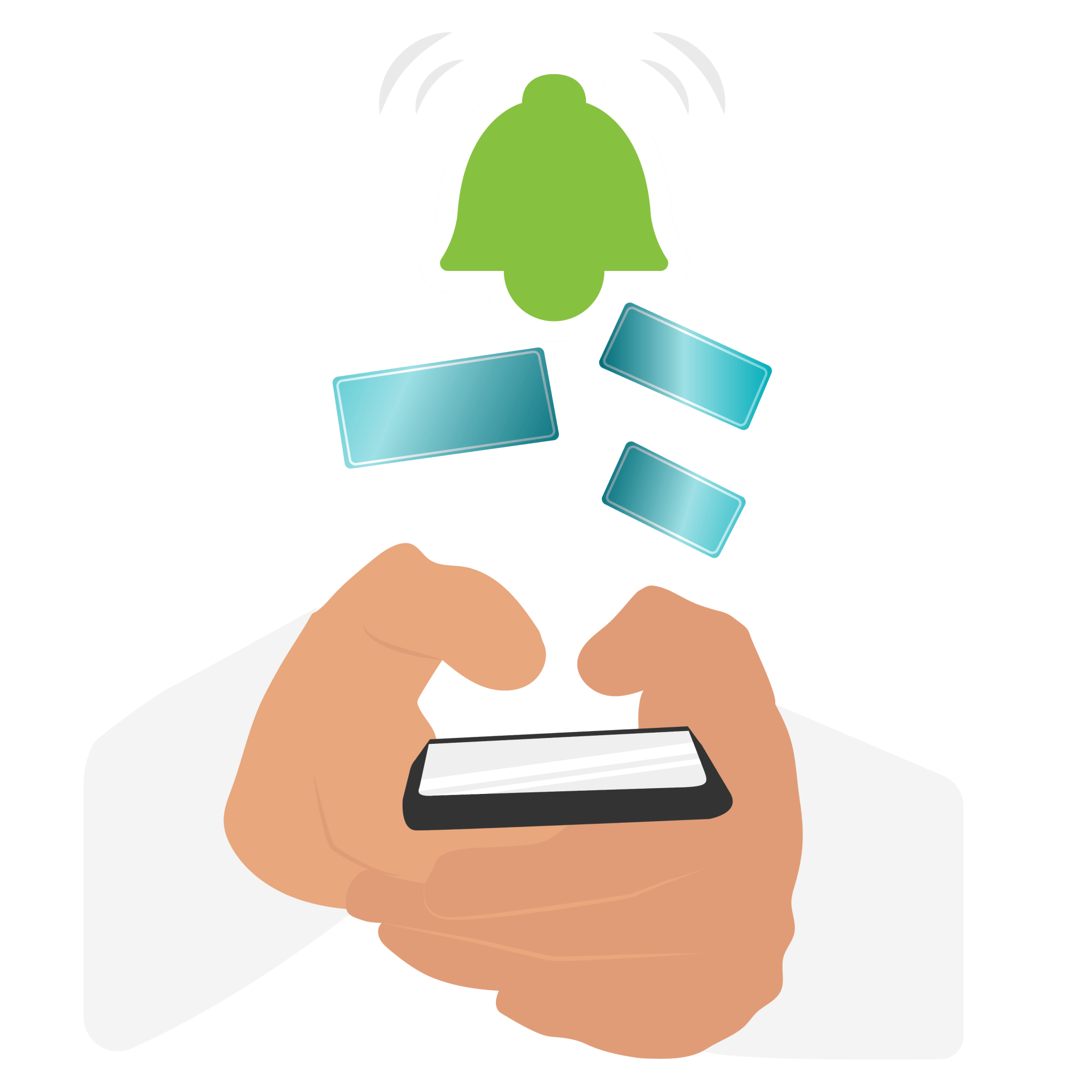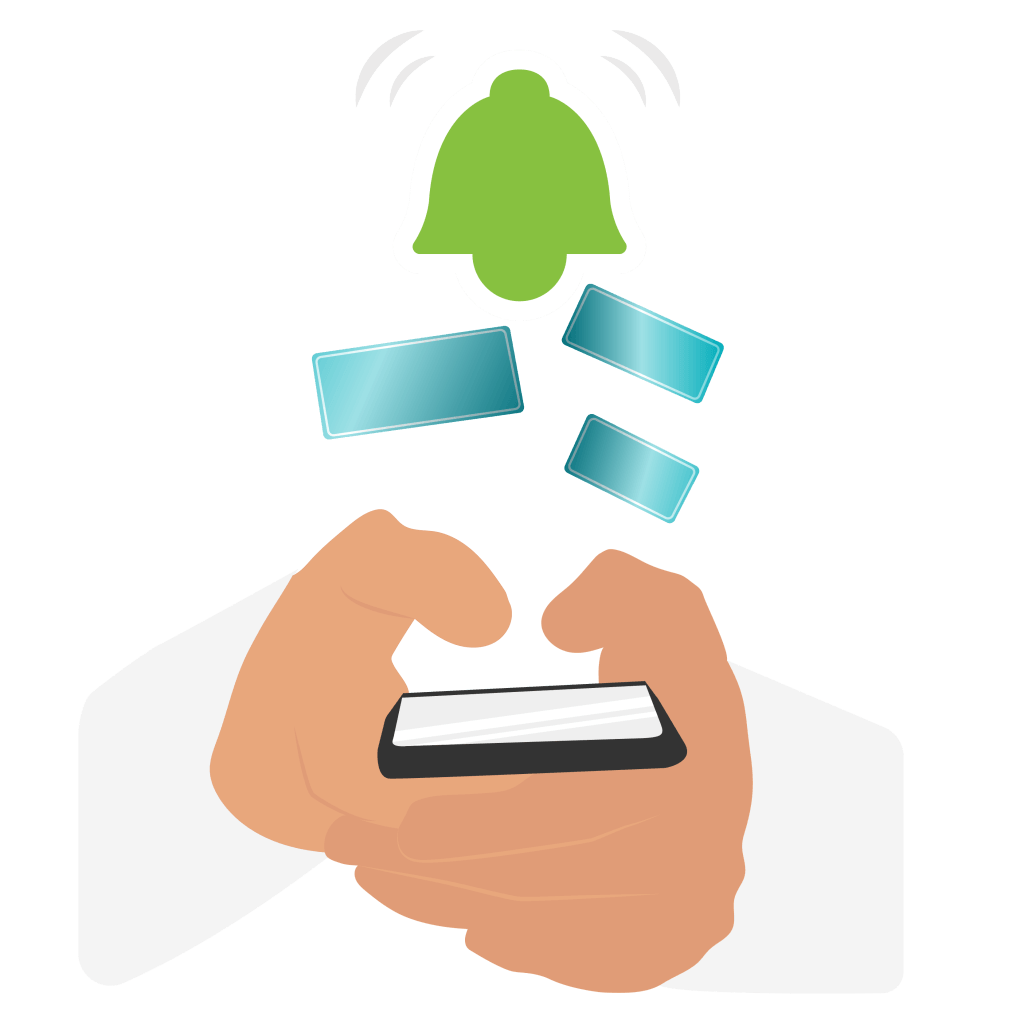 Sure, mistakes and miscommunication will happen from time to time, but in many cases, these mistakes are preventable! Aside from wasting everyone's time, they'll only end up frustrating customers—whose expectations will have been dashed—and your engineers, who may wrongly place blame on the customer or a colleague, and that's not going to make for a winning experience, is it?
That's where something like a simple job confirmation can come in handy.
All it takes is a quick text or email: "Hi, we're just checking to confirm the following details are correct…", then a "Yes" or a "No" from the customer, and boom: everyone's on the same page!
Whether it's an email, a letter, a text, or even a follow-up phone call (or a combination of them), timely communications can help prevent mistakes from occurring.
We all know that circumstances and priorities will change, so even if notes are correctly recorded, it can still help to do your due diligence and ensure job details aren't miscommunicated!
To improve customer service, make use of job confirmations and other helpful emails where you can.
From ensuring your team has confirmed the correct appointment slot to knowing what sort of work is being done, and what equipment they need; a bit of clarity will help jobs go smoothly, consistently.
2. Collect feedback from your customers
One of the single best ways to improve customer service is to collect feedback. Your customers are the ones using your service, after all, so they're the best people to tell you what's great, or what might need improving about their experience!
Whether it's some simple follow-up questions by the on-site engineer, a longer questionnaire that's automatically sent after a job's marked as complete in your job management system, or even a poll shared to social media, there are more than a few ways to collect and then share feedback.
That's the other important part here: share what you discover.
Fortunately, most competent job management software will allow your team to stay connected in real-time, so that when updates are made: whether to a job's notes, with photos, or even video, it's all uploaded to the cloud and shared instantaneously to your team's personal device.
With data that's made readily available, your entire team can deal with any query or task related to that job. And they'll be armed with the information needed to deliver great customer service.
3. Learn from negative experiences feedback
Feedback will reveal the great things about your business, but also the bad. But no matter what's said, it's an opportunity to learn and then make changes to your business where necessary.
If you can demonstrate to your customers that you're taking action based on their feedback, they're more likely to appreciate it.
Whether it's by responding to their comments with a reply thanking them for their input, or by posting their review to social media, show you've taken what they've said to heart.
It's a big part of what will go toward showing you're a company that's engaged with their customers and that you take them seriously. That's only ever a good thing. No one wants to deal with a company that's a complete stone wall. It's impersonal and, at worst, rude.
4. Respond quickly to questions and queries
Dill-dallying on your replies isn't going to make a great impression, especially when money is involved, so don't leave your customers hanging.
Building on the advice above, a quick reply will always lead to better results when communicating with your customers.
You're more likely to capture their attention and prevent them from moving straight on to a competitor.
In a lot of cases, an automated response is still more valuable than waiting too long to try and personally get in touch, or worse: saying nothing at all.
Besides, these days—and especially in light of the pandemic, where even more business turned to online customer service—it's easy to find ways to communicate digitally but still add a personal touch.
Of course, quick, personalised responses aren't just nice to have, they've also become the expectation.
"Customers now expect personalized experiences, 24/7 support, and instant access to the brands they do business with. Why? Because they know what's possible."

Drift
That's true even of smaller businesses: not just big corporations like Amazon, Google, and Apple.
5. Give them genuine advice (and even upsell)
Your customers know you're experts at what you do, it's why they hired you! With that reputation achieved, there comes a great opportunity for you to boost profits. That's how good customer service will help you to win sales, all whilst still helping customers at the same time.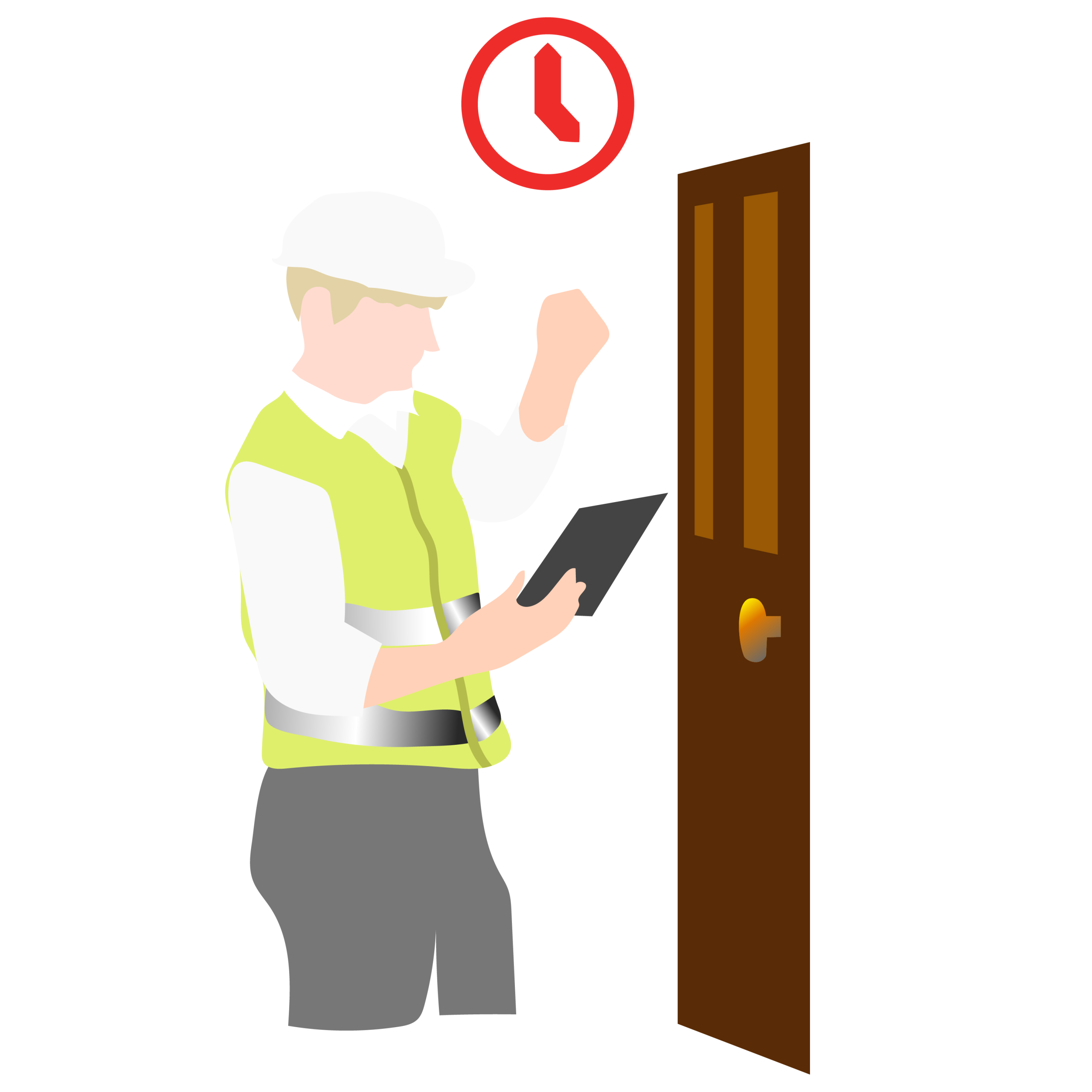 For instance, when talking to customers who're interested in booking a job, or even when collecting feedback after a job, you may find information that helps you to upsell them to a better solution that suits them.
You may even uncover a different need that you can help them fulfil.
Great customer service should be consultative, and by training staff to ask open-ended questions, you can be sure they're not only giving the best service possible, but uncovering opportunities to make more sales, too.
Open questions will help you to discover more about what a customer really wants, needs, or may benefit from. For instance, ask questions like:
What sort of results are you hoping for from this service? Because there are other options to consider…
Based on everything we talked about, do you have any hesitation that our solution isn't right for you?
In some cases, your engineer may realise that the solution a customer needs isn't actually a good fit for them. Or it turns out what the customer is asking for is way more expensive than the solution they actually need.
In this situation, advising a customer to spend less might sound counter-productive. But think long-term. Not only will the customer see that you have their best interests at heart, but they'll value the insight you've given them and be more likely to recommend your professionalism to someone else!
6. Educate and inform your customers
As above, the customer service you provide can also be a great opportunity to educate customers. When customers are confident in their own knowledge, they can be more confident in buying, too.
Whether it's giving them insight into a variety of service plans you have available, or perhaps subscription-based services they can get on board with, that's one way to show good customer service that helps increase sales.
Not only that, but if a customer calls you with a query about how to use or maintain their newly installed product, you can guide them through it, too.
How you educate your customers is another way to engage and attract them, as well as retain customers, too. From videos, infographics, to blog content, having a variety of informative content will help.
7. Drive referrals with incentives and promotions
If generating new business is high on your list of priorities, then incentivising your customers to spread the word will help you achieve that goal.
While it's nice to think that the work you do will be enough to encourage them to do precisely that, "a job well done" is what customers expect from you: so some may need a nudge—and it only takes a gentle one—to get them to leave a review.
Of course, it's even easier if you provide some kind of incentive. It can be a discount off of their next booking with you, or even a free gift (something branded, to help spread the word in other ways!).
Whatever the gift you give is, though, it should also match the reward you hope to receive.
Of course, depending on the situation you're in, you might just want to collect internal reviews to use. If that's the case, it could be worth saying reviews are anonymous, as this can encourage customers to leave more candid feedback.
In other cases, you might also be looking to create more buzz around your business, in which case you can refer customers to leave reviews on specific websites, like Checkatrade or TrustPilot, or anywhere else you've listed your business.
In this situation, you might target customers you know are likely to grant you positive reviews, or contact customers who most recently used your services, but it's up to you to strategise who to contact.
To help you out though, we put together a guide listing review websites you can use to help spread the word about your business!
8. Train staff to use their job management tools
A tool exists to make your life easier, but there are few tools you can pick up instantly and start making an impact with right away.
"Even a hammer requires finesse," that direct quote from my construction-mad dad (yes, he really speaks like that), it's true that even a simple tool needs the practice to make perfect.
It's why training should always take place to help you master a tool.
Many of you will already be using software in some capacity, but considering how much easier it makes the administration side of work, making sure you train your staff to use these tools well will significantly improve the customer service they provide.
9. Work as a team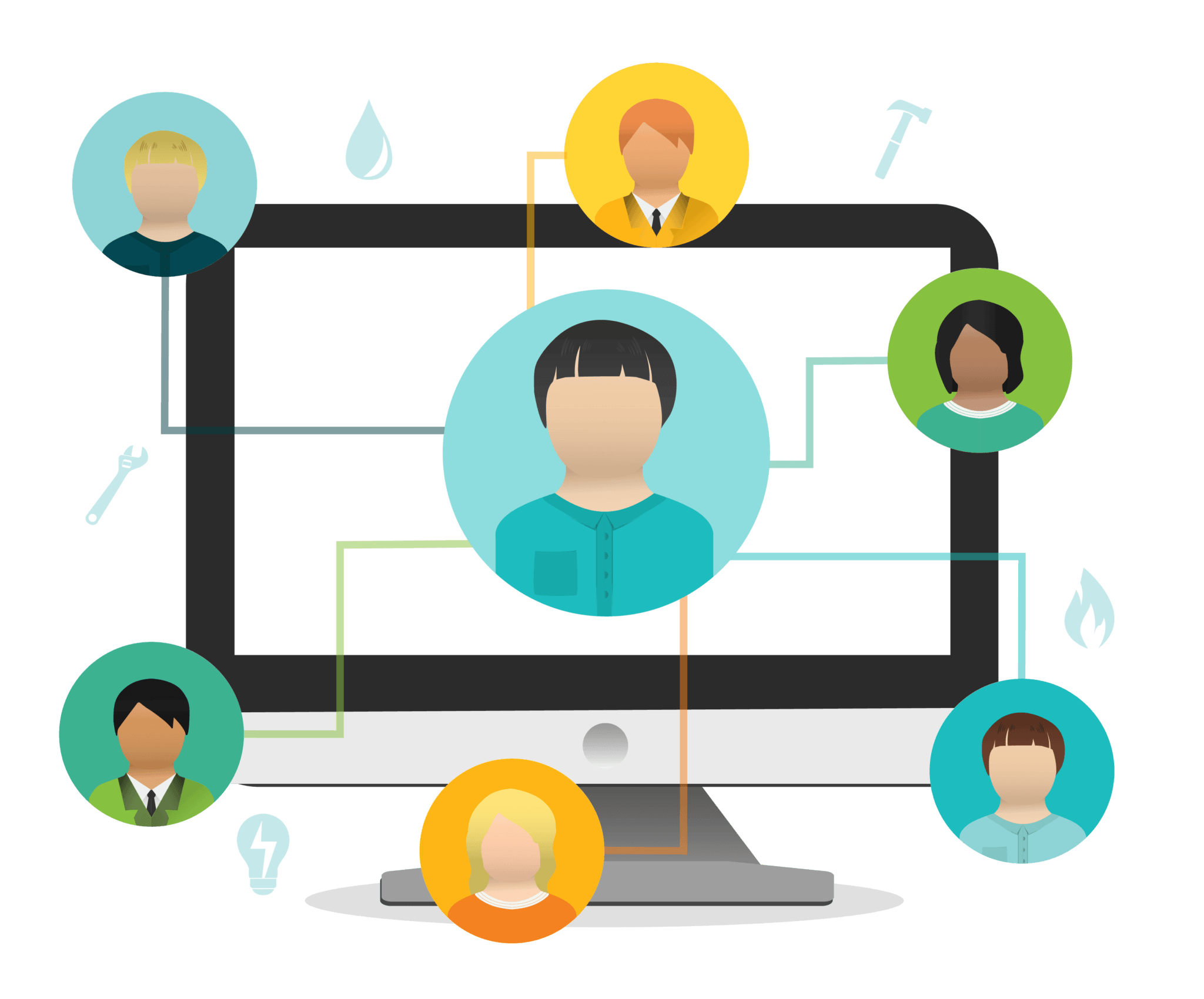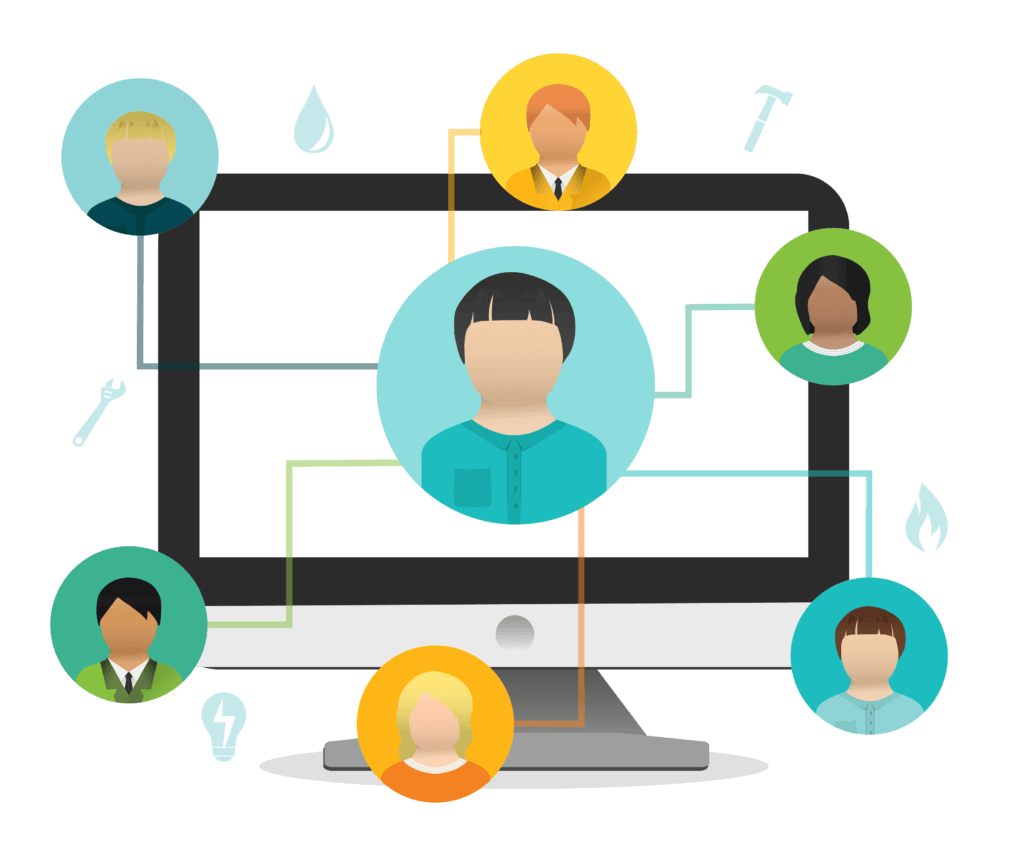 Teamwork makes the dream work! Cliché as it may sound, it's true.
Taking care of the workload you have will be easier if your entire team is working together and playing their part. Your aim should be to create awesome customer journeys through seamless collaboration that helps you deliver seamless customer service.
Starting from the first admin tasks that set up a job, to preparing the engineer to do the job, right through to the follow-up with the customer when all is done, every interaction they have with your services should be smooth.
It's all about creating a cohesive journey, even if they deal with different members of staff.
10. Go above and beyond for your customers
How do you keep your customers happy and do more for them?
While a job that's been completed to perfection might sound like the best way to wow a customer, exceeding customer expectations and delivering great customer service has more to do with the smaller details that surround a job.
This last tip might be cheating a little, but Step 10 is to make sure you follow all the previous steps!
Learn, adapt, apply, then rinse & repeat and you'll see improvements in no time.
---
How can good customer service increase sales?
This list of the top 10 ways to improve customer service will have given you a few ideas about how to better manage customers and take them on the world-class journeys they deserve.
Whether it's a boost for productivity, or elevated employee morale and job satisfaction, there are many ways to see how good customer service can increase sales and bolster your professional image, too.
Of course, that's not all. Creating world-class customer journeys is something we believe should be at the heart of every interaction you take. That's why we've put together The Customer Service Cheat Sheet.
It's your free resource, full of advice, tips, and tools to help you improve customer service.
Explore, below: