Increase Customer Loyalty with these Giveaway and Gift Ideas
March 15, 2023 | Read: 10 minutes
You can increase customer loyalty with existing customers by offering useful benefits and rewards.
These perks can go a long way to keep encouraging customers back, time and time again!
---
But what rewards work best? And how do you choose who to reward, and when?
By using software tools, you can find the answers to these questions and create bespoke, valuable gifts that will get customers excited about your business.
Below, we'll explain how your data can help your team deliver great service, boost customer retention, and even lead to more sales in the future!
Let's explore 10 ways you can increase customer loyalty:
---
---
Why Should I Have a Customer Loyalty Strategy?
First and foremost: because it's a great marketing strategy!
After all, marketing is about getting attention, engaging people, and encouraging them to buy your product or service. That comes through building trust and establishing rapport.
In this way, giveaways and gifts are great opportunities to show customers what you're all about.
Whether it's a gift, a voucher, or even valuable advice, people enjoy the experience of getting something for nothing. These gifts can win them over and, in the grand scheme of things, are a big part of how you can increase customer loyalty for your brand.
This isn't because you're giving away loads of stuff for free, but alongside delivering a great service, you're appealing to their sense of "bagging a bargain" and continuing to give them lots of great reasons to work with you!
These perks and loyalty programmes reinforce the impression that you're their best choice.
---
What Gifts or Giveaways Should I Offer My Customers?
The key is to make sure that what you have on offer will attract the type of customers that you want.
Here are 10 giveaway and gift ideas to attract and reward customers:
Let's take a look at each idea:
1. Give a customer a free additional service.
Getting something for free feels great. Sure, discounts (which we discuss below) are useful as well, but offering an extra service for free instead also has value!
For example, while you're servicing a boiler, you could also offer to perform a quick energy efficiency survey. Gestures like this can help demonstrate that you're happy to go "above and beyond." Acts like this inspire faith in your brand and will impact how to increase customer loyalty to your brand.
2. Listen to your customers and personalise their gifts.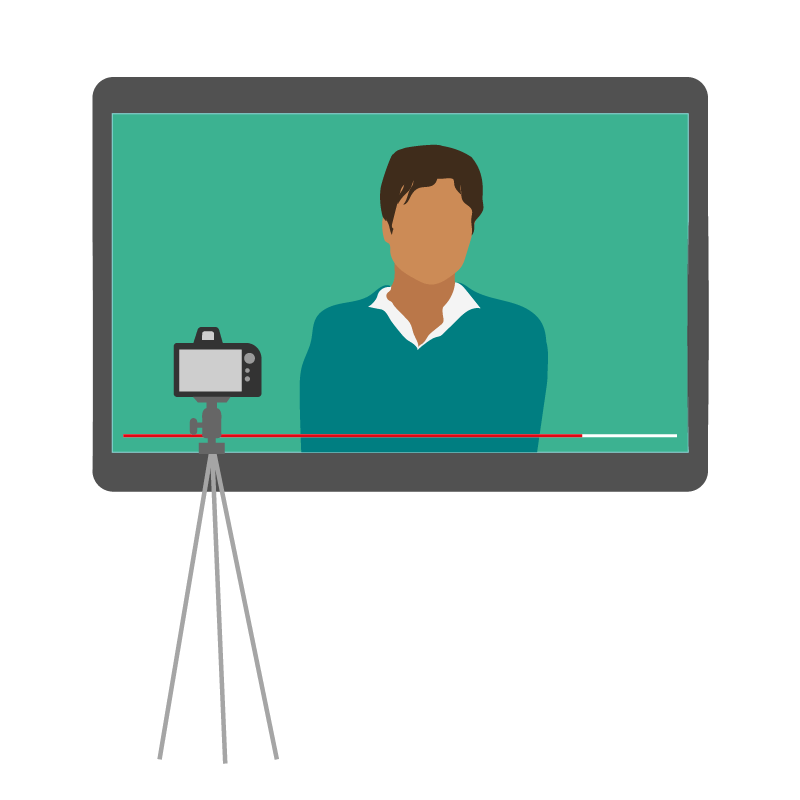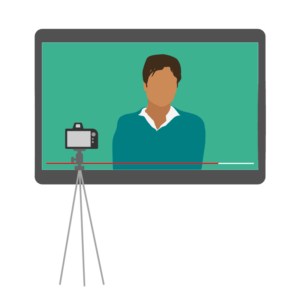 With your rivals also offering giveaways and gifts, it pays to find gift options that really appeal to customers more personally.
Customer loyalty surveys are a great way to find out what customers really want.
Have engineers speak to customers as well. They're your closest point of real-life contact with your customers and so are the best people to find out what they want and enjoy.
Of course, digital interactions being what they are these days, you can also find out information through your website. With chatbot creation platforms you can have conversations with customers and work to understand their likes and dislikes. As a data-collection tool, they can be incredibly helpful.
Other ways to provide personalisation might be to giveaway promotional products that are personalised with a customer's name. It could be your 10,000th job and a fun way to attract attention, or perhaps you've worked with the customer for 10 years: sending them a personalised gift will make them feel valued and add a personal touch.
Wondering if the personalised touch really matters? Well:
82% of consumers feel more positive about a company after reading custom content.

Better yet, 78% perceive a relationship between themselves and a company using custom content.

Forbes
Personalising your approach is more important than ever.
3. Record a thank-you video.
The use of video for inbound marketing is on the rise with the likes of explainer videos becoming increasingly common.
Video marketing is no longer just for big businesses with massive marketing budgets and social media has made it easy to create and share short, snappy videos. Once customers see your thank-you videos, they'll share and spread the word about how great your services are.
Your thank-you video doesn't have to be complicated. People appreciate the simplicity of a short, simple message and a genuine "thank you" isn't something you need to spend time overthinking.
4. Increase customer loyalty with a loyalty programme or VIP club.
There's a good reason so many big retailers run customer loyalty programmes: they're one of the best ways to grow your customer base.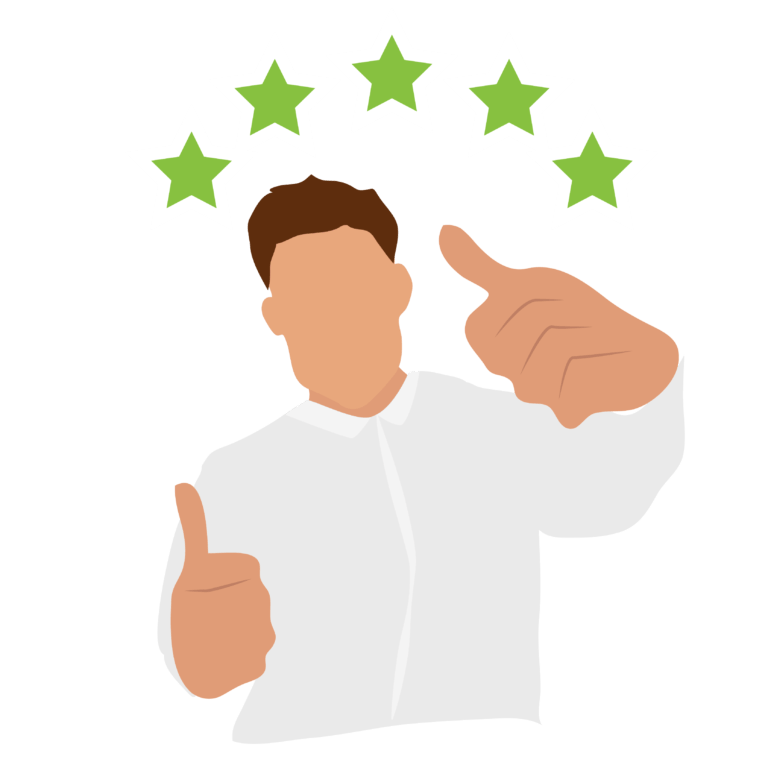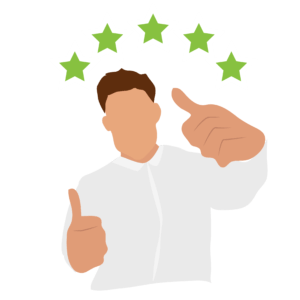 Customer loyalty programmes can also give you access to an increased amount of information and opportunities to learn about their preferences, suggestions, and other data that you would not have had otherwise.
Loyal customers are also far more likely to leave reviews of your business and can be fantastic at attracting new customers, too!
Loyalty programmes don't need to be expensive or complicated to set up. There are a lot of packages out there that will do the job for you; in fact, you can even find how to improve customer loyalty programme apps, specifically for smaller businesses.
For your most loyal customers, creating a VIP programme with long-term relationship rewards makes sense.
5. Turn your loyal customer's experience into a video.
One of the most effective tools that a company can use in their marketing strategy is a testimonial.
If you can turn a great job into a case study that you share online, you not only stand to reward existing customers, but their experience can help you to attract new business, too.
Asking a customer to provide you with their feedback is a great way to make them feel valued; it shows you care about their thoughts and want to engage with them.
For example, this might come after you've made a recent change to how you operate, whether it's about a new booking system you're using or how frequently customers like to be contacted.
If you decide video is the right method for you, then be sure to take a look at DemoDuck. They have a great article for testimonial givers so they can prepare to be on camera.
You might also find the tips above useful for yourself (i.e. recording a thank you to a customer could add a surprisingly powerful personal touch), but if you can send the article to customers who agree to do a video: they may well thank you for it!
6. Send new customers a treat.
There are few people who don't like getting a treat.
And in the world of customer giveaways and gifts, a treat can be a wonderful thing for a customer to experience.
Treats could take many forms: from flowers, to gift cards, to a tool giveaway. They can be timed to either reward great customer behaviour (like leaving reviews, and referrals) or to celebrate significant dates (such as birthdays or anniversaries with the company).
7. Offer loyal customers a gift card.
Gift cards aren't just for local restaurants and cafés. You'll find that even "practical" businesses like petrol stations and grocery stores successfully offer gift cards.
Gift cards are a great option for giveaways even for field service businesses like yours. They offer customers flexibility, meaning they can choose whichever of your services they need most.
8. Reward loyal customers with a discount.
Simple but effective, getting a bargain is a satisfying experience and a popular way to attract customers.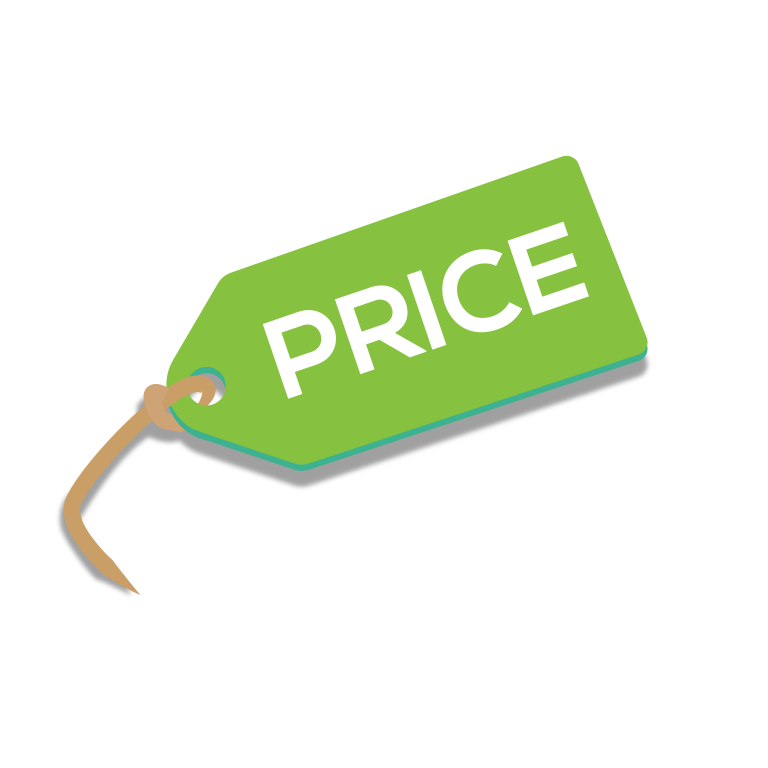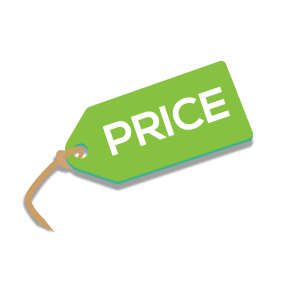 However, undervaluing your services with discounts could lead consumers to question your quality.
Use discounts wisely.
Overuse can lessen their impact and could cost you money in the long run.
In addition, be sure you're setting prices that you know are reasonable, fair, and still turn a profit.
When you find a balance, you can comfortably offer discounts that entice customers, but also keep them coming back when they realise they're on to a winner with a job well done!
9. Teach your customers something new.
Teaching your customers something new helps to build customers confidence in your expertise.
For example, you could explain energy-saving measures that will save them money on bills.
Try offering free content through blog posts or in "how-to" videos that feature on your website.
Resources like these are a great way to intrigue customers and get them invested in your brand.
If you're looking for ideas, we offer dozens of free ebooks, checklists, and templates just like The Customer Communication Toolkit!
---
10. Give away promotional items to increase customer loyalty.
Sending out company-branded goodies to customers is a good way to keep in touch, particularly if you have long gaps between services.
Magnets, coasters, stress balls, and mugs are always popular.
For example, on EverythingBranded you can buy 250 branded ice scrapers for £1.00 each.
This way you can give customers a useful product for minimal personal cost!
Traditionally, field service businesses have been less interested in using giveaways and customer gifts than other businesses. This is good news because if you try them out, you won't have much competition!
Quick fire tips to increase customer loyalty:
Rewarding loyalty is one thing, but here are a few quick tips that can reinforce positive customer relationships:
Ask for and listen to feedback: customers are the best people to learn from, so ask for reviews and feedback so that you can improve your services!
Respond to customers' requests quickly: the longer you wait to reply to a customer, the less valued they'll feel. Odds are, they'll go to a competitor if you're not interacting with them quickly.
Don't forget to personalise responses: creating a rapport with customers isn't difficult, but it is impactful when you make an effort to be kind, professional, and friendly.
Create clear and easy-to-understand proposals: that goes for any communications you send. Be clear and give customers the information they need (especially in a sales proposal) to take action. They'll thank you for making their lives easier.
Be open and honest with your customers: nothing builds loyalty like transparency: if customers trust you and your staff retaining customers comes naturally.
---
Take action to increase customer loyalty!
While it may be a long time between jobs for your customers, particularly if you're committing to regular servicing of assets, it doesn't mean you have to lose touch with them in the meantime.
On the contrary, by using the options we've listed above, and taking steps to ensure that customers are keeping you in mind, it won't take long to reap the rewards!
You can watch your customers' loyalty grow and if you win their trust, you'll win more work. When that's the case, you'll want to make sure your communications are on-point!
Fortunately, we've got just the thing to help you out…