What You Don't Know About Tool Theft—And 10 Tips to Decrease Your Risk
July 17, 2018 - Productivity - 14 minutes
On April 27, 2018, Nick Harris, director of HD Property Services, discovered that thieves had broken into his service van.
Though this happened at the quiet hour of 3:30 am on a private drive, no one heard a thing—because the alarm never went off.
The business lost £20,000 worth of tools that night…
---
If the van was armed with an alarm, why didn't it help thwart the crooks? That's because the crooks cut into the roof of the van and peeled the metal back like a sardine can, jumped in, and helped themselves to the tools…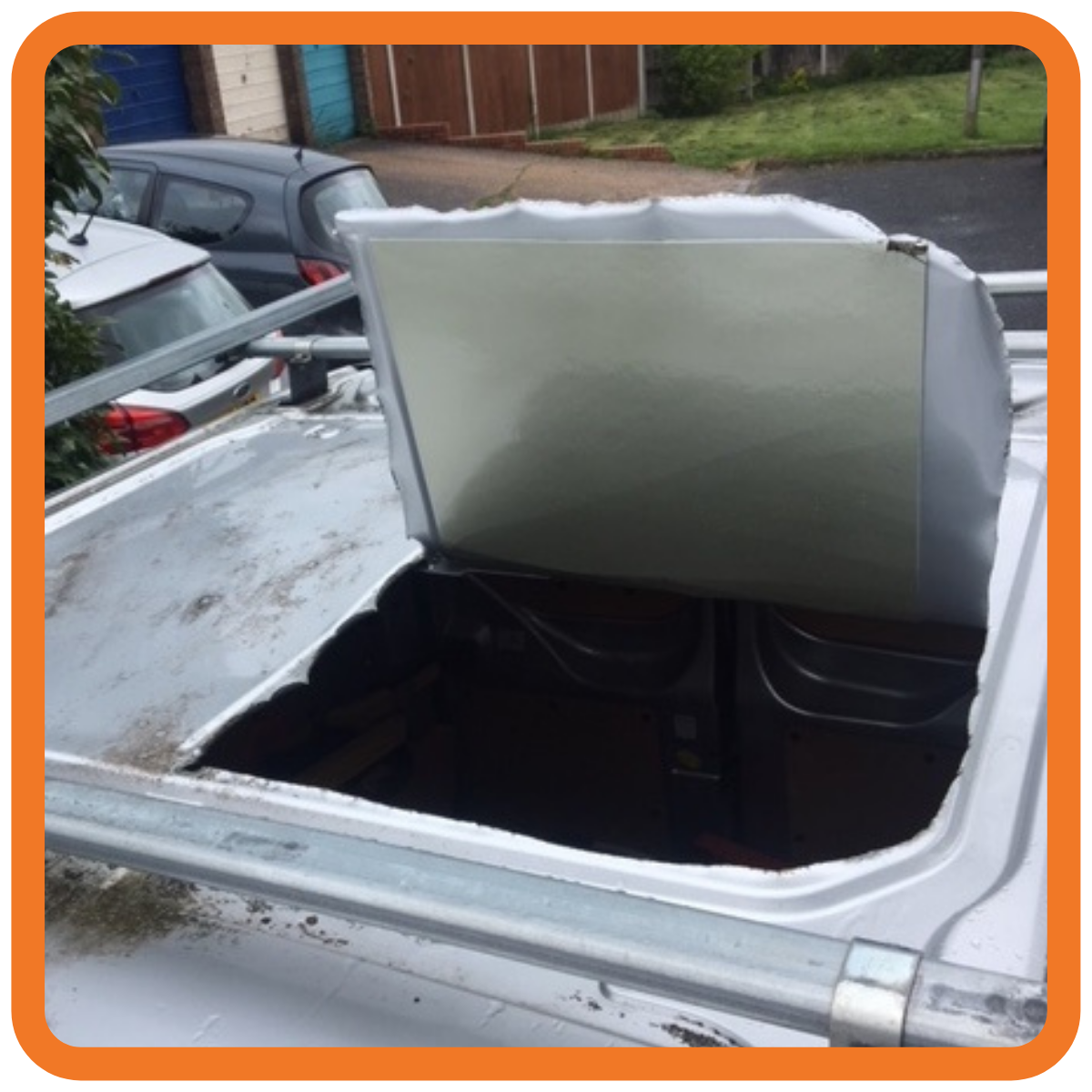 The costs in time and money for HD Property Services go well beyond the £20,000 in lost tools.
"They already did the damage before they even got into the van," Harris says. "The van is now being fixed; it needs a whole new roof. The insurance company will repair it, but it will take three weeks."

Nick Harris
Not only that, but Harris has now invested thousands in new security for the van, from a 3mm steel cage to an internal alarm with motion sensors.
---
1. Tool thieves steal tradespeople's livelihoods
Stolen equipment cost UK tradespeople over £94 million in 2016, reports Business Advice. Author Simon Caldwell writes:
"The average insurance claim for stolen tools added up to around £1,200—over a week's work for the typical day rate of £210 for a tradesperson."

Simon Caldwell
Not only that, but insurers Simply Business say that the average tool theft claim rose 15% from 2016 to 2017.
Tool theft can run a tradesperson right out of business.
"The theft of tools is debilitating to a trade; without their tools they are unable to make money to support their families," says Liz Gribbin of Builders' Talk Group Ltd . "Many tradespeople are self employed, and they don't have the luxury of a lot of savings or a guaranteed wage every month, so to lose their tools—as well as suffering damage to their vans—can be crippling for them."

Liz Gribbin
i. Little support for tradespeople
Gribbin adds that there's no financial support for these tradespeople from the social system, and insurance companies often take months to pay out and might offer a fraction of what the tools are worth—if they payout at all.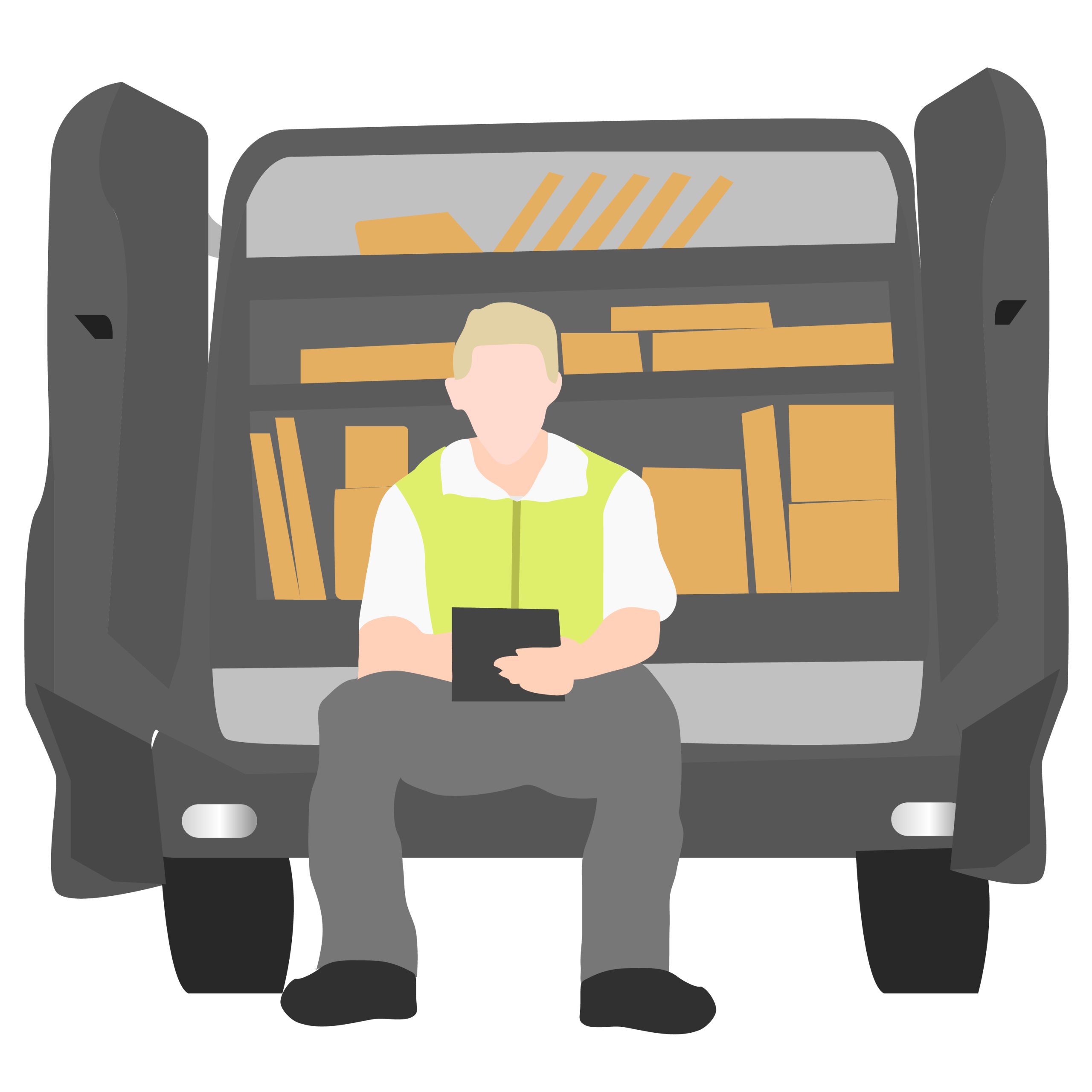 Victims complain that the local police don't follow up on their theft reports, and that burglars who are caught suffer ridiculously light punishments such as community service or a fine.
Worse, how to stop tool theft isn't top-of-mind for vehicle manufacturers since according to Mark Cropley, director of the van racking company Whitebox, in Europe the problem is only happening in the UK and Italy; for big vehicle manufacturers, these are only a tiny part of their total market.
Add to that the fact that vehicles are being made with thinner metal for fuel efficiency—which has the side effect of making it easier for people to bend open doors and cut into roofs—and you can see why tradespeople are in a tough place.
ii. How to stop tool theft: A plumber's experience
Andrew Marsden, director of plumbing and heating company AJ Marsden Ltd, has experienced this lack of support from vehicle manufacturers and dealerships.
He brought up concerns about his van's security to the manufacturer, who replied that because the vehicles were Thatcham-approved, they were in the clear.
"We have found out that security issues that are found later down the line are not part of the warranty, and manufacturers generally will not recall vehicles to have the faults corrected," he says.

Andrew Marsden
This was cold comfort to Marsden when thieves later made away with £3,500 worth of tools from his van.
---
2. Tradespeople are fighting back
Tradespeople are fed up and looking for new ways for how to stop tool theft, and they're using creative means to bring public awareness to the problem. How? Let's take a look:
i. They're signing up for stronger laws
Petitions are circulating to call for stronger punishments for tool thieves.
For example, Lee Watts of Koncept Interiors Ltd garnered close to 30,000 signatures for his Tool Crime. Deserves Time petition.
"Our Government must look strongly into the growing problem of tool theft from vans and must impose much tougher penalties on those convicted of these crimes," he writes. "Not only that but I will also be looking for our Government to put stricter guidelines and laws in place for selling second-hand tools."

Lee Watts
ii. They're trading tips online
On the Tradesmen Against Thieves Facebook group, members share videos of thefts they caught on CCTV, offer tips for keeping tools secure, put out the word about stolen vehicles and tools, and more.
The Builders Talk Group, which has about 170,000 members across different trades, offers a Van Security Talk Group with 'the latest news, information and innovations in how to protect what you have worked so hard for'.
"We set up the Van Security Talk Group in October 2015, as the problem was growing to a point where it was popping up on our groups regularly," says Gribbin. "The idea of the group was to create a central place to share information about what was happening, new methods the thieves were using, and also how people were protecting their vans."

Liz Gribbin
iii. They're getting social about tool theft
Tag the @VansAttack Twitter profile in any post about how to stop tool theft and the owner will retweet it to their 7,500 followers. In the VansAttack Twitter feed, you'll find photos, statistics on the problem, advice on the best security measures, and tips for safeguarding tools.
Many tradespeople are also posting videos on YouTube and other social media platforms to warn others about security issues in their service vehicles.
For example, the video below 'Citroen Dispatch Van Security Issue', shows how someone can break into a van in 20 seconds with one simple tool, and it has gotten over 66,000 views (updated from 22,000 at the original time of this writing).
Break-ins aren't the only subject of the videos going around: This video by popular tweeter PB Plumber urging viewers to sign Lee Watts' petition, for example, has been retweeted 273 times.
---
---
iv. They're rallying for change
In March of 2018, more than 150 service vans travelled in convoy from near Ivybridge, Devon, into Plymouth city centre to protest the steep increase in tool thefts in the area. As a result, a Home Office spokesperson promised an increase in police funding in 2019, with part of the funding going to 'local priorities'.
Updated July 2021: Field service professionals banded together and asked the government what more can be done. Thousands signed the petition on van theft in the hope of improving how to stop tool theft and you can read the government's full response, here.
3. Here's how to decrease your risk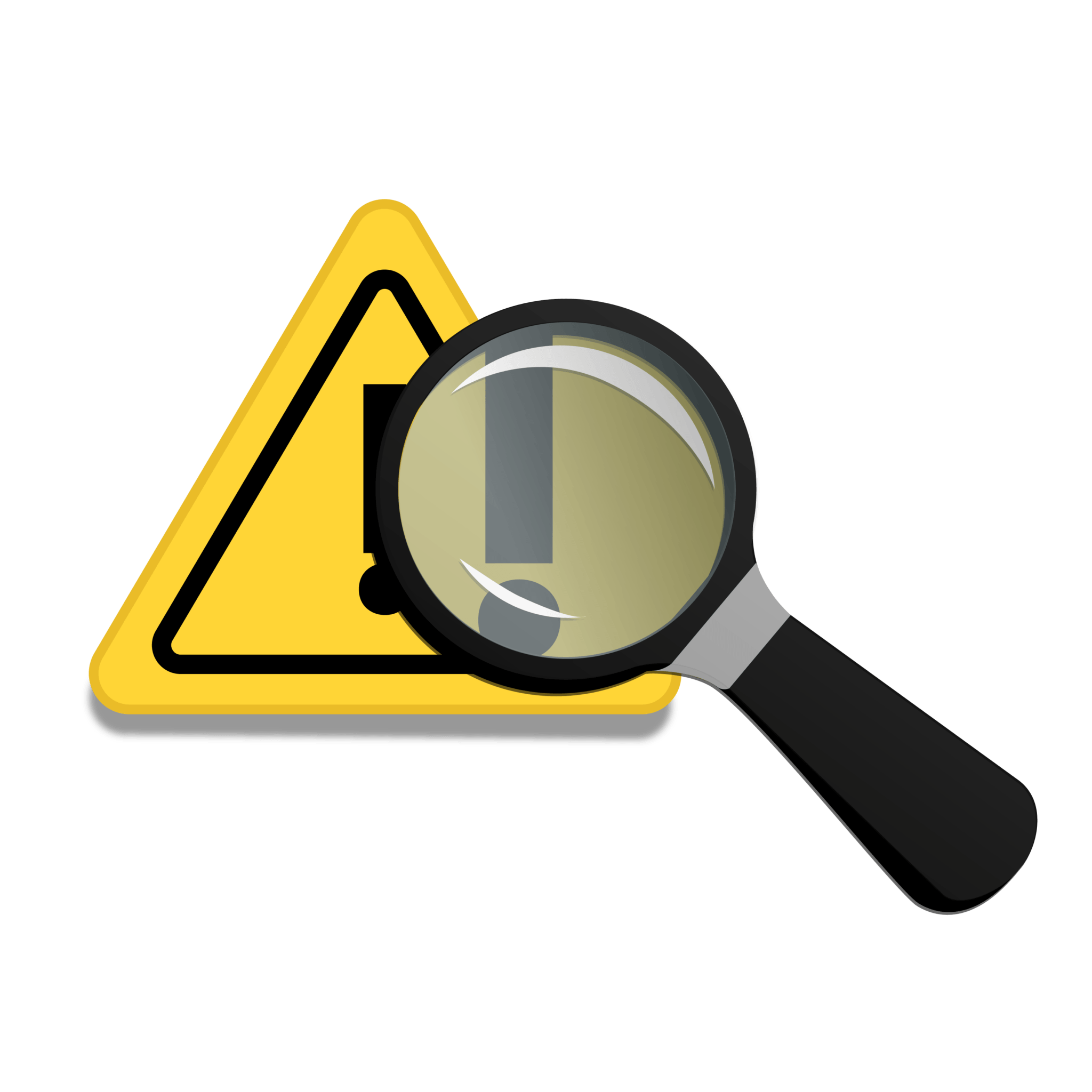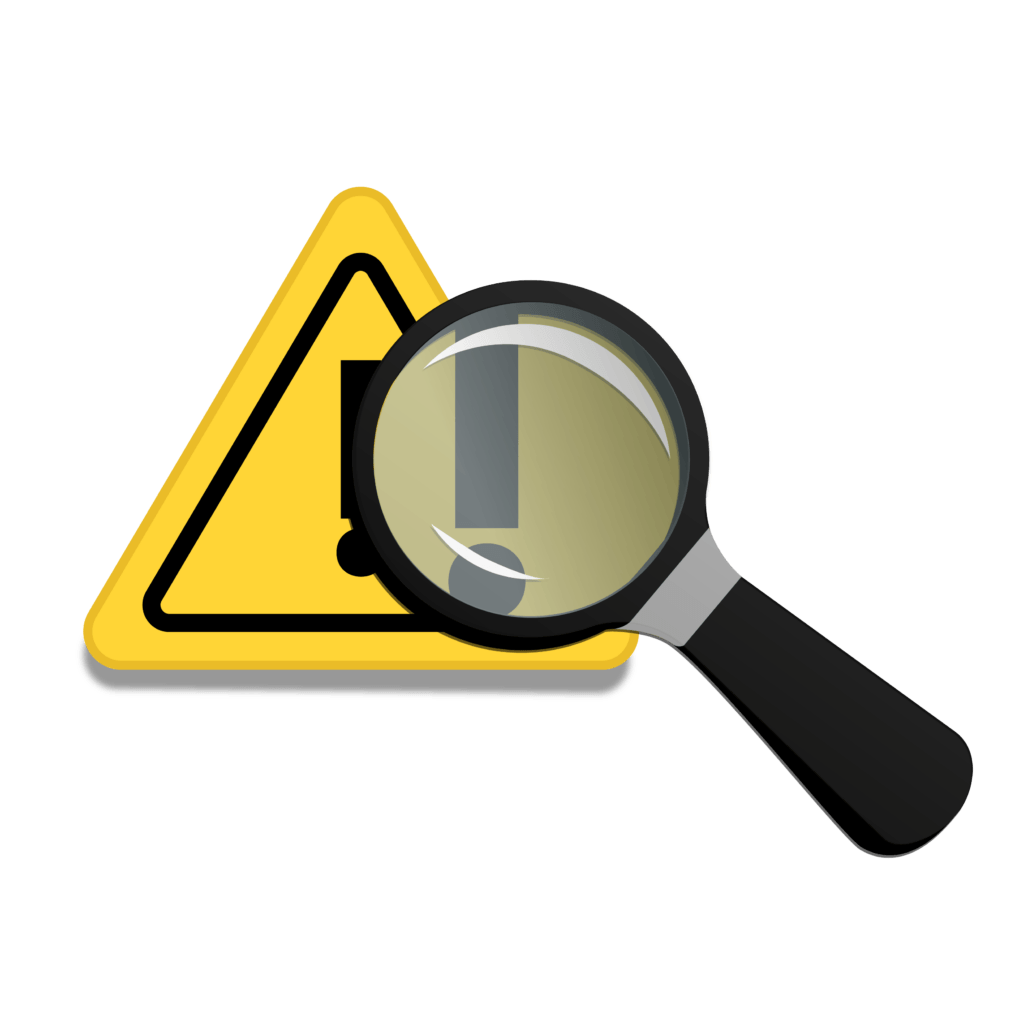 The field service industry is working hard to find new ways of how to stop tool theft, but it's up to you to safeguard your own tools.
Despite what you may have read in the media and from security businesses, there's no security measure that will stop a truly determined thief. You won't find that one magic lock, alarm, or cage that will solve all your problems.
"There are many methods for protecting tools, like van safes, additional deadlocks/slam locks, secondary alarms, internal additional locks, vibration sensors—it's a fairly comprehensive list," says Gribbin.

"But it would seem that most can be breached one way or another. Our own van was opened with a tibbe key.

We then had deadlocks fitted and thieves peeled the door down, which was costly to repair.

Some people are choosing to empty their vans every night and leave them unlocked, but the risk there is that the thieves will break into the house."

Liz Gribbin
If you can't prevent thieves from breaking into your van, the next best thing is to dissuade them from trying; or at least slow them down.
---
Hendy Car & Van Story has also compiled some excellent research that might help you be better prepared.
---
Here's what the experts recommend when it comes to practical steps for how to stop tool theft:
i. Know the hot times
While you should always keep your van as secure as possible, it's good to be aware of when your van's most likely to be targeted.
Tool theft tends to peak in the months leading up to Christmas, reports The Sun, because so many homeowners are getting work done on their houses before the hordes of holiday guests descend on their homes.
Service vans packed with expensive equipment are everywhere, ripe for the picking—and the shorter daylight hours give thieves more time to do their dirty work under cover of darkness.
The insurers Simply Business also report that most break-ins occur on Mondays, and say that the month of July is when thieves are most active.
ii. Make your security visible
Many plumbers, electricians, HVAC engineers, and other field service businesses see security as a double-edged sword.
"If you put on a big lock, you're telling thieves that there's something of value in there, which makes your van more of a target," says Harris, "You don't know which way to go."

Nick Harris
Our experts suggest that while no locks are 100% unbreakable, you should have them anyway—and the bigger and more visible, the better.
While burglars are looking for expensive tools, they also put a priority on vans that look like easy targets.
They need to get in and out fast.
"It's not a great way to think about it, but if someone's van is going to be robbed, if the thieves see your locks they'll go to someone else's," says Jos Banham, Digital Marketing Co-ordinator at Vehicle Accessories Limited.

Jos Banham
Extra locks, especially if they're big, hefty-looking locks on the outside of the doors, can cause potential thieves to have second thoughts about breaking into your van.
If you've spent the time and money to install those locks, who knows what other security measures you may have taken?
The fact is, you can't count on thieves passing your van by just because you have no visible security.
If it takes only a few seconds to pop open your door and see what's inside, why not try?
iii. Get the right kinds of signs
Tradespeople have the same issue with van signage that they do with tools: If you brand your service van, thieves will know exactly what's in there; for example, they know what kind of haul they're likely to get from a plumbing van versus an HVAC van. But if you don't brand your van, you miss out on the opportunity to promote your business to passers-by.
If you're not looking for new customers—for example, if you're a subcontractor for different companies and don't work under your own name—you may not need van signage. But if you do need to bring in new customers, don't let the fear of tool theft keep you from attracting jobs through smart branding.
Just be sure to take precautions:
"If you're going to advertise what's in your van, make sure your van is secure," recommends Banham. "You're spending thousands on a van and more on tools, so you should also spend a few hundred on locks to protect it all."

Jos Banham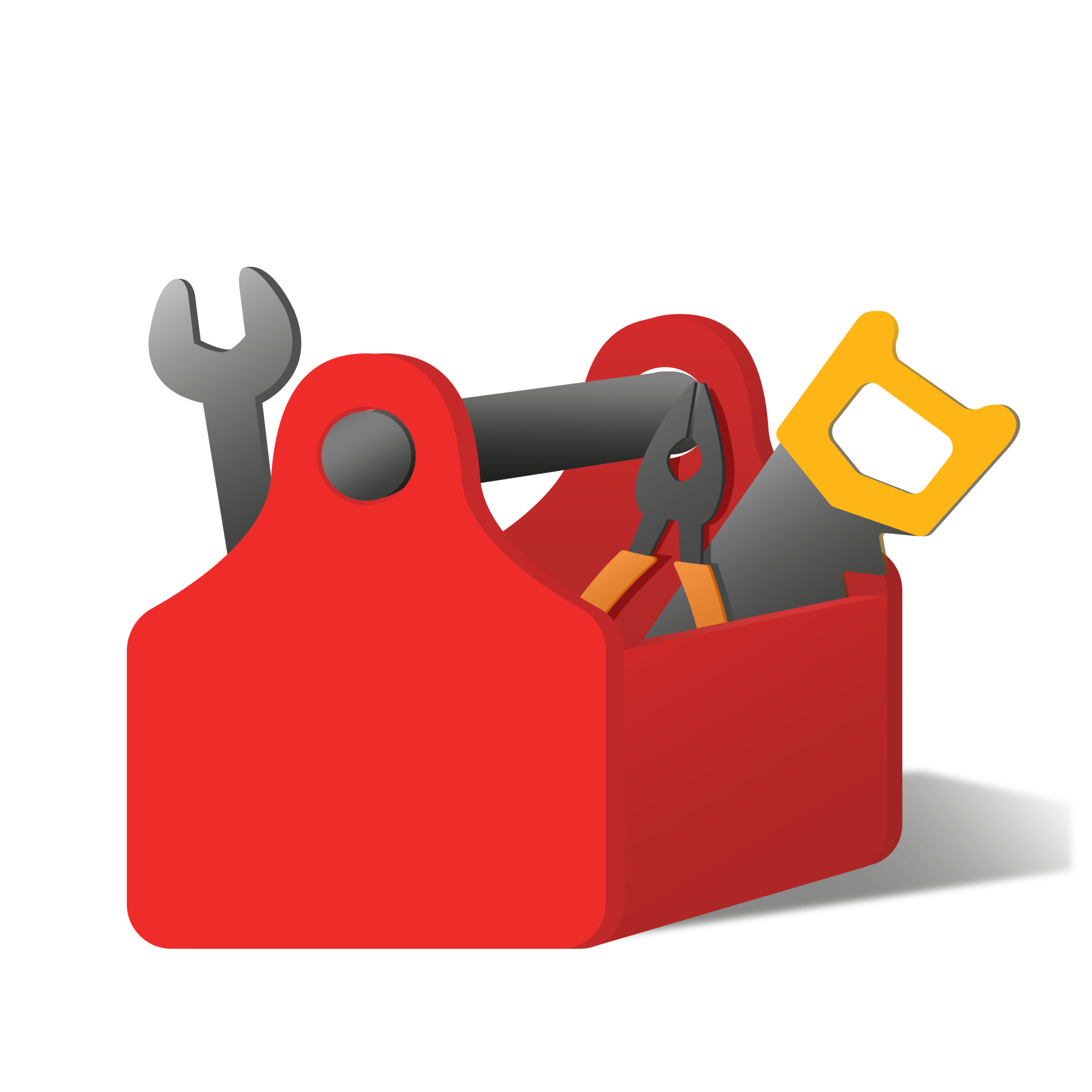 Then there are those signs that declare: No tools in van overnight! which some tradespeople hope will keep thieves at bay and eliminate the need for pricey security measures.
This can be a bad idea: if you only rely on a "no tools" sign as your sole means of security, it takes thieves just a few minutes to call your bluff by popping open the door to see if that's really the case.
And speaking of not leaving tools in vans…
iv. Remove the tools from your van—if you can
"Take the tools out of your van is the recommended approach, but at the end of the day, if you're a working tradesman, you don't want to lug tools in and out of the house every night," says Banham. "It's not practical for most people."

Jos Banham
v. Get physical
The more high tech your security, the easier it is to break into. Keyless lock codes can easily be hacked, for example, and thieves can use wireless transmitters to intercept and copy the signal from your keyless fob—no physical labour required!
Physical barriers to theft are both more visible and harder to get past. Even better, combine various security measures to make thieves' lives difficult, such as different types of locks and an alarm.
According to an article in The Telegraph on security tips for commercial vehicle drivers you want to:
"Make it as tricky, noisy, and time-consuming as possible for would-be thieves to ransack vans." 
Often, it's the simple things that are most effective; after all, the last thing a thief will want to do is draw attention to themselves.
vi. Mark your tools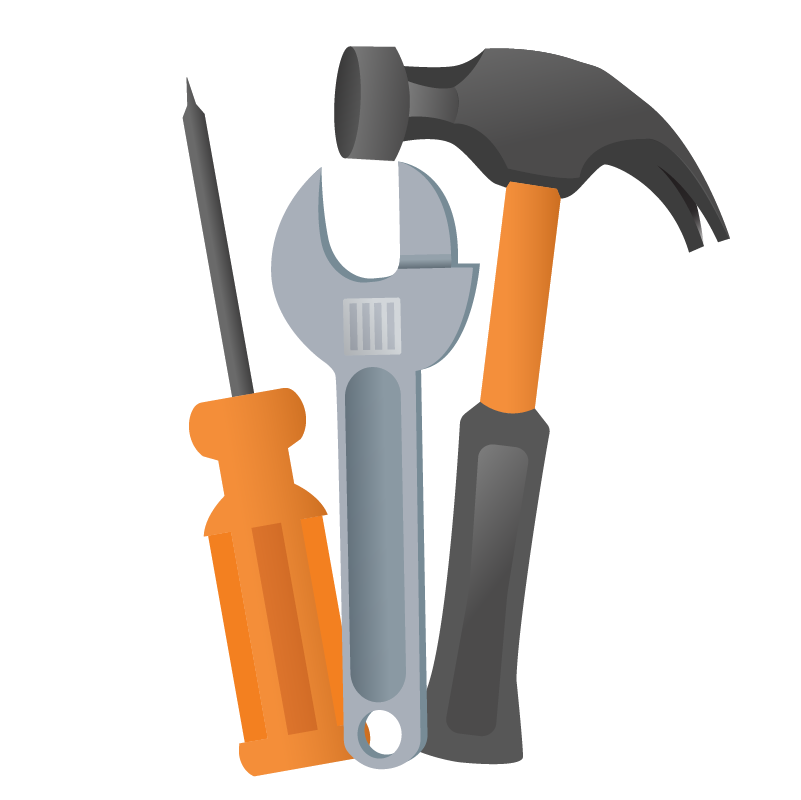 While this tactic may not keep thieves from making off with your tools, it can help in the recovery of the lost items. Vehicle Accessories offers a helpful article on various preventative methods, including marking your tools, from painting them hot pink to engraving them with a code.
Big tip: Be sure to mark your tools in a visible place, but also somewhere hard to find. That way, even if the thief sands down your engraving or peels off your electrical tape, you can still prove the tools are yours if they're recovered by the police.
vii. Lock up your most valuable tools
"If you have something of high value, have lockable storage in the van," recommends Mark Cropley. "For example, your £2,000 gas analyser should be locked away in a case inside the van."

Mark Cropley
Again, it's all about slowing thieves down and making your van a more difficult target than the one down the street.
viii. Talk to the experts
Should you use wrap locks, slam locks, or a tool safe?
What about a motion sensor alarm that alerts your smartphone to break-ins?
And what if you live in an area with a low crime rate? Are all these precautions worth the expense?
The sales staff at companies that sell van security products should be able to answer your questions and help you decide on the best course of action for your business, your budget, and your location.
If they're not forthcoming, don't listen to your concerns, guarantee 100% security, or insist that theirs are the only products that work—look elsewhere.
ix. Get involved
All those petitions, groups, and social media accounts we talked about earlier? They're for you, too. Sign the petitions, join the groups, offer your advice, and share reports of stolen tools or vehicles so your fellow tradespeople can keep an eye out.
x. Track your vans
There have been cases of thieves stealing vans so they can unload the tools at their leisure, and possibly fence the van as well.
(That's another advantage to having signage on your van—it makes it harder to steal.)
Installing a real-time vehicle tracking system can help you recover your van if it's stolen, tools and all.
---
Check your theft prevention list…
Having a handy checklist is helpful in making sure you've done everything you can to protect your van. You can take a look at our blog to help you create customer-attracting van branding!
Speaking of branding, if you're looking at new ways to improve things, it helps to start with the basics.
What sort of messages are you sending to your customers?

How are you coming across in the communications you're sending out each and every day?
We've got just the guide to help you with The Customer Communication Toolkit.