What Service Level Agreements Should You Offer to Your Customers?
August 27, 2019 - Customer Journeys - 8 minutes
Are you prepared to meet your customer's SLA expectations?
After all, Service Level Agreements (SLAs) help you to set a standard. They signify a commitment from your business to uphold a quality service to your customers…
---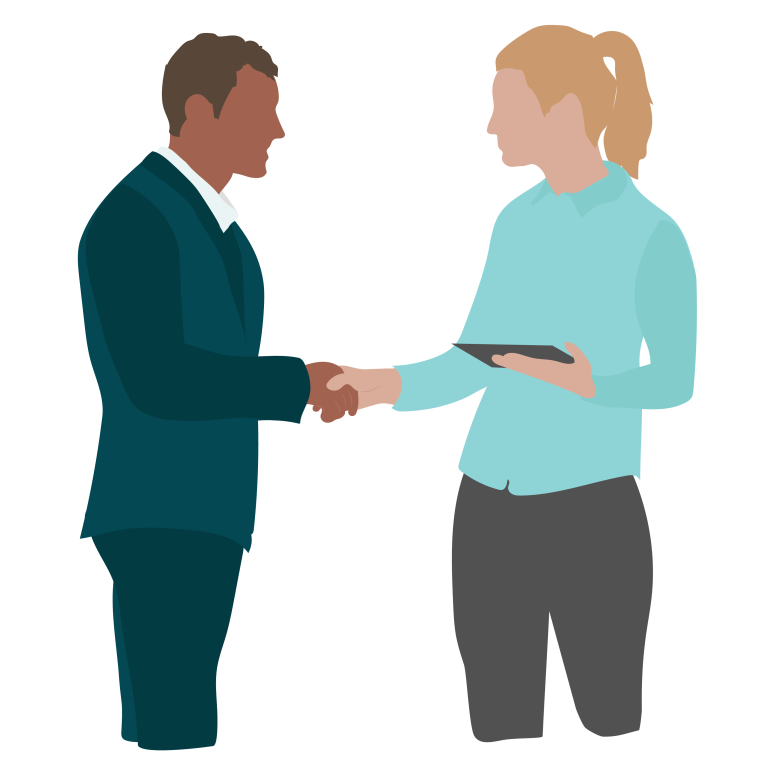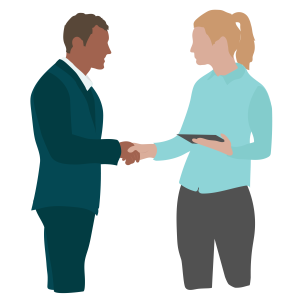 There are challenges to overcome if you're to meet the SLA expectations that you set with your customers. And to start, it's important to understand what an SLA is and why they're so important: especially to commercial work.
Below, we explore what SLAs you might agree on with your customers and establish ways to help you track and monitor them, too. 
Dive in to explore all you need to know:
---
---
1. What is an SLA?
A Service Level Agreement (SLA) defines and clarified the expectations of your services.
They act as an agreement that exists between a service provider (that's you) and a customer. As the provider, an SLA is a promise you make to maintain a specific target/goal/task/standard of your service.
These agreements are usually (but not always) part of your contract with the customer. We say "not always" because some companies appreciate the flexibility to adjust an SLA without rewriting an entire contract. In this way, SLAs and contracts differ. A contract could refer to SLAs without specifically having to name what each of them is, exactly.
For most field service companies, an SLA will tend to focus on time-sensitive obligations.
For example: "that an engineer will arrive within 30 minutes for an emergency booking". Or "that a job, once started, will be completed within X hours".
It could look something like this: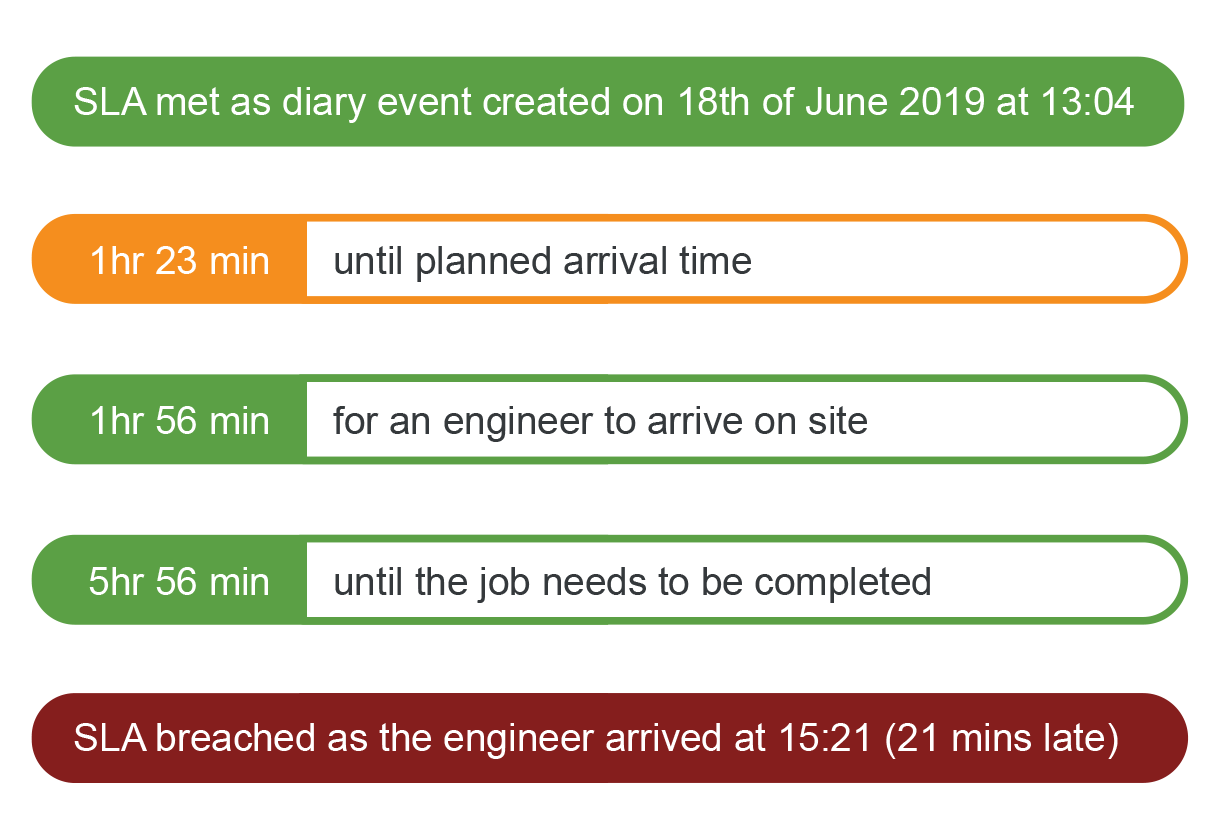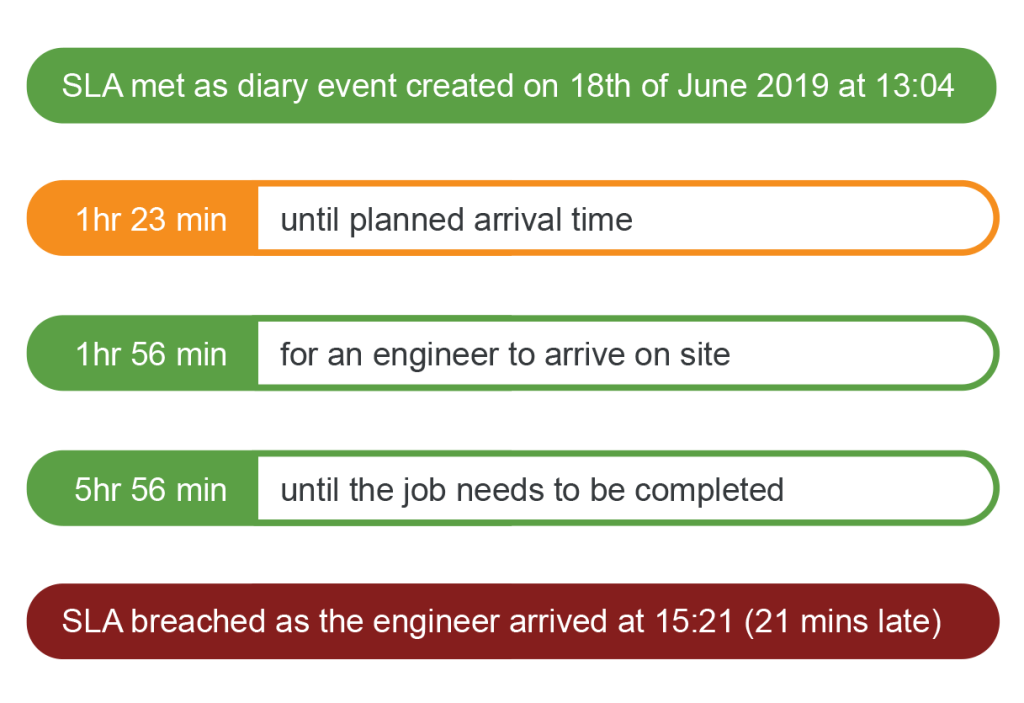 Timing is precisely why the flexibility to amend an SLA is a good thing. You or your customer may wish to adjust SLAs as your relationship and experience together develops. This allows you to refine and alter expectations accordingly, without interfering with your core contract.
An SLA will often stipulate that a penalty applies if the agreed specifications aren't met. Think of these as deterrents. Penalties can include fines, with repeat offences leading to disciplinary action. A contract may even state that a partnership will be terminated if breaches become frequent enough, so be wary!
2. Why are SLAs important?
It's possible that you've experience in dealing with SLAs (during tender reviews or through general business enquiries). But perhaps you found yourself unable to commit to them. As a result, you've had to decline the work due to the constraints and potential risk.  
SLAs aren't appropriate for every business.
That's not something to feel bad about, particularly if your business is still growing. After all, you certainly shouldn't be putting yourself in a position where work interferes with steady business growth.
That said, SLAs are appropriate to implement because:
• SLAs set a standard
Having an SLA as an additional part of a contract means both parties agree there is a standard of what "quality service" means to them. SLAs help align your goals with your customers. For example, some customers will expect 24/7 availability when they sign a contract. Others will only expect you to pick up the phone during office hours. If you both know what you can provide, your service and their experience will benefit.
• SLAs establish goals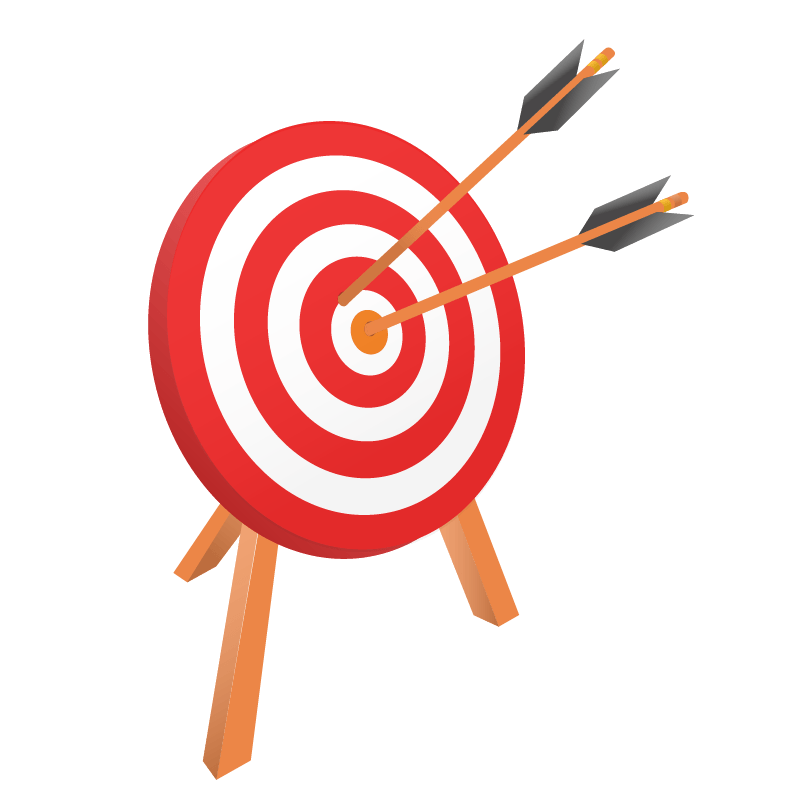 Motivating staff isn't always easy, but if your engineers have goals, it's a great way to keep them focused. SLAs should be treated positively, emphasising the quality of service provided. With the right motivation, your team are more likely to take pride in their work and take customers on great journeys.
• SLAs limit disruption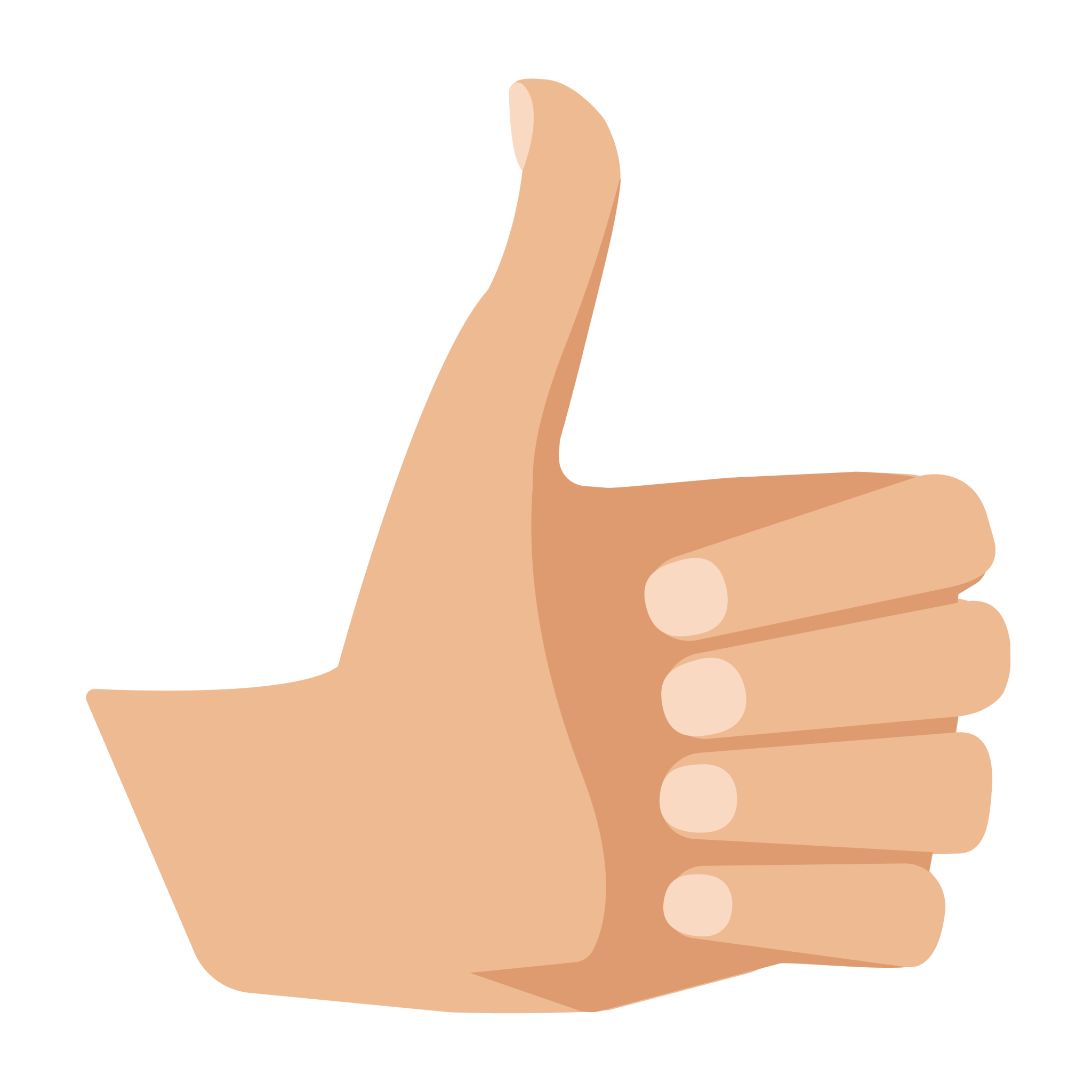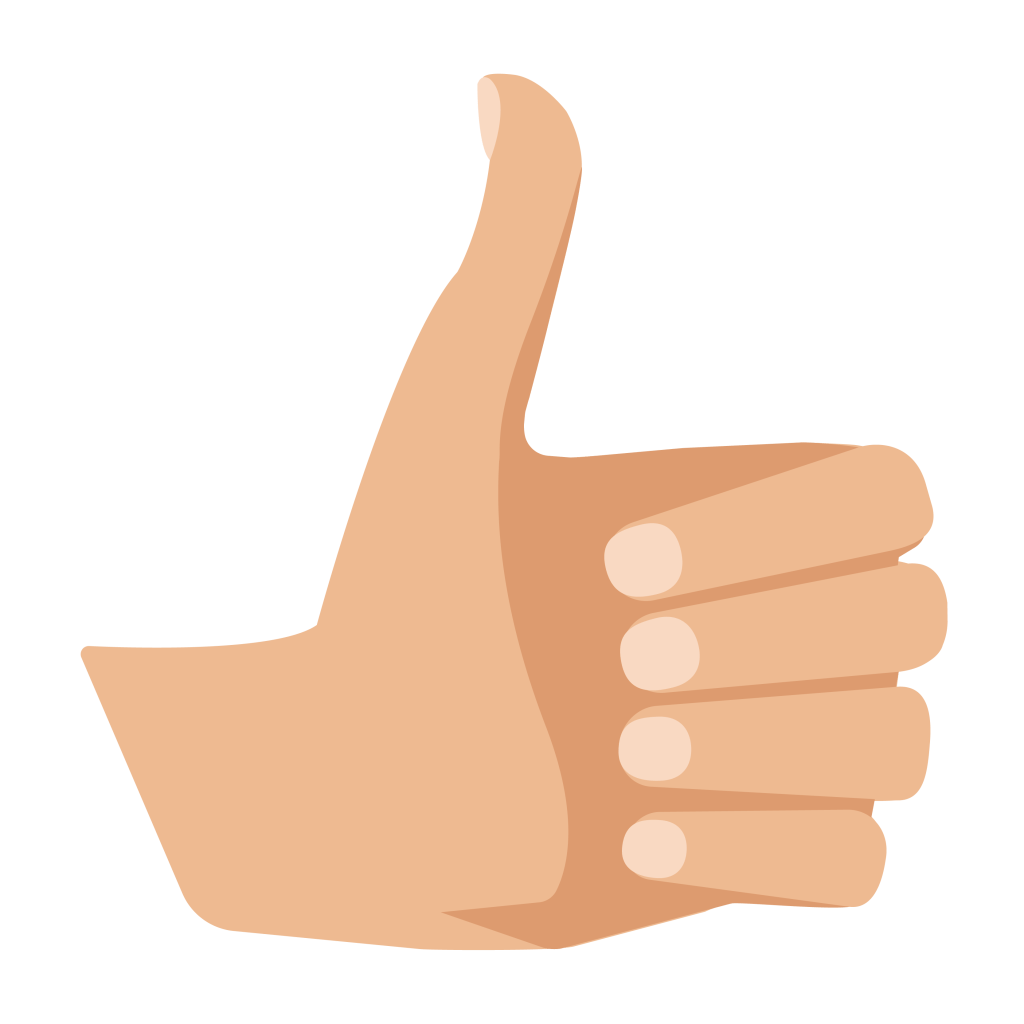 You may have an SLA that states the downtime of an asset won't exceed 12 hours. Obviously, any time lost will negatively impact your customers and your business.
As such, setting a standard gives customers confidence a problem (if it occurs) will be resolved quickly and, again, gives you a goal to shoot for.
Consistency is the name of the game:
Delivering consistently on your SLAs is also great fuel to stoke the fire of your business. It means that the more you deliver (and especially if you have the evidence to prove it), you'll have a stronger case to appeal to new customers and win new business.
---
---
3. Challenges of managing SLA expectations
You'll find that one of the biggest challenges you'll face is managing your time.
With multiple engineers responding to different appointments across a wide catchment area, that can mean a lot of diaries to manage.
It's not surprising how challenging it can be to stay on top of, especially with additional challenges, like:
Tracking and recording SLAs
Handling the amount of data
Creating breach protocols
In addition, particularly when it comes to maintaining a customer's assets, you need to make sure they experience as little downtime as possible. This means planning ahead and managing expectations by focusing on your clients needs and what you can deliver.
To help in this, you may have a Planned Preventive Maintenance strategy, or make use of Mass Scheduling along with Service Reminders to organise your engineer's appointments.
Whatever methods you use, you need to make sure you're approaching the SLAs sensibly. You'll be better placed to realistically meet targets for scheduling engineers and keeping customers up to date.
For example, if you don't offer 24/7 availability, you can't state that you'll "manage any problem in 2 hours, regardless of the time of day".
It's a simple lesson: don't make promises (especially contracted ones) that you can't keep.
---
---
4. What SLAs should you offer?
Now that you know what an SLA is, perhaps you're confident that you can meet SLA expectations.
So, just what SLAs should you offer? The answer to this question is about ensuring you adopt the right approach. And, when thinking about SLAs, it helps to remember that each customer is different. 
Indeed: each customer will have unique needs, so your focus needs to start there and work with them to understand what they need and how your service can fulfil those needs for them.
Consider questions they may ask, such as:
How much time it will take to get an appointment?
How much time it will take for an engineer to arrive?
How much time it will take for that engineer to fix a 'typical' issue?
When it comes to emergencies, what response time is required?
To help a little more, note that there are several simple, standard SLAs to look out for:
Time to schedule a job i.e. the time from a job record being created to it being scheduled in an engineer's diary.
Time for engineer on site i.e. the time it takes from the job record being created and the engineer arriving on site.
Time for completion i.e. the time it takes from the job being added to being completed.
As mentioned, don't make promises you can't keep. Ensure that you truly understand what your business is capable of as this will help you deliver on what you can do with confidence. You're likely to work out SLAs that will suit both you and your customer.
How to meet SLA expectations and keep track:
Now that you know how best to approach establishing SLAs, you can begin to put together a plan to implement them within your business. 
Granted, you might say there's an element of risk as you take on greater contracts, but you wouldn't be providing your services if you weren't capable of achieving success! 
And with this in mind, you'll be better placed to improve customer relationships and win bigger, better contracts that boost your cash flow.
Remember: staying on top of your SLAs is the most important thing, so alongside doing great work to meet those targets, you need to implement a system to help you keep track.
Job management software with SLA tracking is certainly the best way to go, and we'd encourage you to explore Commusoft's service contract management solutions, for even more details!