10 Things to Look Out for Before Buying Field Service Management Software
June 29, 2020 | Read: 12 minutes
If you're checking reviews for field service management software, you know what to look for:
A quality mobile app
A good diary
Excellent support
But that's just the start…
---
To help save you from buyer's remorse we've listed 10 things businesses may regret if they don't check for these features before they buy!
After all, it can seem easy to jump into a new tool, but once you're actually using software, you may discover features are missing or even misbehave!
To compile our list, we talked with field service business owners like yourself and scoured sites like Capterra, GetApp, TrustRadius, and SoftwareAdvice to identify common themes from field service management software reviews.
Let's dive in.
---
---
1. Don't get roped into necessarily long contracts:
The FSM solution you found seemed perfect for you, so you signed a 24-month, three-year, or even a five-year contract. However, it's only when you start to get to grips with the software that you discover it's actually missing a key functionality you didn't know you needed, or doesn't work as advertised.
Even worse, their customer service seems to evaporate when you have a complaint, because they know they have you locked, in no matter what. Unfortunately, it's a common complaint we hear from plumbing and heating, HVAC, and electrical businesses, and you can see it in field service management software reviews, like these:
"He conned me into a 24 month contract, which they claim is standard."

"Cancelled…found out that this hadn't been done. Wanted to lock me into another year of payment."

"I attempted to cancel the automatic contract renewal via phone, and was told it was cancelled via phone, and of course it wasn't."
Unless you're 100% certain an FSM solution has everything you need—and everything you will need as you grow—opt for one of the many solutions that don't make you sign a long-term contract. These days, you'd rarely sign a mobile phone or TV provider contract for a couple of years, let alone lock your business into software for half a decade.
2. Useful certificates aren't included in the software:
Do you need a particular type of certificate for your business: gas safety, electrical, fire & security, or renewable energy certificates? Most field service businesses do, and we hear them complain when their current FSM solutions don't offer the certificates they need.
Even if the software does offer the right certificates, they sometimes lack key features—like customisation, digital signature capture, or checklists. If it's not clear that these exist, the simple solution is to ask.
Check out a demo, call a service rep, or look at online reviews before you commit. If you ask questions about the type of certificates that are included and make sure you can fill, sign, and send them digitally, then you know you're on to a winner.
If you use a type of certificate that's not included in typical FSM solutions, or want bespoke forms to create and send yourself, check if your provider can do that, too.
3. The mobile app doesn't work well:
It's one thing to see how the desktop works, but a service solution isn't meant just for the office, it needs to function seamlessly on mobile devices as well. If you're not seeing how both sides of the service perform, then you're already fighting a losing battle.
We often hear that a user-friendly system is right at the top of a prospective customer's list. Anything too complicated, too busy with features, and unclear, just isn't what people want.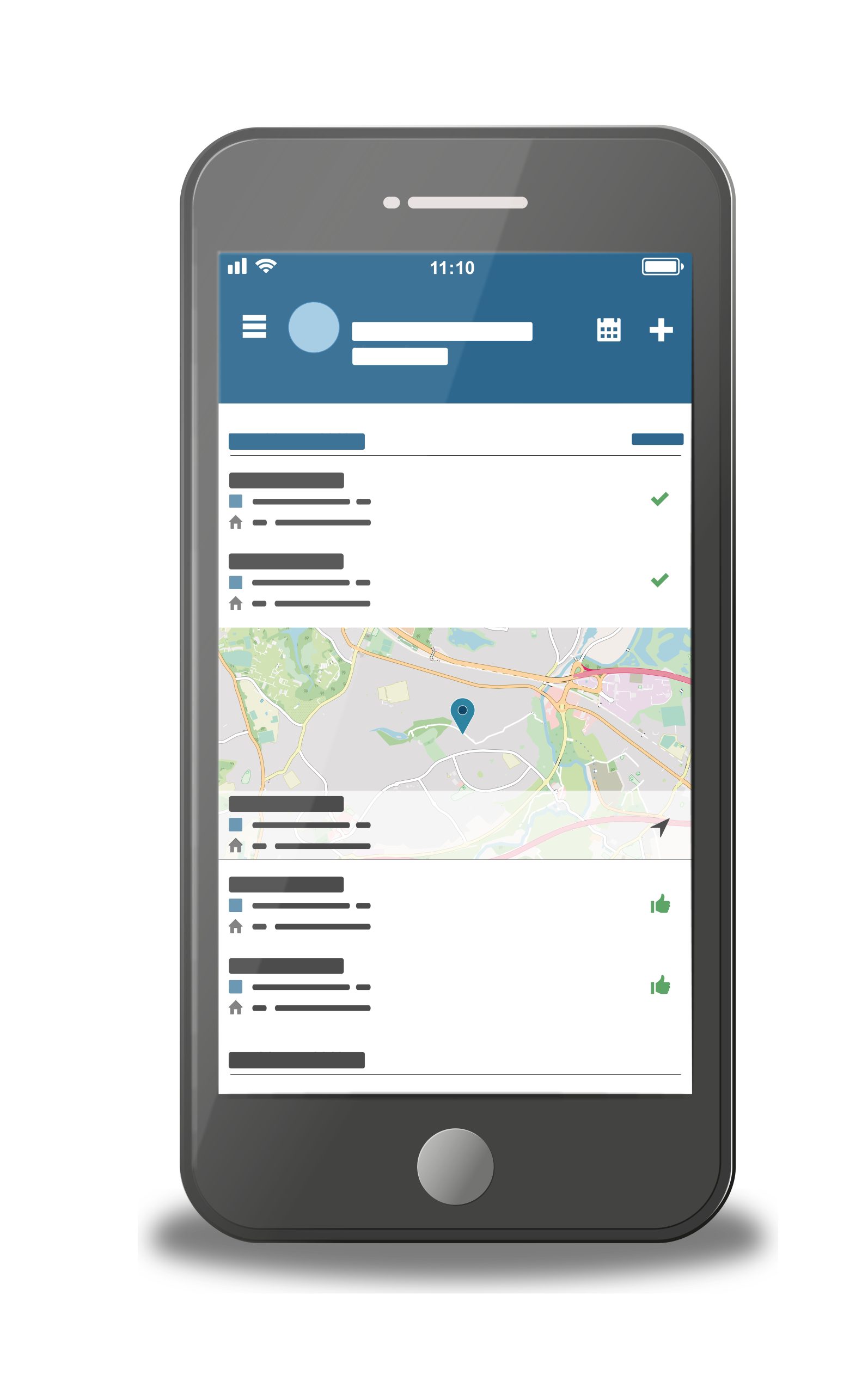 Besides, your engineers are using their mobile devices all day long and apps are becoming an essential tool of the trade as much as any wrench or spanner. You wouldn't send them to do a job without the right tool, and signing up to use ineffective software will do just that. Why tie one arm behind their back?
On review sites you'll find many, many complaints like these from field service that neglected to consider (and thoroughly test!) the mobile app before they implemented an FSM system. That's not to say service software isn't complicated, but quality software should be designed to make complex tasks simple and, above all, be user-friendly.
"We tried to get this up and running for nearly a year before we gave up on the mobile functionality."

"Not being able to access the admin portal from a mobile device is another downside because you cannot add or edit jobs while you are on the run."
Ask these questions before signing on the dotted line:
How often the mobile app is updated?
Does mobile access cost extra?
Does the software work on any device, or do you need to purchase specific hardware?
Which desktop features are available on the mobile app—like diaries, invoicing, parts management, and additional works—and which are not?
What training and support are available?
If you can, test as many functionalities as you can. Examining the mobile app as thoroughly as you do the desktop app will ensure you're happy with your purchase—and make your engineers happy, too.
Software is fantastic, but it's not a miracle cure, and like anything will take time and patience to adjust, but if you're dedicated, you'll unlock a great deal of potential as a result.
---
Explore 5 Small But Impactful Commusoft Features that can help your business!
---
4. Real-time data synchronisation isn't a feature:
You ask all the right questions, you test the mobile app—but you only discover once your engineers are actually using the app in the field that it doesn't seem to want to sync with the desktop app. This is more troublesome than it might sound, but if there's no synchronisation, you may as well be using pen and paper again, as it only means you'll have to duplicate data and do more data entry, which isn't meant to be the point of software at all!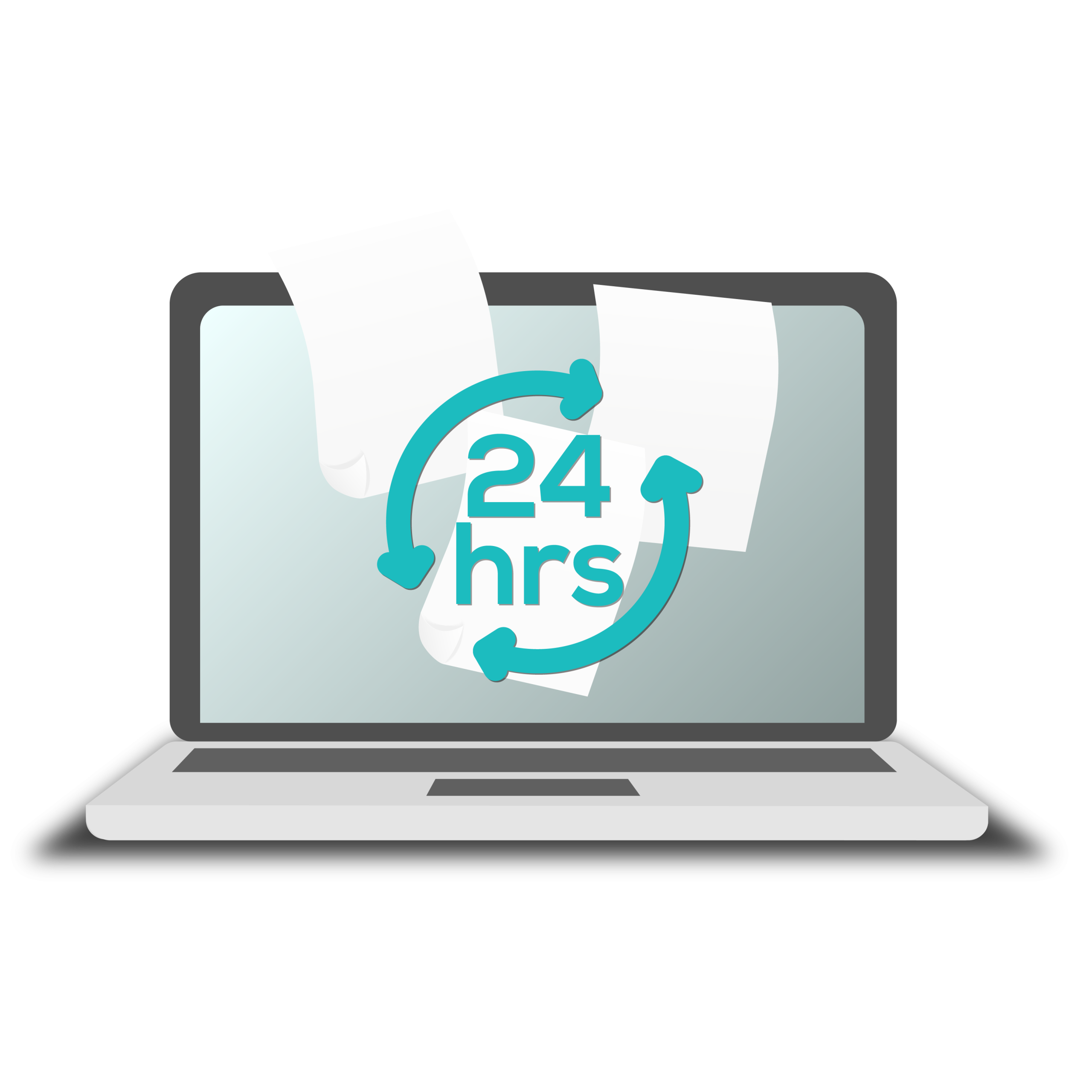 Slow syncing means your office staff and operations managers don't know what's happening with your engineers in the field, and that they miss parts requests, change orders, and other important information while they're waiting for data to sync up.
Sometimes, it's a sign of poor quality, buggy software. While mistakes can happen, any good software will do all they can to ensure software is as bug-free as possible, and keeps you data organised. Don't wait until you've implemented FSM software to discover the slow syncing problem.
Instead, insist on seeing how field service software works, live in action, so you can confidently say you know (not guess) how the solutions work in real-time.
Peace of find is valuable…
5. The software can't integrate with other digital tools:
One big regret field service businesses report is that the FSM software they implemented doesn't sync with the most common accounting software.
Check out these comments from a popular software review site:
"I wish it could sync with QuickBooks."

"I was told this application synced seamlessly with QuickBooks. It doesn't."

"Their QuickBooks sync is very cumbersome and does not sync all the data."
If businesses experience this problem when using QuickBooks, a product of the largest and highest-earning financial software company, imagine how much worse it is for businesses using Xero, Sage, FreeAgent, or other financial software.
Digital finance management is the way forward, and even better when your solutions connect together to continue to provide you with a seamless experience. Before implementing a field service management solution, make sure it integrates with the software you already use every day. This will help shorten the learning curve and ensure buy-in from your engineers and office staff.
6. We can't customise invoices and other documents:
We hear this one a lot: You implement an FSM solution thinking you'll be happy using their templates for invoices, estimates, and so on—but later you realise how important branding is and wish you could customise key customer documents in the software.
Not only that, but you may discover you include different information in your invoices and estimates than the software allows, which puts a crimp in your business processes.
To avoid buyer's remorse, look for a solution that lets you customise everything you need right in the software. Customisation doesn't have to mean making crazy graphics, or over-the-top visuals; it can be simple things like a structured system, templates you can automate and simple tricks to create a more consistent, professional image.
Even if you don't think you need that functionality now, you may want it in the future. For example, if you decide to rebrand your business in order to attract more high-end customers.
7. Features aren't frequently updated or introduced:
You probably know how quickly technology changes. With updates every year (seemingly even faster, sometimes), that iPad you just spent so much money on can seem obsolete in just a year!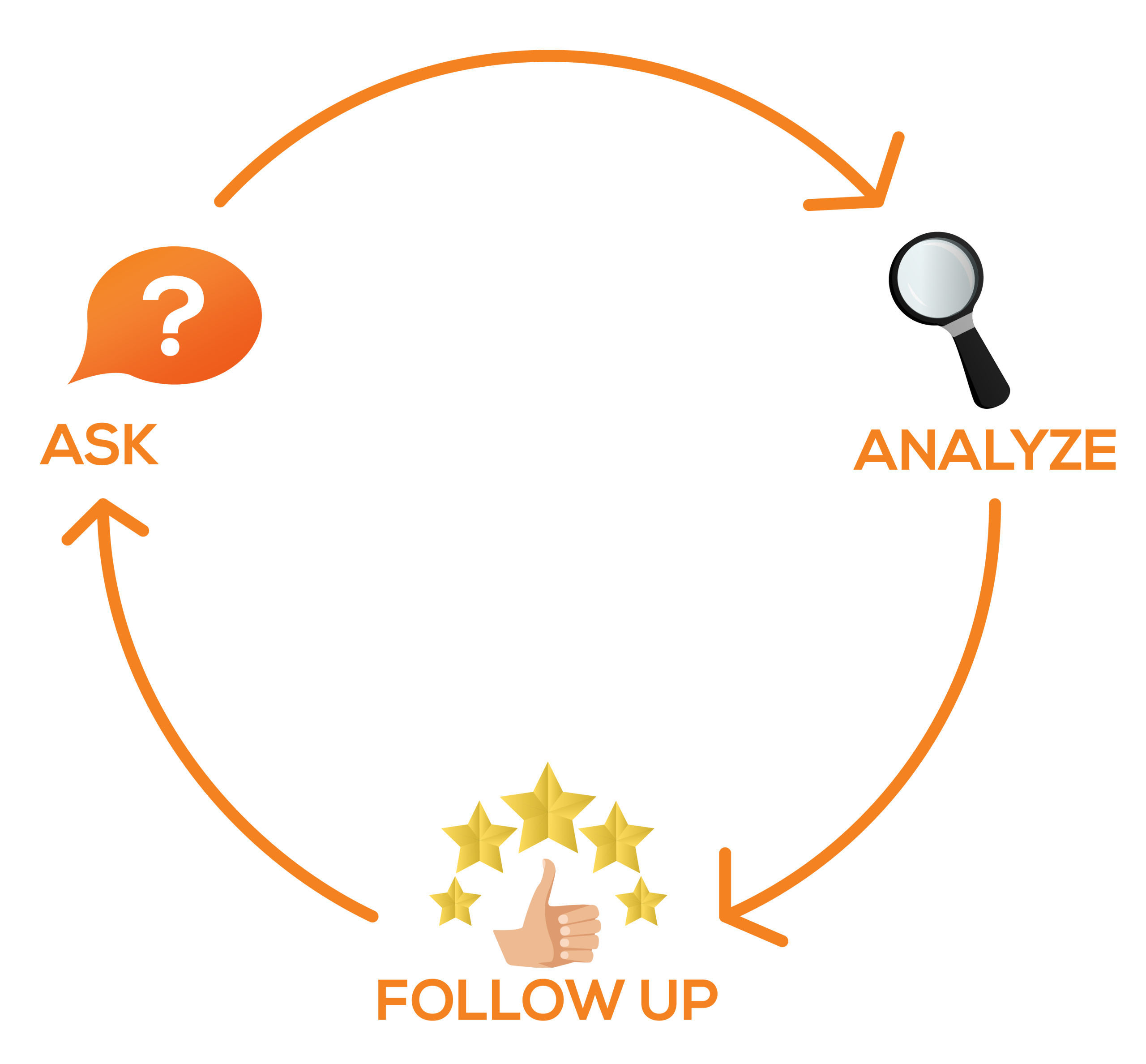 Honestly though, with tech being as smart as it is these days, a good mid-range device can be just as effective as getting the job done, and so it doesn't mean you always have to risk splashing the cash to "get the most" out of a software.
That's not to say things won't get out of date though, but what you don't want is to end up stuck with software that isn't being looked after or updated frequently. Even then, features that look great may eventually become outdated.
After all, technology and digital workflows change; for instance, where easy digital input on spreadsheets was once valued, automation that takes care of it for you is preferred.
To head off this issue before you commit to an FSM solution, take a look at the company's product website to see how often they introduce new features and improve old ones.
Also, be sure to check out the online reviews for the software; if the company doesn't release enough features, you'll hear about it there.
8. The solution doesn't have SMTP, so customer emails register as spam:
You won't find a lot of reviewers complaining about this obscure problem, but it's one we hear in real life from field service businesses: Emails you send through the software go out through the software company's email provider, which increases the risk of emails being marked as spam.
This means your customers may not receive your emailed invoices, reminders, certificates, and estimates—and of course, you don't know it's happening until it's too late. Considering digital email communication makes up most business interactions these days, you don't want to suffer from this issue if you can help it.
To avoid being one of the businesses that say 'I wish I knew…' about this issue, look for a solution that lets you send documents and communications through your own email provider.
We find a lot of businesses using Google (not least of all because of the streamlined storage options) because their system just works, plain and simple. That's the reaction you want from your own software provider: allowing you to crack on with communication.
9. The app doesn't work without internet access:
Here's something that's easy to forget when researching FSM software: No matter how amazing the mobile app is, if your engineers happen to be at a job where they don't have internet access (rarer than it used to be, but it happens), the app is useless.
These field service businesses learned that the hard way, judging by the reviews of their management software:
"The app doesn't currently support an offline mode—hence it doesn't work if there isn't an internet connection, or if it temporarily loses the connection."

"Currently no offline functionality but am told that is in the works and 'coming soon'."
Coming soon isn't good enough; make sure the solution you implement offers offline support and is able to synchronise automatically when you return to a stable connection. This is a feature you will certainly need.
10. My chosen solution can't grow with my business:
Buyer's remorse and stalled growth are double trouble for your company. That's why it's crucial to look to the future when you're researching a new FSM solution, and buy for the business you want to be—not the business you are now.
The same goes for your software, if they meet your needs now, and demonstrate they have the scope and scale to grow with you (and the passion to support you along the way) then that's a great sign. Especially if their track record of reviews and updates shows they've been doing this already and you can check for recent blogs, articles, or news updates that confirm this.
In this way, the best software to go for will be the type that's often referred to as "off-the-shelf". This means software is ready to go, rather than having to be built fresh from the ground up, and—in many cases—will be bespoke to your industry and services, and better-designed thanks to a whole host of well-made features resulting from acute industry knowledge that will benefit your business.
---
Here's how to take control of your field service business:
Field service management software reviews are the best place to identify the very best software for your service business.
And if you're a growing field service business and find your progress is stalling, you can explore how Commusoft can help you take back control.
with our tools, you can manage jobs, bolster your customer service, improve engineer management, parts management, and so, so, so much more!