Landlord Gas Safety Certificates
January 6, 2022 - 4 minutes
Produce landlord gas safety certificates for your gas business
A landlord gas safety certificate (also known as a CP12 certificate) is a legally required document which is designed to protect both landlords and tenants from the legal and health-related consequences which can arise from faulty gas equipment. Landlord gas safety certificates can only be issued by an engineer registered with Gas Safe, and the onus is on the landlord to ensure checks are carried out regularly and properly.
Gas certificates with a difference
Producing landlord gas safety certificates in the old-fashioned way of using pads of paper is a time-consuming and wrist-aching affair. From grubby illegible forms, to cumbersome filing procedures, your field service engineers will welcome with open arms the switch to a 100% digital solution with Commusoft gas certificates software.
Go paper free
The use of paper in the workplace is becoming an increasingly unpopular, unfashionable, and unsustainable practice. With a complete digital solution, your field service business can project a modern, professional, and environmentally conscious image at all times. Going paper-free will also see the end of battered, dog-eared triplicate pads, scruffy handwriting, and outdated filing practices.
Instantaneous delivery
There are few tasks more frustrating than having to produce landlord gas safety certificates in triplicate – one for the tenant, one to send to the landlord, and one to keep at the office. With Commusoft gas certificates software you can duplicate certificates at the touch of a button. The files can be formatted as a PDF and then emailed instantly to anyone who needs a copy.
Everything you need
With Commusoft gas certificates software, your engineers can create new landlord gas safety certificates anytime and from anywhere, whether your device is connected to the internet or not. With built-in reminders, synchronisation with your customer database, and customisation options, your engineers will always have a full library of certificates ready to go.
Personal and professional
With Commusoft gas certificates software you can say goodbye to handing over generic mass-produced landlord gas safety certificates. Commusoft empowers you to fully customise your forms with everything from your brand name and colours to contact details and VAT information. You can even add a custom colour scheme to your landlord gas safety certificates to make sure your brand identity is always consistent. With Commusoft, your digital forms will never get battered or dirty, and handwriting ceases to be a concern. Every form will be personal and professional – from the first to the last.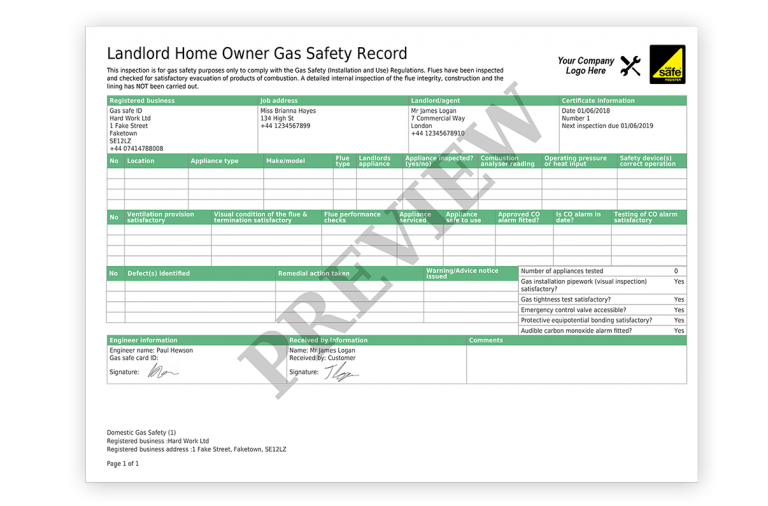 Synchronised customer database
When you employ a Commusoft digital solution in your field service business you get access to our powerful customer database software. A fantastic tool in its own right, you can have information from the database automatically copy over to your gas certificates. If any information is incorrect or out of date, it's a simple matter to edit the necessary fields.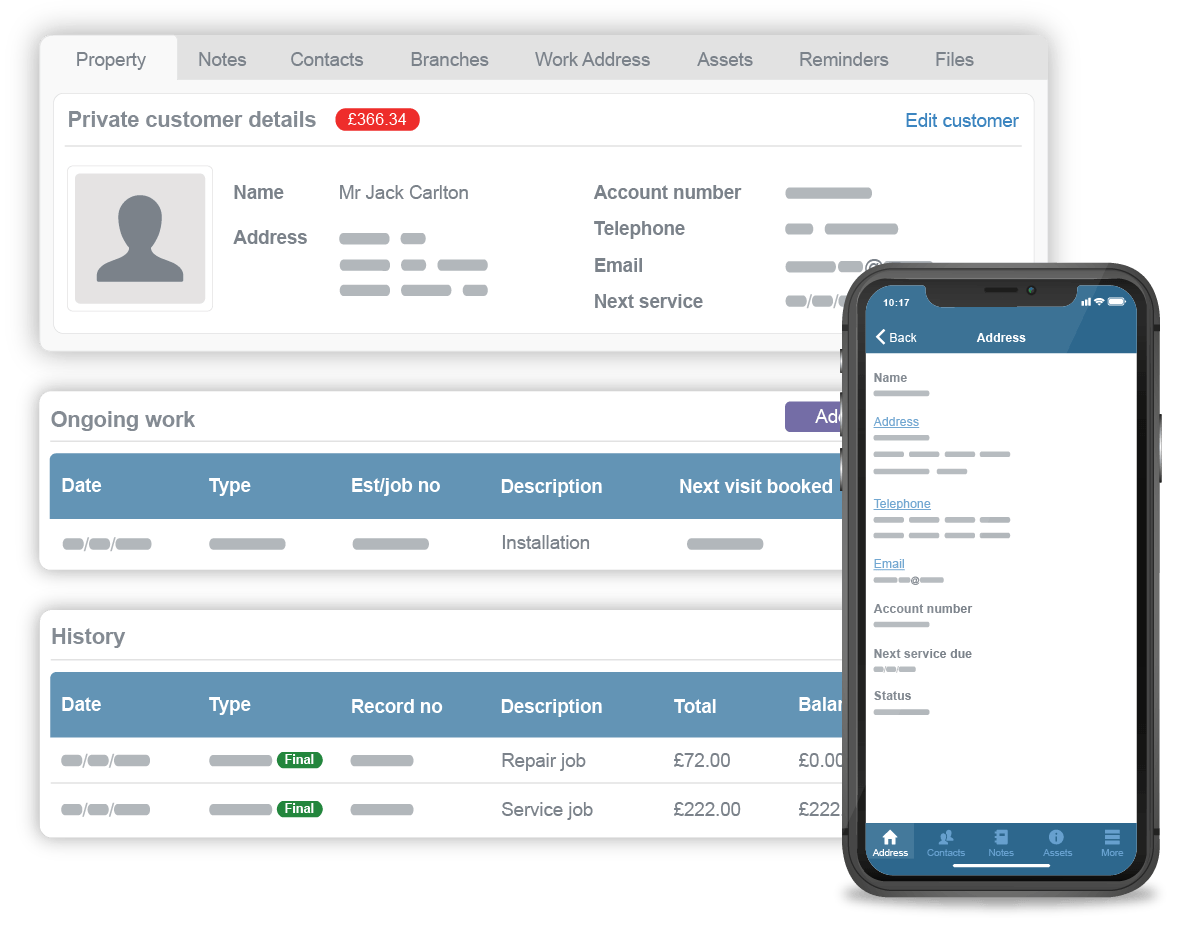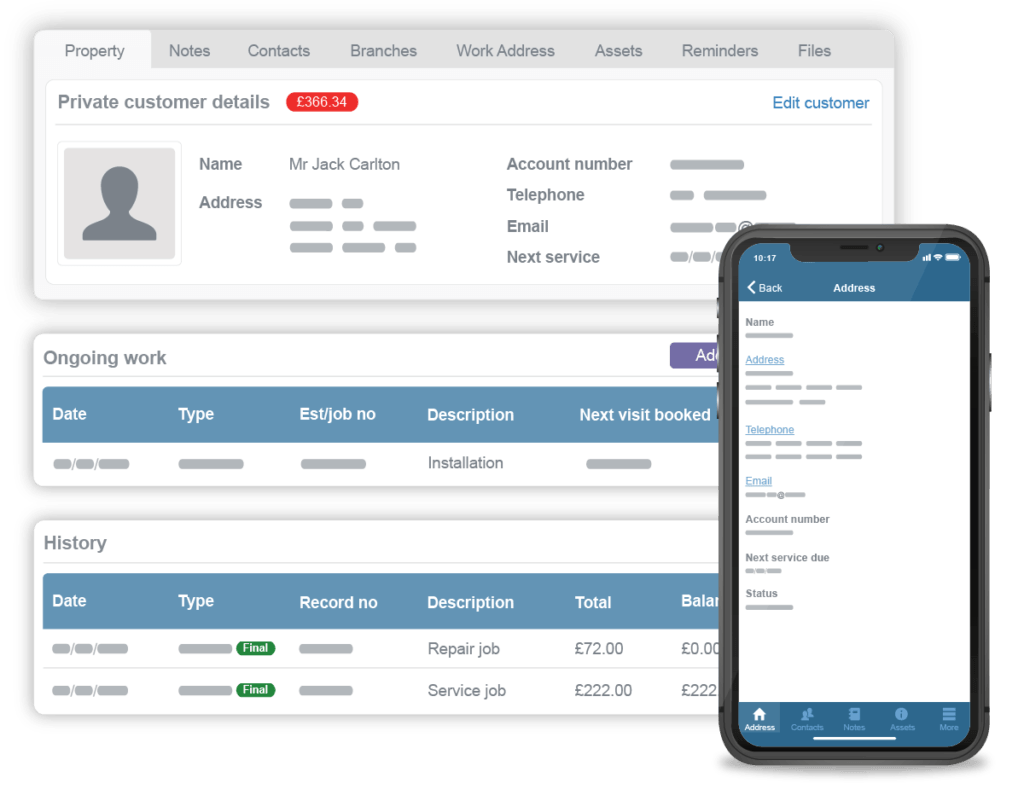 On-site signature capture
A digital solution can fail when engineers need to print out landlord gas safety certificates to get a signature from the tenant and/or property owner. Thankfully, with Commusoft, you can capture your clients' signatures on any compatible touchscreen device. Once the signature is captured it is automatically applied to the certificate, ensuring your landlord gas safety certificates are truly 100% digital.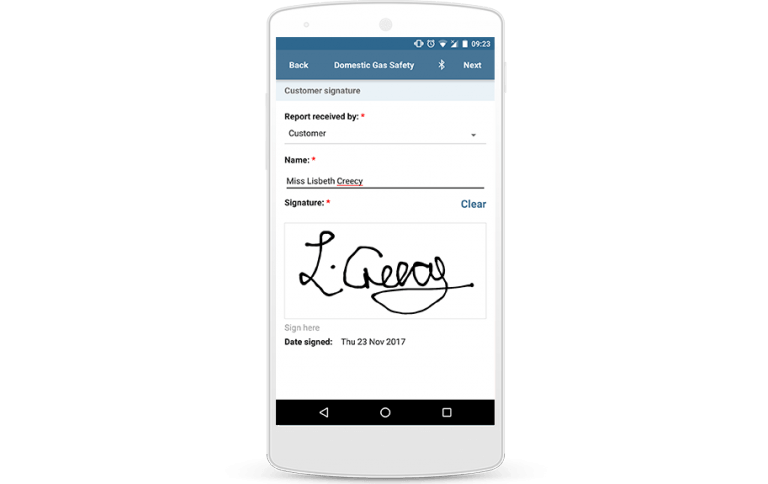 Support for multiple gas certificates
Aside from CP12 certificates, Commusoft gas certificates software also allows you to create many other convenient and professional documents for the gas industry.
We are expanding our database all the time, so expect more to be added soon.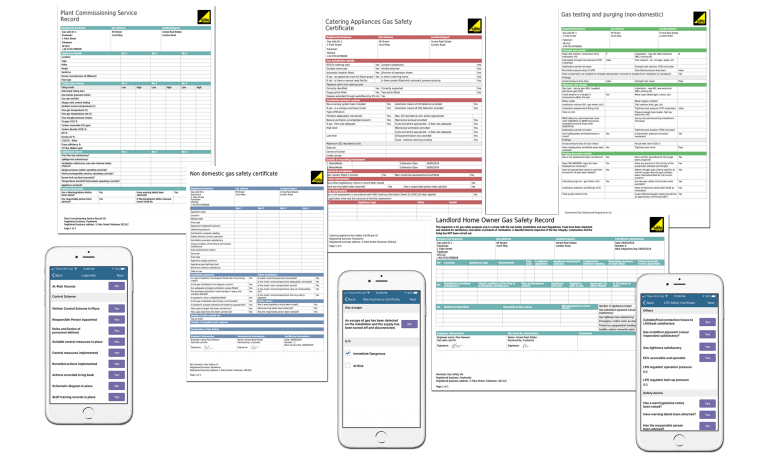 Beyond gas
If you are a multi-discipline field service organisation, you'll be pleased to know you can use Commusoft certificates software to create professional documents for electrical and fire and security engineers as well. Each certificate is designed to meet the standards and regulations of its specific industry.