5 Key Features of the Top Field Service Management Software for 2019
July 19, 2018 - 5 minutes
Finding the right field service management software can be a challenge; there are many players in the industry, all targeting different types of business and offering different features. Each year FSM solution providers develop new features, and it's hard to know which ones are best for you.
And then there's the question of whether you should be buying FSM software at all: Should you use general contractor software or free field service management software instead?
5 Key Features of the Top Field Service Management Software for 2019
We did the research to find the five key features that will help your field service business improve efficiency, lower costs, delight your customers, and get more jobs.
Key Feature #1: Custom Certificates

Key Feature #2: Real-Time Vehicle Tracking

Key Feature #3: Engineer Tracking Portal

Key Feature #4: Service Reminders

Key Feature #5: Integrations with the Software You Already Use
Now, let's go deeper into each feature and why it's essential for HVAC, plumbing, gas, fire and security, mechanical and engineering, and other field service businesses.
Key Feature #1: Custom Certificates
Whatever industry you're in, there are likely certificates you need to provide your customers—such as gas certificates, electrical certificates, or fire and security certificates. Any good field service management system will give you a way to create and fill out a certificate electronically, and then send the digital version directly to the customer.
But what if you need something out of the ordinary for your particular clientele? Needing custom paperwork can keep your business from going fully digital, and harm your image as a tech-savvy business.
That's where custom certificates come in. They're crucial for plumbers, gas engineers, property management firms, and other businesses that need the ease of digital certificates—even if they're not standard ones.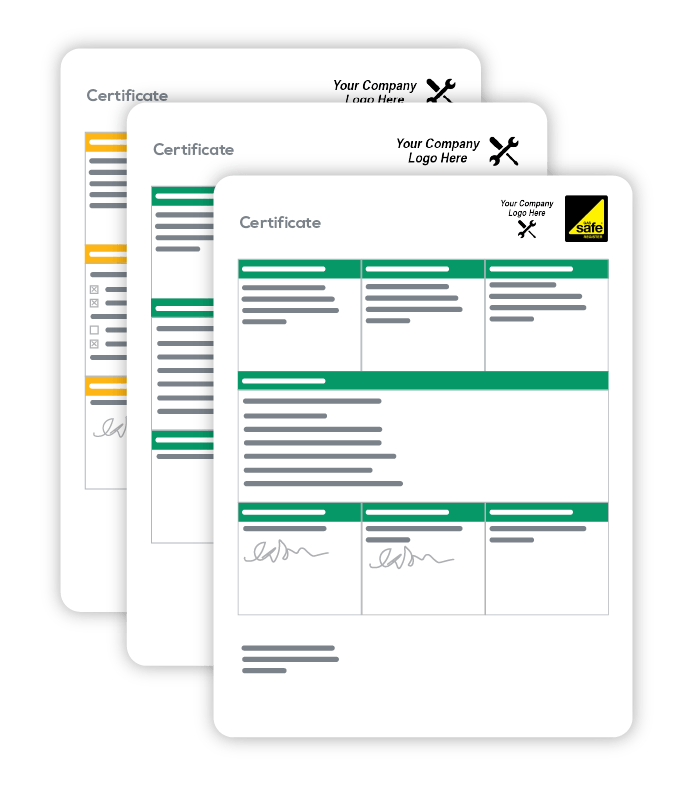 The best custom certificates, like the ones you can get through Commusoft, provide all the same benefits as more standard certificates: Your engineer can complete them on your phone while on site, the engineer can email PDFs direct to the customer, and your office manager can keep records in your job management system against the job or customer.
Key Feature #2: Real-Time Vehicle Tracking
Do you know where your service vans are right now? The best field service management software offers real-time vehicle tracking so you can see where your engineers are, reduce time theft, and even recover your vehicle if it's stolen.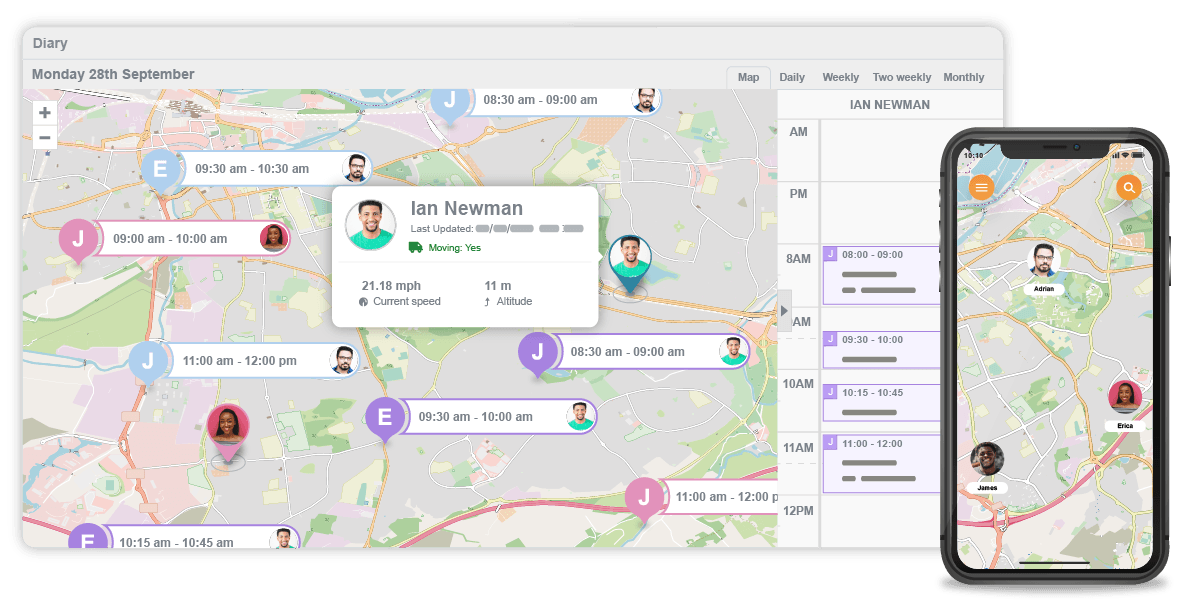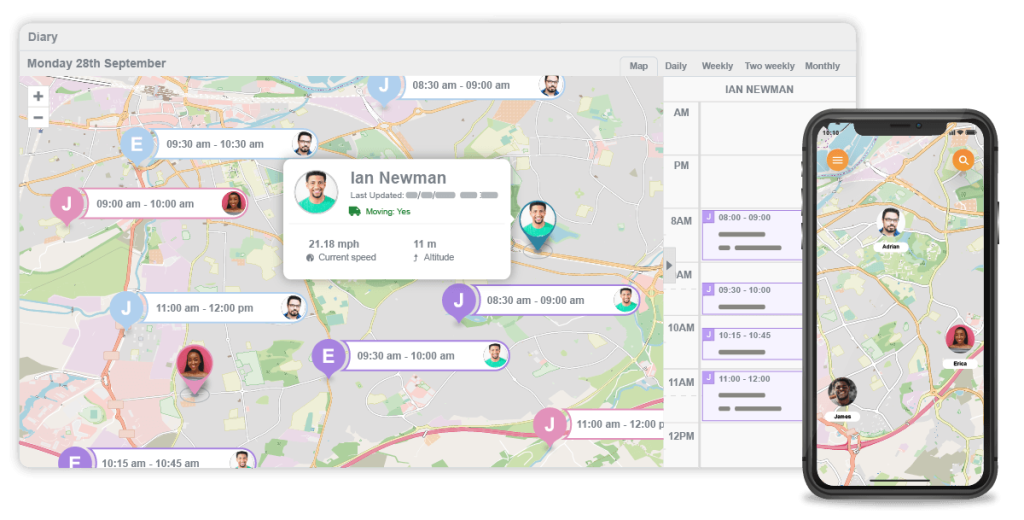 Of course, you can purchase a standalone GPS tracker that will do all of the above, but if it's not integrated with your workflow management system, you won't be able to use the data to optimise routes, save money on fuel and maintenance, increase safety, or let your customers track the engineer's journey. (Which is another key feature! More on that below.) Integrating driving data into your FSM system will even increase engineer engagement.
Key Feature #3: Engineer Tracking Portal
A survey showed that the biggest customer complaint about field service businesses is late engineers. And even if an engineer isn't late, customers are afraid they will be, and they dislike not knowing exactly when the engineer will arrive.
Sure, your customer knows your engineer will arrive between 12 and 4 pm to fix their faulty security system, but this doesn't help ease their stress. Can they grab a shower at 1 pm, take a work call at 2 pm, or run out to the corner store for milk at 3 pm—or will the engineer arrive right then?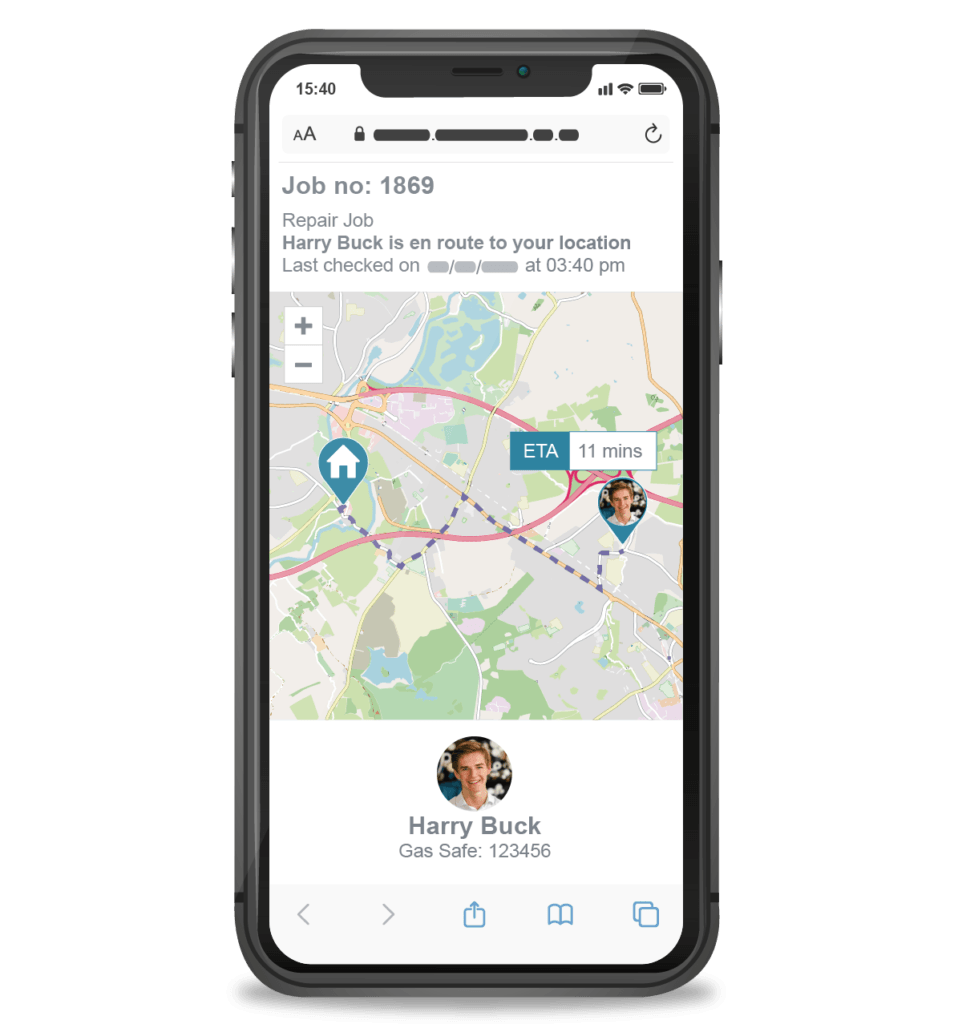 If creating a positive customer experience is important to you, the best field service management software for you will include an engineer tracking portal that sends an Uber-style link to the customer so they can follow the engineer's journey—plus view the engineer's profile so they'll know exactly who will be showing up. (Did you know a third of women are 'too trusting of tradesmen'? Telling customers who to expect and what their credentials are sets a new standard for customer safety and trust.)
Key Feature #4: Service Reminders
In other industries, service reminders have been shown to bring back 8.5% of inactive clients, increase conversions on promotions by 30%, and improve other key indicators as well. How great would it be if 8.5% of your customers you hadn't heard from in a while started scheduling regular service with you?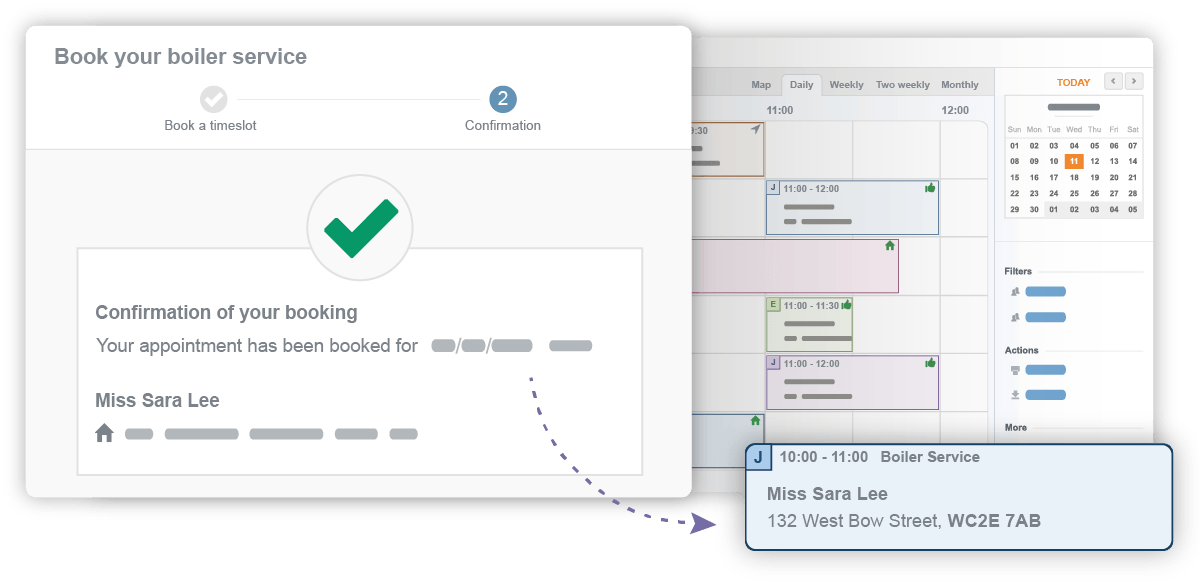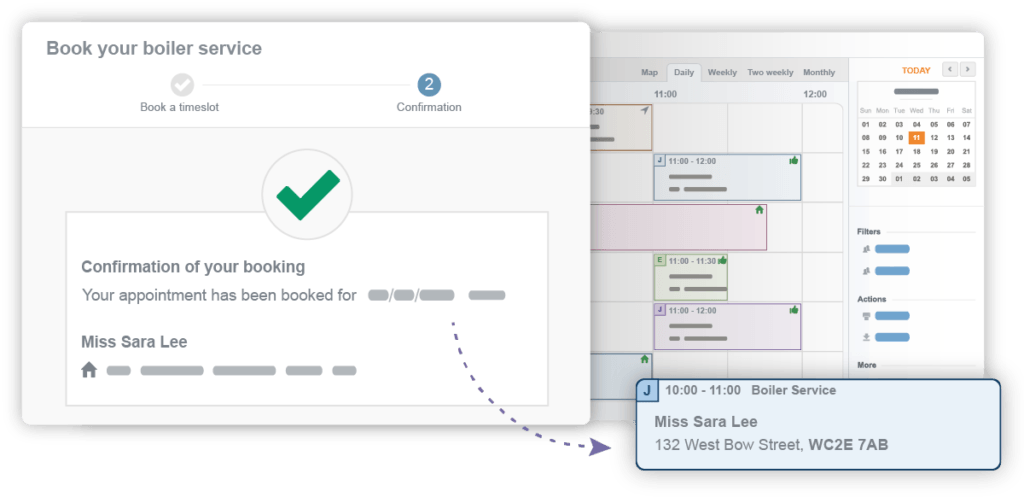 The best field service management software solutions offer a service reminder feature to help you save time and increase recurring revenue. The very best of those let you send those reminders in the way your customers prefer, from SMS to email.
Key Feature #5: Integrations with the Software You Already Use
Transitioning to field service management software from a paper-based system (or from an older FSM system) is hard enough. If you choose a solution that doesn't integrate with the software you already use and love, you'll also have to switch your accounting, email marketing, payment, and other software at the same time.
Top field service management solutions integrate with the most popular software for your industry, such as QuickBooks, Stripe, Gmail, PartsArena Pro, and Xero. This shortens your learning curve, speeds up the transition to your new job management solution, and lets you start benefiting immediately.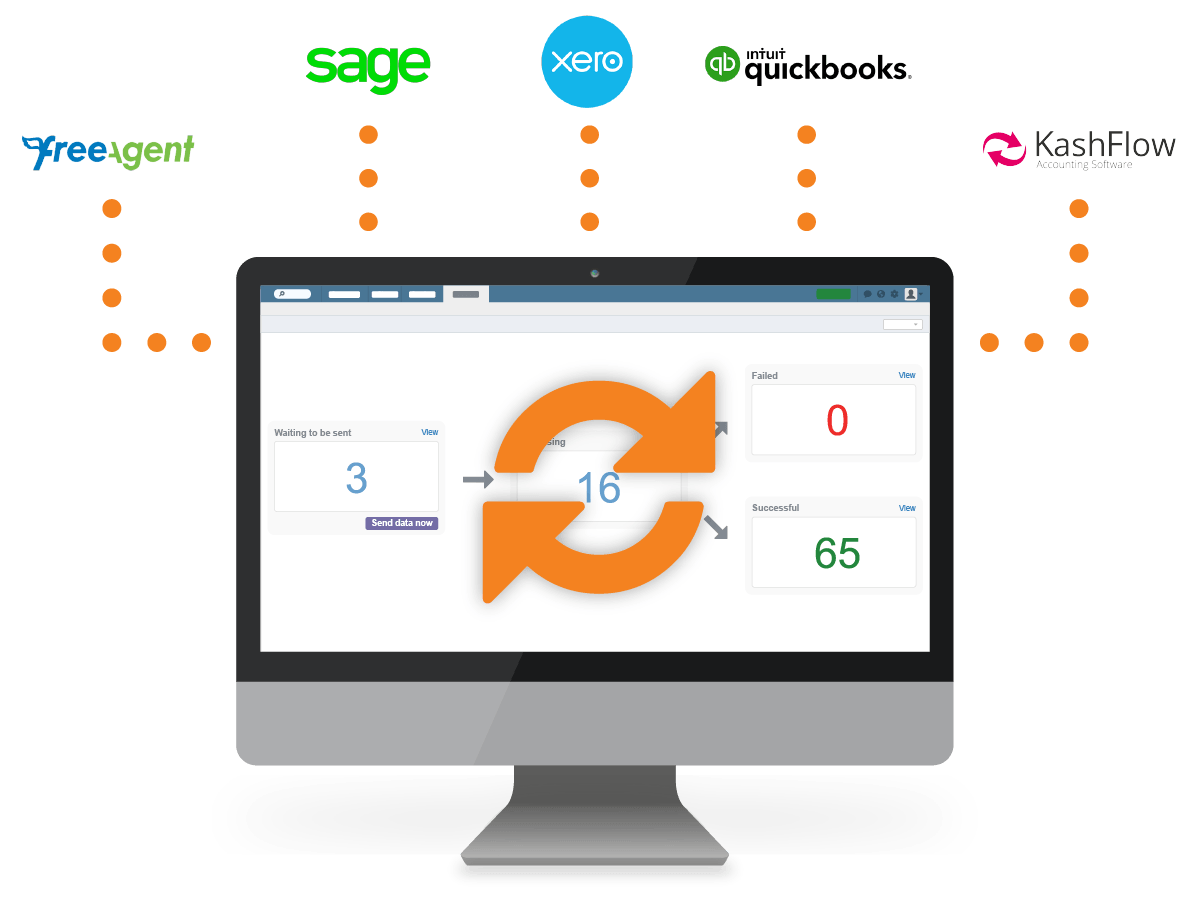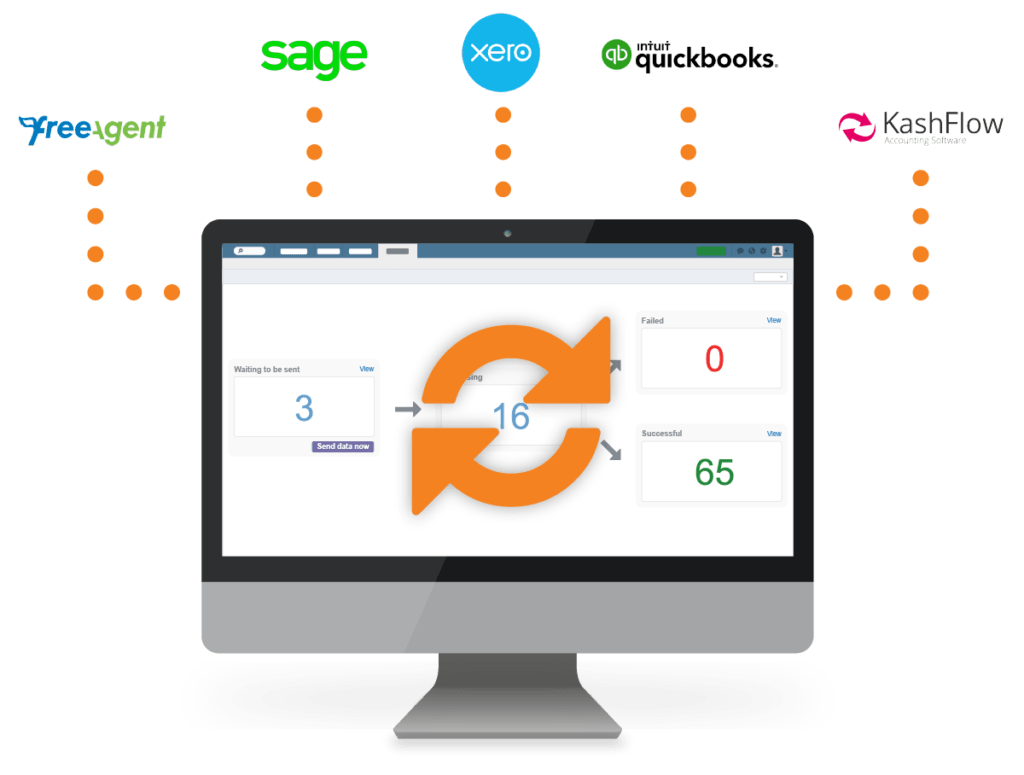 Does your current field service management solution not include these essential features? Look for one that does. Trade reviews will give you an idea of how credible and reliable the company and its products are, and will help you choose the best solution for your business.
---
How about thinking a little smaller?
So, those were the 5 key features for field service management software. But sometimes it's the small features that make the difference when it counts. That's why we've taken a look at 5 small, but impactful job field service software features that you may not be thinking about yet. Give it a watch!