Bring Your Own Device: What is BYOD and Why is it Important?
December 6, 2021 - Team Management - 13 minutes
BYOD, or Bring Your Own Device, is one of those IT and business terms that does exactly what it says on the tin.
With BYOD, you and your staff will use your own personal devices—whether that's a mobile phone, tablet, laptop, smartphone, etc.—to work from, instead of a device provided by the company.
---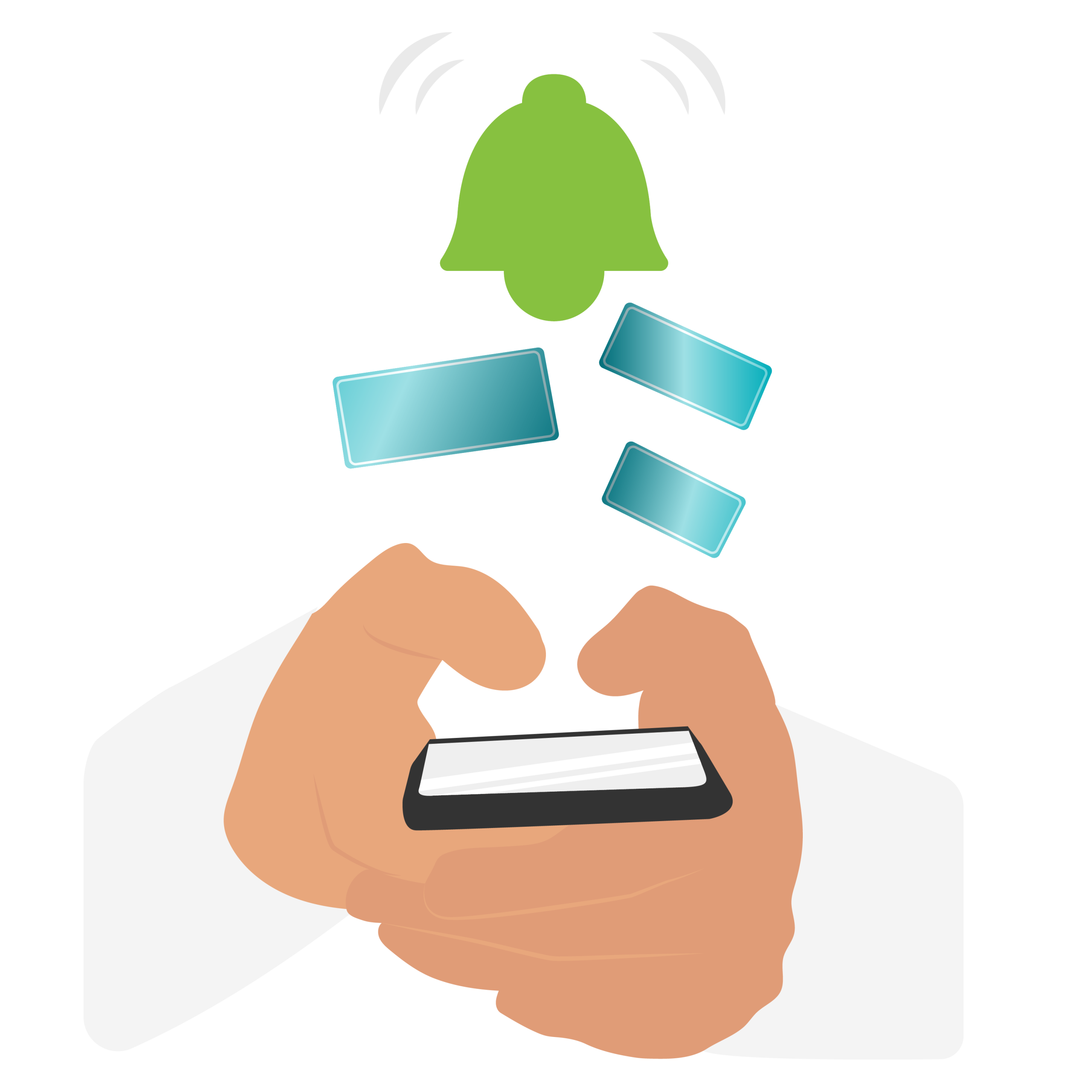 BYOD was already an increasingly popular option for workers, but especially during the pandemic with the adoption of working from home, personal devices became an essential (and often preferred) tool to use for work.
As with any new approach, BYOD comes with positives and negatives to consider. You'll want to be sure of the impact that a BYOD policy will have, and we've got you covered!
From trust, to security, to efficiency; there are a few points to think about. Let's see if a BYOD policy is something you should explore:
What is BYOD?
BYOD has become the collective term that refers to a number of original initiatives including BYOT (Bring Your Own Technology) and BYOP (Bring Your Own Phone).
In a BYOD business model, you and your employees use your own personal devices for work purposes. Whether a tablet, laptop, or mobile phone, the devices in question could vary depending on the needs you have and the role they fulfil.
This could include utilising task-specific apps, accessing company data, or undertaking simple daily tasks such as sending business emails. (Emails like the ones you'll find in our Communication Toolkit)!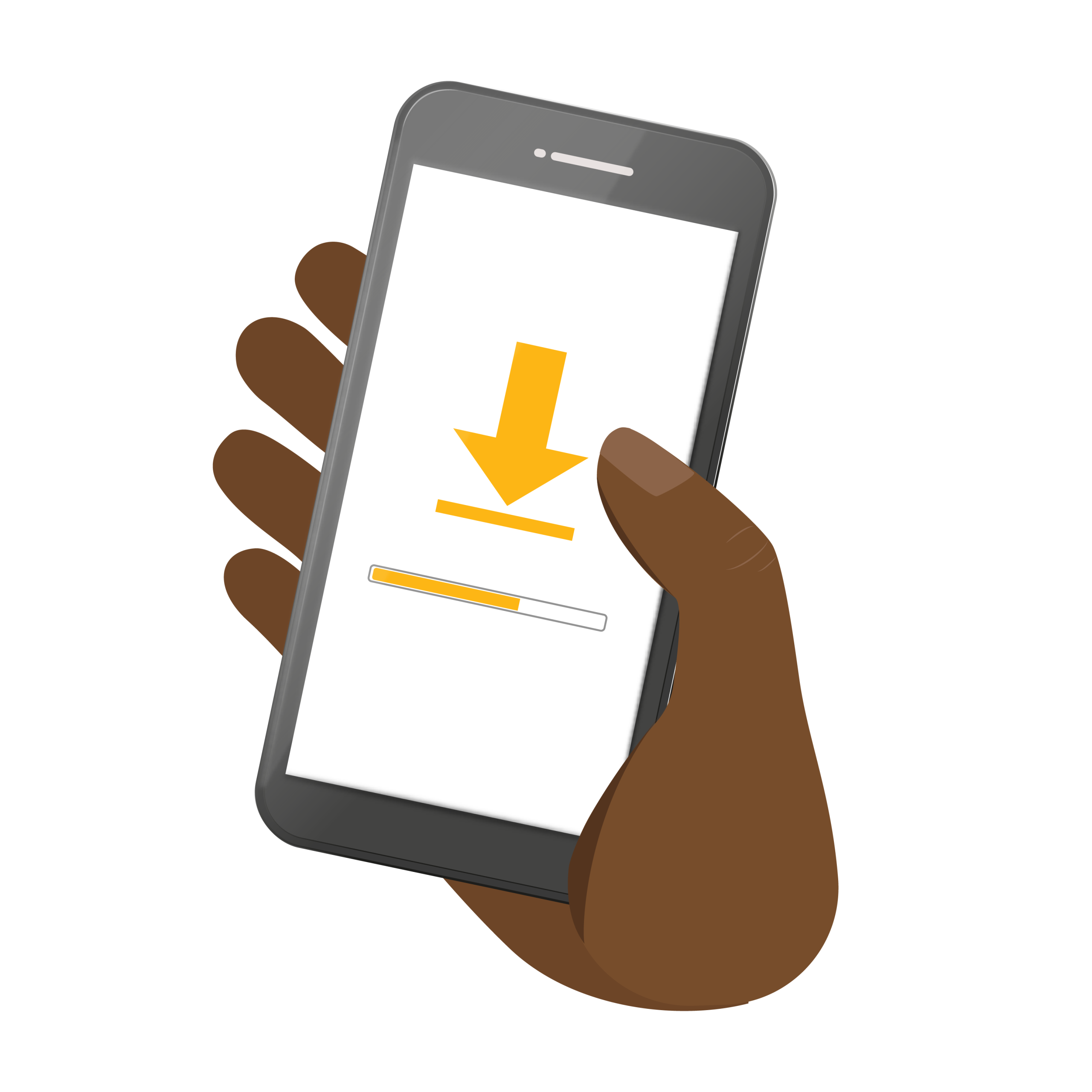 You might think that BYOD is only for small to medium-sized businesses, used as a cost-cutting measure. That's a fair assumption, as not every business can (or wants) to spend £100's for every engineer and admin to access the latest and greatest device.
However, BYOD has had a huge impact on big businesses, too. Even as far back as 2010, one of the most successful BYOD integration stories came from tech giant Intel, which had over 30,000 employee-owned mobile devices covered in their BYOD policy. Their CISO boasted better productivity, improved security, and greater control over their work as a result of this policy.
While there may have been concerns about security, Intel managed the herculean task of securing devices by adopting a clear BYOD policy (more on that shortly) as well as relying on clear communication. Their system was also tiered, with user access restricted to protect users and data.
Amongst other things, employees have designated a specific level of access appropriate to their role. This reduced the likelihood of sensitive data leaking or being used inappropriately on someone's personal device.
Much contemporary software, including Commusoft, follows a very similar approach. It's this level of control that gives business owners peace of mind as they allow their employees to enjoy the flexibility of a BYOD policy.

Why is BYOD important?
To help answer this question, let's consider some stats from Forbes:
The most popular BYOD devices used in the workplace, by far, are smartphones:
"60% use a smartphone for work purposes while 31% desire one."
This is because these are the devices that employees feel the most comfortable with and regard as the most necessary for daily life.
"61% of Gen Y and 50% of 30+ workers believe the tech tools they use in their personal lives are more effective and productive than those used in their work life."
There are numerous other benefits of using mobile devices in business, and BYOD is an important consideration, but for field services, in particular, it can be especially important due to the mobile nature of the work you do:
1. It's important for productivity
As mentioned, employees are more comfortable using their own devices: they know how they work, so using them is practically second nature. They can work faster.
As a personal example, I prefer to use Android for mobile and Windows as a laptop. While I also consider myself fairly tech-savvy, at an old job, I was once supplied with an iPhone and a Mac laptop.
While fantastic devices, I wasn't at all familiar with Apple products and the learning curve really surprised me and this impacted my ability to learn my role faster. All the shortcuts I had memorised and swipe functions I was so used to were suddenly useless, which led to frustrating delays and errors with even simple tasks.
Of course, practice makes perfect and I did overcome this initial hiccup, but it could've been avoided had I either had the option to choose a device I was familiar with or just use my own device to call customers or access a digital database.
Your staff may find themselves in a similar position and with BYOD management, you can avoid these issues. As a result, they'll have an easier time getting on with their work and hitting the ground running because they already know how to use their devices.
This makes it easier to pick up new skills/services so that even if they download a new app, say: to access your job management software's Stock Control app, they're more likely to pick it up faster because of their familiarity with their device. Staff are going to be happier and more relaxed in their role, too.
A study by Cornell University's ILR School in 2012 found that there is a direct link between employee comfort (or happiness) and employee productivity. Indeed, their findings suggested a 6.6% increase in value-added per hour for each 1 point increase in job satisfaction. With this figure in mind, BYOD has to be a factor in increased productivity.
2. It brings about cost savings
Rather than buying desktop computers, extra screens, laptops, mobile phones, tablets, and not to mention all the other expensive tools and equipment that your engineers need to do their jobs, adopting BYOD can save you money.
When a company introduces a BYOD management policy not only are the costs related to buying and maintaining hardware purchases significantly reduced, but those linked to direct device support are, too.
The UK Government's National Cyber Security Centre, in discussing Device Security Guidance and BYOD advice for all sorts of businesses, highlights the cost-saving benefits of BYOD as they "can also minimise overheads for the business relating to procurement and provisioning."
Note: for advice on creating and developing BYOD policy, I'd highly recommend the best practices listed in the NCSC website, though we'll also cover a few key points below.
3. It can encourage employee retention
Gaining the loyalty of your employees is an important aspect of a successful company and should be built into HR policy. Not only does a high retention level keep your recruitment, selection, and training costs down, but it also removes the risk of possible customer disruption due to the integration of new staff.
Within a well-structured BYOD system, employees will feel relaxed with their day-to-day technology, which in turn will lead to a willingness to remain within an organisation.
On the flip-side, if someone does leave your company, it's far easier to remotely remove their log-in access to an app and free yourself from having to chase down any company-owned devices that your ex-employee may still have in their possession.
What are the pros and cons of BYOD?
As with any new company initiative, BYOD management has its own set of advantages and disadvantages.
We'll look first at the advantages of BYOD and then consider any opposing disadvantages:
The pros of BYOD
The issue of work/life balance and BYOD is a complicated one, and we have included it in both the pros and the cons sections. Again, keeping in mind the impact of the pandemic, the benefits and concerns of using personal devices for work have become more apparent.
There are suggestions that BYOD can actually improve work/life balance through enabling an employee, particularly for field service employees to stay connected to both personal and work life, more conveniently. This is because colleagues can easily maintain contact throughout the working day with a level of convenience not afforded in other circumstances.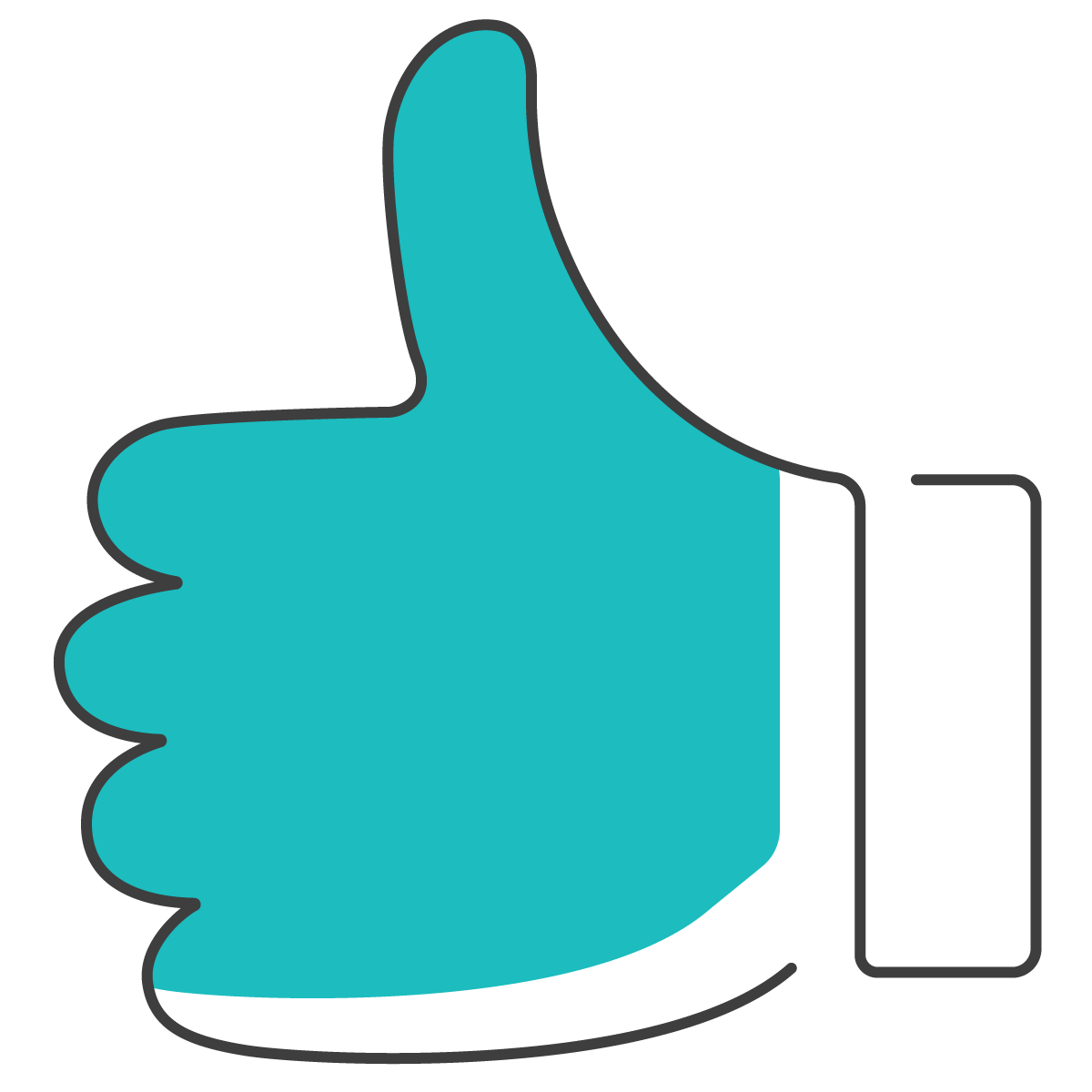 This is also a definite advantage for those employees who have home commitments such as childcare. There is an argument that BYOD allows for greater work-day flexibility, which is another important factor for boosting employee satisfaction and retention.
When working remotely and where mobile phones are concerned, this ensures your team can stay connected without the burden of carrying and keeping track of multiple devices. They're less likely to lose a second device if they only need to keep track of one (and are also likely to be more careful if it's their own). They'll also be less likely to get distracted or confused than if they have two devices: everything they need is on one.
As mentioned, BYOD is likely to increase employee productivity through comfort and familiarity with devices. As such, BYOD will improve productivity through an increase in employee satisfaction and increased access to field service tools for engineers.
This advantage also has a caveat, which we will refer to in the cons section, but you can be sure that BYOD will reduce costs of equipment purchase, hardware maintenance, support staff and support training costs.
The cons of BYOD
There's an irony in that, depending on the individual employee, some of the positives above will be seen as negatives.
In this way, BYOD could be seen as having a negative impact on work/life balance.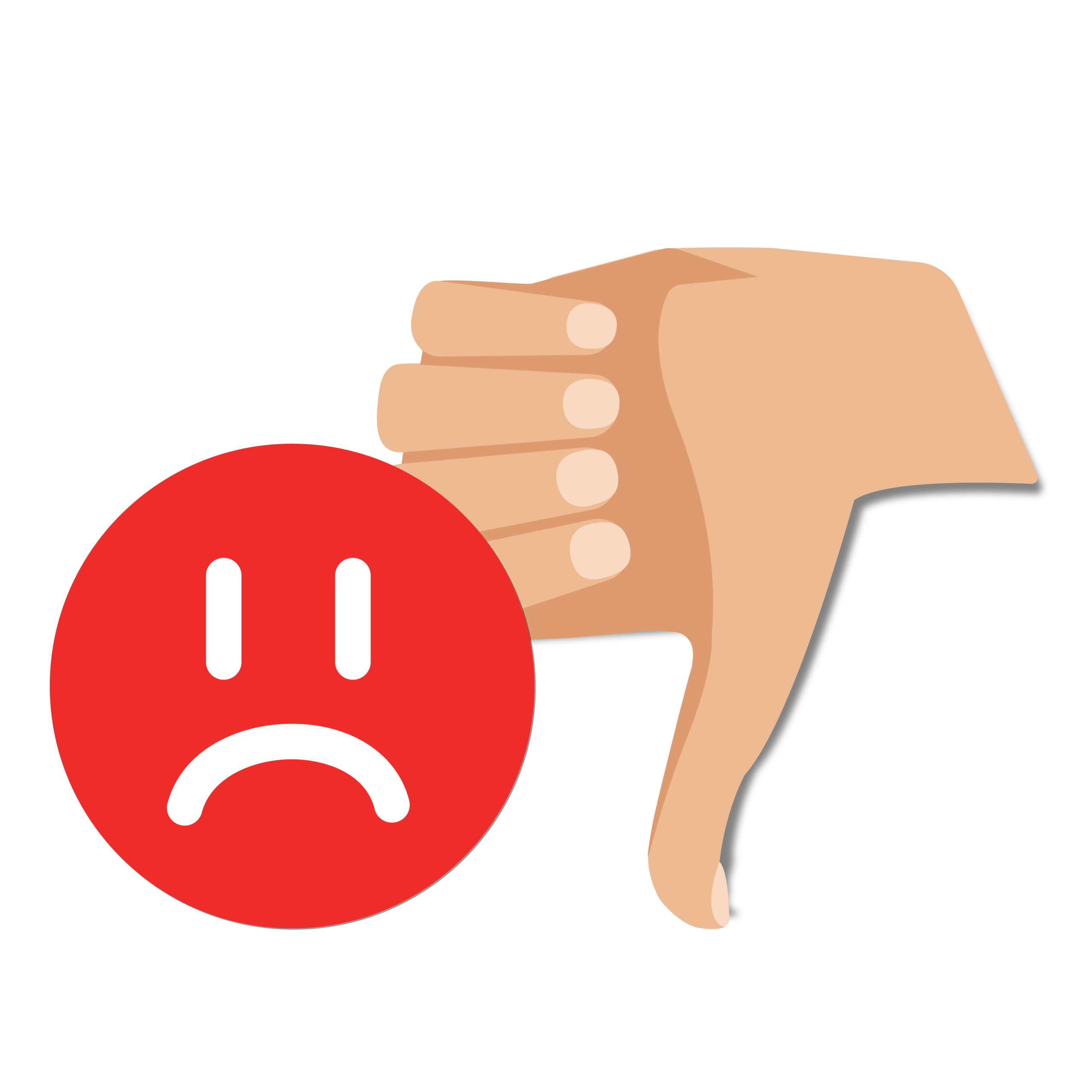 Not everyone wants to have so close a blend of home and work, so keeping work information off of a personal device will be the preference for some.
After all, if pinged on their personal device by a work email or notice, it could be that employees feel obligated to reply, even if it's out of hours. While it might seem proactive or even be helpful, this can be a slippery slope. It's often not essential, and the need to switch off after work can be tricky to manage, especially if the employee hasn't set up barriers to prevent this from happening.
During the pandemic, for instance, many found they were working longer hours. That's not only because they were locked down at home, but because it was easier for their work to intermingle with their home life.
In this way, home-based access to work systems could put pressure, either intentional or otherwise, on employees to do additional overtime. While working from home has its advantages, trying to work during family time or without a dedicated workspace can increase employee stress. This can then have a detrimental effect on an individual's personal and family life.
"The working day is at risk of losing its barriers and there will be real impact on mental health and wellbeing"

The Guardian
The same applies in reverse, as an employee's personal life can interfere as a distraction during the workday. After all, a BYOD policy increases the likelihood of personal social interactions acting as a distraction whereas on a company device they can be set up to limit access to social media and other apps. Staff are less likely to implement these protocols on their personal devices because it'd be inconvenient to keep switching them on and off.
---
Hint: while the above is true, on many devices, a "Digital Wellbeing" option has become increasingly common as one way to help combat this issue.
I use it on my Google Pixel; it's a simple tool that blocks notifications and helps me focus!
---
It's more than a little optimistic to think that 100% of employees are productive 100% of the time during work hours.
In fact, an entertaining but informative webpage from Atlassian suggests that "60% or less of work time is actually spent productively." They explain that work can be impacted by all sorts of distractions, be it social media, chatting to colleagues, texting on the phone, or simply browsing the internet.
When the same device is used for home and work purposes there is inevitably a risk of data being passed to other people, either through the merging of data or when a device is lost.
However, what's needed here is a way to mitigate risk and optimise time spent on devices.
With a policy designed to help integrate BYOD in your company effectively (see below), you're more likely to create good behaviour and protect your business from wasted time, security and data risks, as well as limit distractions, too.
How can I integrate BYOD into my company?
Swapping to a BYOD system cannot be achieved overnight and requires careful planning with possible beta integration testing.
A BYOD policy will bring with it basic training implications and these best practices can help you to integrate BYOD into your company.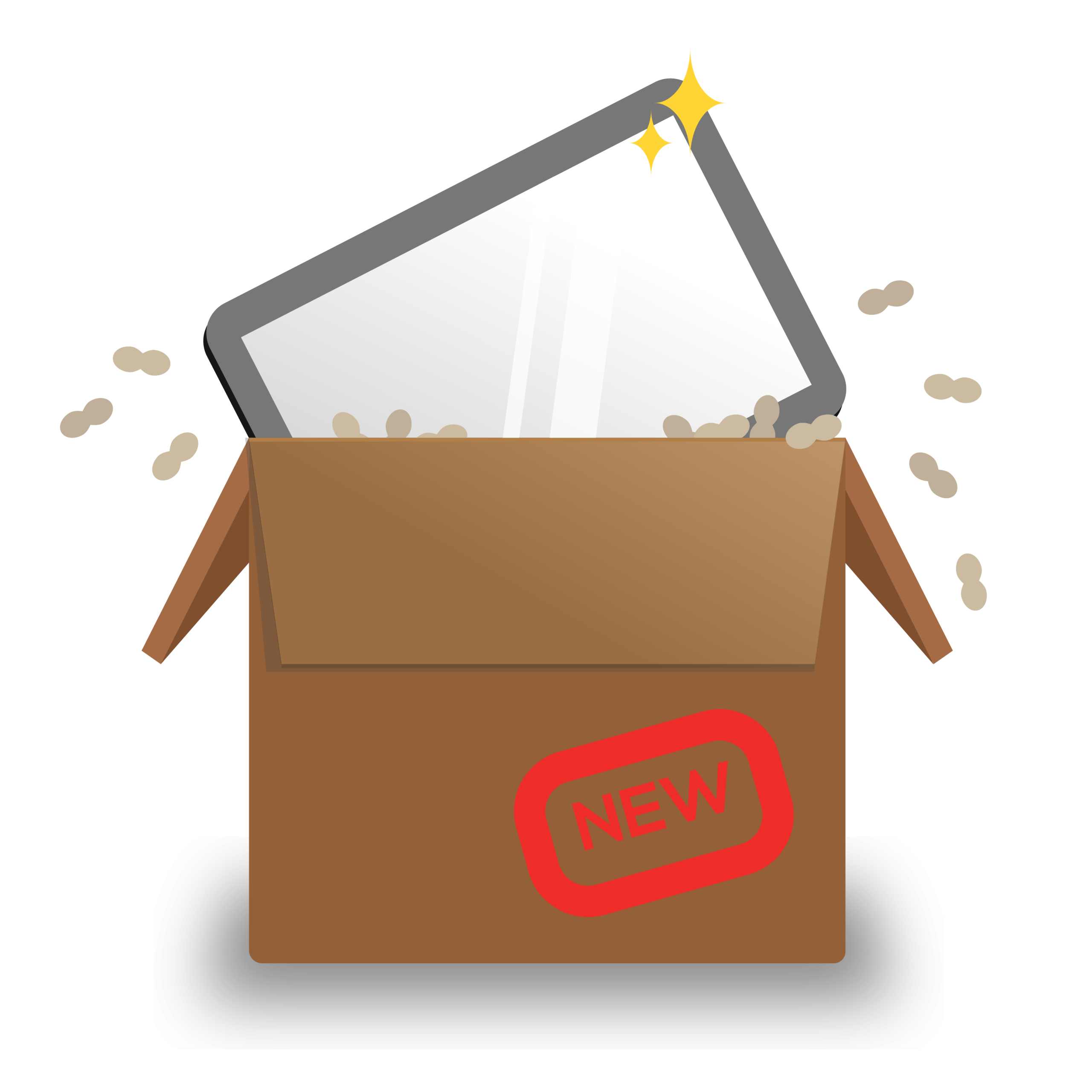 Below are some key points that should be considered:
1. Cost/benefit analysis
Undertake an initial cost/benefit analysis which includes device specification, user access levels, mobile device funding and security policies.
2. Study the ICO BYOD
Study the ICO BYOD guidelines for employers to ensure compliance with the current Data Protection Act and the forthcoming General Data Protection Regulation (May 2018).
3. Remote working rules
Consider the implementation of remote working rules and incident guidelines to cover the risks of theft from public WiFi locations.
4. Create communication channels
Create clear and unambiguous communication channels with employees to cover types of data access, lost device reporting and support requests.
5. Write a clear employee exit strategy
The time may come when you need to ensure that ex-employees no longer have access to work-specific apps or company data.
---
There are clear advantages and disadvantages to a BYOD company policy, but for field service engineers the advantages are obvious. The implementation of quality field service software systems will go a long way towards mitigating any initial risks.
Whether it's your first time or a brand new venture, why not hear from Jack, Sales Manager here at Commusoft?
His advice and years of expertise can be a great help when it comes to choosing your next software solution.
---
After BYOD, what's next?
Now we've established what BYOD is and why it's important, choosing the right software comes next.
That's no small task!
So, if you're already considering the devices you're willing to let your team use, you may well be thinking about the job management software you want to invest in, too.
If you're interested to learn about other, simpler ways to improve on those points, we'd also recommend The Customer Communication Toolkit: it can help you take the guesswork out of the comms you're sending every day!
Download yours, below: