Fix these Mistakes to Get More Jobs for Your Window Cleaning Business
February 2, 2021 - Productivity - 10 minutes
How to get more window cleaning jobs can feeling overwhelming, and that's because there's more to the work than meets the eye.
It's an undoubtedly skilled trade and whether it's climbing up a ladder, abseiling down a building, or riding cradles around the high-rises, it can be eye-catching work…
---
Why is it, then, that the same level of precision and care that you and your team give on the job, isn't given to how you find new customers?
Is it something your business isn't doing that's putting them off?
How can software help you solve the problems that you're facing?
We'll be answering all these questions, and more! Let's take a look:
1. A fight against the competition
Some things are out of your control, this much is true.
You can't prevent other people from running a business (and why would you? A little competition is always healthy), but while competitors are out of your control, how you take the fight to them, isn't.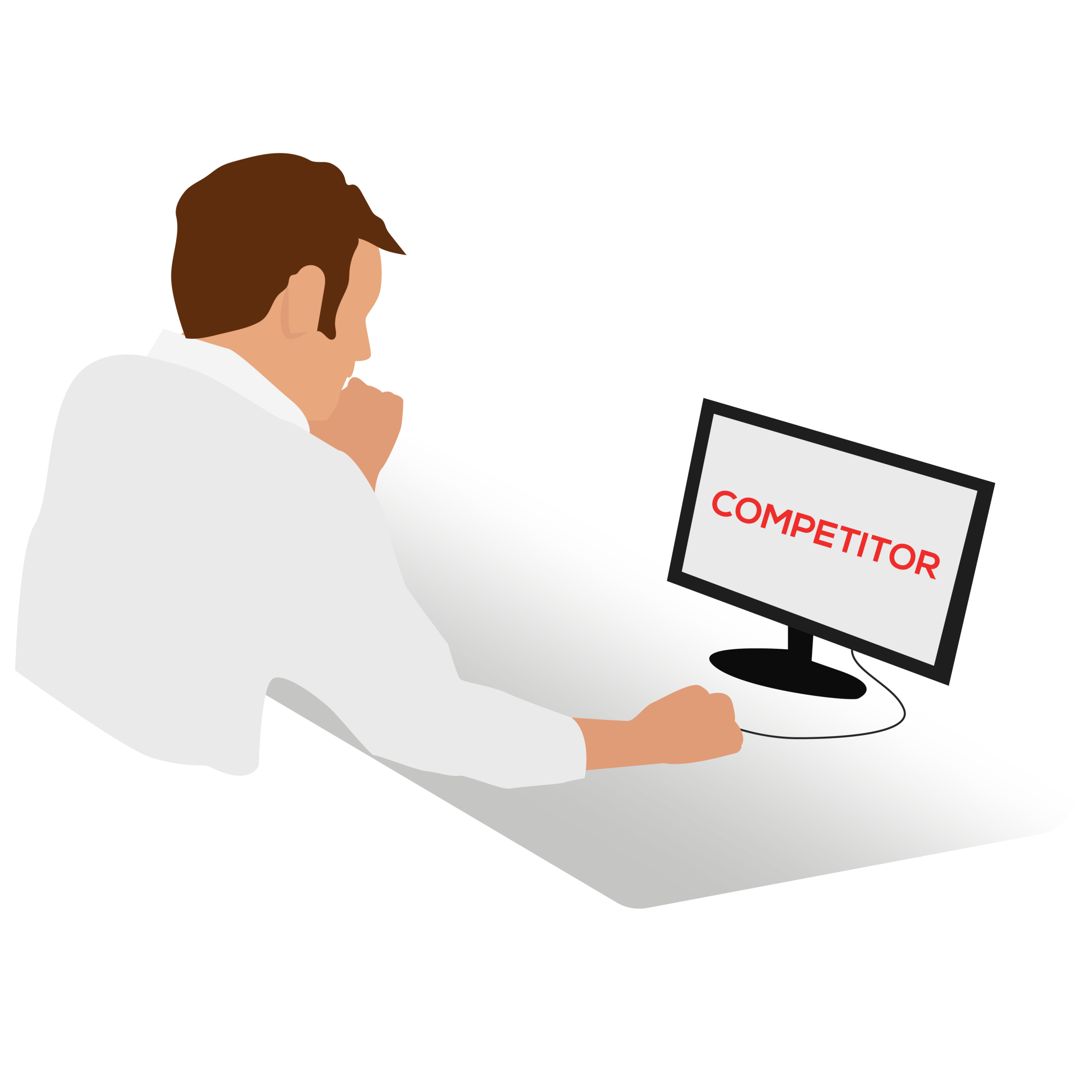 Understandably, the window cleaning landscape has changed dramatically in the last year. Even prior to 2020, it's no secret that shop fronts along the high-streets of many towns and cities have been closing, especially with more customers turning to online retailers.
With this being the case, it's had a knock-on effect that's meant a downturn in the amount of window cleaning jobs available, at least for those of you who dealt more exclusively with commercial clients.
When you add on the pandemic forcing more shops to close and with instances of places like pubs in major cities even boarding up their windows for security) there's been expected and unexpected factors that have profoundly effected the work available. Plus, with department stores like John Lewis and Debenhams struggling, or even closing altogether, the industry has quite literally lost windows of opportunity.
Of course, this hasn't stopped window cleaning companies plying their trade. Ever resourceful, there's evidence of an increasing number of businesses turning toward private and residential jobs instead. However, this means there's more competition to win these customers over.
The question, then, is how do you get ahead?
2. Where communication meets marketing
Depending on the type of work that your window cleaning business does, you'll interact with customers in different ways.
Sometimes, it's still as straightforward as posting a piece of paper through their door to quietly inform them of your services, other times you might opt for a more direct approach and try to pitch to them in person.
For commercial customers in larger cities, particularly for larger businesses working on high-rises and office blocks, the chances are you're arranging more formal meetings to secure your work.
In all these cases, however, how to get more window cleaning jobs comes down to how you communicate with customers and demonstrate your value.
Let's take residential properties as an example; one of the best things about such customers for your window cleaning business is you're likely to have many of them living on the same street. Obviously, you can benefit from rapidly moving from one job to the next, literally door-to-door, and in an ideal world your team of cleaners can crack on uninterrupted.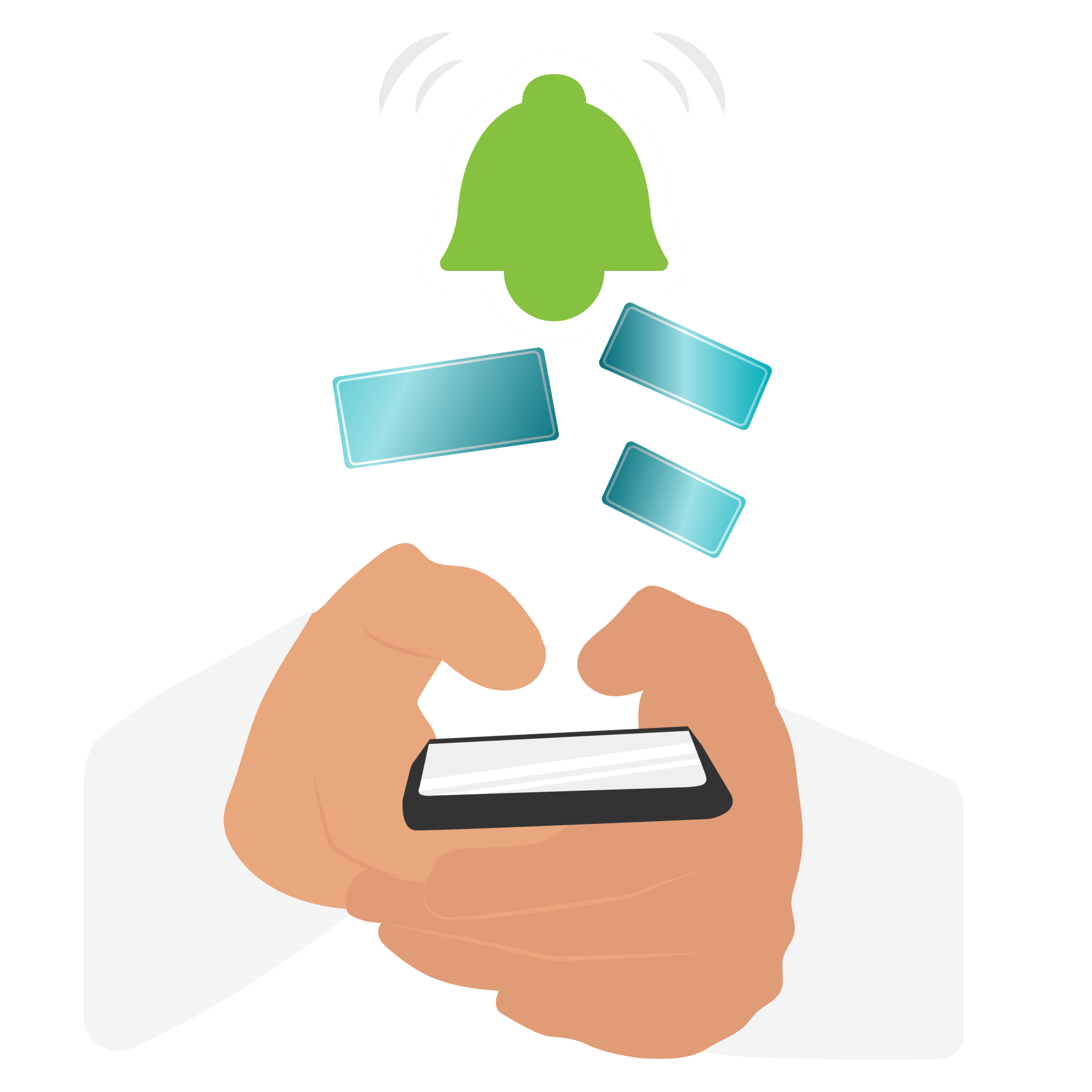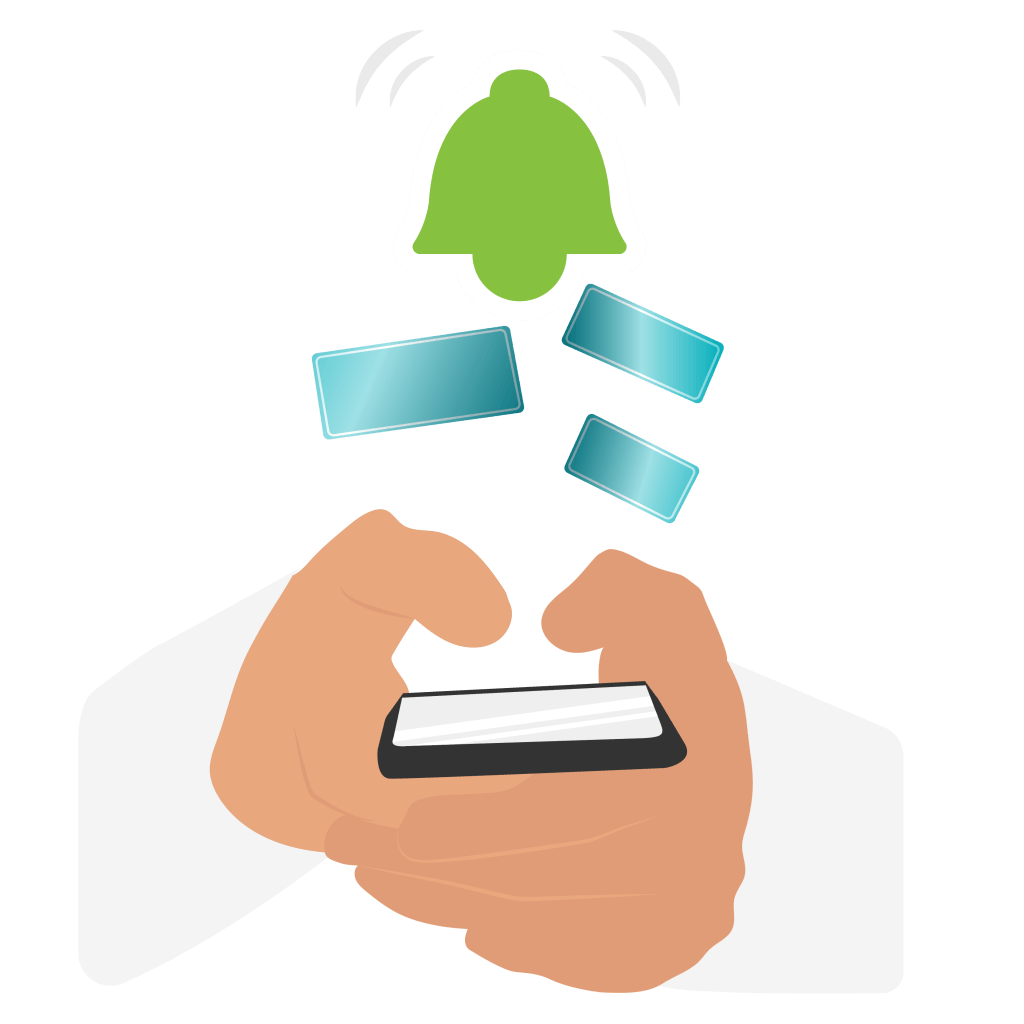 I've seen comments from some window cleaning companies say that they text their customers the night before a job to ensure they can access the property. Communicating in this way under normal circumstances needn't be tricky: you could even knock on (or possibly wave through the window to a familiar face), but as we've discussed, these aren't normal circumstances.
Prudent as these approaches might seem, there's still the question of safety, and if a property is gated, on a terraced street, or has some other barrier to entry, a bit more foresight can go a long way. So yes, messaging a customer is great, but do you know what's better? Having a system in place that does this for you.
With a system that can take care of notifications and confirmations, you can instead focus on replies that need your attention (like a customer saying they won't' be in after all), rather than let these interruptions disrupt your day. As a result of a cleaning software solution taking care of these updates, your team can work faster, or even take things a little easier by saving time day-in day-out, all so that you can complete jobs more efficiently, without always rushing.
"But, how is this marketing?", I hear you ask.
Well, it's these seemingly light touches and changes that help you market your business, and as a result it's how you get more window cleaning jobs. It may sound surprising because many of us are used to thinking of marketing as focused on advertising, like on social media or leafleting, but it's also about how you communicate the window cleaning work you're doing to the customers currently using your services.
After all, you still need to sell to them and if you're taking them on great journeys through improved communication, demonstrating attention to detail, and completing quality work (that people will also see), then that's sending a positive message that they (and others) are going to respond to.
3. Win more window cleaning jobs by improving bookings through software
Speaking of customer journeys, are you booking customers as efficiently as you could be? Do they call, email, or text to request a job? Why not make use of a system that combines these points together with an accessible process that also lets you structure the diaries of your field service workers?
With a booking tool designed to connect to your database, you're going to save yourself a heap of time and effort and ensure you can go a step further to give customers exactly what they want: a straightforward solution to a straightforward request.
As mentioned, when you're using a digital booking system, you're going to find that you can organise schedules far more easily. Whether it's fitting the right engineer to the right job, you can be sure that the quotes you're winning are getting booked in a timely manner that's optimised to help you be as efficient as possible.
And what's the impact of being more efficient?
Well, you're far more likely to fit in additional work.
At Commusoft, we have businesses who report that their software scheduling features allow them to book an extra job every day (per engineer) because of the time saved with administration alone. At the same time, optimised scheduling makes getting window washers from A to B even easier, and all whilst reducing the odds of them missing a job thanks to the aforementioned messaging!
Not only that, but with booking that's tied directly to your customer database, it's also going to enable your cleaners to deliver more personalised customer journeys. The impact of this means that you can respond more effectively to each and every job you're fulfilling.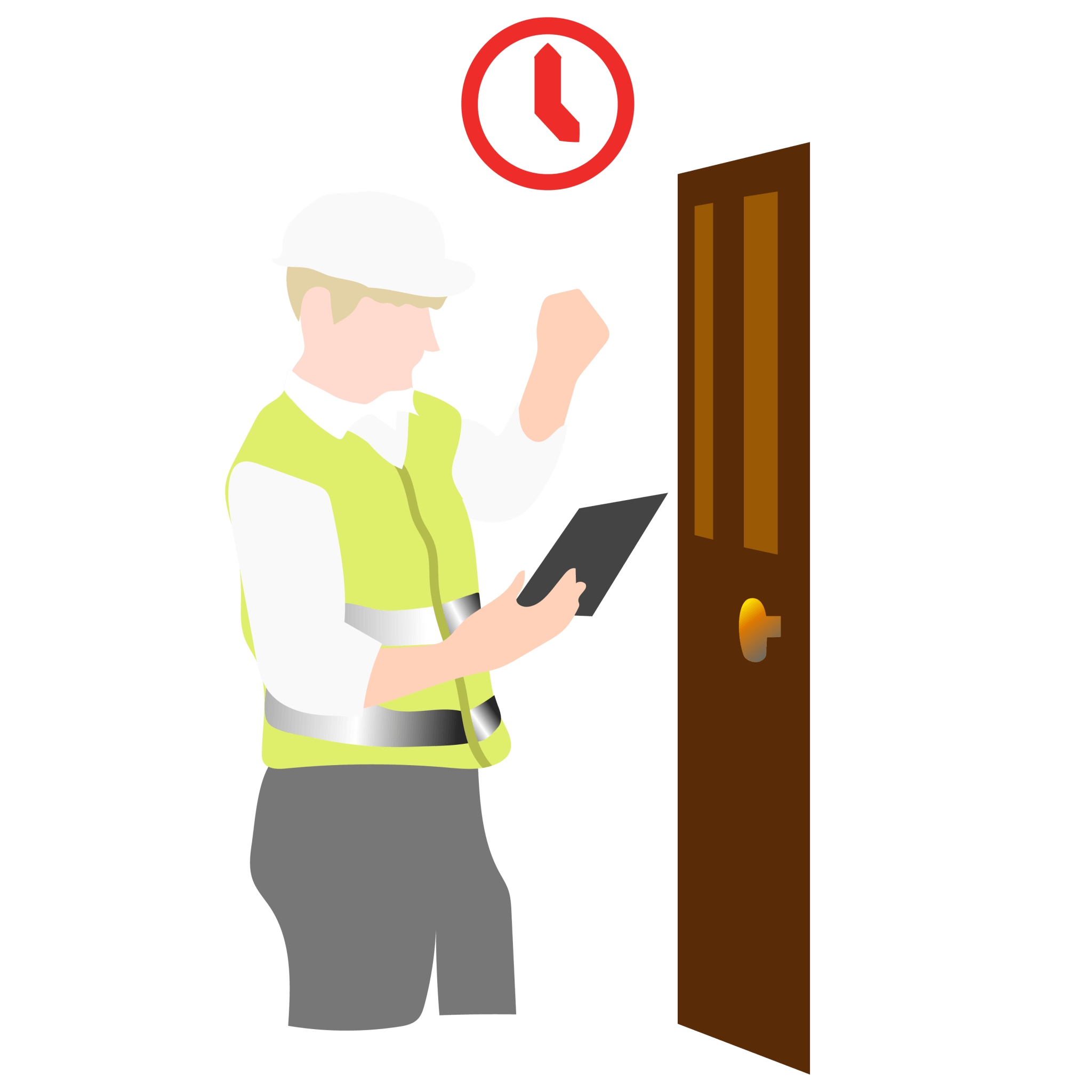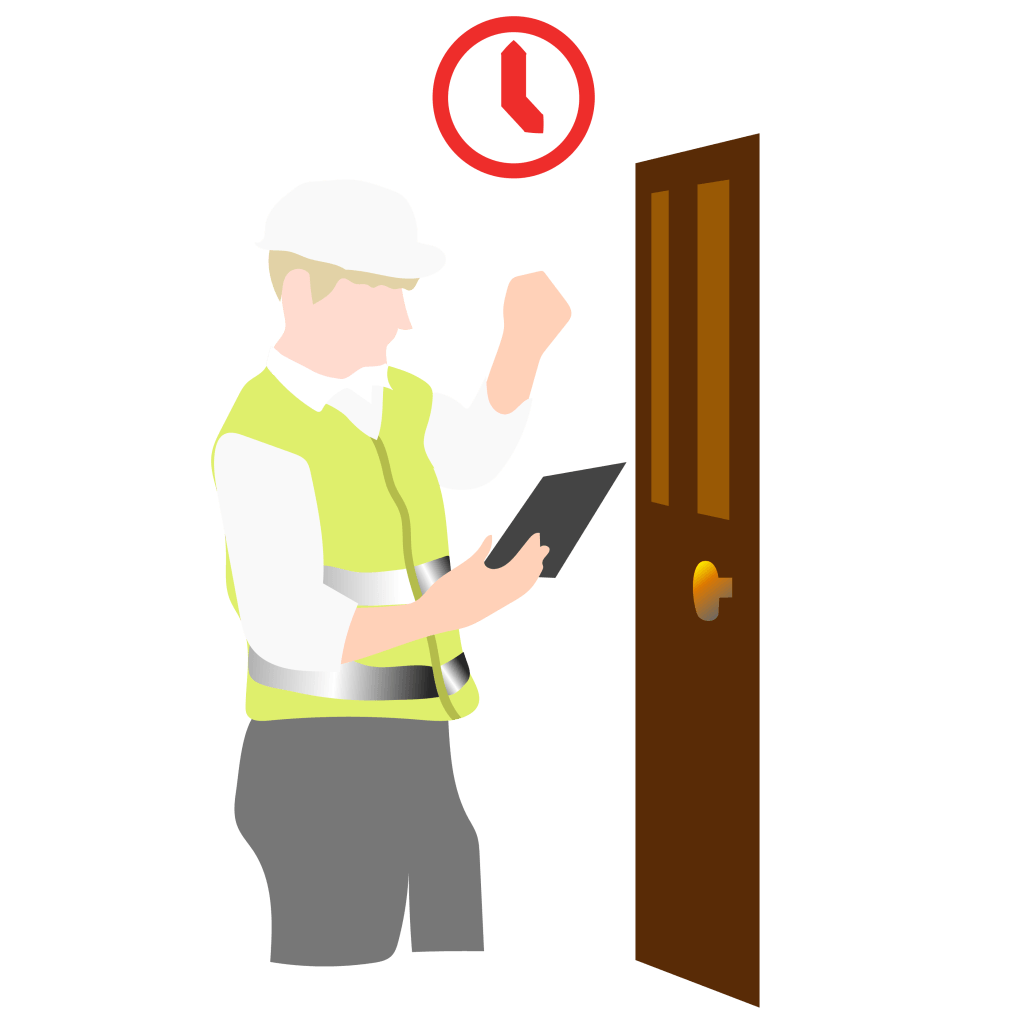 For instance, you might have a note that indicates how a cleaner can access the rear windows of a customer's property; if you have this information clearly stored in your database, then you don't need to bother the customer by asking them every time you send someone new to the appointment: it's already noted in your software for them to see.
What sort of personalised details you record will depend on the customer and the situation, but as they say: knowledge is power. If it's creating convenience for you and your customers, then you're both going to come out smiling as your professional relationship becomes more personalised over time.
4. Make it easy to invoice and pay
If you're not properly keeping track of your costs and, in particular, the way in which you invoice customers for a job, you're going to lose money eventually. It might only be a little, or it could be a lot, but I'm sure you'd rather lose none at all.
Paper trails aren't uncommon in the field service industry, or especially for window cleaners where it can seem as easy as quickly jotting down the price, posting it through a letter, then playing the waiting game.
Cash in-hand is far less common than it used to be too, but do you really want to have to keep going to queue and cash in your loose change at the end of every day?
The long and short of it is that if you don't have a clear process to follow for your invoicing, you'll lose out. The better solution comes, again, from your software.
If you can ping a customer, commercial or residential to confirm you've done the job, sending pictures confirming it's the case (for that extra boost to your customer's journey), and they can click a link which takes them to a payment portal, then even if they're not at home, they could be paying you in moments.
Certainly it would be faster than if you post something through their door, that can all too easily get lost amidst other post, or even side-lined altogether. Minimise risk with a digital solution, and your business' bottom line will thank you for it.
Individual customers still need a good deal of attention as well though, so for that, we've got an excellent resource for you to put to use. Take a look:
.
Download: How to Send an Invoice that Customers Will Pay!
For bigger clients, a more robust, but still easy-to-implement solution, might be needed but it works in a similar way and that's consolidated invoicing. You can take a look here, or click to see more about how at Commusoft can help with consolidated invoicing.
If you're doing lots of work for one client, grouping invoices is a game-changer. Save time, hassle, and make more money with a solution that gets you where you want to go, and fast!
The takeaway on how to get window cleaning jobs
Ironing out the little imperfections in your business will go a long way to creating smooth journeys, not just for your own staff, but for your customers.
Whether it's how you're working to attract them to your business, or encouraging them to give you feedback, you can make a dramatic impact with a few simple changes and prevent problems from building up down the line.
It's a great way to ensure that your work keeps ticking over, that customers continue to be satisfied, and that your business remains competitive when it matters the most!