10+ Sales Techniques and Tips to Sell like a Pro
May 24, 2023 | Read: 10 minutes
Spend even a little time Googling "sales techniques" and you'll find all sorts of advice designed to help.
But what if you're a service, maintenance, or installation business that's new to sales?
---
What works as great advice for some businesses might not work for you, so that's why we've compiled our very own list of sales tips to help you out.
From The 3 Ps of Selling to highlighting digital tools that're designed specifically for field service businesses, these tips will help to transform the way you sell!
---
---
The Sales Techniques and Tips You Need to Know:
We're covering over 10 sales techniques you'll want to use in your business, so let's dive in:
1. List the problems you can solve for your customers
The biggest question to answer when it comes to selling is this:
"Why should a customer want to buy from our business? Why should they choose us?"
The answer should be this: It's because it's obvious to customers that you can solve their problem, better than anyone else.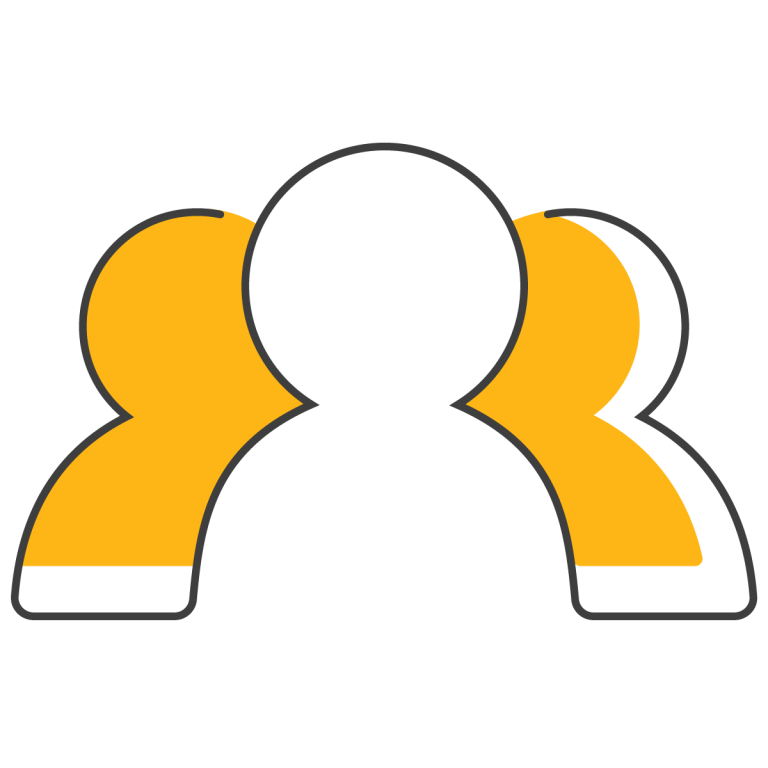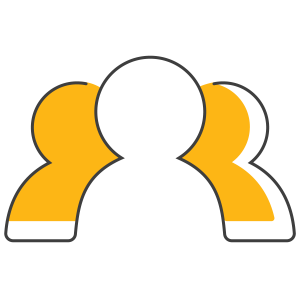 What the problems are will, of course, vary from business to business, but that's why it's helpful to start by making a list of what your business is great at. From there you can focus on a solution-selling strategy and work to present your strengths to your prospects.
Make a note of all the things you specialise in and use them to your advantage.
From the quality of your customer service to the speed at which you can safely install a new boiler: these could be just a few of the many things that make you stand out from competitors.
If you're confident in what it is that makes your business stand out, you'll win more customers over in no time.
2. Develop a sales process
This is something that every sales team needs to function: An A to Z sales strategy.
This will help guide every team member as they attempt to make a successful sale. Whether you have two people or over fifty, a guide can help everyone in your business.
A simple process could look like this:
It's up to you to flesh out these steps, but this standard outline can help you get started. You'll learn to adapt to meet the needs of different customers and situations, too.
Overall, the main thing is to have these steps in place so that your team have something to work from. The structure will help your team, give customers confidence, and help sales progress smoothly!
3. Focus on your people to build a great sales team
Getting the right people on your team is really important. You want to try and find people with the right mindset from day one.
From there, whether you're training old or new staff to learn new skills, you can be confident that a positive mindset is helping them throughout their sales journey.
In this way, you're able to shape good salespeople with a knowledge of selling techniques that will make them more successful.
They'll be able to interact with decision-makers more effectively, and increase the odds of closing more deals.
---
---
4. Know your numbers, so you can know your limits
It's simple: selling is a numbers game. And the goal is to sell your goods and services so that you make a profit.
When you know your numbers, you'll have a clearer idea of what's feasible and what's not. With more information, you can be more confident that you're making a profit.
"You don't need technology for this, You need a bit of time and a spreadsheet. You need to know what you're currently doing, what's your conversion rate now from your inquiry all the way through to the sale being made."

Jason Morjaria
When everyone's aware of the numbers, they can help guide your team to see when they may need to push a deal, when it's okay to break even, or even when upselling customers could be lucrative.
To take things further, you can look at the seasonal impact of your sales successes, too. This way you can better understand your sales cycle throughout the year.
Does it change month by month? If you don't know those numbers then any change that you make to your business (whether it's hiring, new technology, buying stock, and more) can have a big impact. You won't know if these are positive or negative, which makes managing your business and managing a sales strategy that much riskier.
For instance, let's say you're in the HVAC industry which is known to ebb and flow with the seasons. It'd be interesting to know your conversion rate at different points of the year and help you develop strategies for quieter versus busier periods of work.
5. Understand a customer's needs by being a great listener
We touched on the problems you can solve for your customers already, but one of the best ways to sell to your customers is to really listen to them. The more questions you ask and the more you listen to their responses, the better equipped you'll to be truly solve their problems and deliver a great service.
It's about learning what their decision criteria is:
Maybe they care most about price?
Perhaps they need a job done urgently?
To get answers, you need to ask useful questions.
So, if you're on a sales call, make sure you're having a conversation with a customer. The better the conversation the more likely you are to find the right answers that will help you close a sale.
Don't be afraid to investigate with open, consultative questions. For instance:
"What's most important for you on this job?"
"Why didn't you explain what you're after in a little more detail?
"Oh, what do you mean by that?
"Oh, that sounds really frustrating. Are you having other issues you need to resolve?
"Can you just explain that to me a bit more?
It's these kinds of questions that give the customer power and encourages them to open up and give you more information.
With that, you can build even more rapport and make the sales process even easier.
6. Make life easy for your customers
The most successful salespeople are the ones who connect to customers and put them at ease. Not only that but businesses that work to put customers at ease are increasingly likely to find success.
From making it easy to interact with you on their own terms (as with self-service solutions like an online booking portal, email, or even text messaging) to open conversations and questions (like those listed above). There's a lot you can do to make life easy for your customers.
For any action you take, be sure to frame it from the perspective of the customer. Ask yourself: "Does this like my customer's life easier?" if not, think about how you can change that.
After all, if you make things easy for your customers by using software tools or improving interactive experiences, then you're much more likely to win them over again and again.
7. Always follow up with your customers and prospects
It should go without saying that if a customer makes an inquiry with your business you should be prepared to follow-up.
Whether it's a more personalised phone call or even an automated text or email, some form of follow-up goes a long way to give customers peace of mind.
Acknowledging their inquiry can be enough to encourage them that you'll be in touch.
8. Objection handling is one of the best sales techniques
As competition increases, it's more important than ever to understand why a job opportunity didn't go your way.
When you understand why, you can take action to avoid more disappointment down the line.
This is where objection-handling techniques come in and have a dramatic impact on your sales.
They'll give your team the opportunity to learn why customers may (or may not) choose your services. With the right questions and knowledge, your team can even transform potential losses into bigger even wins.
9. Consider how to upsell as part of your sales strategy
Upselling customers isn't anything new, but it can work well for your business when done right. For instance, when money is tight, using finance solutions could be one way to help customers afford a more effective, expensive solution that they pay over a period of time, rather than in one lump sum.
While finance isn't right for every service business to offer, it's worth exploring.
With the right tools, your service business can provide customers with great advice to get the products they really need and it gives them access to a secure method of paying that makes expensive purchases more affordable.
For yourself, those can positively impact your bottom line with higher-priced jobs that benefit you and the customer. After all, when premium products are made more affordable, it means your customers can rest easier knowing they won't have to foot the bill for an expensive replacement down the line.
10. Show customers what you're really worth
A good salesperson won't just tell the customer why they should buy from you, they'll show them.
Use reviews, videos, and testimonials to highlight during the sales conversation that you're the best choice for them.
The biggest impact that these things can have is online. Whether they appear on your website or on-site review sites like Checkatrade, they'll give customers a chance to see your work for themselves.
Customers will do their research before choosing you and if they see evidence of your handiwork, it can play a bit role in convincing them to choose you.
11. Use a Sales CRM to manage customers and generate opportunities
Much like with job management, a sales management tool can be transformative.
Why aimlessly send quote after quote when there's a better way to track sales from start to finish?
Don't rely on phone calls, emails, and notes, but instead on software that's been designed from the ground up to back your business.
Combining all the tips you'll be putting into use, you can stand out from the competition and create experiences that dramatically improve your business.
The Commusoft Sales CRM is available now!.
12. Sales techniques and tips and methods you can watch online
We've prepared four videos you can find even more advice, sales methods, and ideas to sink your teeth into.
From a quick look at basic tips, to further insight into the 3 Ps of selling, as well as Commusoft's own Sales CRM software, we've created content to help you can discover useful strategies.
Explore our YouTube channel to access these videos, and don't forget to subscribe so you never new videos when they go live!
Discover the full Sales Tips and CRM Playlist, here!
---
Sales Techniques to Transform the Way You Sell:
These tips will put you in great stead to elevate your success with sales.
But that's not all we've got for you:
For even more great advice, be sure to download your free guide: Stop Quoting & Start Selling.
You can also go ahead and explore our Ultimate Sales Strategy Guide, with a comprehensive guide designed to help any service business get started with Sales…