How to Sell: Tips for Plumbing & Heating Businesses
June 21, 2023 - Sales - 8 minutes
The who, what, why, and how to sell your services can seem complicated, but we're here to help make things easier!
Let's untangle all you need to know about how to sell more effectively.
---
Different motivations will drive different companies, but everyone shares a common goal: to succeed.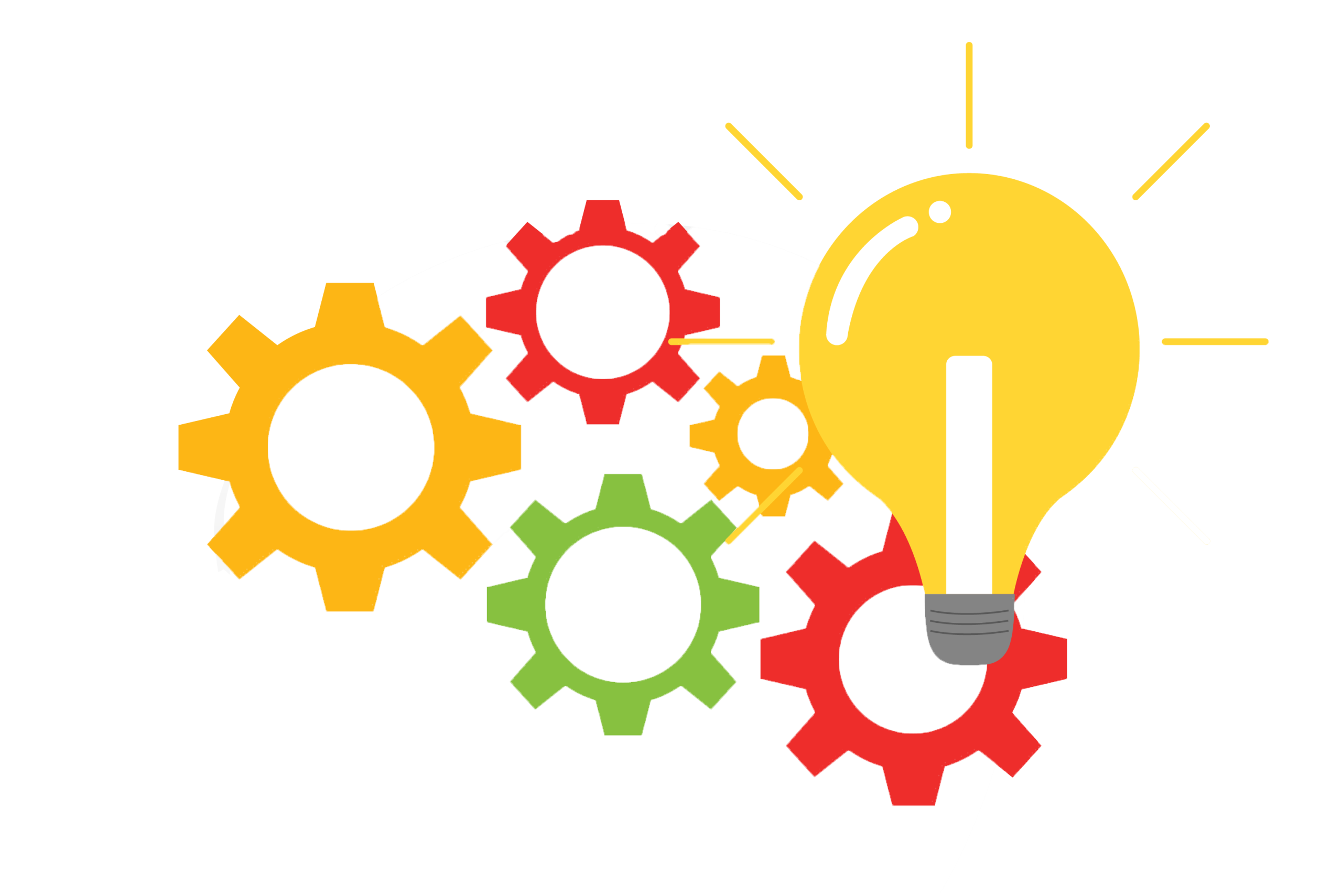 But what you sell and how you sell it will depend on your sales strategy. You'll also need a dedicated team you have to help put that strategy into action.
While you may have expert tradesmen and engineers, when it comes to selling, do they have the skills to succeed?
Does everyone know why they're doing their job and know how to win customers over?
This is where marketing your business and preparing your staff will help in how to sell your services more effectively. Let's dive in:
---
---
1. Why do you do what you do?
Want to know how to sell well? It all starts with how you market your business.
If you can convince customers you're the best choice for them, you'll find success.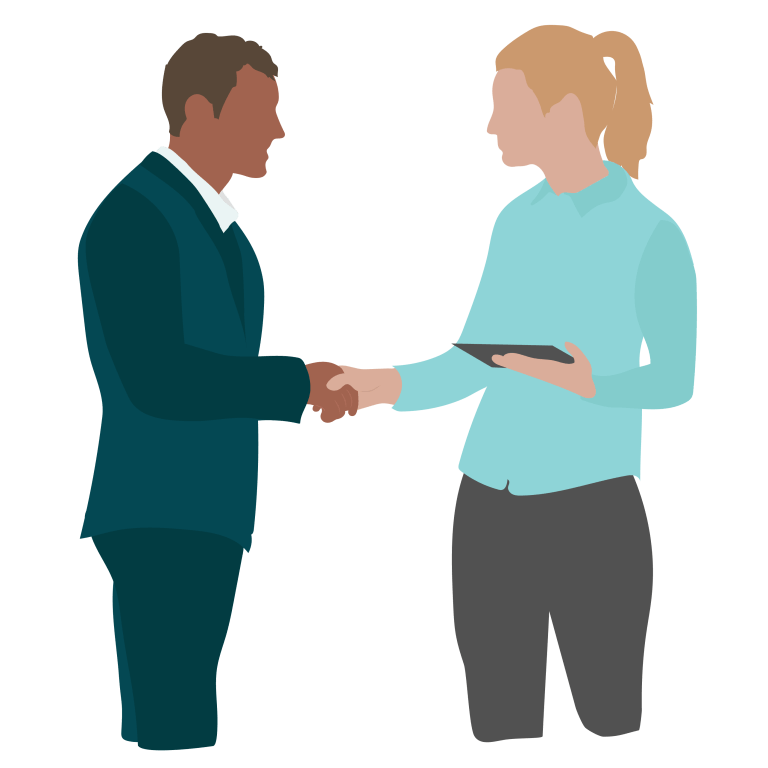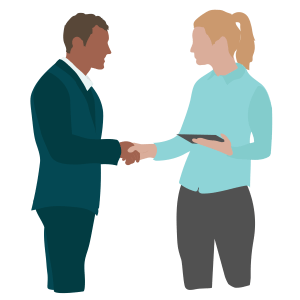 People don't buy what you do, they buy why you do it.

Simon Sinek, Author
It's a simple concept but when implemented well can be impactful.
The basic idea is to get prospective buyers emotionally invested in your product or service.
To do that, your company needs to demonstrate why a customer should choose you: especially if you're up against the competition. (And as a plumbing & heating business, you'll always have competition).
If you can answer "Why do you do what you do?" it can be used as a powerful marketing tool that will help you to sell.
After all, names and slogans can trigger a reaction:
"Just do it" – Nike.
"I'm lovin' it" – McDonalds.
"Think different" – Apple.
These examples aren't just catchphrases either. They're statements. Instructions.
Apple have had the same catchphrase since 1997 and it's served them incredibly well. With it, they've cultivated a near-fanatic following of loyalists and served millions of customers who'll spend a lot of money to use a premium product. They've marketed their brand so well, that the products they make are almost secondary to their success.
As this video points out, companies like these aren't selling anything massively different from their competitors. In reality, they're still just selling trainers, burgers, or computers. But it's how they sell them that sets them apart.
And that goes for your plumbing business versus your competition.
Your customers will want clean water and a warm home. You and your competitors are capable, but your job is to convince potential buyers to choose your business…
Word of mouth, social media, your website, and customer reviews can all work wonders here. Use them to hook your customers on a feeling and it will dramatically improve how to sell your services.
2. Making "how to sell" as simple as possible:
Whether it's learning something new or making a purchase, the more simply the information is presented, the easier it is to engage with.
For your plumbing business, this means ensuring that every customer journey you provide is straightforward and accessible. (It also still means doing great plumbing work, too).
When they are, the odds of selling your products and services go up. That's because you've removed friction that might otherwise drive a customer away.
For instance, to book a job or make an inquiry, is the customer's only option to phone or email you? That's almost definitely going to put people off. These days, customers are looking for self-service solutions, like an online booking portal, that put them in the driver's seat.
From online booking, sending notifications, and filling in forms, to making payments, the graphic below showcases the ideal customer journeys you should deploy: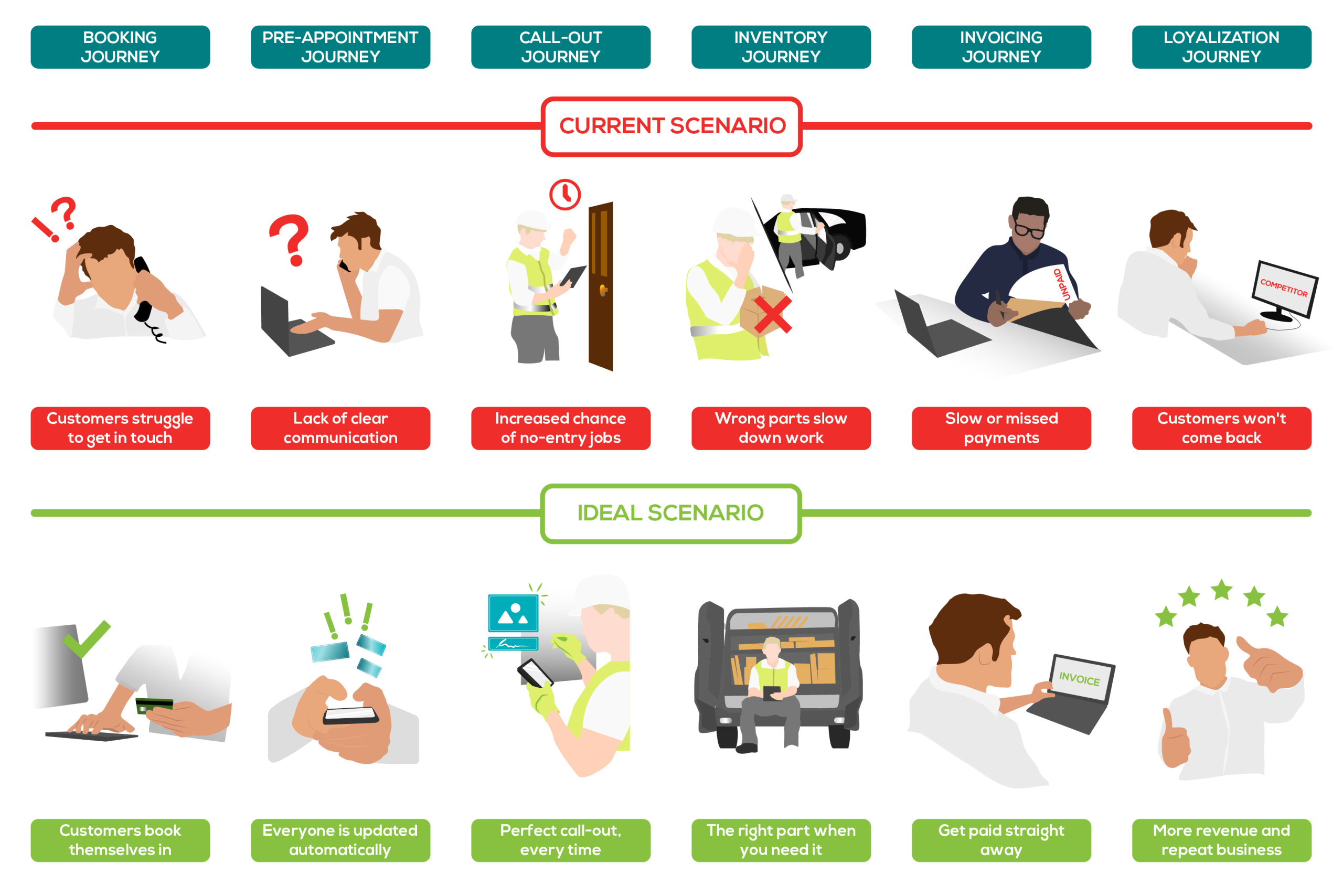 At Commusoft, we aim to make customer journeys as convenient and efficient as possible.
With our software, you can save hours of manual admin and put that time into more useful tasks.
Make your customer journeys as easy as possible and easier sales will follow, too:
3. Learn to be creatively compelling with how you sell:
What you're selling is important.
Is it a feeling? A dream? Or are you leading customers on with the promise of what could be?
If you take it literally, you're not doing any of those things.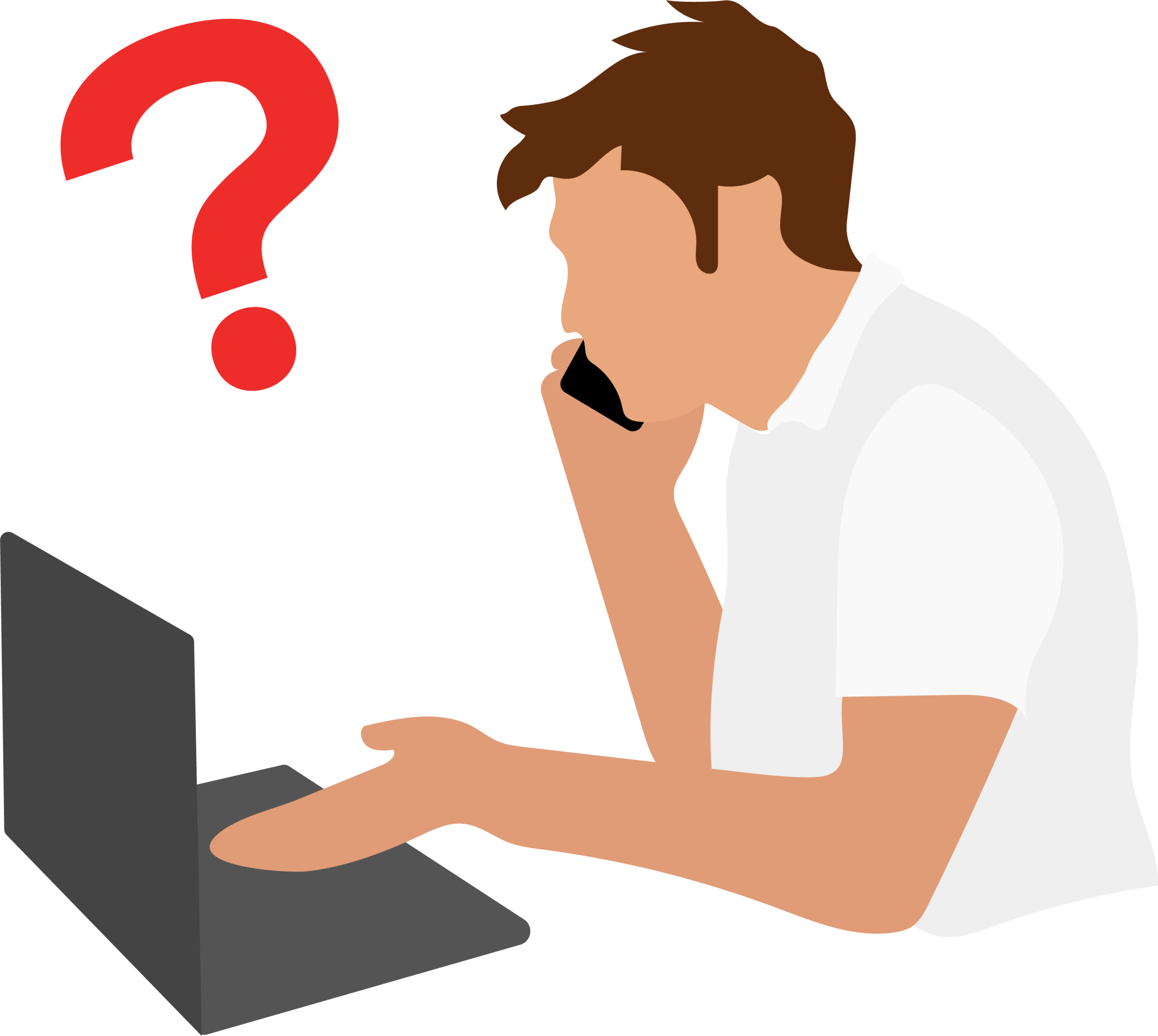 Your job is installing, fixing, cleaning, or physically repairing assets. Whatever service you sell, it'll be obvious to your customer (or it should be).
"We clean windows". "We'll fix your roof". "We install central heating".
The next step, however, is to be compelling so that they pick your services.
I'm a firm believer stories can help businesses to attract customers, build better relationships and help you sell.
This is where you'll need to start getting creative. Let's consider two examples to demonstrate what we mean:
One advertising headline you use could read:
"At Blank's Heating, we install boilers to help warm your home."
This is a true statement, but it's not exciting, is it?
That's because it's not giving customers interesting information.
Alternatively, an advert could say:
"At Blank Heating we believe in comfort, and so does our team of dedicated installers. We're determined to keep your family warm, dry, & safe. Contact us to learn how we can help!"
The latter packs way more of an emotional punch.
Would you buy from a company that's purely transactional or one that's invested in helping you out?
Again: it's all about convincing them why they should choose you. It's not because of what you do, but why you do it.
• Experiencing how to sell effectively:
Before I worked as a writer, I used to work in sales. It wasn't really a great fit. I lacked the "killer instinct" needed to close deals and never got on well with aggressive tactics that were encouraged to help us sell.
That's because, ironically, getting a sale never felt like my main priority.
Instead, I wanted to help customers, not force a sale for my own sake.
Trying to explain this to my manager was interesting. She looked at me, a little stunned.
I explained that while I knew getting a sale was my goal, I was more concerned with making sure it was the right for the customer. I didn't want to bamboozle them so that I'd get my commission. No: I wanted to be sure that they believed that the product I was selling would actually benefit them. Sometimes it would be obvious it wouldn't, and so I wouldn't push for the sake of my own targets like some would.
I still believe this is a good way to approach your own sales strategy and sales process.
Don't sell for the sake of it.
Sell with the customer in mind and build a sales strategy that focuses on bringing them value. You will see the return on your investment. That's because when you sell with the customer in mind, you can sell with more confidence.
Here's a short list to keep in mind for how to sell effectively. Customers should:
See the value in what you do.
Believe they're going to get a quality service.
Feel confident in the results you've promised.
Customers will respond positively when it's clear you're there to help: not to empty their wallets.
---
Explore the Ultimate Sales Strategy Guide for more advice!
---
Here's how to sell effectively by using Commusoft:
What you do and especially why you do it will have an effect beyond financial results. They'll help you to build a customer following that's loyal to your brand and helps you attract more customers to use your services.
So, when you look at how to sell more effectively, really consider what motivates you and your team and how you can get that across to your team. Give them the training and tools they need and you'll empower them to drive success to your plumbing & heating business.
If you're eager to build a successful sales strategy, Commusoft is here to help!
Below, you can explore the brand-new Sales CRM, we've created. You'll find all you need to know about using our new tools to manage your sales pipeline, create beautiful proposals, and much more.
Discover everything about Commusoft Sales, below: