How Your Plumbing Business Can Handle Non-Paying Customers
September 13, 2021 - Finances - 16 minutes
Look at any social media platform or forum where field service business owners spend their time and you'll find many tales of woe from plumbers who were fleeced by a customer.
It may leave you wondering what to do with non-paying customers.
---
Your plumber did the work but then the customer either flat-out refused to pay, dragged out the payment process for months, or their company went out of business before they could shell out the cash…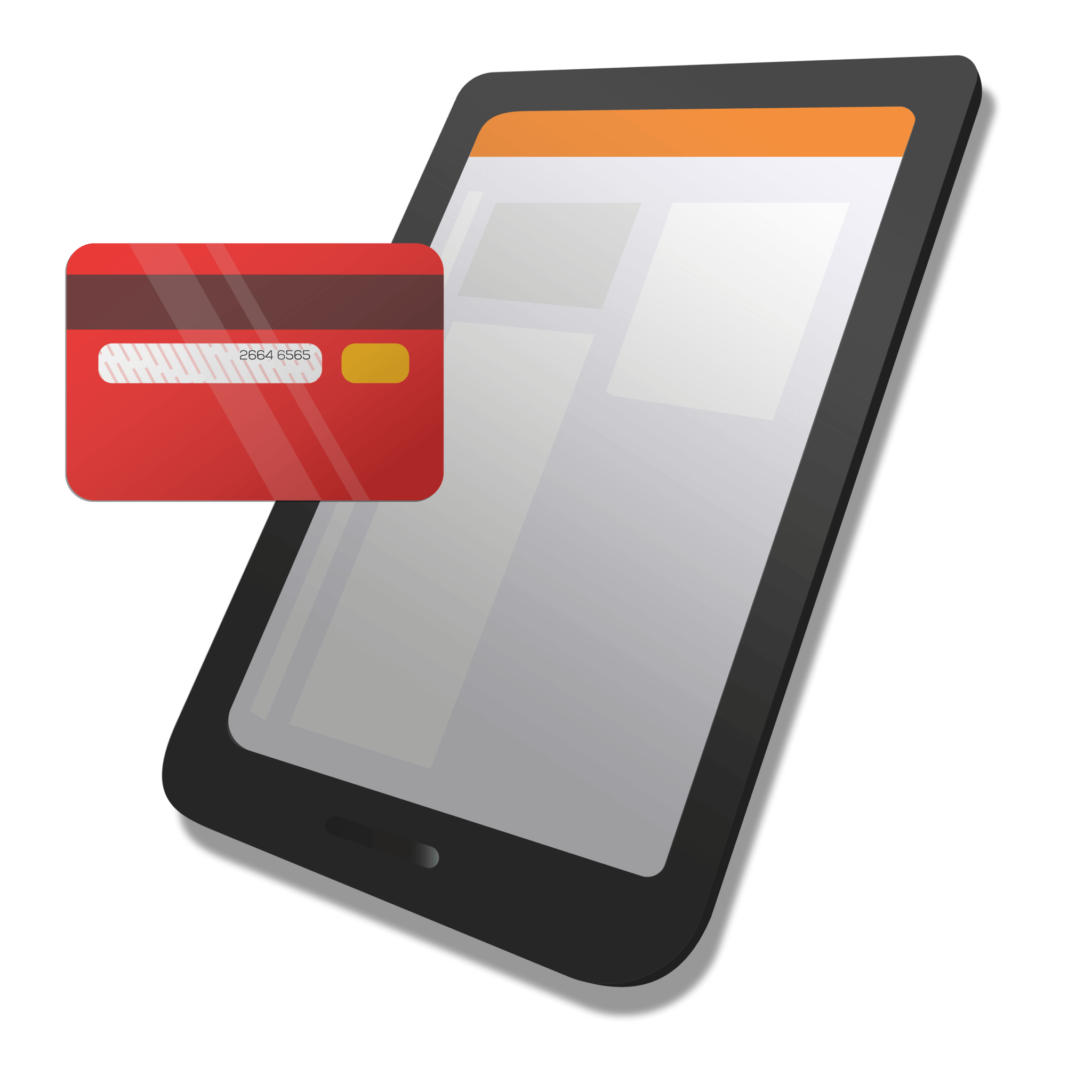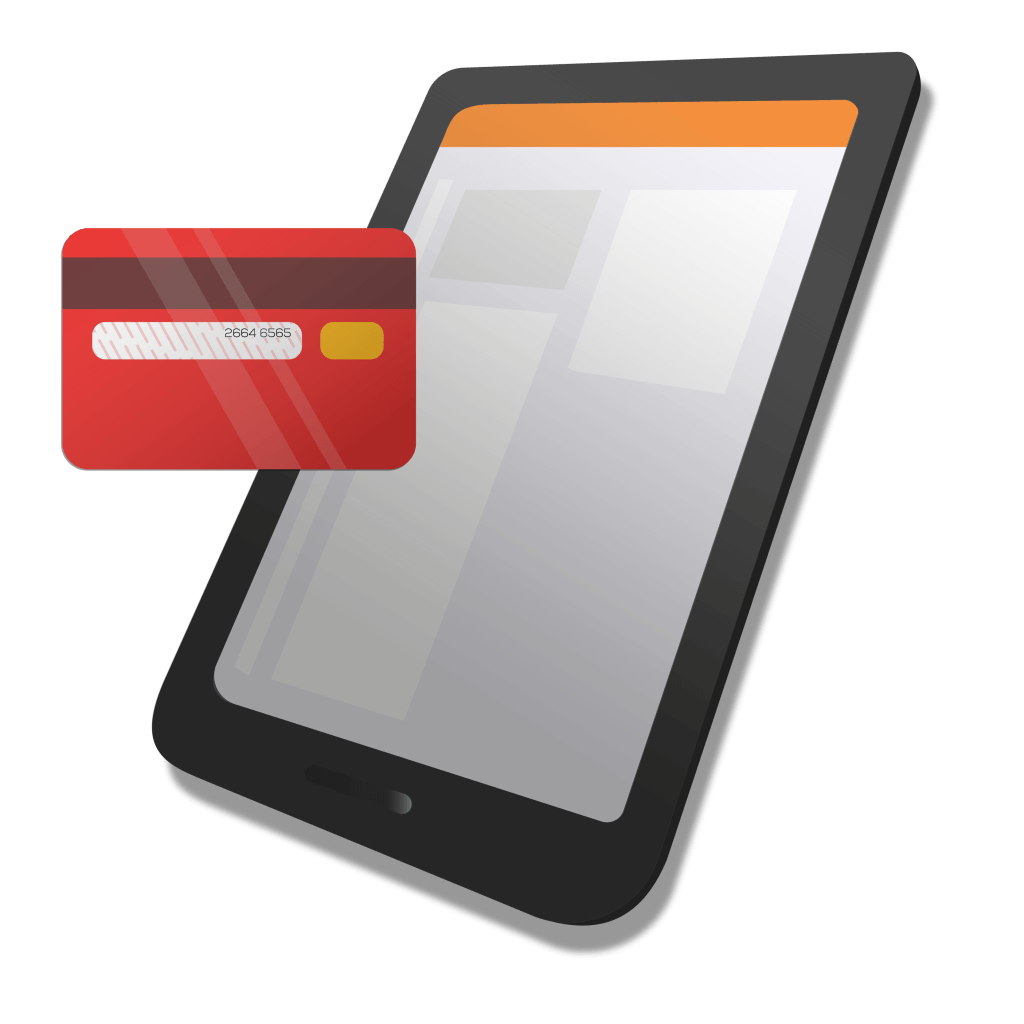 "Sometimes it doesn't matter how early or prompt you are, how clean or courteous you are, or how high-quality your service and workmanship are."

"The customer always has the financial upper hand, and it's become more common for a customer to threaten negative social media posts and openly blackmail in order to get money off or to win the dispute."

Elliott Raggio, Director of On Tap Property Services Ltd
Below, we've got an overview of how to avoid the problem of non-paying customers before you're hit with one. However, if it's too late for that, then you can skip ahead to see what else you can do to more easily chase non-paying customers.
---
No matter your situation, we've prepared free email templates that you can use to improve the chances of getting your invoices paid, too!

If you have suffered from non-paying customers, make sure it doesn't happen again!
---
How to Avoid Late-Paying and Non-Paying Customers:
Let's talk about avoiding the whole mess of non-paying customers in the first place.
1. Don't push the sale.
While it's true that if you don't ask, you won't get, it shouldn't come at the cost of making a customer uncomfortable or regretting their decision. No one wants to be pushed or feel forced into a sale. If you have to push to make a sale, that's a sign that the customer just isn't that into you.
They may even turn into a non-payer who regrets their purchase once it sinks in.
2. Watch out for penny-pinchers.
If a customer seems more concerned with the price of your plumbing services than the services themselves, watch out. Everyone wants a good deal, sure, but a race to the bottom and getting into the nitty-gritty of a few £'s and pennies can be time-consuming and is rarely worth the financial reward.
Agreeing on a fixed price ahead of time is a great way to avoid dealing with tricky situations like this and can significantly reduce the number of non-paying customers who might otherwise keep on trying to negotiate lower and lower prices.
These types of customers have a higher rate of backing out of the deal once the work is done, according to this article on the QuickBooks site about how to know when a customer isn't likely to pay.
3. Insist on a contract.
When clients ask "Do we really need to use a contract with every customer?" The answer is quite simple: "If you want to get paid: yes."
Heed this advice.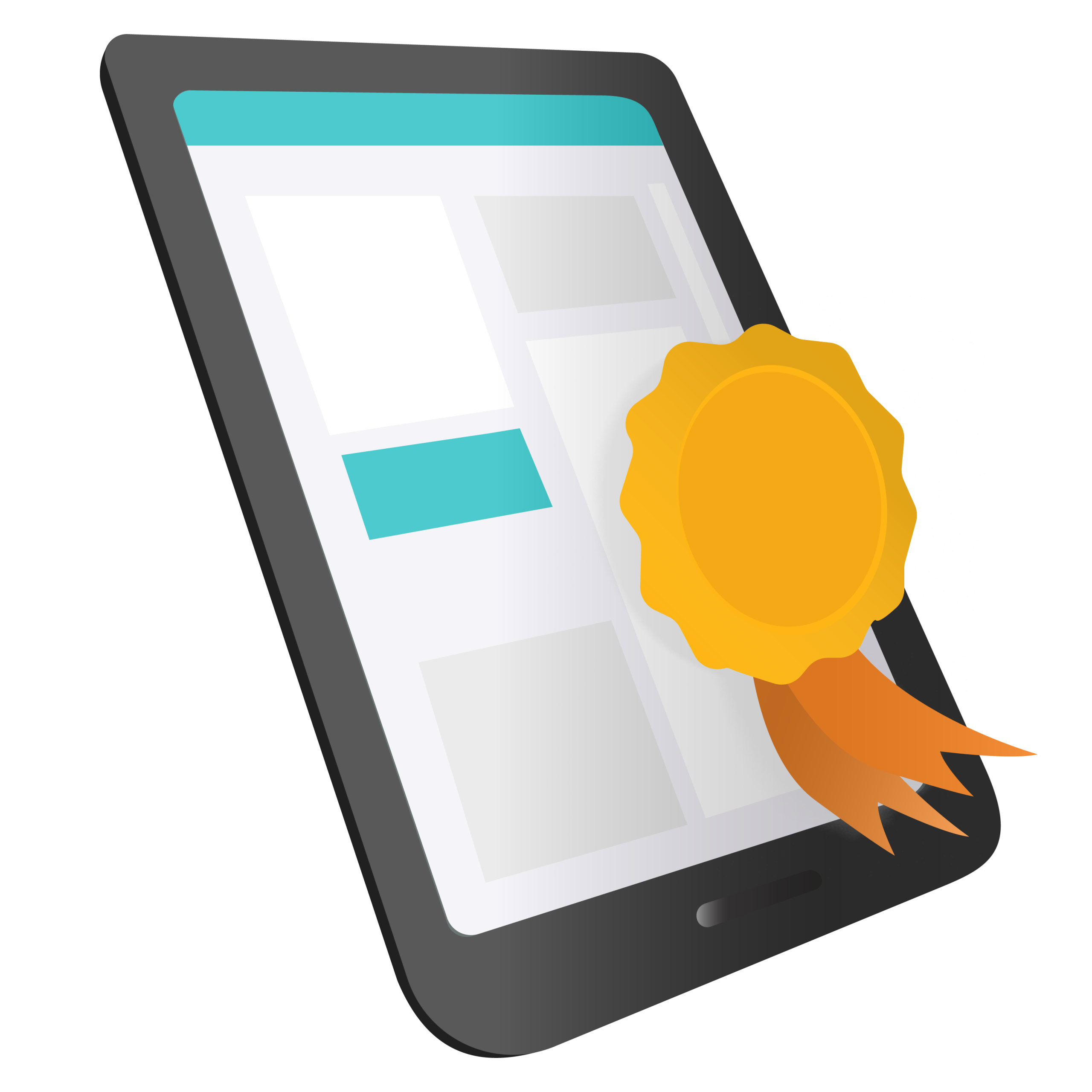 If a customer refuses to sign a contract, send them packing.
We get that it can seem like it's not worth the effort to draft up a detailed, multi-page contract for a small job, but simple agreements and terms & conditions needn't be difficult to draft up. Many businesses will rely on a verbal agreement—but doing this exclusively means you run the risk of a customer disputing the bill later.
It's a simple rule: no paper trail = no pay.
Instead, write up a quote and get authorisation on those small part installs. This makes pricing more transparent and means customers are less likely to dispute the bill.
With easy-to-organise communications that can even be set up automatically, your business can benefit from a detailed digital paper trail that is sure to help you overcome payment problems!
To learn more, explore how The Customer Communication Toolkit can help you!
4. Gather the evidence.
"We do all we can to avoid being put into this position [of not getting paid] by taking regular photos and getting on-site signatures in our Commusoft app stating that customers are happy with the workmanship," says Elliott Raggio.
It's so easy these days to snap photos and get digital signatures that there's really no excuse not to do it. Using a digital form that pops up on your phone or tablet also makes asking and answering questions out in the field infinitely easier too.
Give yourself the best chance of avoiding non-paying customers by collecting the data you need in a way that's easy to manage and record.
5. Get paid upfront.
Make sure customers are clear on your payment terms; for example, you might ask for one-third up front, one-third at the halfway point, and one-third once the job is completed—and don't start work until you've collected the first payment.
Many plumbers can be concerned about asking for payment upfront. But consider this: We already pay for things like hotels and rental cars by securing the bookings with our credit card and putting down a deposit, so why should plumbing services be any different?
To help, Commusoft has the ability to store card details against the customer record when booking the job, which makes it easier than ever to complete essential admin, hassle-free!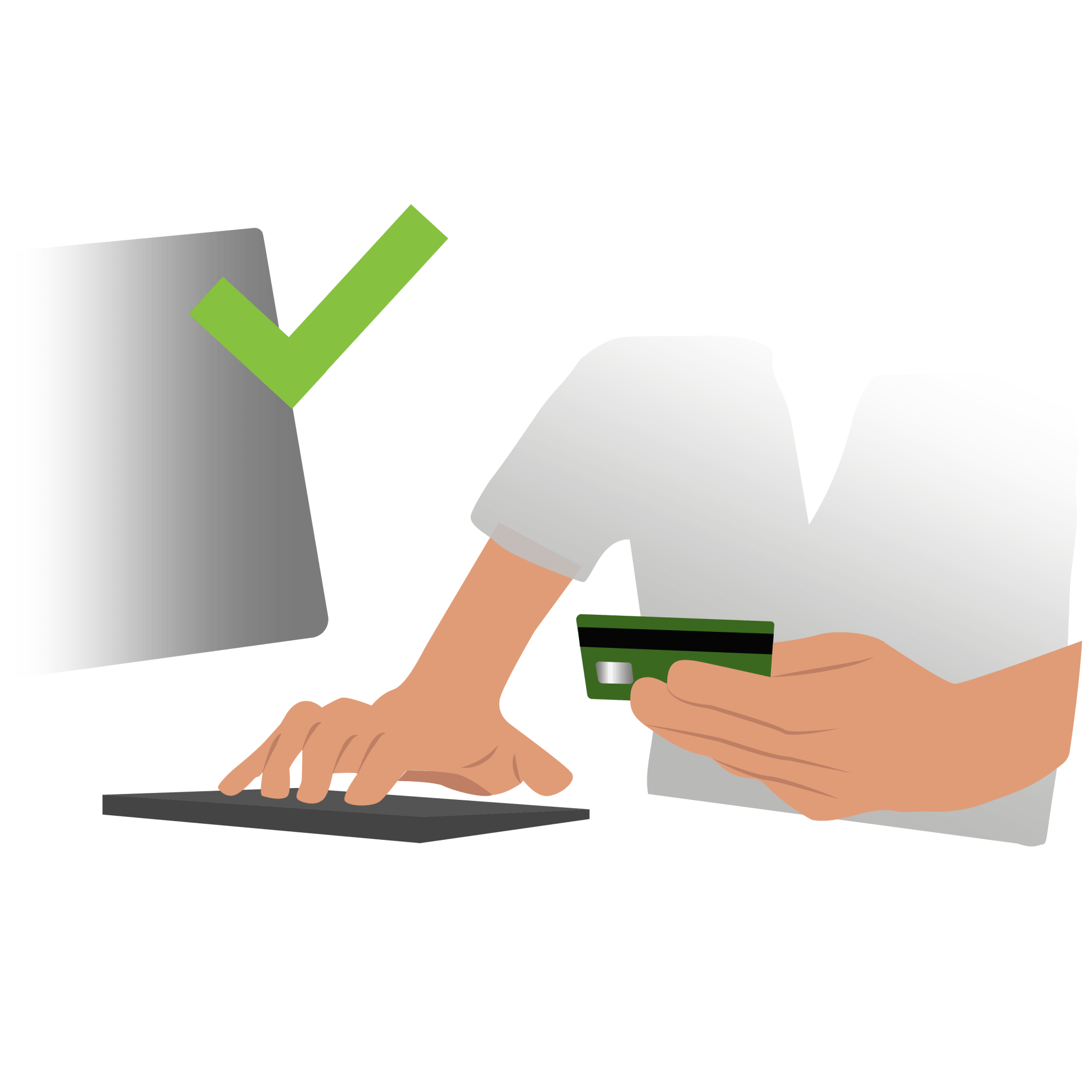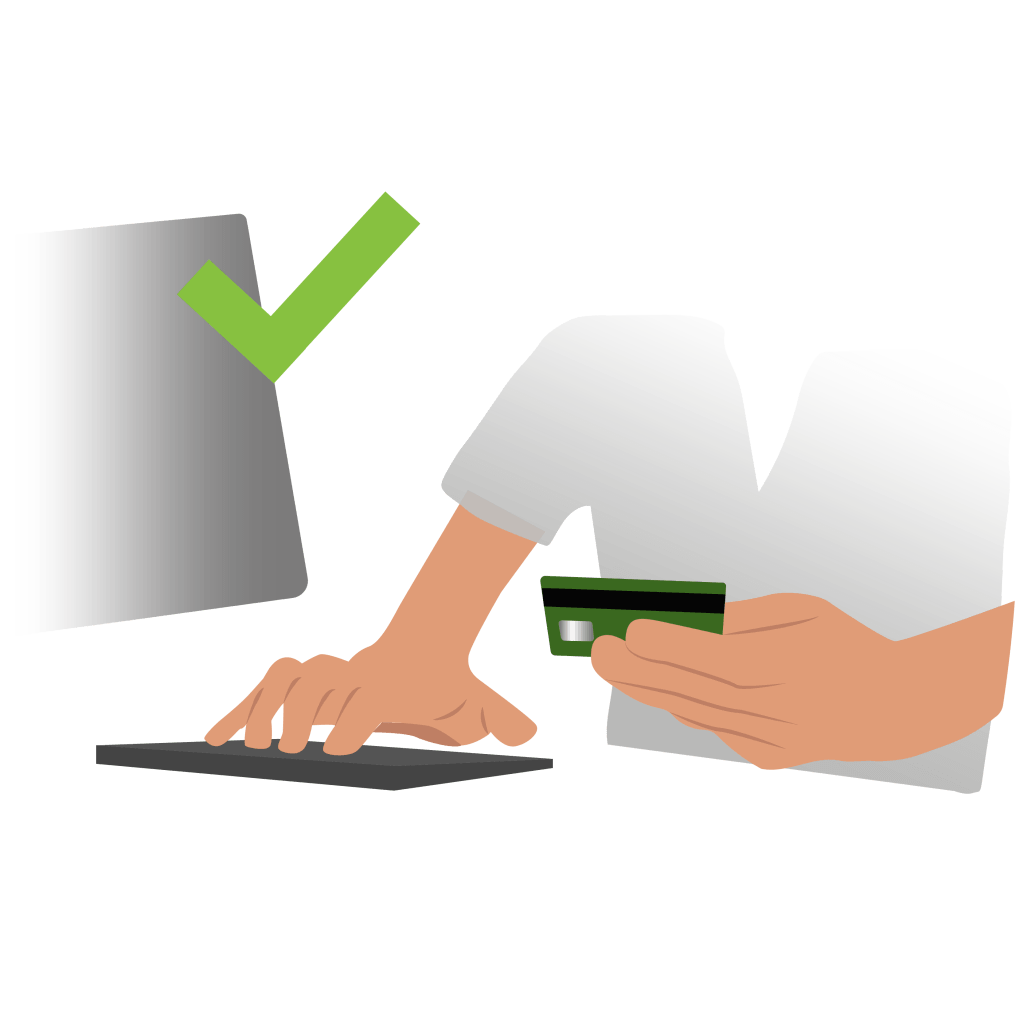 Of course, to ensure you're paid on time, it can also help to keep your customer well-informed throughout the entire job process.
From the first confirmation, right through to completion, clear messaging helps to set expectations and reinforces deadlines, but without being pushy. With a rock-solid communication strategy, you can make it significantly more likely that your team will be paid on time, every time!
That's a big part of why we've put together The Customer Communication Toolkit of 10+ email and SMS templates you can use to improve how your business communicates with its customers.
Not only that, but thanks to automation tools available in Commusoft, you could use these templates to make staying in touch (and getting the results everyone wants) much easier!
6. Don't trust the trustworthy.
Ever notice how it's always those people who say: "You can trust me" or "I'm a trustworthy person" who end up scamming you in the end?
A good rule of thumb is to treat every customer equally. Set your processes in place and stick to them. This way, you're going to protect your business from unexpected surprises. Even the most trustworthy customer can still encounter unexpected problems that might interfere with a job and how you end up getting paid.
Of course, if a customer "doth protest too much", take a hard look for other signs that they may refuse to pay…there are some you can look out for below.
7. Beware the common red flags.
Got a prospect with a huge commercial plumbing job?
It's worth the effort to do some research to make sure the customer will be able to pay you. After all, the higher the invoice, the more it hurts when you don't get paid.
To start gathering intel on a potential customer, check out Companies House, which lets you examine businesses' returns.
Additional red flags to watch for include:
The customer is getting divorced.

The customer's order rate suddenly skyrockets—or tanks.

The customer stops responding to your calls and emails.

The customer is selling the company.

The customer is laying off workers.

One of your customer's clients has filed for insolvency. (You can search through the UK Government's

Insolvency Service

to find out.)
In short, any personal, financial, or business problems on the part of a customer can result in you not getting paid—so if the job is big enough, do your due diligence before starting work.
If you spot any red at all before (or whilst) working with a customer, proceed with caution.
8. Be picky with your invoices.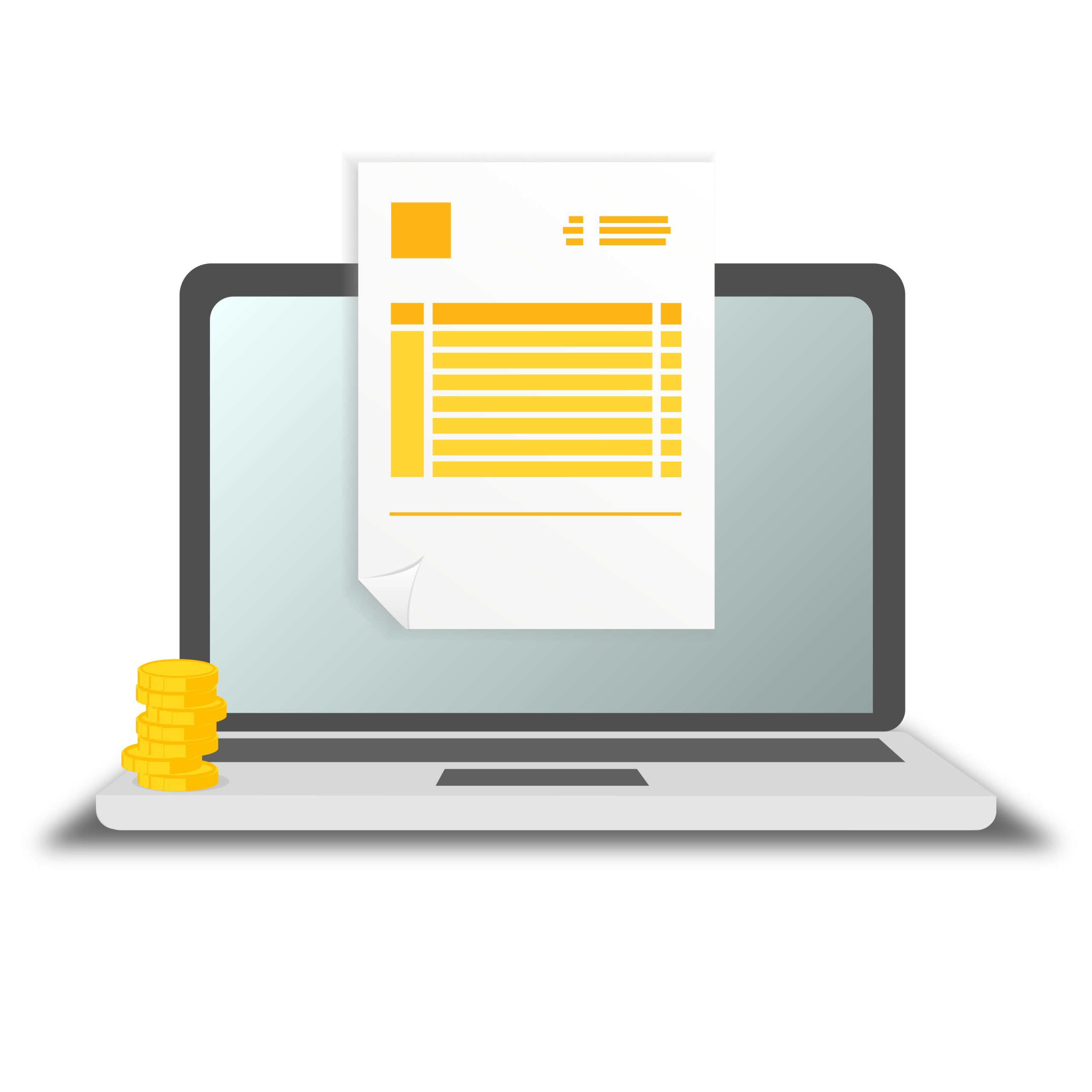 At best, incomplete or incorrect invoices can delay payments from honest customers.
At worst, less-honest customers will use a typo or missing VAT number in your invoice as an excuse to stall on your payment.
Nuvem9, which offers cloud accounting services, suggests you include on all invoices:
The correct name and address for the customer.
A description of the work agreed to and completed.
The purchase order number.
VAT details like the tax date and VAT registration number (if you're VAT registered).
Terms and conditions.
The due date. Figure out when you need to get paid—and reduce that number by 14 days on your invoice (and contract terms).
Your contact information so the customer can call if they have questions.
Of course, you can have the most organised invoicing system on the planet, but if you take a week to send out an invoice your chances of late payment increase.
The more time that passes, the less and less urgent your invoice seems—so get that invoice out the day you finish the work.
9. Get organised.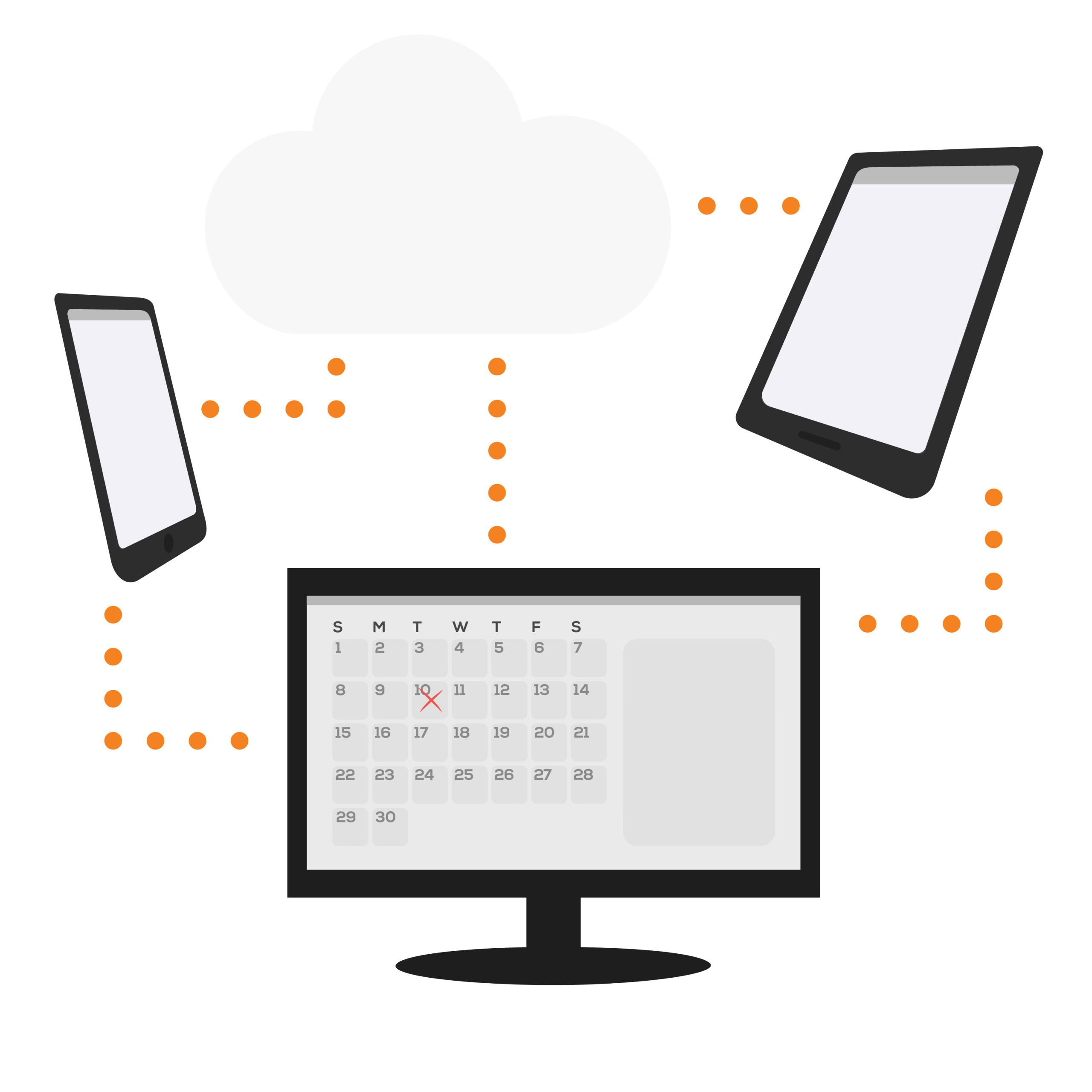 Sloppy accounting practices can cause your plumbing business to lose gobs of cash. Spend some time upfront creating what you need to be sure you get paid fast. For example, you might want to create:
A payment workflow you follow with every customer—like an estimate, contract, first payment, the second payment, third payment, final invoice, an invoice reminder, a series of demand letters, a set point where you pick up the phone and call the customer, and a set point where you send the account to a debt collection agency (more on that later).
An estimate template. (Commusoft makes creating and sending estimates extra-easy, by the way, not to mention invoicing and tracking payments.)
A contract template.
An invoice template.
A friendly reminder template

to send before the payment is due. (Accounting systems like Xero—which

integrates with Commusoft

—often let you send automated email reminders to customers.)

Demand letters to send when payment is, say, 10 days late, 20 days late, and so on.
Customers who refuse to pay can stress you out big-time—but if you get organised, at least you don't have to also stress over creating a demand letter whilst staring at an empty bank balance.
Too Late for All That? Here's How to Handle Non-Paying Customers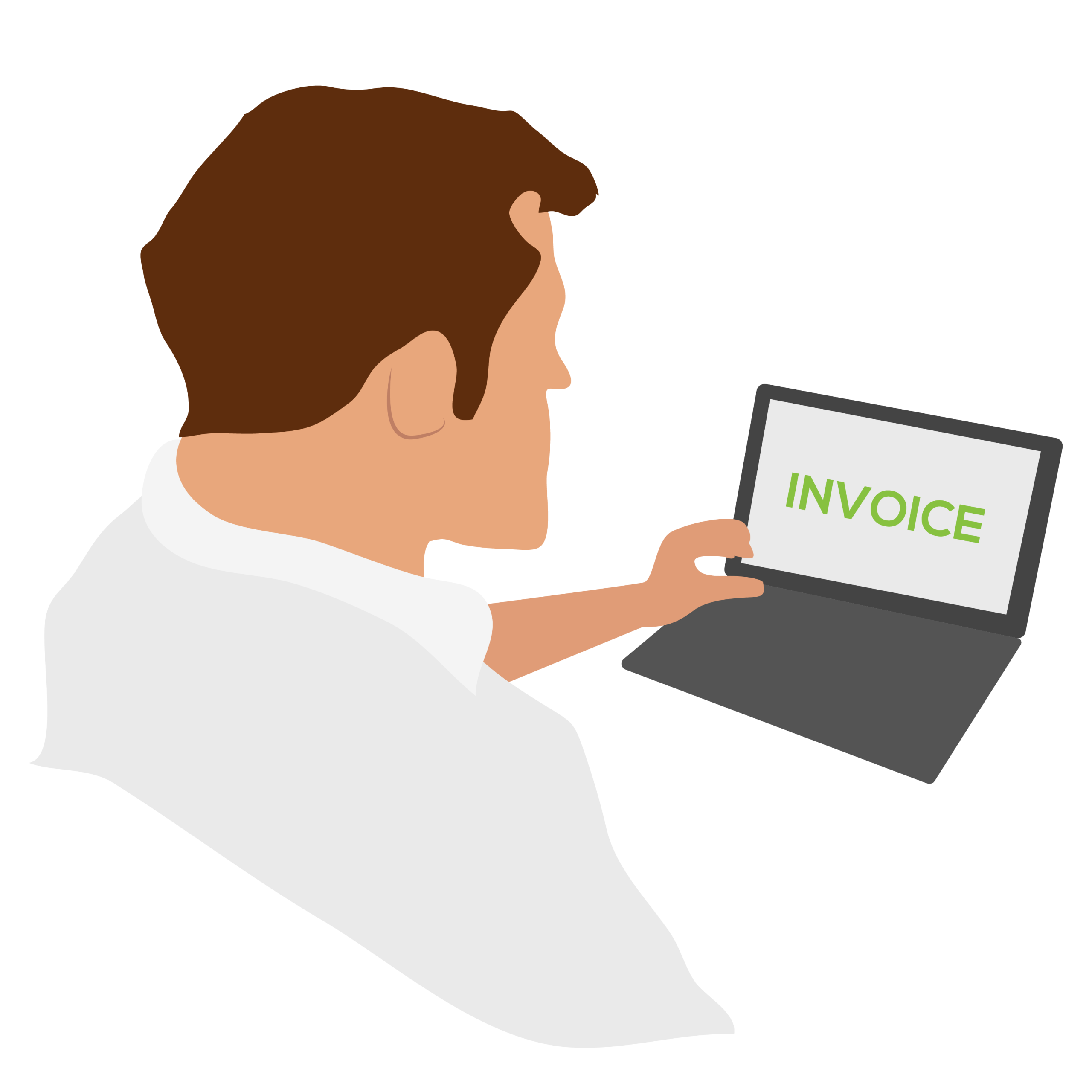 If you skipped to this section, you'll be wondering what the next steps are, or perhaps you're already trying to deal with a customer who isn't paying up (and it being very unreasonable about it).
Well, if it's too late for all the previous tips then here are some specific tips on how your plumbing business can handle non-paying customers—or, at the very least, avoid going crazy (and bankrupt) over the situation.
1. Give them a ring.
Your payment is two days late, five days late, seven days late—before it goes into full-blown delinquency mode, call the customer to find out why the payment is late and work out a payment plan if needed.
Keep the call friendly, but be sure to record all the details in case you need a paper trail later.
2. Hold the job hostage.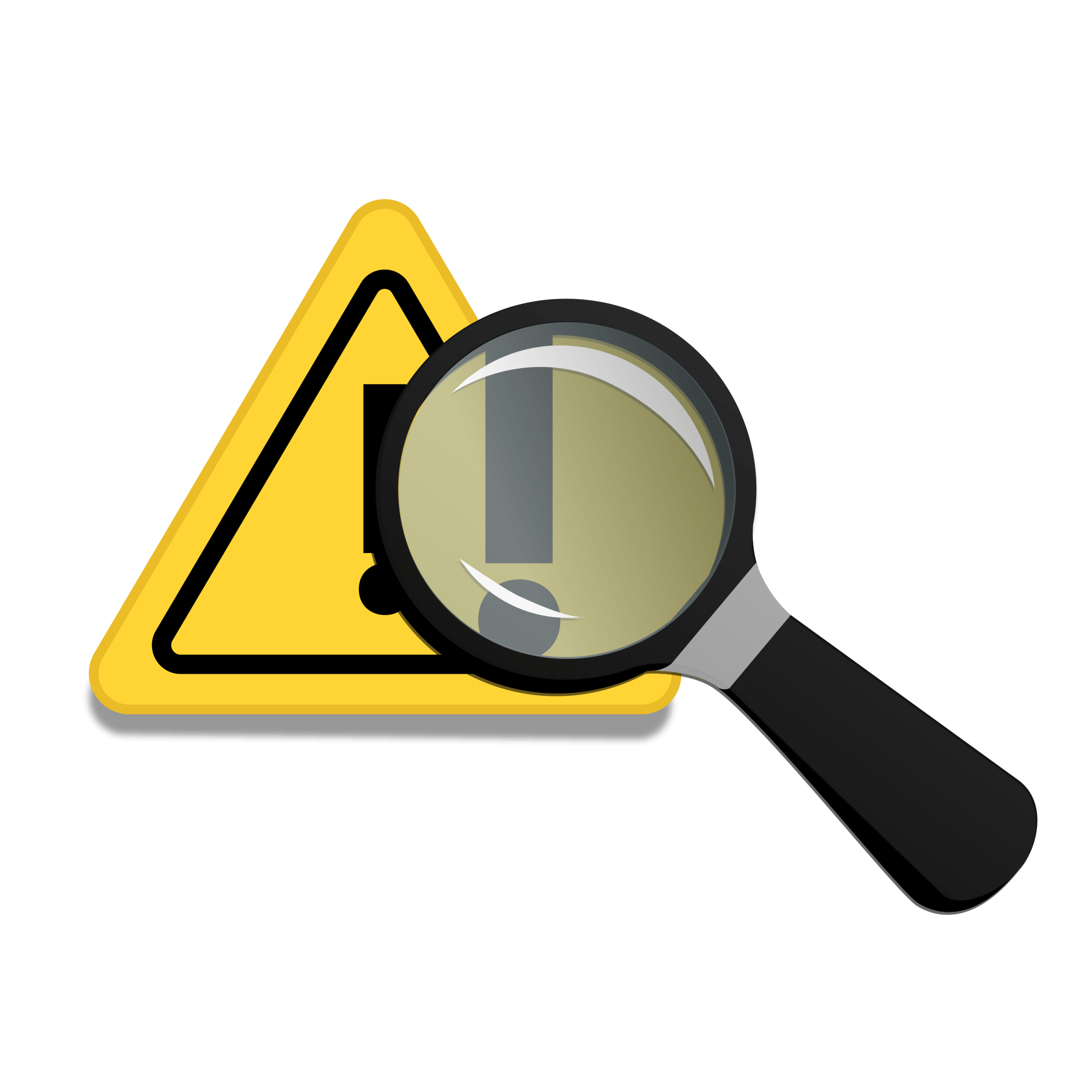 Do you enjoy working for no pay? Then don't do it. It's a simple but effective solution of what to do if a customer refuses to pay you.
Holding a job hostage will likely get you paid faster because it puts pressure on the customer, who certainly doesn't want to have a half-finished job on their hands. This can be considered an aggressive tactic, so we would recommend that you raise the issue with your customer first before you simply stop work altogether.
If the issue persists though, or say a customer agreed to pay in installments and they're late in paying the installments, an option is to stop all work until you have your money.
At other times, though, it can be wiser to cut your losses. At the very least, if the customer refuses to pay you won't keep digging yourself into a financial hole.
There are other solutions you can look at though, particularly as finance options are becoming ever increasingly popular to help domestic customers make payments for big jobs more manageable.
Check out our chat with Vendigo, here, to learn more.
3. Write a demand letter.
PAYMENT DUE!
A scary, statement-making letterhead can inspire a delinquent customer to cough up the cash. However, there's more to it than just bold, red writing.
In your letter, be sure to include:
The name and address of both your business and the non-paying customer.
How much they owe.
The full details of the situation: Work completed, contracts signed, payments already made, any attempts you've made to collect already, etc.
The legal basis for your claim—in other words, why does the customer legally owe you the outstanding amount?
What steps you'll take next if you don't receive the payment in a certain amount of time.
Dated copies of all of the paperwork involved.
Use a mailing option where the customer has to sign when they receive the letter, so you can be sure they got it.
The nidirect website has an article with more details on how to write a demand letter that gets results, plus information on mediation, the Small Claims online service, and hiring a solicitor.
4. Don't name and shame.
When a customer refuses to pay, it's tempting to post the sordid details on social media like LinkedIn, Facebook, or Twitter. Hey, even it doesn't pressure the customer into paying you, you'll be doing a good deed by warning other businesses about this shady dealer, right?
It might momentarily feel good to do this, especially when all your plumber buddies jump in to confirm what a jerk the customer is, but in the long-term, that gut reaction can cost you. A lot. Here's why:
It could be illegal. "The Office of Fair Trading advises against using social networks to pursue debts—and warns that doing so could be seen as harassment of the customer," according to an article on the My Credit Controllers website.
You could be sued by the customer for defamation.
Prospects might be wary of working with a plumber who uses shaming tactics to get paid.
Instead of venting on Facebook when a customer refuses to pay, use the tips in this article—and if it comes down to it, you may need to take the step below.
5. Call in the collectors.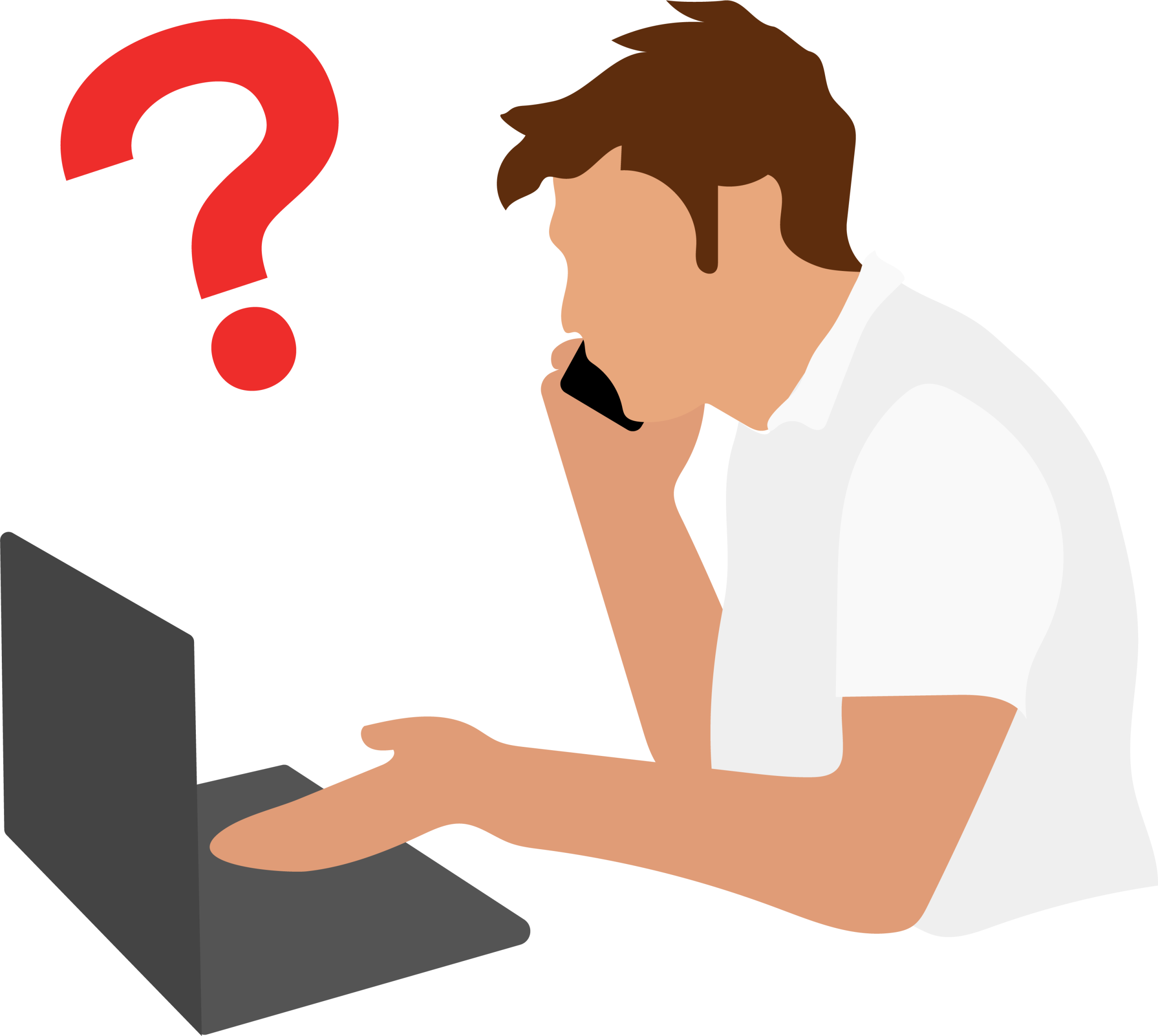 At some point, it will become clear that the customer has zero intention of paying up. If the outstanding amount is significant, it can be worth it to call a debt collector.
You can have a debt collector under contract to handle all your payment needs, but you can also hire them to chase after individual late payments.
For example, My Credit Controllers has an unpaid invoice collection service where you're not charged a fee until they collect, and Thomas Higgins Solicitors will send out a legal demand letter for you for a flat fee.
6. Let it go.
All your efforts to get paid have failed, and you're about to call in a solicitor and take it to the courts.
Drop that phone. First, think about whether it's worth the time, money, and hassle to go the legal route to collect the debt. Even if you're owed a huge sum and you have the cash lying around to hire a solicitor, dealing with this one con artist of a customer will steal loads of time and energy you could be using to serve your good customers and find new business.
As much as it may hurt to let this crook go, remember that they'll be followed by bad customer karma forever—not to mention that word gets around, and soon they'll find there's no one left who's willing to work with them.
---
Buying habits have changed and so it's important to make sure your business is up to date so you're better able to engage with people in the right way.
For more, check out Success in the Field, Commusoft's video series of expert advice, insights, and tips designed to help your service business and not just with software!
Check out the plumbing software that will help you achieve all this and more!
Learn more, earn more.
Instead of spending your time chasing after customers who are clearly never going to pay, it can be worth thinking about other ways you can improve your business and tip the odds in your favour.
After all, chasing payments can often come down to just making it as easy for customers as possible, and these days what customer doesn't appreciate convenience?
A simple email with a link to a secure site where they can make a payment themselves, all without having to call your team…it might just be what you're looking for.
Take a look below to get access to our free guide and templates to help you create invoices that customers will pay (and improve your comms in more ways than you might expect)!