7 Must-Have Features of a Stock Control System
July 13, 2021 - Software & Tech - 11 minutes
We've gathered the must-have features of a stock control system!
Whether it turns out you're unnecessarily stockpiling parts, finding that admin jobs are still weighing your staff down, or fed up with stock disappearing into a void, you know that the right tools do exist to help you take control of your stock.
But what exactly are they…?
---
Well, below, we've made clear what the main features of a stock control system that you need are so that whether you're new in the market, or perhaps looking to upgrade your current stock control solution, you'll know precisely what to look for as you shop around.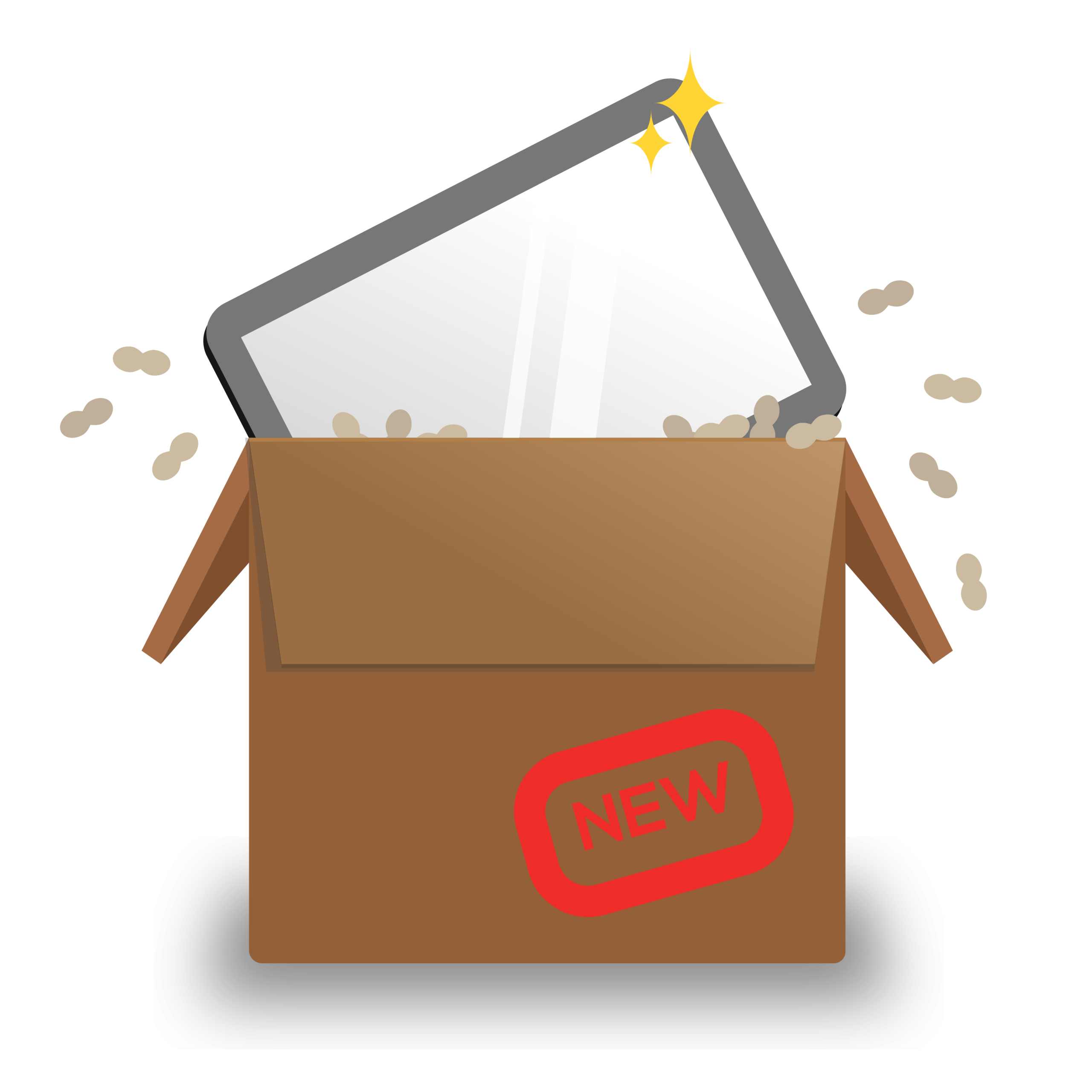 Read on to see the seven features of a stock control system that you need to have to overcome the challenges of inventory management!
In a rush? Not to worry: click here to skip ahead and download your free checklist. It's a neat summary of all these features, but be sure to check back to learn all about them later!
Let's dive in:
1. Set appropriate authority levels
By setting restrictions on what your staff can and can't do when it comes to stock, it ensures, at the very least, that wires aren't crossed and all sorts of items aren't ordered by mistake or assigned to the wrong jobs.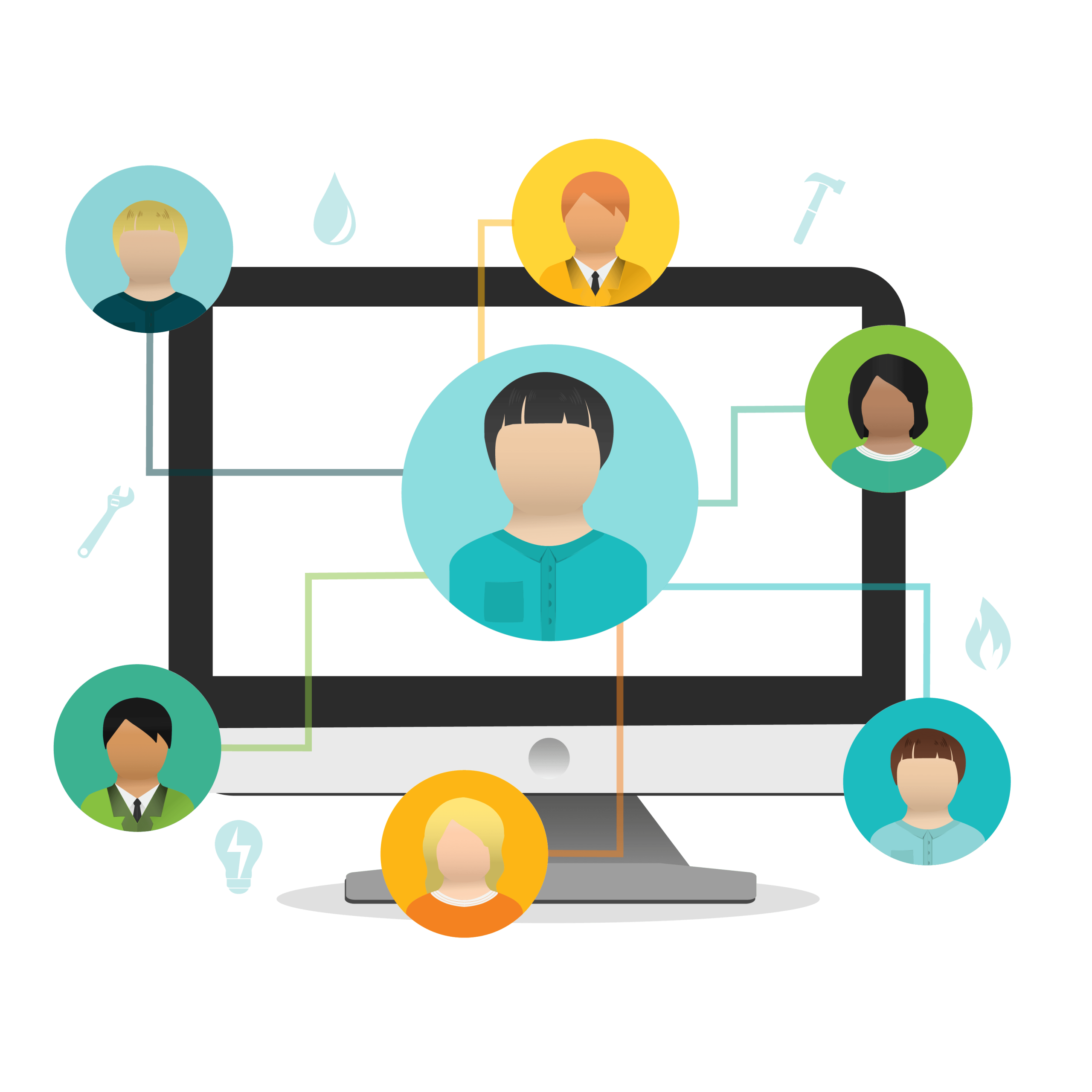 When using software, it can be tempting to give everyone access to manage the bits and pieces that they need, when they need it.
I'm sure you trust your staff and giving them all unrestricted access certainly can work, especially if you have 2-3 employees in total, it can actually be easier.
However, if you have more than 5 individuals using your software, this sort of unrestricted access could get unwieldy, especially if processes aren't properly implemented. In this way, it can be wise to establish set levels of control that are designated to specific managers and leaders.
As they say, "too many cooks spoil the broth", or perhaps in this case: "too many plumbers twist the pipes"?
Either way, when using software, delegating control is essential. Without access levels, stock can become just as difficult to manage as if you were still using paper sheets and excel docs; you know, those things you're working so hard to escape!
Setting authority levels can also help when it comes to training staff since it lets them more comfortably adjust to using new systems. That's especially true if they're new to your company (or even new to the industry, as with an apprentice). Besides, it takes time to learn how things work and staff won't always be immediately familiar with how your business organises stock, so setting useful restrictions can help them learn. 
Importantly, authority levels can be fluid, too. This means that by setting appropriate access within your stock management solution, you can give your business the rigidity to function, but also the flexibility to adapt. For example, if a few managers are off work, you can easily grant temporary access to someone else and revoke it later, if needs be.
Ultimately, by delegating control, your team members can more precisely manage the parts that are needed, while your staff can still make requests. At the same time, the business is always in control of orders, payments, and so less likely to experience (expensive) surprises!
---
Like what you see?
Subscribe to the Business Blog for regular advice and updates!
---
2. Use a built-in barcode scanner
Stock control is an undeniably physical process.
While, sure, you can order the parts you need online and get them delivered, there's always going to be the actual individual effort of logging and adding these parts onto your database—whatever that might look like.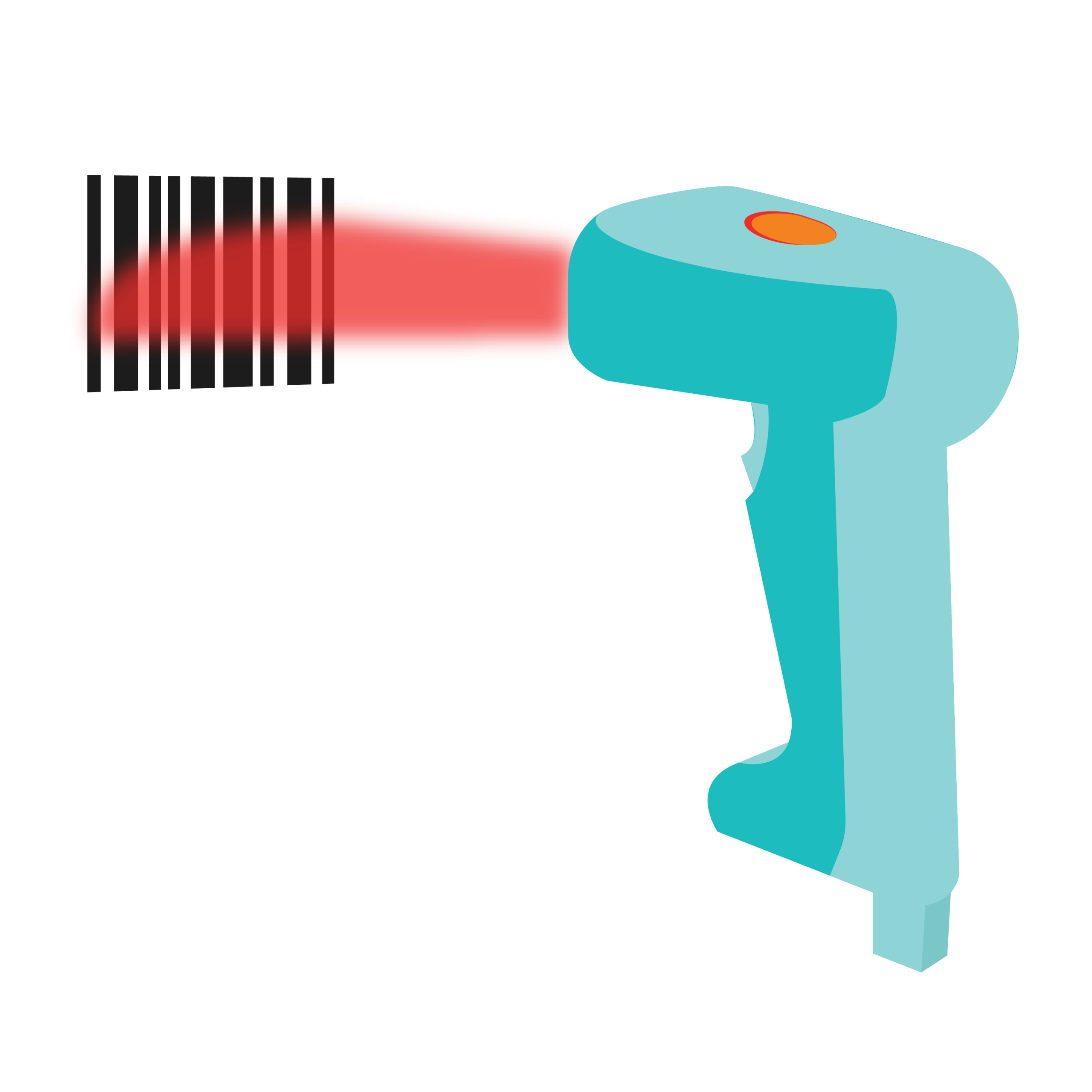 On top of that, you then have to physically move them to the warehouse/storeroom/vans where they'll eventually reside. While dedicated stock software won't help you teleport the parts you need from A to B, having the means to speed up data entry can be a Godsend, and that's where barcode scanning comes in.
Making sure you have a barcode scanner—like the image above, or ideally something built into a mobile phone app or tablet device—will make this much, much easier than the handwritten alternative.
As such, when you're considering essential features of a stock control system, a barcode scanner should be right near the top!
A major benefit of stock control barcode software is that you'll be able to scan the barcodes already attached to a part and build up a library. This library of data will only ever make data entry more efficient and so when parts arrive from the supplier to your stockroom, the stockroom manager can handily scan and quickly log all the delivered parts in minutes and compile data against stock-types you've already logged.
With barcode scanning, you can benefit from precise, real-time stock level monitoring so that no matter where parts are delivered (and where they eventually end up), it's logged for all to see.
3. Generate insightful analytics
With a database of parts that are accurately tracked and managed, you stand to get a much clearer picture of what's going in and out of your business on a daily basis:
time-stamps can tell you when parts have been taken out
job notes can reveal what bookings they were used on
you can even work out which engineer handled them
For instance, you might find that engineers who're taking care of specific jobs tend to travel from a particular area, but are having to travel to pick-up parts from a stockroom that's further away.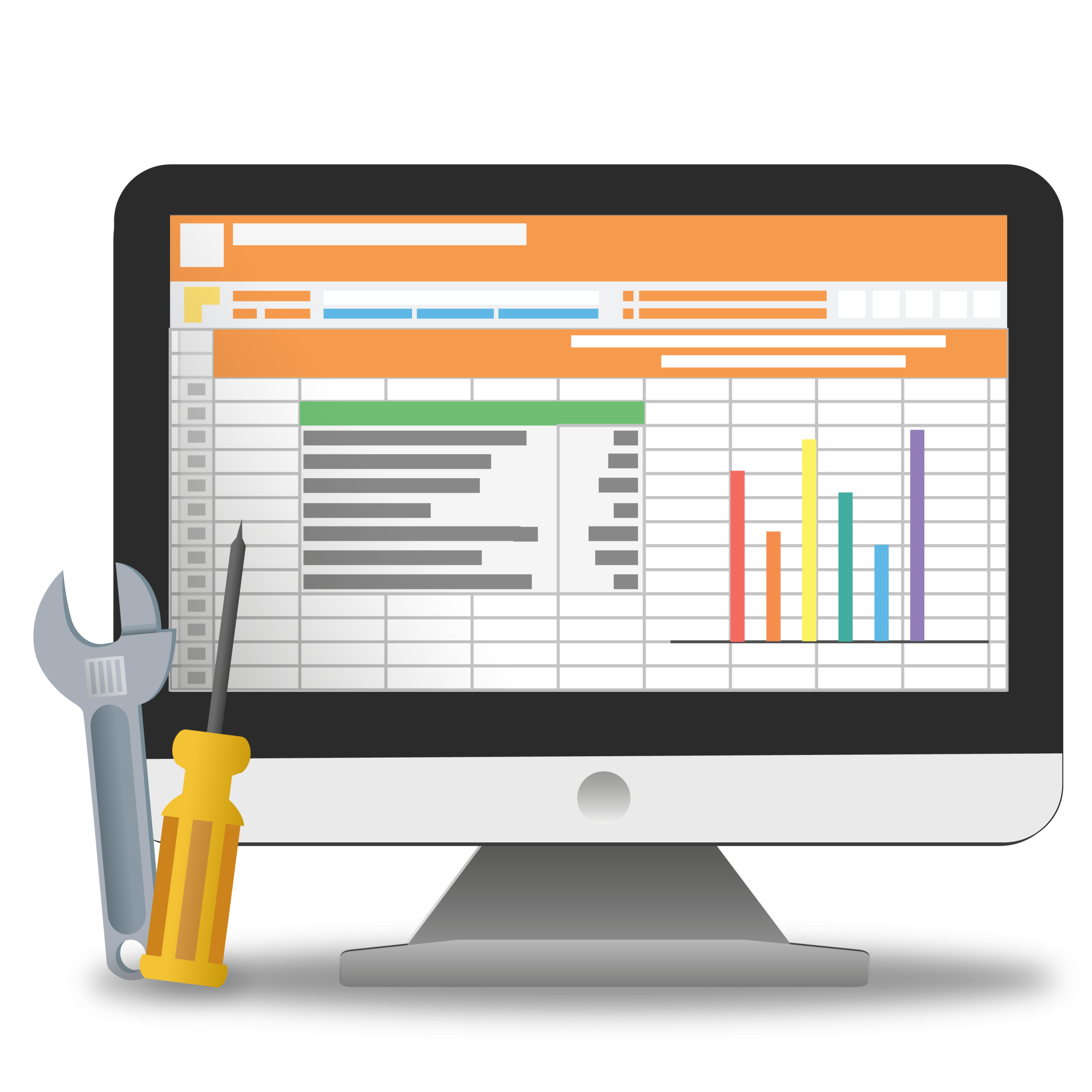 As a result of this inefficiency, it's costing time and money, but thanks to digging through the data, you can make an informed logistical decision to house certain parts closer to the areas where they're needed.
Introducing a digital tool can have the potential to save engineers the faff of having to travel long distances—or even let them reserve an item for easy pickup—can ensure your business provides customers and staff alike with a much more efficient service.
If there was ever a way to better understand the true cost of the parts you're ordering and the impact of your return on investment, that's through a stock control system.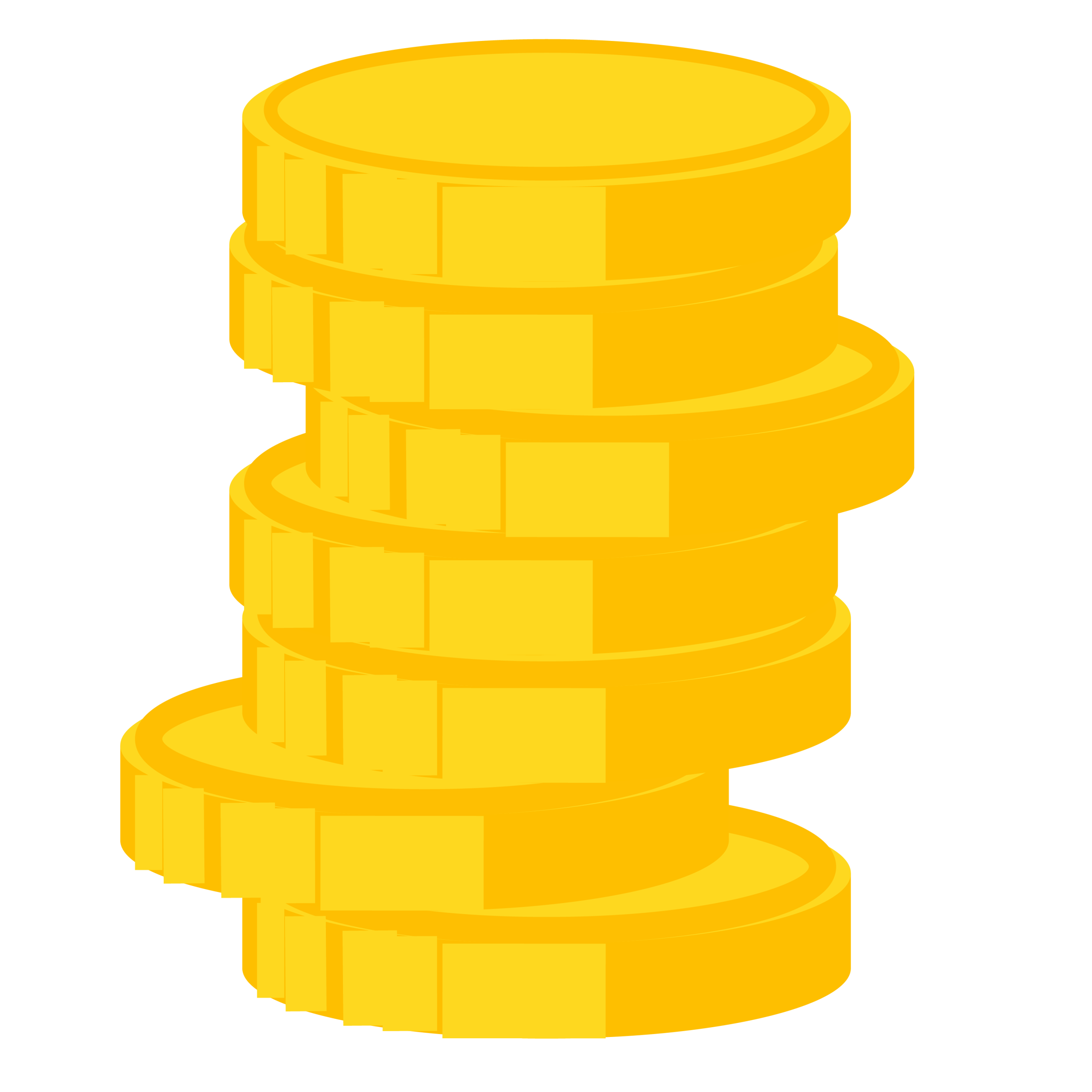 With it, you'll be able to drum up a clear picture of which parts you use most often, be able to put in bulk orders that you know you need (rather than best guesses), and with all that data, ensure you never over-stock parts.
This can even go on to help you save on storage space, or even help you better distribute stock across the company so that your team is always well equipped, wherever they may be.
4. Seamless integrations to your job management software
While Excel spreadsheets improved upon paper-based systems, many businesses who still use either of those methods will find themselves clicking back and forth or flicking between job data; this sort of division makes it easy to get confused and even make costly mistakes.
It's often tedious and at the very least, incredibly time-consuming to deal with, too.
All-in-one software should be just that: all-in-one. So, having a dedicated stock feature of a stock control system that's built into your software of choice, makes a whole lot of sense.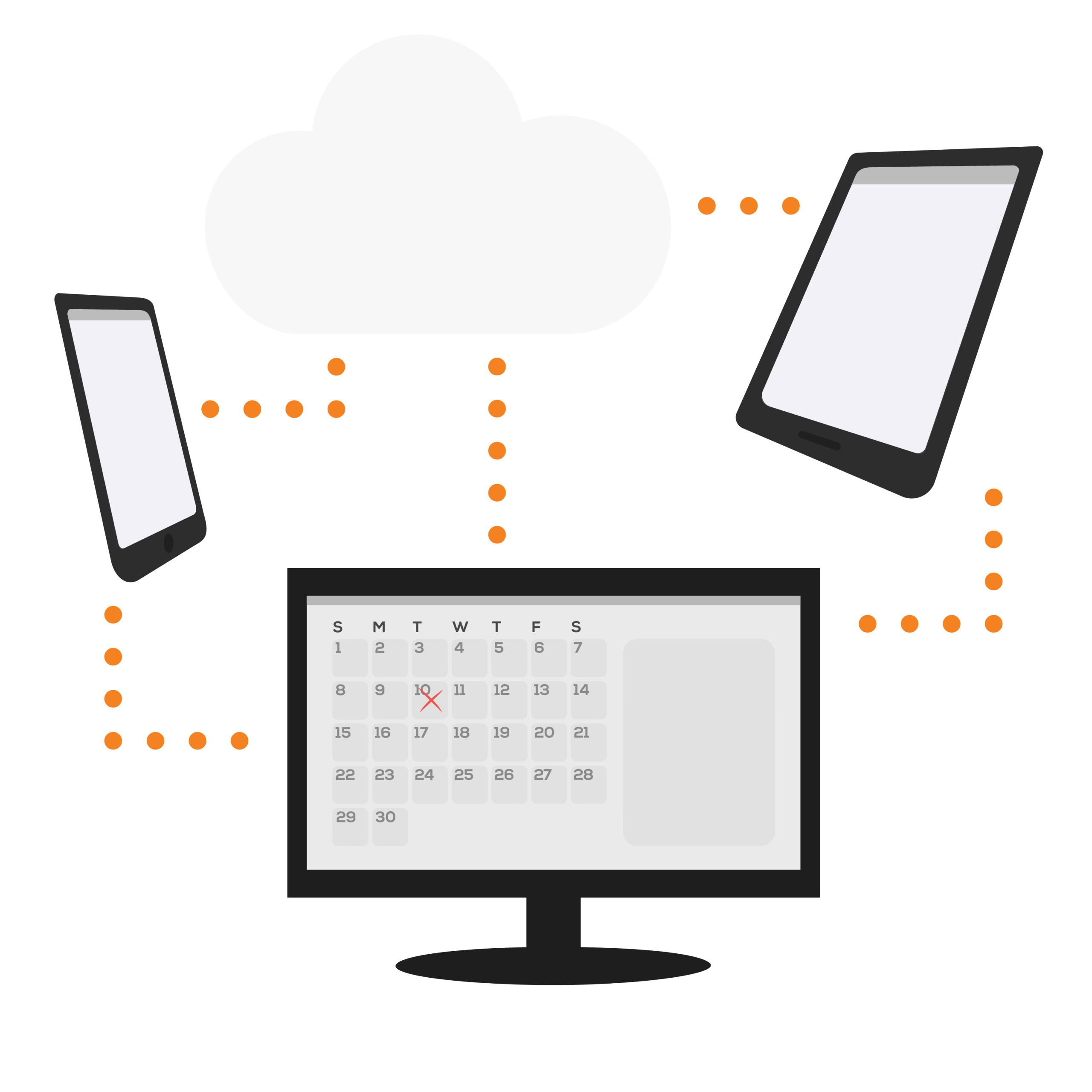 By integrating data, you open your business up to a whole other level of increased efficiency.
However, as a result of simple data transfers that work in real-time, your job management software integration means you stand to benefit from seeing the visual data you need in moments, with the option to click through and check job details, invoices, purchases orders, and more. These are all easily linked to the parts, customers, and jobs that you might be searching for, without ever having to leave the screen you're searching on.
Or, that's just one of the great integrations a software should let you use…
5. Automatic supplier integration
Another excellent point on integrations comes when you consider how they can improve the way in which you interact and engage with your suppliers. Understandably, you'll be dealing with suppliers a lot when it comes to ordering parts and completing POs.
Obvious as that sounds, it's precisely why you want these interactions to be accurate, informative, and straightforward.
If items are running low or if you're completely out of stock, it's a great choice to consider a solution that can help your team to easily raise purchase orders to your suppliers. In this way, it can generate a PO automatically, ready for an admin to review and approve before sending off, saving a heap of time than it being all managed manually.
In this way, you can:
ensure you never lack the parts you need for any job
get admin done in a snap, and for the parts that you need to order
rely on a clear purchase history that makes it easy to see what you've bought and when
Effective communication with suppliers is absolutely essential if you're to maintain a great working relationship with them.
Additionally, with a good workflow, you'll be that much closer to ensuring no engineer is ever without the parts they need so they can succeed in providing a higher first-time fix rate. This creates happier customers and results in fewer delays that could cause everyone a whole lot of worry and costly headaches. What's not to like?
---
Did you know?
With Commusoft you can set up automatic reminders to let suppliers know when deliveries are needed, and the expected time frame for their arrival.
With a clearer idea of when parts will be delivered, you can stop making empty promises to customers if parts aren't available and properly schedule jobs, so everyone's happy!
If you're looking for fantastic stock control software, check out our stock brochure below:

---
6. Cloud-based storage solutions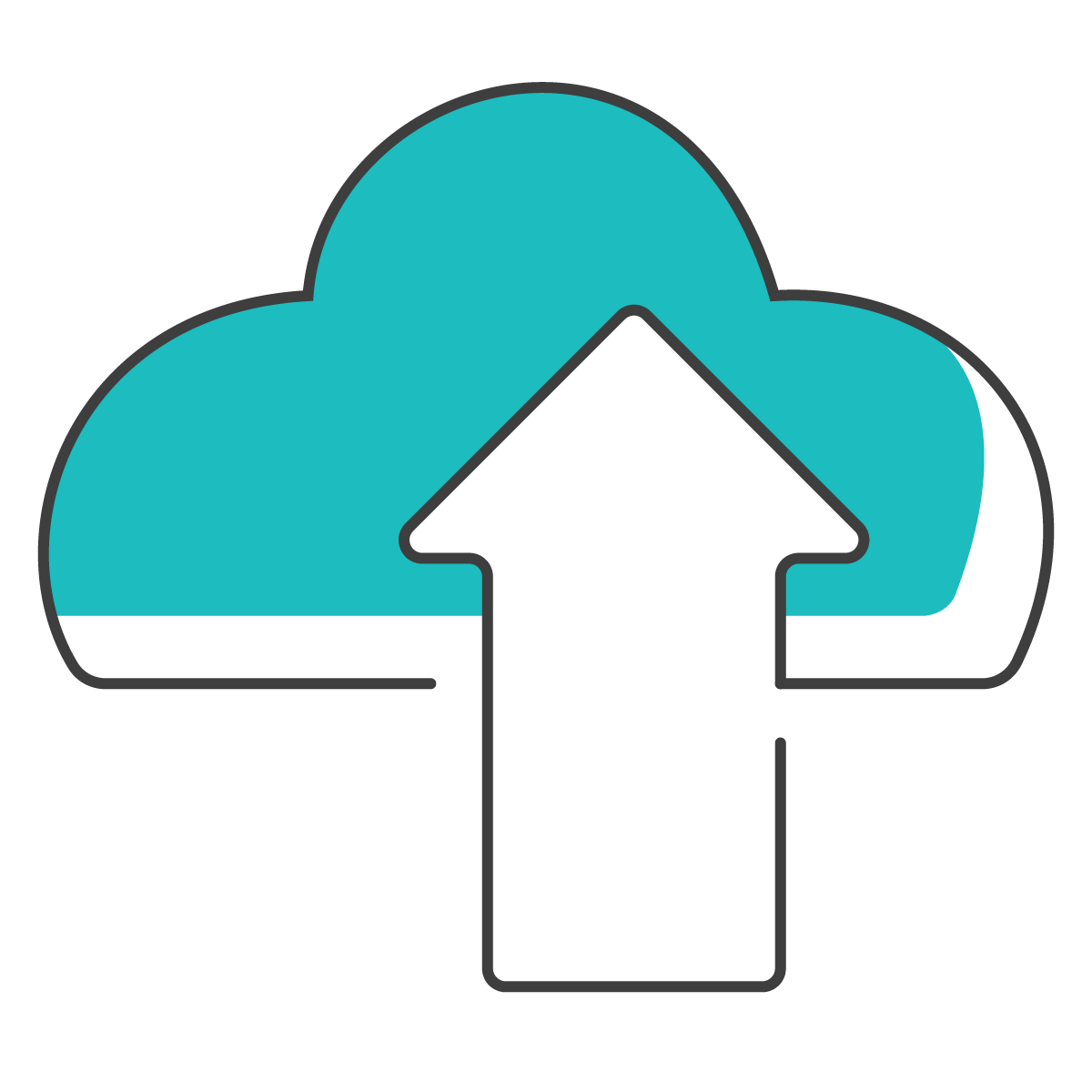 Being able to gain access to stock data, all thanks to cloud-based software, means that whether your engineers are on the road or in their home office, they can track down the parts they need.
Used the last of something and need to order more?
No worries: with cloud software, you don't need to wait 'til you're back in the office.
After all, these days, more than ever the office should be available to your team wherever they are and cloud-based software ensures that's the case. For the flexible but also time-sensitive nature of field services, it means you can have the right data on hand, any time, anywhere.
Need we say more?
7. Stockroom and van location tracking
Let's face it, vans have a tendency to become mini-storage units. It's just one of those things you keep saying you'll get better at, but as soon as things get busy, the motivation goes out the door. That's mostly because there isn't a solid process to store items in a van.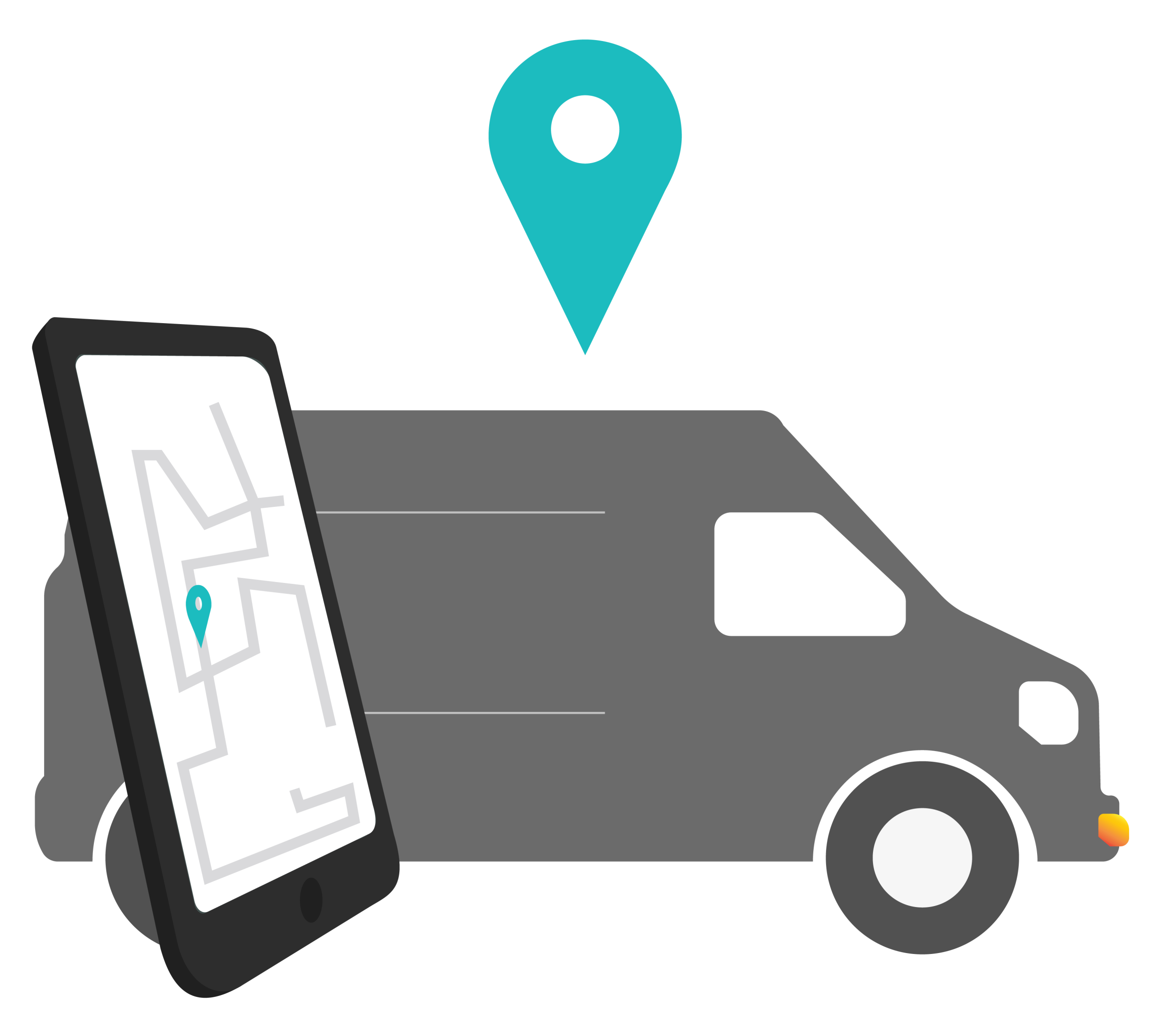 The activity itself can be quite practical if that stock remains accounted for.
But that's a pretty big if…
Much like being able to access your database everywhere you go, having the option to track vans and the items stored there can go a long way towards helping you stay organized even when times are tough.
Vehicle tracking is already an excellent way to help you improve the way you schedule work, but knowing that vans are also kitted out with the essentials (not to mention the parts needed for the jobs already scheduled) means your engineers can rest easier knowing their tools, spares, and more, are only steps away.
The Takeaway
With seven essential features of a stock control system that you know to be on the lookout for, you can take an important stride to sure-up stock management in your field service business.
Below, we prepared a neat checklist that you can tick off and share with your team, not only to highlight the importance of each feature but ensure you're finding the right solution for everyone.
Check it out below!