Here's Why You're Losing Customers to Competitors
April 5, 2023 - Customer Journeys - 8 minutes
If you're losing customers to competitors, bad customer journeys could be driving them away.
Are your customer journeys as good as they can be? Let's explore:
---
Whether it's making an inquiry about your services, getting a job update, or making payments, lots of individual journeys influence your customers' experience with your service.
You'll know that some companies are easy to deal with, while others can be frustratingly difficult. The reason why companies often differ is that good companies create great customer journeys.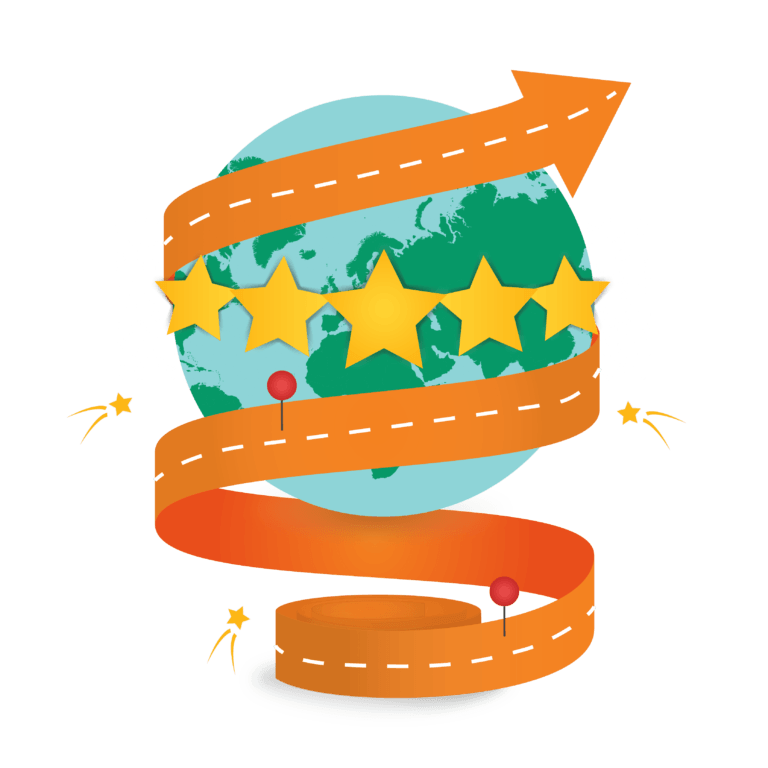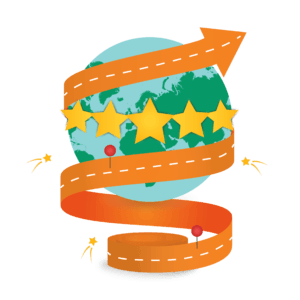 If you're eager to improve your own customer service experience, it helps to start at the very beginning. That's why we're focusing on improving your online booking journey.
After all, making an inquiry or booking a job is often the first way that a customer will interact with your business. If you're falling at this first hurdle, you'll inevitably be losing customers to competitors.
Let's dive in:
---
---
1. Meet customer expectations and give them what they need
Consumers absolutely love the convenience of browsing and buying online. It's an expectation for service businesses to have a user-friendly booking and/or purchasing process.
If you're not online, you could be hurting your business. After all, these days:
"87% of consumers begin their shopping journey with digital, a jump from 71% in 2017."

Forbes
Besides, online shopping and browsing aren't going anywhere. And evidently, our habits bleed over into the way we purchase other products and services.
Think about how you order takeaway, a taxi, or even the way you'd book a table at a restaurant. 10+ years ago it might have seemed like a novelty, but nowadays people book online in their droves!
If customers can achieve the result they want faster, and all without anyone having to pick up the phone or answer an email, everyone can enjoy more satisfying customer service experiences.
No matter your industry, whether it's plumbing, HVAC, gardening, fire & security, or property maintenance, your competitors can and will use digital tools to drive customers to their business.
More than ever, you need to think about the best way to provide a smooth, accessible, personalised path for customers to access your services. But you do need to make sure that the customer journey is optimised:
"48% of shoppers have left a brand's website and made a purchase from a competitor because of a poorly personalized experience".

Forbes
It makes sense too, as Think With Google reports:
"53% of customers will leave a mobile site if it takes more than three seconds to load."
Fortunately, making use of a basic booking portal doesn't need to be complicated:
• How do I add a booking portal?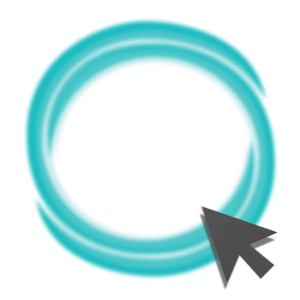 A typical booking portal is as easy as embedding a simple bit of code into your website. This creates a form that customers can use to request work from your business. It's a simple tool but when it also works with your job management software, it can be profound.
On your booking form, it's important to keep things simple and clean. Customers will be able to add their:
Customer name
Preferred service date
Preferred service time
The service they're interested in
Add additional comments (but with limited space)
That's all you need to get the ball rolling. The fewer calls and clicks, the better!
All in all, if you give them what they want, you're less likely to be losing customers to competitors. In fact, you're giving them a good reason to stay with you. Simple tools like an online booking form will make it easier to accept booking requests, reduce your admin time, and even boost revenue!
2. Organise schedules to manage the new jobs
An online booking form exists to benefit customers and your staff. Using an online booking form can have a significant impact on your scheduling strategy. Self-service tools relieve staff of unnecessary admin so they can take care of the trickier tasks. Typically, this means managing your engineer's diaries.
Fortunately, software can continue to help here, too. Thanks to real-time data, a well-managed database, and less time spent on admin, your office staff can easily organise.
Companies who use digital tools, like customers of Commusoft, have shared benefits of digital tools:
"The biggest benefit is not having paper [diaries]. Everything is done electronically and is less likely to be lost or mislaid."

Commusoft Testimonials
Taking your data online makes it easier to read and use, every day. A few great benefits include:
Workloads feel more sustainable,
Missing, incorrect, or incomplete data becomes a thing of the past
Your environmental impact (and financial costs) decrease.
It's all about taking steps to create a sustainable, coherent workflow. 
In addition, automatic responses and confirmations are a great benefit that comes from utilising booking portals. Swift replies give customers peace of mind that requests have at least been acknowledged. This alone can be reassuring and help you from losing customers to competitors.
After all, it means there's no time wasted waiting for someone to pick up the phone or respond to an email. Furthermore, even if it's late at night, a booking form can help them make an inquiry, which is true 24/7. This tool also saves your office staff from having to manually copy, paste, or fill in the notifications as well.
How's that for great customer service without having to lift a finger?
---
---
3. Make obtaining new jobs (and data) a whole lot easier
Whether it's using a mobile phone, computer, or tablet: the processes that consumers are most drawn to are those that keep things simple.
However, even simple data can be incredibly valuable so long as it's accessible. Fortunately, booking forms are a great way to capture important customer details that you can put to good use.
It's hard to argue that a piece of paper is superior when a computer allows you to do so much, so quickly! A few clicks and requests are fulfilled and appointments are booked. What could be better?
Even if you take the basic information we mentioned earlier, you can gain a lot of insight.
Seeing which services are regularly requested can help you figure out where you might want to invest your time (or money). Ultimately, your database is vital to understanding your customers and will help you deliver a great service, that keeps customers from going to the competition.
"When customers have a great experience, they're willing to pay up to a 16% price premium."

PwC
---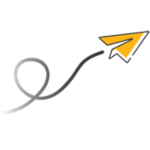 Enjoying this article?
Subscribe to our newsletter to get regular upates and insights from our blog!
---
4. You can personalise the customer journey
Personalising your customer journeys and building relationships is easy with digital tools.
Saying that software makes interactions "so impersonal" just doesn't fly anymore. In truth, it's something that businesses (and software developers in particular) are eager to make happen.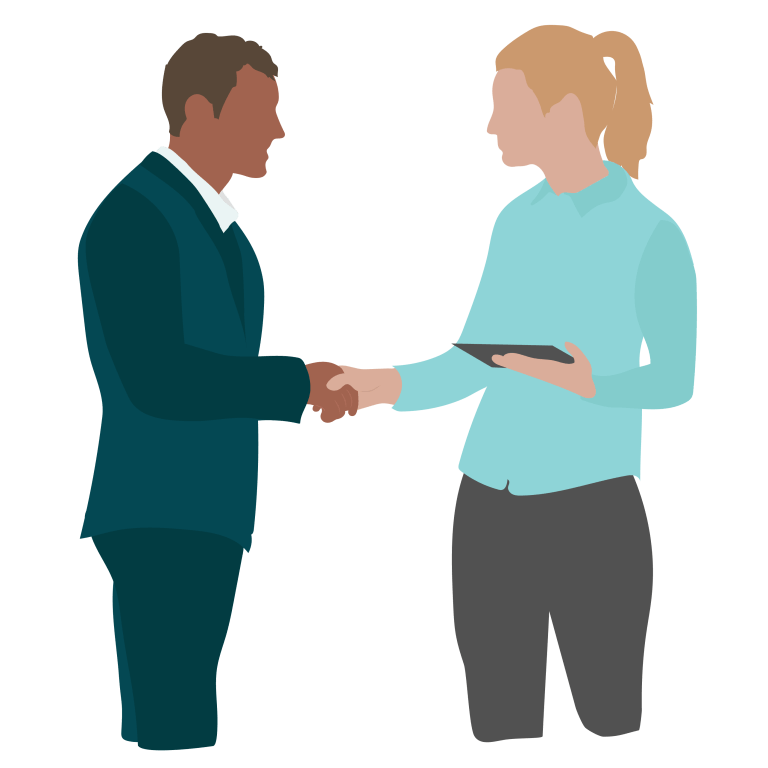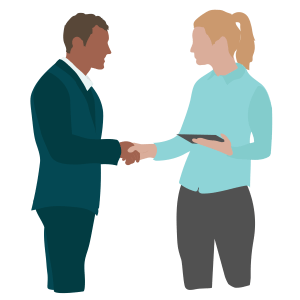 After all, customers may demand convenience, but many still want to know they're interacting with people.
We're social beings who appreciate the personal touch, and online customer service can help to strike a fantastic balance.
If customers make a request on your booking portal, as mentioned, your system can capture that data and formulate appropriate, personalised responses (many of which you create yourself, first).
Not only that but as information is easier to organise and access, your service staff can get discover necessary details at the click of a button.
This helps them find solutions quickly, all without having the customer repeat themselves time and time again.
No matter who's picking up the phone or sending an email, you're able to create a seamless experience for customers to enjoy.
Here's how to stop losing customers to competitors:
It's simple: customer service is at its best when it's online. Without a great booking process, customers simply won't be attracted to your services, which will mean losing them to competitors.
With that being said, it's a good idea to think about all sorts of different touchpoints and journeys. Booking a job is, after all, only the start!
Consumers are fond of companies that provide excellent service from start to finish. It makes sense to kick-start your service with tools o make sure you're doing that for your customers!
Don't be afraid of losing customers to the competition, instead, explore solutions that will help you improve the customer journeys you offer, every day.