Director of Merit Facility Management, Ness Aguilar, sat down with us to discuss Commusoft's impact on their operations since implementing our Customer Journey plan in 2022.
Why Commusoft?
From HVAC installations to plumbing repairs, pest control inspections, and more, Merit offers a wide range of services for customers. Ness outlines, "Our customer base consists of restaurants, apartment complexes, and commercial properties. We're also getting into hospital facilities and some government facilities."
To keep up with demand, Merit employs a variety of subcontractors. Ness and his team knew they needed a job management platform that could effortlessly organise their varied customer base and subcontractors.
He explains, "Out of all the demos that I did, Commusoft was the best and also the biggest. The deal breaker that made us go with Commusoft over any other software was the way the billing is set up."
He continues,
"No other software has the ability for a Daily License, which was the most perfect thing. It's the only thing that could work for us. Every other company wanted to charge us a set rate for the amount of users that were gonna be on the system. I wasn't going be able to pay that because with how many subcontractors we work with right now. We work with 30 to 40."
Commusoft differs by offering unique licensing options, including Daily, Rolling, and Contracted.
Offering Customer Self-Service Solutions
Facilities management is extremely competitive. After all, building managers want the very best communication and solutions for their facilities. Merit is able to stand apart by offering a self-service Customer Portal.
Ness explains,
"The biggest thing that really hooks them is the Customer Portal. Especially for restaurant customers that have multiple locations. For instance, we're working with a company called Churches Texas Chicken, and they have multiple locations. I'm able to tell their regional manager, 'Hey by using us you get a Customer Portal, and you can see all the different locations that you have. They're all separate, but you can click into a specific location: Store Number One. And on there, it'll show all the work that we've done at Store Number One, along with all the invoices and all the forms that you need.

'You're also able to give your managers access to that so they can also see what's going on at that property. But the cool part about it is that you're able to see all your different properties in one place'.

I tell them, 'The more that you use us, the better. If you only use this for one service, you'll still have all the information there, but it's way more convenient if you're using us for four different services instead of one because all the information is gonna be put into one place".
Commusoft's Customer Portal ensures Ness keeps commercial customers updated and encourages them to work Merit again and again.
He continues,
"The Customer Portal has allowed me to be able to focus on getting other jobs, opportunities, contracts and more. It's freed me up from doing the bare minimum. When you're stuck on responding to complaints or responding to simple requests that can be done in a more efficient manner, it takes away from your ability to grow or focus on other tasks.

I can focus on the things that really matter, like bringing us projects and talking to new customers. This is what will bring us more business, rather than just barely trying to keep up with the business that we already have."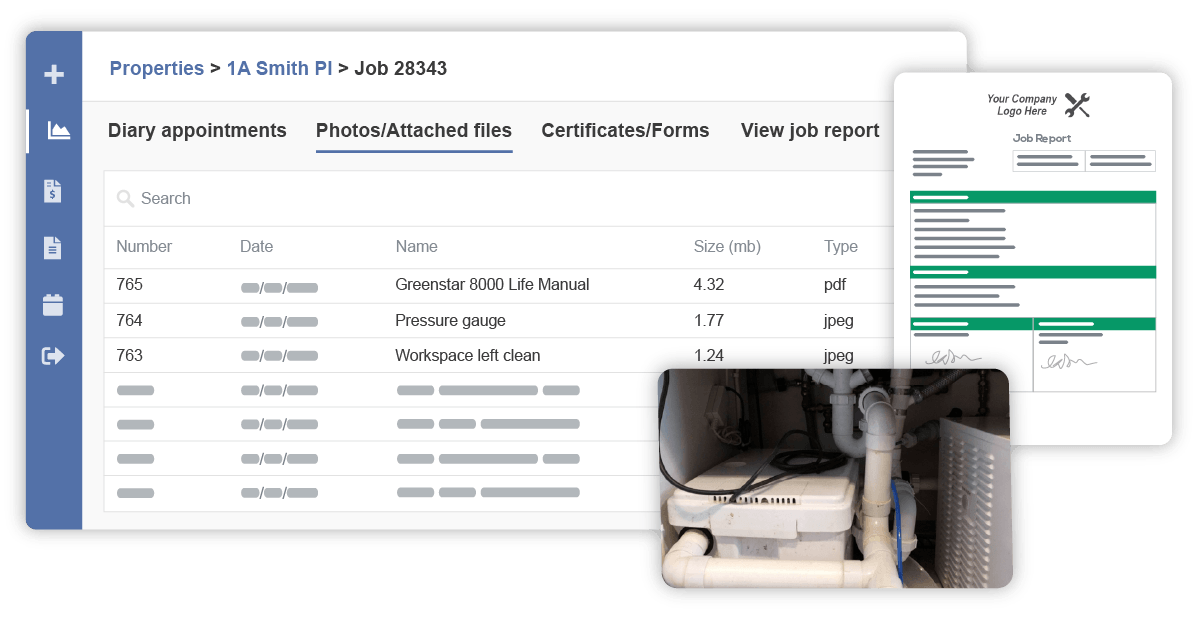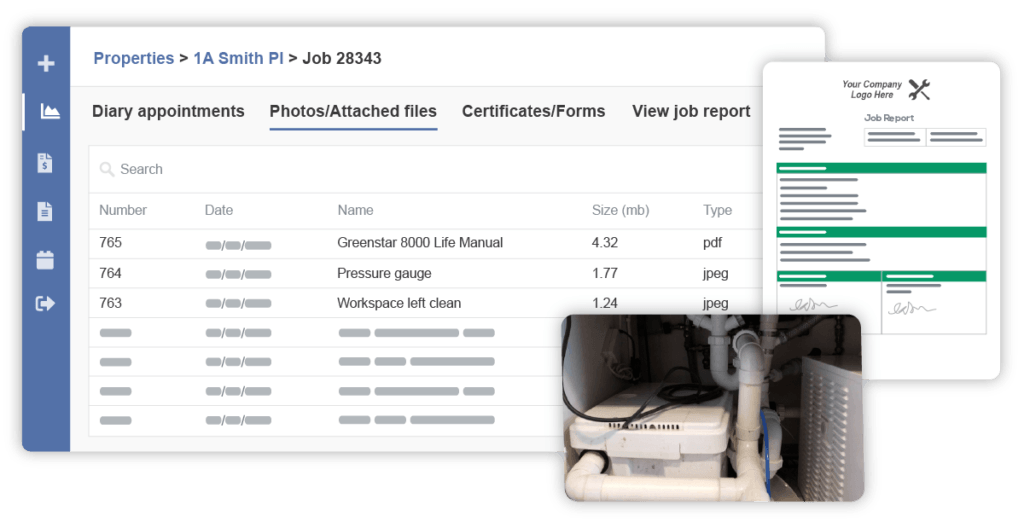 Ness is confident his team can stand apart from competitors: "Commusoft is able to put us ahead of everybody else that's doing something similar because of the communication aspect alone!"
Perfecting Customer Communication
Updating and supporting customers is impossible without the right support. That's why Merit Facility Management uses automated notifications and messages to keep each customer in the loop.
Ness outlines,
"Commusoft is so efficient when it comes to communicating for us, whether it's emails, notifications, text messages, or the Customer Portal.

Customers are able to access everything; they don't need to call us with any questions. I make sure I'm calling to touch base with them, just to make sure that they're doing well. Even if there's nothing wrong. I talk to customers in-person or over the phone and make sure that relationship is still there and going strong because Commusoft does such a great job of communicating with them.

It's so smooth and convenient, it's like the business is on autopilot! Honestly, I could not call them and they'll still be fine because they're getting all the communication they need. They're almost self-sufficient, you know?"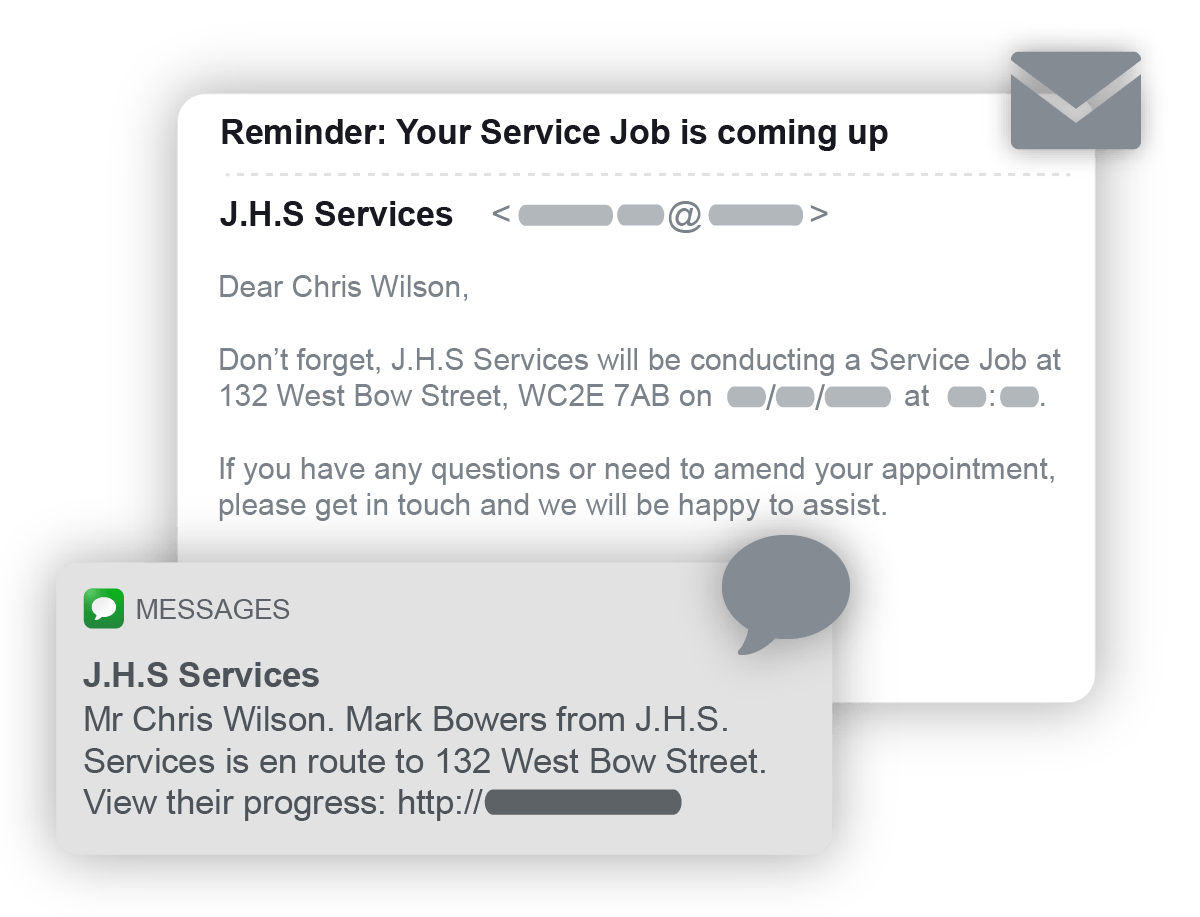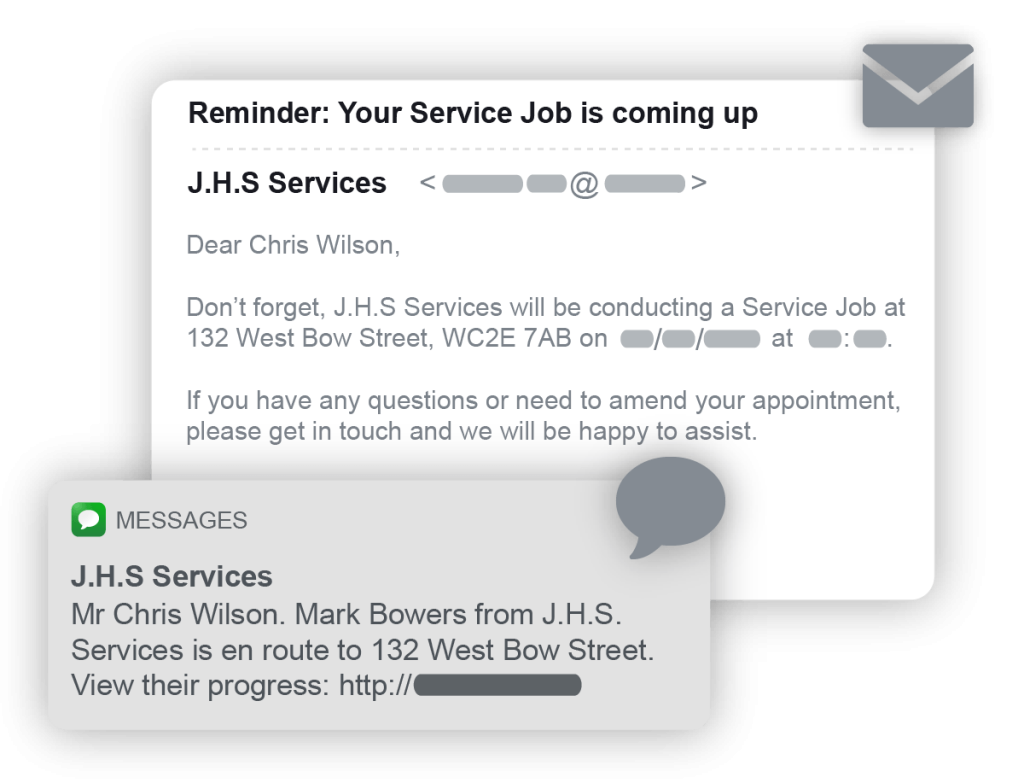 Commusoft's Alerts and Notifications remove the need to manually update customers. Automated reminders and messages ensure customers have access to the information they need, meaning Ness and his team can tackle higher-value tasks!
Capturing Data With Custom Forms
Ness's contractors need to gather and record valuable information while on-site: "Custom Forms have been a massive help when comes to covering ourselves. It's something that has been a godsend!"
Ness explains,
"For kitchen pest control, the restaurants are required to be given a form after the service has been completed for compliance reasons.

We, as a company, have to provide the Pest Control Report to the restaurant as proof of what we did. I was able to create a Custom Form listing all the chemicals somebody could use, the option for them to input the quantity of chemicals, and the different types of pests that they could be targeting.

Our pest control company goes ahead and does their service. Afterwards, they complete the pest control form. The customer, in their Customer Portal, can access that form when requested by a Health Inspector at any given moment."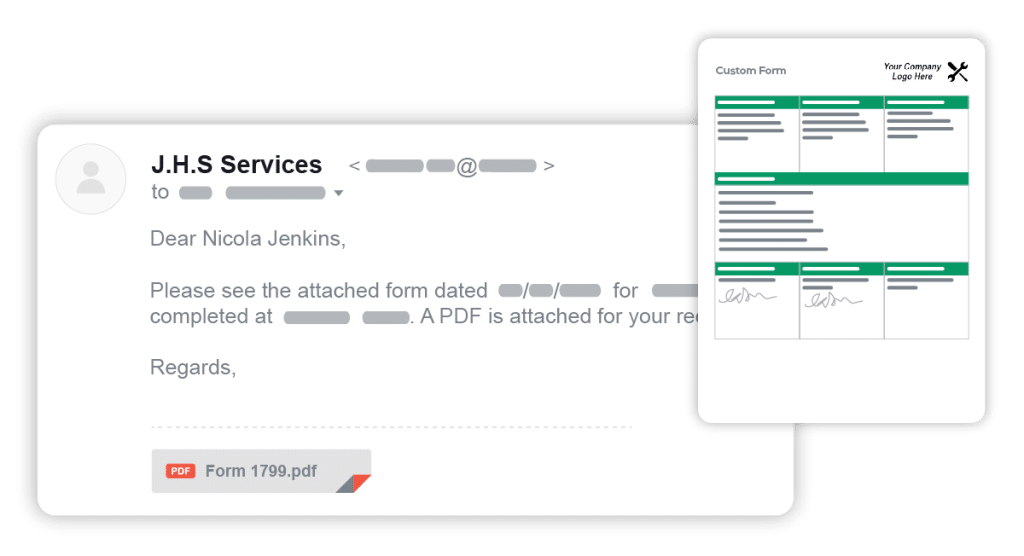 Commusoft's Custom Forms empower Merit contractors to digitally capture valuable information, fulfil safety requirements, and complete inspection checklists directly from the job site.
Seamless Dispatching With Job Descriptions and User Groups
Stress-free job booking is essential for Merit's operations. Ness walked us through two Commusoft features that have transformed scheduling and directly supported the business's growth.
"Another feature is the ability to create job descriptions that are ready behind the scenes instead of having to input it manually. My scheduling department don't have to worry about what the notes and price should be. Everything populates automatically whenever they select that job description.

The drag-and-drop ability on the scheduling has been so easy. Rescheduling something is the easiest thing ever because they can do it in two seconds. They just drag something and drop it!"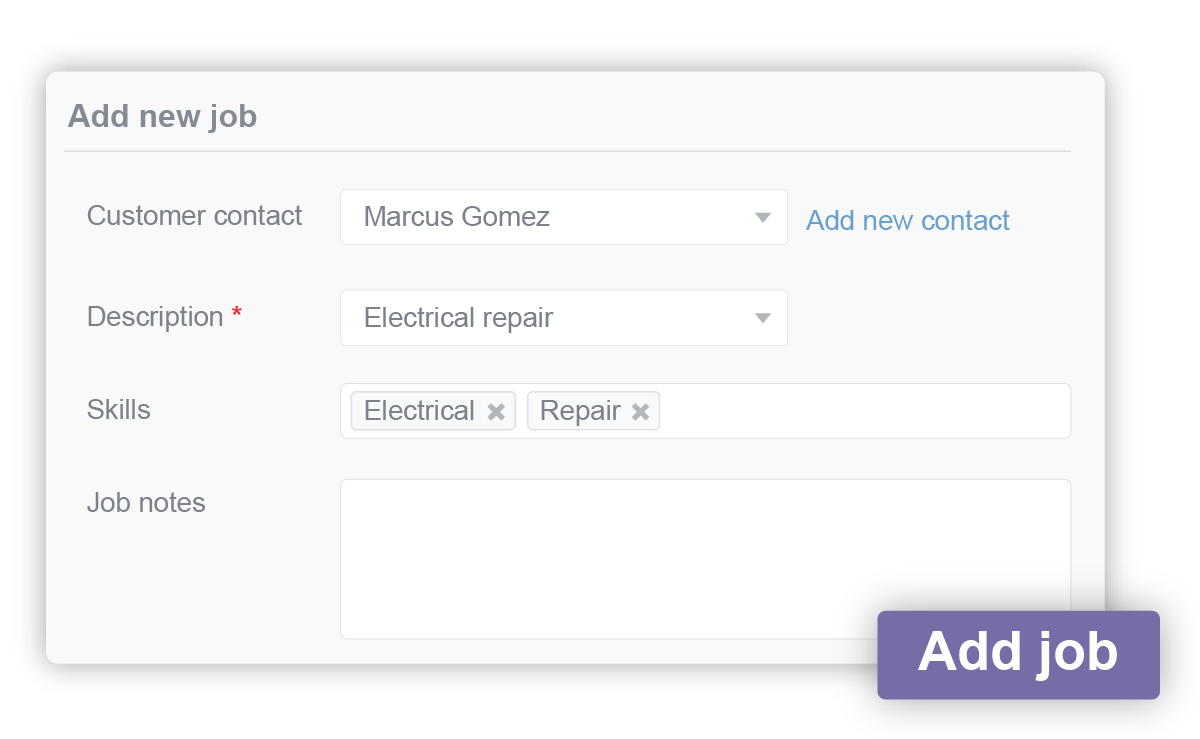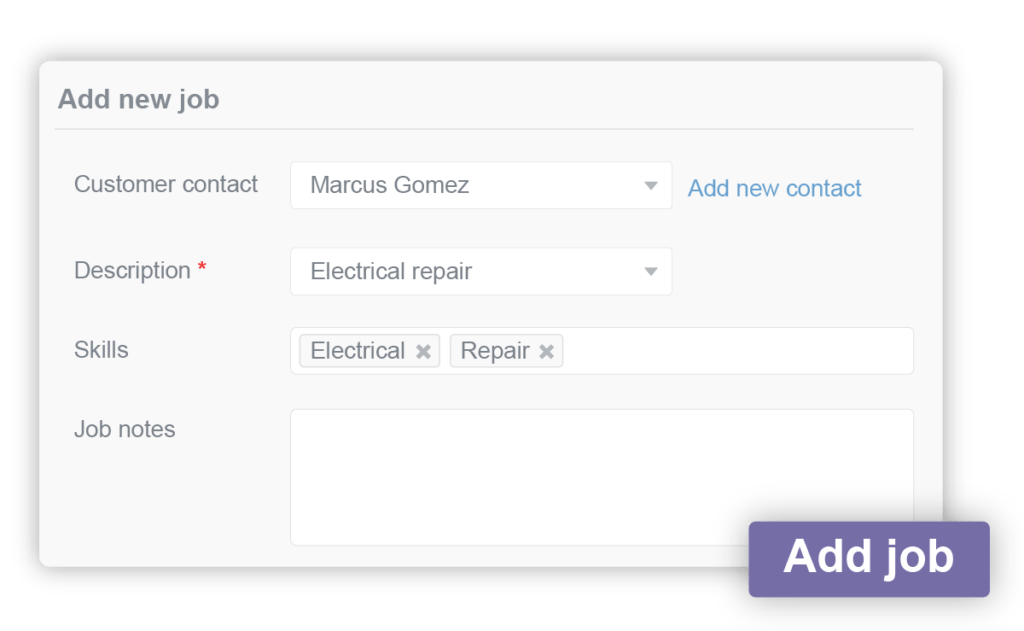 Commusoft's Job Descriptions allow Merit's office team to set details, like pricing for each service type they offer.
Pivoting to User Groups,
"Another thing that has helped us tremendously has been User Groups. We're starting to not only do work in San Antonio, but also Houston. We're also starting to do work in Austin because the word is spreading!

Commusoft's User Groups allowed me to be able to separate these vendors and subcontractors per city. I have User Groups set up as 'East Texas', 'West Texas', 'Central', etc. Now, whenever my scheduling department get a dispatch call from Houston, they make sure they select the user group 'Houston'.

"This allows them to see all the technicians only in Houston. That way they're not dispatching somebody from San Antonio to do work in Houston. Some Commusoft features might be small. But if they're not there, you realize how big of a problem it could cause!"
He continues,
"So in Houston, let's just say for plumbing, I might get six to 10 calls per month. With Commusoft, I'm able to find a subcontractor out there who wants to do the jobs. I'm able to dispatch them just for those calls in Houston, and I don't have to turn work down. Commusoft allows me to be able to take any ticket that I need because it's so easy to add subcontractors with a daily license!"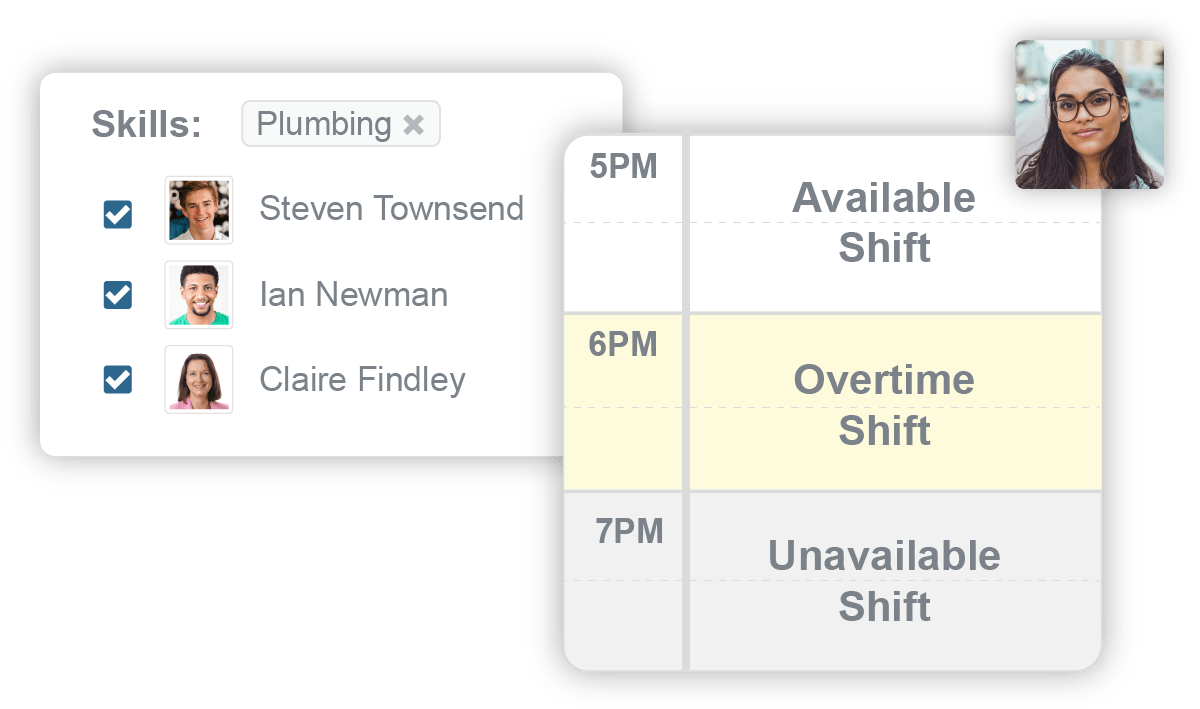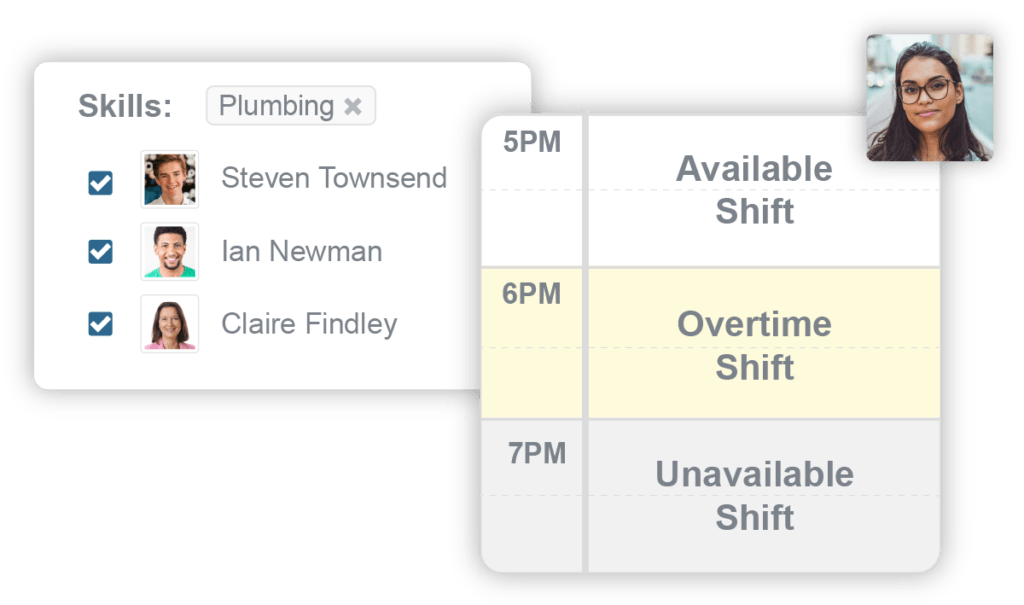 Commusoft's User Groups feature ensures the best technician is selected for the task at hand. This removes much of the guesswork out of scheduling, meaning jobs can get booked faster!
Expanding with Commusoft
Growth was always in the cards. However, with Commusoft supporting the team, Merit Facility Management was able to accelerate their growth, while remaining in complete control.
Ness details,
"We wouldn't have been able to expand as fast as we have without Commusoft. It's allowed us to get a foothold in other cities without having to wait until we have a lot of business there.
Everything's just very efficient and organized. We're confident in being able to take on more customers. Commusoft allows our sales team to help grow us. Also, with any word-of-mouth business, we're able to take jobs on and not turn them down because we're confident in knowing that we have a system that can handle a lot of customers."
He continues,
"We had the idea, the goal, the ambition, and the drive. We had the team. But without this platform, we wouldn't have been able to be as convenient to our customers. We wouldn't have been able to do what we do without Commusoft. I'm forever grateful, and we plan on continuing to grow.

One thing that we love about Commusoft is that you're always trying to better yourselves just like we are. That's one thing you do that no other company that I know of does: nobody does that. Everybody says, 'This is our software, this is our platform. Take it or leave it. We're not making any adjustments', and they just collect money on it. The fact that Commusoft is always willing and wanting to adjust, that's one thing we just love."
Commusoft is always working to better our solutions. We listen to our clients when developing new features, and regularly release requested tools and functions that our client base has suggested.
Ness concludes,
"The growth that we've seen in this past year wouldn't have happened without Commusoft. It's been tremendous. I'm curious to see where we're gonna be at two years from now, three years from now! Every step of the way we're gonna be growing. It's exciting to see!"