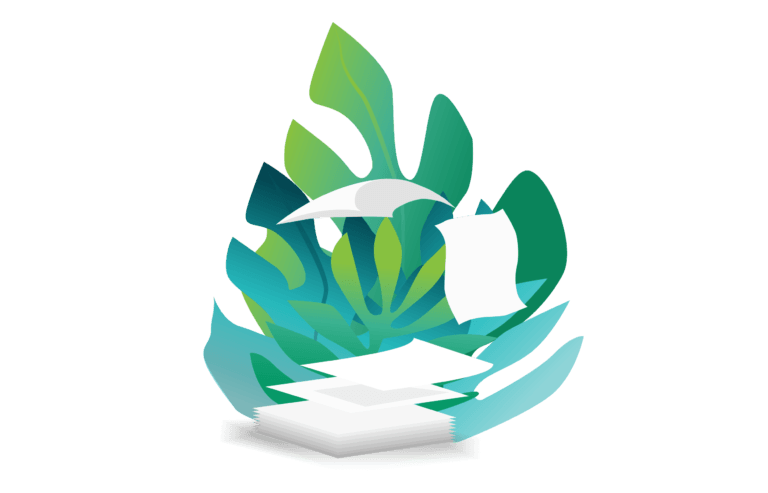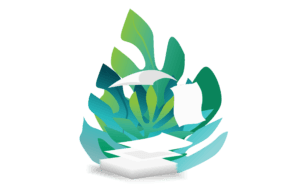 There's an eco-revolution underway at the moment, and it's possible that you may be wondering what part your business plays in the grand conversation.
However, sustainability isn't just concerned with the environment: it also relates to the productivity and processes that you have in place in your business.
Making your business more sustainable by digitising your processes, making changes to 'go green', and help the environment, are all fantastic goals to strive towards.
In recent years, and even as news of environmental challenges and issues continue to develop across the world, the expectations placed upon individuals, businesses, and governments alike have been put into perspective more than ever before.
Understandably, sustainability is at the forefront of people's minds: and for you, it's a concern for both customers and your business alike.
As an insightful article from Forbes, published at the end of last year, wisely notes:
"Sustainability isn't just about recycling or fair trade practices, as important as these are. It touches every part of a company, from its supply chain operations, to its talent practices, to the physical workspace itself."
If you pay enough attention to sustainability across your business (and more sustainability trends out there), there are many benefits that you can reap rewards from if you sow seeds in the right places.
By adopting a more sustainable focus and taking action to implement changes, you can help increase your business's productivity, improve efficiency and, in turn, still help the environment as well.
Of course, for businesses linked to heating, plumbing, HVAC, and more, environmental concerns will likely already play a role in your business plan, but that doesn't mean there isn't more you can do too.
Learn more: Focused on boiler installations? Here's Why it Makes Sense to Keep a Service Database.
Indeed, for facilities and field service management business, sustainability continues to be a major focus, just as the Facilities Show indicates, emphasising:
"As we approach the two-year anniversary of the first lockdown, the FM sector has moved beyond surviving the disruption caused by Covid-19 to focus on the future – most particularly devising sustainability strategies."
Of course, with all this in mind, it can be particularly interesting to reflect on your own sustainability efforts.
Indeed, at Commusoft, you may have seen the content we posted ourselves, particularly focusing on how Automation can really help you to grow your business in a more manageable, controlled way.
If managed well, you can increase your productivity by using automation to streamline and really nail the work you're doing, all to create a more efficient business.
After all: a clearer, cleaner way of doing things will result in less waste and better use of everyone's energy, as well as ensure more efficient use of digital resources, as opposed to overuse and waste of physical resources (like paper, ink, fuel, etc).
A Sustainable Workforce
A sustainable business, as the Forbes article goes on to discuss, encompasses more than just environmental ethics. It also means taking care of the people you work with.
From hiring new staff, attracting new customers, and taking care of those customers who already use your services. High-staff-turn—as an example—can create disrupt day-to-day productivity due to things like teaching and training staff, which results in fewer appointments. What you want to do is focus on fulfilling jobs for the services you provide, which means investing (both time and money) in creating a sustainable work environment.
Whether that means going digital with a dedicated job management software, making conscious environmental decisions when it concerns suppliers and more, it all comes down to weighing-up decisions that affect yourself, your customers and your staff: to those out in the field, so those back in the office.
For more advice, you might want to consider the following questions and articles we've prepared to assist:
Optimising your workflow: from the way you communicate internally, down to the way you interact with customers or stock suppliers; these all play their part in how you develop a sustainable business.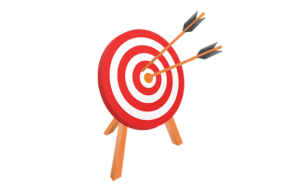 We're always looking into ways to help businesses build on their marketing strategy. After all, good marketing can help boost sales, revenue, and even keep customers happy.
Content Marketing is a massive trend with potentially great benefits that mean, if you're not already, then it should be at the top of your list to sort out!
If you can get a handle on this type of marketing, success can easily follow.
Get on board with content marketing.
Content marketing is the practice of informing, educating, and even entertaining your target market through writing, images, audio, and video on websites, blogs, social media, and other media. Yes, it encompasses all that!
As discussed in an article from Drift on the Top Marketing Challenges "there are no quick wins", so it's important to keep in mind that marketing is a marathon, not a sprint. 
Indeed, focusing on content marketing (as opposed to paid search and other more traditional methods) can yield greater, more targeted results:
"Content marketing is reported to generate 3X more leads than all forms of traditional marketing, while costing less."
It may sound like a cliché, but patience and attention to detail can help you to go the distance in the world of marketing. As Gartner reports:
"Product marketers will face the ongoing challenge of proving their impact in driving business goals such as revenue growth and customer retention."
But with patience, you will see results, especially if you focus on making sure that the content you put out there is fulfilling a need and appealing to your consumers in a relevant way.
The bad news is, research by Target Internet revealed "skills gaps in analytics and content marketing across all seniority levels and industries", and reported that "marketers in senior roles lacked a working knowledge of SEO [and] social media."
Bad news for other marketers is good news for you: Get your content right, and you'll be way ahead of the competition. Here's how to make sure potential customers can get all the details they need about your business, make their preliminary decision, and become qualified leads for your sales department.
Use SEO.
Search Engine Optimisation is all about formulating your content to make it easy for search engines like Google to include it in their search results. After all, if your business doesn't turn up near the top of the results in a basic search for, say, 'HVAC repair in Canterbury', prospects will never get the chance to learn about you.
It starts with choosing the right domain name for your website so customers can easily find you in a Google search. Ideally, you want something that incorporates your business name and indicates what it is you do and ends with a .co.uk or a .com.
Then there's the art and science of using keywords and key phrases to indicate to search engines what your content is all about and to be ranked above your competition in the search engine results. SEO is a huge topic, and it's always changing as the search engines refine their algorithms.
We recommend either hiring an SEO expert, using a content pro who knows SEO (more on that below), or having your marketing staff read this extensive Search Engine Journal tutorial.
Create content.
If you're like most field service management businesses, you have a website with basic information like your phone number and hours of operation. But now, prospects are turning to the internet to learn more about your business so they can make a preliminary decision before reaching out to your sales team.
Satisfy your prospects' need for information with a blog, an email newsletter, and a news page where visitors can learn about your newest products, latest promotions, and community work.
Use social media like Twitter or Facebook to inform users of these popular platforms about what you offer. And of course, be sure all your content, from your social media to your blog, is branded to help build brand recognition and loyalty.
If you don't have someone on staff who can handle all this for you, turn to freelance content strategists and developers to create the content customers are demanding.
Take control of online reviews.
Not all content about your business is created by you!
Many prospects learn about your business through online reviews.
Be sure to check review sites occasionally to keep on top of what people are saying about you, manage your reputation, and fix incorrect information. Use Google Alerts to be notified whenever someone mentions your business online, and learn how to respond to negative reviews to turn haters into fans.
Looking for a complete overview of how to kick-start your marketing efforts with online reviews? Discover what review websites you should be using, here, or click below to download your free guide to asking for reviews!
Restart Your Customer Experience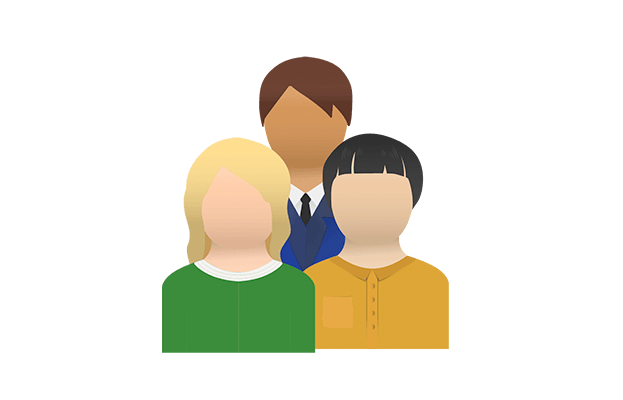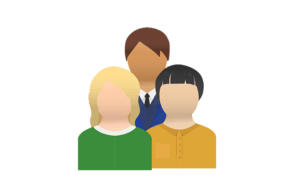 We just gave you a ton of details on how to restart your marketing using tech tools like blogs, online reviews, and email newsletters.
Customers want to feel like they're talking to, well…people, and these marketing tools are a great way to build effective relationships with your customers, built around trust.
If all this tech talk had your head spinning, then perhaps a more human approach to restarting the customer experience might help…
In a recent study, Hotjar spoke in-depth about the difference between optimising your customer experience (CX) and the difference between CX vs customer service. It may not seem immediately obvious:
"Customer experience is a customer's overall perception of your company, based on their interactions with it. Comparatively, customer service refers to specific touchpoints within the experience where a customer requests and receives assistance or help."
Based on that definition, it goes without saying that you want customers to be impressed by their entire experience with your business; it's why optimising your service in all sorts of ways is important if you want to (and you do) offer an excellent experience.
So let's talk about the real way to improve your customer experience.
Talk to your customers.
The number one customer experience method used by top businesses in a Hotjar survey was "voice-of-the-customer feedback." What does this mean? It means you talk to your customers, whether you chat with them on the phone or send them a feedback survey.
Get to know your customers:
Who are they?

What are their pain points when it comes to the services you offer?
For example, maybe they hate wide service windows, they can't find someone to reliably repair a certain brand of equipment, or they're wary of letting strange people into their homes.
Only by talking with your customers can you figure out what they most want and need—and how your business can provide it. That's what customer experience is all about. Based on what you learn here as well, it can even help to inform the content and marketing choices you make (as previously mentioned).
That first-hand knowledge can open door to a lot more than you might have first thought…

Improve your face-to-face time.
This makes a lot of sense for plumbing and heating, HVAC, electrical, fire and security, and property management companies. Your engineers are on the front line of your business, interacting with customers in their homes and businesses. Skilled engineers are to be expected, but what your customers also want is on-time, customer-centric engineers.
We go into great detail on improving your customer experience in our free downloadable: The Customer Service Cheat Sheet. Why not download it now? It's free!
Use tech tools to 
increase
 customer contact, not 
replace
 it.
The right CX tools can help you forge a closer relationship with your customers. For example, take the field service management software feature that pops up a window with the customer's information when a customer calls.
Now your office staff doesn't have to waste time asking basic questions, and they'll also have the info they need to ask how the customer's kids are doing, how they like their recent sink installation, and when they'd like to schedule that annual maintenance on their boiler.
---
Want more tips on how to restart the customer journeys?
Find them, and plenty more, on the Commusoft Business Blog!
---
Restart Your Engineer Management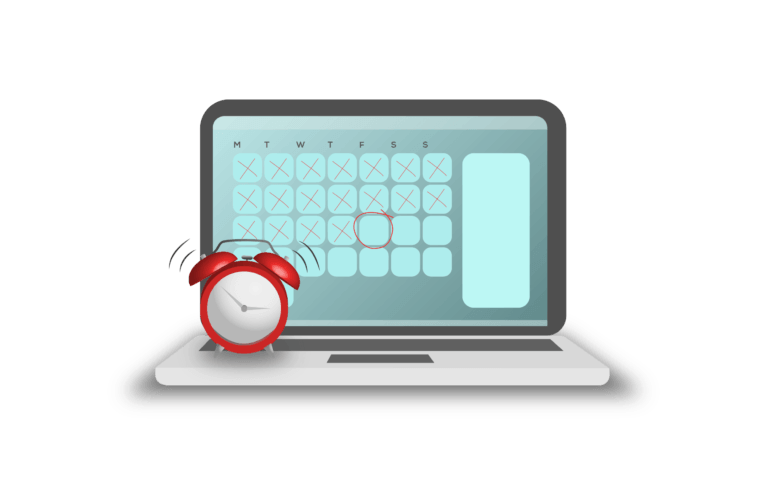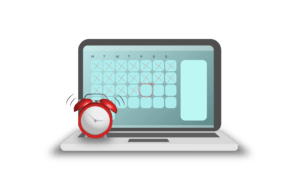 One of the biggest challenges for growing field service businesses has always been finding, hiring, and managing the very best engineers.
Of course, you want to work with the best and brightest, but so does every one of your competitors.
This task continues to be harder than ever, but there are plenty of ways to make building a team easier on yourself.
To understand what's happening, it helps to look back over previous years as well.
For instance, in 2018, a study reported in Heating & Plumbing Monthly showed that: "a lack of skilled workers and poor training opportunities [were] the most pressing concerns of the modern plumbing and heating installers." 
To this day, the trend continues and looks to be an ongoing issue.
It's not all doom and gloom of course, and there's still plenty you can do to make sure you're not only attracting talented engineers, but training staff to help them achieve their best as well.
It's a balancing act, of course, because even if you can afford to hire the best engineers, if you mismanage their time, then it will cost you!
So, if you're looking to keep growing your field service business this year, here are some expert methods for getting and managing the engineers you need.
Be a nice place to work.
It sounds simplistic, but while your bigger competitors are falling over one another trying to offer more money and pricier benefits, the secret to attracting better engineers can be as straightforward as trying to create a nice place to work.
Inc. predicted that the most coveted employee benefit would be work-life balance, especially shorter workweeks.
You might have heard rumblings about 4-day-working-weeks being trialled in workplaces and countries across the world, and it's easy to see why it's appealing.
However, there is a question over how realistic it is for certain industries, particularly field services. however, it doesn't hurt to consider ways you might improve the work environment for your employees.
Not everyone needs or wants beanbags, beers, or bike spaces, but basic things—like making sure staff have the tools they need to do their jobs—can make a massive difference. If people are productive and respected, they're often happier. 
In our article on creative ways to hire field service engineers, we detail how tool allowances, tuition reimbursement, and discount programs can entice engineers to choose you over the competition. Yes: being nice can be more powerful than cash!
Know where your engineers are.
Nothing demoralises employees like having to deal with coworkers who are unethical—and who get away with it.
Not only that, but letting engineers get away with time theft, selling the company's stock online, and other unethical behaviour costs your business money and stalls your growth.
That's why a key aspect of rebooting your engineer management this year is tracking your engineers and focusing on stock control while they're out in the field. 
Keep your engineers busy…but not 
too
 busy.
When it comes to hiring and retaining engineers, scheduling is a big deal. Your engineers want to be kept busy—but not so busy that they don't have time to breathe between jobs.
Getting your schedule right includes:
Using your sales data to predict busy times.

Training engineers to handle extra work (instead of hiring temporary workers).

Incentivising your engineers to work fast.

Encouraging your customers to schedule regular maintenance calls during historically slow periods.

Automating your scheduling.
Hire more women.
Field service businesses are getting wise that female engineers offer unique skills and bring much-needed diversity to their companies.
Many homeowners feel safer with women engineers in their houses, and women tend to be detail-oriented and have good communication skills.
Here's how to attract and recruit women engineers:
Create a female-friendly environment.

Help female employees set boundaries with customers.

Offer flexible hours to help female engineers accommodate busy home schedules.

Target job ads to women.
We offer more detail in this interview with Hattie Hasan as she discusses the Register of Tradeswomen in the UK.
Restart Your Stock and Parts Management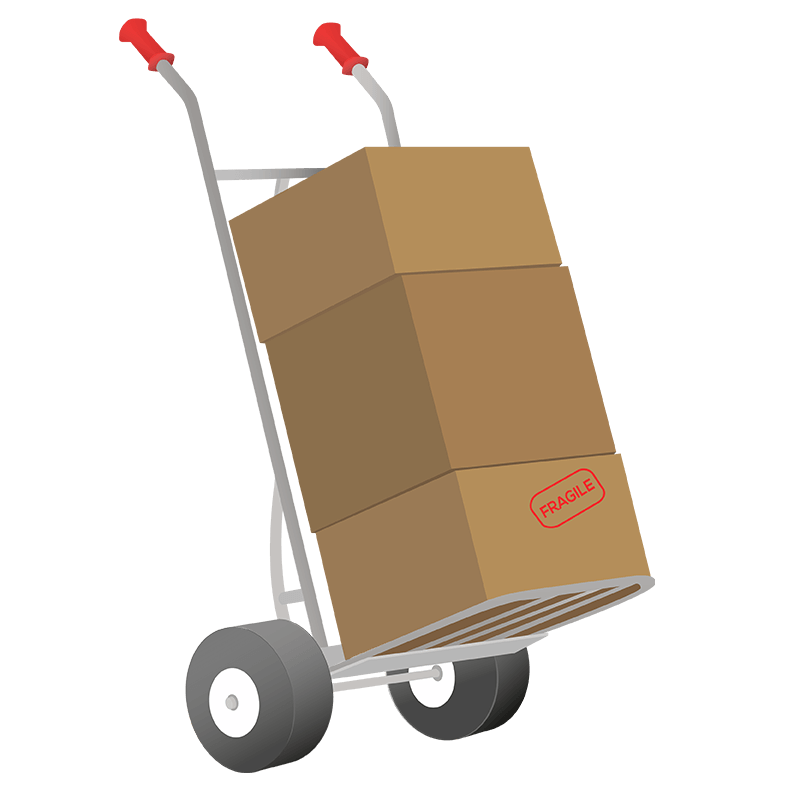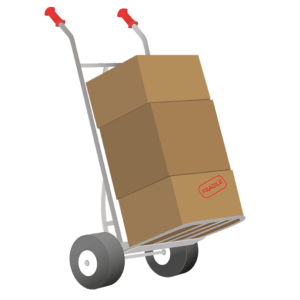 As your field service business grows, you may start to notice magic happening. And not the good kind—we mean that the parts your engineers need seem to magically disappear, and time somehow reverses when you order parts from a supplier for a rush job.
These stock challenges put a damper on your business growth. That's why the bigger your business gets, the more important it is that your parts management be able to keep up.
Here's how to give it a refresh:
Digitalise your stock management.
Paper-based stock management systems work for a while, but when you grow to a certain point they can hinder your ability to get jobs done…which soon affects your profits. Paper stock sheets get damaged or lost, engineers forget to fill them out when they're in a hurry, and paper lists make it difficult to stay on top of your stock levels.
Digitalised stock management, on the other hand, offers more visibility into what you have and where it is, keeps you from tying all your capital up in stock, reduces the risk of dead stock, lets your engineers complete jobs more quickly, and increases customer satisfaction.
If you're running into growth-related stock management issues, consider going paperless with your parts so you can keep your business expanding.
Join the cloud.
If you've already moved from paper-based stock sheets to some kind of software system, the next step is to move it all to the cloud. (And if you haven't, you may want to download our free Stock Control Spreadsheets to help ease the transition.)
Get your field service management organised.
Even the most high-tech stock management system won't do you any good if your stockroom—whether it's a small closet or a giant warehouse—is set up badly, difficult to use, or a disorganised mess.
Here are a few ways to reboot your stockroom this year:
Talk to other businesses in your area, and non-competing field service businesses online, to find out what kinds of storage solutions work for them.

Use all the space you have, including installing shelving units that reach all the way to the ceiling.

Use a consistent labelling system for shelves and bins.

Train your engineers so they know where everything is stored.

Clean up the stockroom regularly, and even dress it up a bit so it's a pleasant place to be.
Following these best practices for creating and organising a stockroom will help your business keep growing—without running into any stock-related glitches.