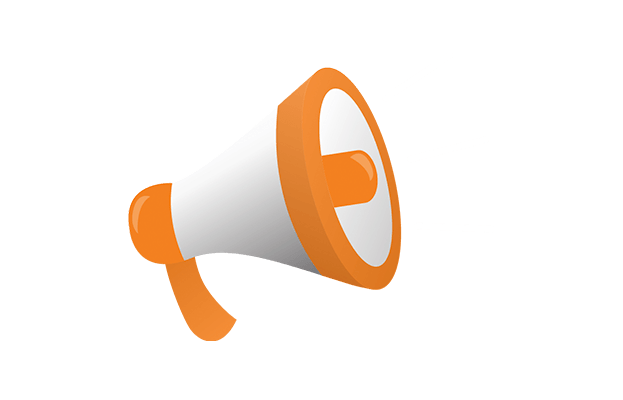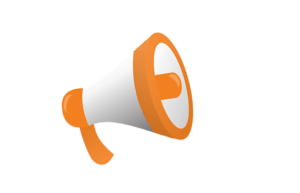 For your company, whether it's Fire & Security, Plumbing, Electrical, HVAC, or another type of field service, you're aim is to deliver on the promise of quality, consistently.
Providing a great service is a big part of what keeps customers coming back and helps attract prospective clients, too.
As you work hard to scale your business, you know it's not always easy to maintain quality. You could have great contracts, the best Operations Managers, and experienced engineers, but without the right tools, your business will always be limited in what it can achieve.
Automation could well be the tool you need to elevate and scale your business effectively.
Think of it like this. You probably don't send many messages by post anymore (certainly not in any great volume).
That's because email and instant messaging are far superior.
Typing on a keyboard and clicking through Gmail is, quite simply, more efficient than writing a letter. As a result of using superior tools, you save yourself time and are able to crack on with more important tasks.
Innovations like this have certainly been for the better. It's only natural, then, to see other changes affecting our working lives, too. One such result, (as is the standard across an increasing number of industries) is to integrate tasks with technology—like using job management software—in order to enhance the way you work.
This is where we see automation truly make its mark.
It's safe to say that there's a lot to consider when thinking about the potential impact on your field service business with automation. But don't worry! Our team has published more than 30 pieces of content on the topic alone, and we're always adding more!
To help you keep track of all that knowledge, we've built this complete guide so you can focus and learn from our insights. It's easy to access and you can discover all sorts of great info about the wonderful world of automation!
We'll guide you through and provide resources to boost your learning along the way, too.
Ready to dive in? Let's go!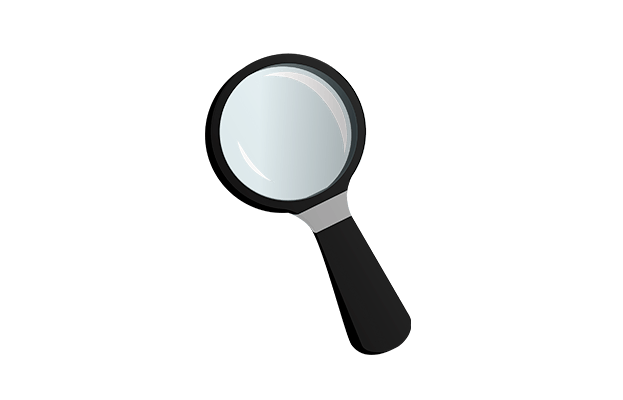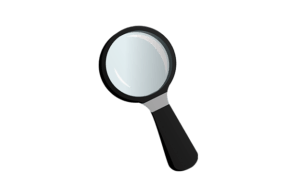 When people picture how automation works, they often think of conveyor belts and assembly lines. However, automation software is far more subtle.
As our very own CEO, Jason Morjaria, puts it:
"Automation creates consistency – if something is automated in your business it means it's done every time, without fail.
You're not relying on a person to do something (or forgetting to do something). You also know it's done in a particular way, every time."
Through automation, you can streamline the functionality of your business and improve the quality of your services. It allows you to work faster, more efficiently, and with greater accuracy. It can even give you a distinct edge over the competition. This is great when thinking about tendering for those competitive, lucrative contracts that are essential to helping your business grow.
You'll no doubt have repetitive tasks that take up a lot of your time. Whether it's sending emails, preparing invoices, or scheduling appointments through clunky diaries. You'll also know that repetitive tasks (particularly mundane ones) can be tedious. This can lead to complacency or even laziness. In turn, this behaviour (despite your best intentions) could lead to costly mistakes, or even damage the reputation of your service.
What automation does, then, is take over the mundane tasks and largely remove the potential for them to cause problems.
---
Discover more: Why Job Management Software is your Service Business's Best Asset
---
When considering the practicalities of automation, it's these subtle, simple changes that come together to help you successfully scale. As a result of establishing new standards (which are upheld by a computer that won't forget) and having a digital system automatically complete certain parts of a process for you (like auto-filling forms, or sending notifications); it enables everyone across your organisation to function far more efficiently.
It's important to note though that automation isn't a magical problem-solver; the human element still needs to be present.
Download: Tips for Training Engineers on How to Use Mobile Software – A Decision Checklist 
So, when thinking about automation, you need to be sure the solutions you decide to implement are the right fit for your business. You want to be sure it will amplify your work in the right way. After all, you don't want to be looking back in hindsight and realise there's things you wish you'd done before implementation.
To understand where automation could help, you can ask yourself questions, such as:
Do you need help managing multiple stock rooms? If yes, digitising your stock room and setting up automatic stock protocols could be the way to go.
Are we scheduling as best as we could? If you're juggling a lot of engineers, or even simply looking to save time, automation can help introduce dynamic scheduling to optimise diaries in mere clicks.
Are we training our team to get the most out of our solutions? Simply put, training matters, so you should be thinking about how you can kick-start your field service team with automation.
2. The Importance of Tech and IoT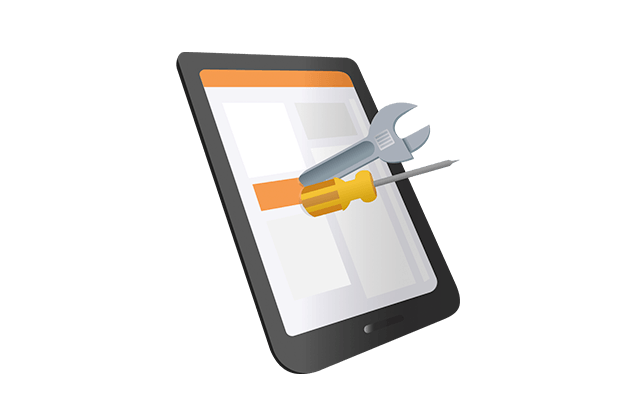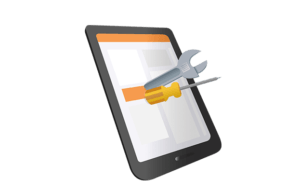 Technology is getting smarter. If you decide to introduce automation en masse to your business, it's important to be aware of how software, assets, and integrations are developing out in the big wide world.
If they're not already (and it's unlikely that's the case), they will most definitely influence the way you work before very long. One thing in particular that you'll also want to be aware of, particularly when it comes to installations for commercial, big-budget contracts, is IoT, aka: the Internet of Things.
A quick Google defines IoT as:
"The interconnection via the Internet of computing devices embedded in everyday objects, enabling them to send and receive data."
On a small scale, think of objects like smartwatches that connect to your mobile phone, or AI devices, like the Amazon Echo. On a bigger scale, IoT's influence affects all sorts of industries and installations: from fire alarms, personal security, plumbing, heating, ventilation, lighting, refrigeration, and plenty more. 
A major benefit of smart tech comes in the form of enhanced maintenance. Self-monitoring and automatic reporting can feedback data 24/7, 365 days a year.
It means you won't always need to have a person on-site to visualise and check up on assets, which saves you money on call-outs. Additionally, from the biggest to even the smallest of assets, lots of tech can report automatically. This way, they can provide accessible, precise, and clear data to help engineers deliver a more efficient, robust service.
When combined with automation, tech and IoT come together in a big way to influence your business. For Fire & Security businesses, as an example, automated tech provides very real benefits to help keep customers safe. It gives you—as the service provider—the insight needed to provide excellent maintenance so that customers' assets are compliant and ensure their personal safety and security.
Well-informed engineers, enhanced through automation, will be more capable of delivering less intrusive maintenance as well. This, in turn, gives the customer an overall improved experience of your service (which, funnily enough, can also be enhanced through the power of service reminders). It makes them likely to stick around and also provides peace of mind, and so greater customer satisfaction, that they're safe and protected, too.
Download: How to Create a Powerful Service Reminder
You'll see references to IoT on this page, but it's important to highlight here, first, as we dive into more detail as to "Why" you should introduce automation. 
3. Why Should I Automate My Business?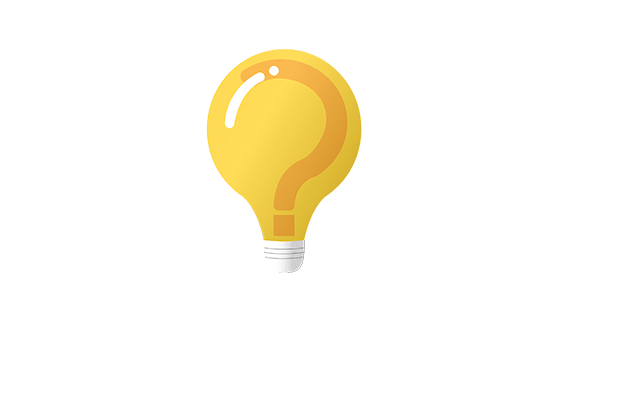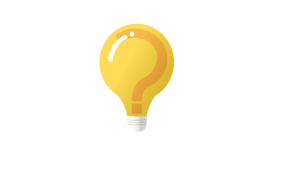 We've already mentioned a few benefits about implementing your field service business with automation, but let's consider the benefits, alongside practical features of automation, in a bit more detail.
Whether it's Preventive Maintenance for your client, or how best to make use of mass scheduling for your engineers, automation really is a great tool. With it, you can optimise and manage a whole variety of tasks more efficiently.
While you might have once coped with things like stock control, scheduling, or communicating with customers on a smaller scale, you will need to enhance these things if you want to ensure sustainable growth. 
That said, smaller businesses can still benefit from automation, too.
They can use it to optimise their workload, increase efficiency, and stay competitive (check out our 7 tips to enhance communication, below). Additionally, when implemented early, it will be easier later, to automate other aspects of your business, too.
In either case, by implementing automation in your business, you can take advantage of some excellent features. Benefits will help everyone, from your operations manager, office staff, to engineers in the field, including: 
Increased Productivity

Optimised Performance 

Reduced Costs (and increased earnings!)

Enhanced Communication

Improved Reliability
---
Discover more: 5 Benefits to Automating your Fire and Security Business.
---
To see how they connect to practical features, let's take a look at some in more detail:
3.1. Planned Preventive Maintenance (PPM)
Maintenance is a big part of what you do. After all, customers don't just want a great service on installations alone; they need quality maintenance to function consistently, too. 
When it comes to commercial properties, whether it's an entirely interconnected fire-prevention system, or installing CCTV cameras: these assets need to remain compliant to legal standards. This, of course, requires maintenance. To deliver that effectively, you'll need to make sure you've implemented an appropriate PPM Strategy, supported by PPM Software. This way, you can regularly check up and take care of an asset.
---
Discover more: How Do You Keep Your Customer' Assets Compliant?
---
You won't be surprised to hear that the best way to help you achieve this is—you guessed it—to use automation to help you track, monitor, and communicate in a well-organised manner. From booking the initial appointment, automation can help you set up repeat bookings, send notifications to confirm appointments, and even update your database, integrated with your CRM.
With that all in mind, we're sure you'd agree that prevention is better than always rushing to deal with an emergency. How do you achieve that? Through effective maintenance.
While emergencies are inevitable, you can better prepare your business to handle problems, and reduce the chances of emergencies from occurring. To do so, you must implement an effective planned preventive maintenance strategy, enhanced through automation.
From regular reporting, consistent scheduling, and instant updates, your business can provide maintenance that keeps your customers happy, reduces asset downtime, and maintains your contracts (and Service Level Agreements) to the required standards.
3.2 Automated Mass Scheduling
Scheduling isn't easy; anyone who's ever worked in a booking role will know that even the best-laid plans will constantly shift. It then becomes a complicated game of reshuffling, confirming, cancelling, and oh so very much more…
While it may not solve every problem, automated mass scheduling can lend a helping hand to lighten the load. In addition, it can even make problems—like last-minute cancellations or emergency bookings—that much easier to handle.
This is especially true with intelligent scheduling, integrated with your job management software. The system can trawl your digitised diaries and find the optimal date and time for an engineer to take care of an appointment. 
Just like any good prep, there are steps you can take to better reorganise your scheduling. From keeping engineers informed and acting efficiently, to ensuring that data is clear, accurate, and accessible.
---
Discover more: 5 Tips to Optimise your Automated Mass Scheduling Efforts.
---
3.3 Enhanced Communication
One particularly important aspect that builds on scheduling, is communication. After all, if engineers can't see their diaries, don't receive updates as soon as possible, or miss them altogether, then you're going to encounter potentially catastrophic problems.
Bringing automation in, to streamline the way you communicate, is a fantastic way to help you better manage the increasing number of jobs you have, and reduce confusion. If you can accept, book, or confirm an appointment, then an automated workflow can send notifications without you having to take the time to do it yourself. You can even integrate with additional tools to make things easier: like MailChimp for mass-email.
An optimised workflow, in this way, will enhance your communication strategy and help you to be more efficient, allowing you to experience the following benefits:
Keep up with demand,

Keep customers informed,

Prevent confusion and limit mistakes,
There are plenty more to be gained besides (in fact, we've listed eight!)
---
Discover more: Benefits of Automated Service Scheduling.
---
3.4 Optimised Stock Control
Have you experienced losses when it comes to your stock? 
Does it take too much time for engineers to pick up the items they need?
Do products disappear into thin air, or seem to multiply for no clear reason? 
It's safe to say that managing your stock can be a challenge: but whether these issues are having an impact on your expenses, customer satisfaction, or the overall efficiency of your business, it's important to make sure you're doing everything you can to prevent these downturns from occurring. With automated stock control, you can revolutionise the way you manage stock.
As we stated previously, a human element is still important with automation, and this is especially true for stock control.
Automation has come far, but until we can teleport items directly where we need them, it's simply good practice to have people check things over. Again, it's all about making things easier on the person/people who manage stock.
The sheer amount of time alone that can be saved, and then the knock-on effects from that, makes automated stock management far, far superior to older methods which would only become more inefficient as your business grows.
On the flip-side: if you feel you're ready to implement stock control, but (understandably) uncertain where to start, we'd suggest looking at stock control barcode software.
This can offer stockroom managers a great solution to digitally track stock, not just what is and isn't in a particular room, but even when and where a part was used. On top of that, real-time vehicle tracking can be useful too, especially if there are engineers who like to carry a lot of stock with them.
Common issues that may have led you to consider automated stock control could include:
It takes too long to check in new stock

You don't use up existing stock before ordering more

Parts are too frequently lost, broken or stolen.
By making use of stock control, you can help to reduce these problems, or even prevent them entirely. Ultimately though, stock control is designed to help you handle your entire stock process: from the arrival of parts, all the way through to returns, all automatically tracked and recorded onto your job management software, for all staff to see.
3.5 Monitoring Service Level Agreements
You'll be expanding for a reason, of course, but you need to make sure that you not only want to take on more work but that you're capable of doing so, too. It's a simple truth of scaling your field service business with automation, that customers will come to expect more from you.
If you feel you're capable, then you'll also need to prove it, particularly in tender (though more on that in a moment). One particularly positive way to prove your worth is to introduce Service Level Agreements (SLAs). These may be a requirement from some customers, but they will help set a standard and signify a commitment from your business to uphold a specific level of service, particularly where PPM is concerned. 
There are certainly risks to SLAs. Failing to meet an SLA can sometimes result in financial penalties, particularly if they're improperly managed. It's a good idea, then, to understand why they're so important to your business. With a great emphasis on planned maintenance work, offering SLAs gives you the confidence to show customers what your business is capable of. It also helps to inspire confidence and trust from them, in return.
---
Discover more: What Service Level Agreements Should You Offer To Your Customers?
---
We've spoken already about how automation can improve communication, and these benefits carry over when it comes to monitoring SLAs too. If you've decided to automate, then you'll want to consider including SLA tracking there, too.
Check out the 5 Must-Have Tools For Service Level Agreement Monitoring.
Is an SLA being tracked from the start? Is an SLA close to breaching? Notifications can be set up to automatically contact the relevant engineer, office staff, or even customer. As a result, issues can be resolved faster, or even entirely prevented. By being able to monitor SLAs automatically, you open yourself up to easier reporting, managing, and prevention of errors.
We understand that automated tracking may be out of reach at the moment, so we have a solution in the meantime!
Our SLA Monitoring Spreadsheet Tool can help, so download yours today!
3.6. Improved Success at Tender
When it comes to tender, you need to show customers that you're paying attention to what they need. Then, show them that you can fulfil their needs thanks to a quality, well-optimised strategy. You also need to back up your claims with facts.
---
Discover more:  Here's what Property Managers need to see in your Tender.
---
Everything above can be used in part, to help promote yourself in tender. It's not so much about telling customers that you automate your processes, but rather demonstrating the positive effects in other ways. For example, you can provide statistics about response times to emergency call outs, percentages of completed SLAs, or even the frequency of appointments you fulfil every week. 
For a specific example, Service Level Agreements are an excellent way to show prospective customers that your business is committed to delivering a quality service. In particular, automating your SLA process can enhance your appeal and lead to bigger, better financial opportunities.
---
Discover More: How Automating SLAs Can Help You Win Bigger Contracts.
---
While taking on more work and increasing the size of your business is great, it's true that it also makes it more cumbersome to manage. With automation, you'll find it much, much easier to stay on target and fulfil the necessary requirements.
This makes it more likely you'll win more contracts and can manage them in a sustainable way, too. If you're looking for extra help with writing tenders, our Tender Writing Checklist for Field Service Businesses could help you out.
3.7. Improved Retention and Recruitment
Had you considered the impact that automation can have on both customer and staff retention?
Everyone loves convenience, not just because it lets them do their job faster, but because it lets them do it better, too.
If you're not utilising technology to help optimise the way your business functions, it has the potential to put off potential customers (who are happiest with a first-time fix), engineers (who don't want to handle fiddly admin), and office staff alike (who're there to make things run smoothly).
After all, no one wants to work for a company where the work they do feels sluggish and inefficient, especially not in this day of age of streamlined communication and where tech has made laborious tasks easier than ever to fulfil. Without upgrading, you risk putting off customers and falling behind your competition.
---
Discover more: Hiring in HVAC: How Automation Can Help You Attract Talented Engineers
---
The great thing is, an automated solution no longer has to be an expensive one and there are options for you to upgrade and integrate software solutions without breaking the bank.
4. How Do I Start to Scale My Field Service Business via Automation?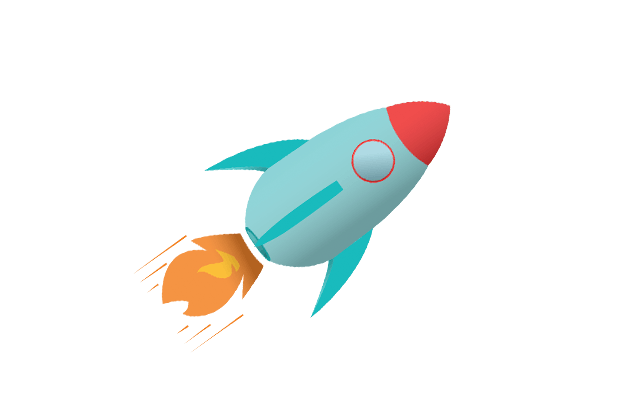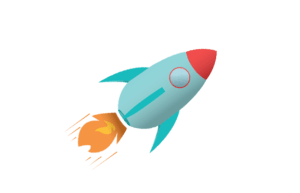 Understanding why automation is useful is one thing, but how to actually implement it is quite another. It requires careful application of time and resources, to say the least…
There are 5 steps that any business should consider when thinking of scaling their field service business with automation:
Step 1: Do an audit to identify your pain points. It's a great place to start. By understanding where your business needs improving gives you a better chance of finding solutions to fix them.
Step 2: Choose a solution. Make a choice that you feel confident suits your business needs.
Step 3: Set targets to aim for, and track them. Tracking targets and understanding how worthwhile changes are. 
Step 4: Involve your staff in automation. Gain perspective and make an informed decision as a team. 
Step 5: Review your strategy regularly. No strategy is fool-proof forever; keep analysing and reviewing your progress and make adjustments as needed.
Every business' situation is different. However, if you acknowledge the pain points you want to move on from, and keep best practices in mind, you'll find that getting what you want out of automation is much, much easier! 
From shifting away from paper-based organisation, to encouraging you to do a deep-dive audit of your business to discover your pain-points; that's why we prepared this page, so you'll come across the best practices to follow when looking to scale your field service business with automation.
Why not take your learning further with our practical guide to automation?
Download your copy of the Practical Guide to Automation, and get started!