How to Craft World-Class Customer Journeys
October 20, 2022 | Read: 8 minutes
What exactly are customer journeys?
Whether it's browsing, purchasing, signing a form, or even leaving a review, every interaction that a customer has with your business is a journey.
---
Experiencing great customer journeys can make all the difference when it comes to winning customers over to your services, time and time again.
However, it's up to you to ensure that each journey is as straightforward and satisfying to get through as possible. Fortunately, with software, that challenge is simple than ever to overcome.
Let's explore all you need to know about crafting world-class customer journeys.
---
---
What is a customer journey?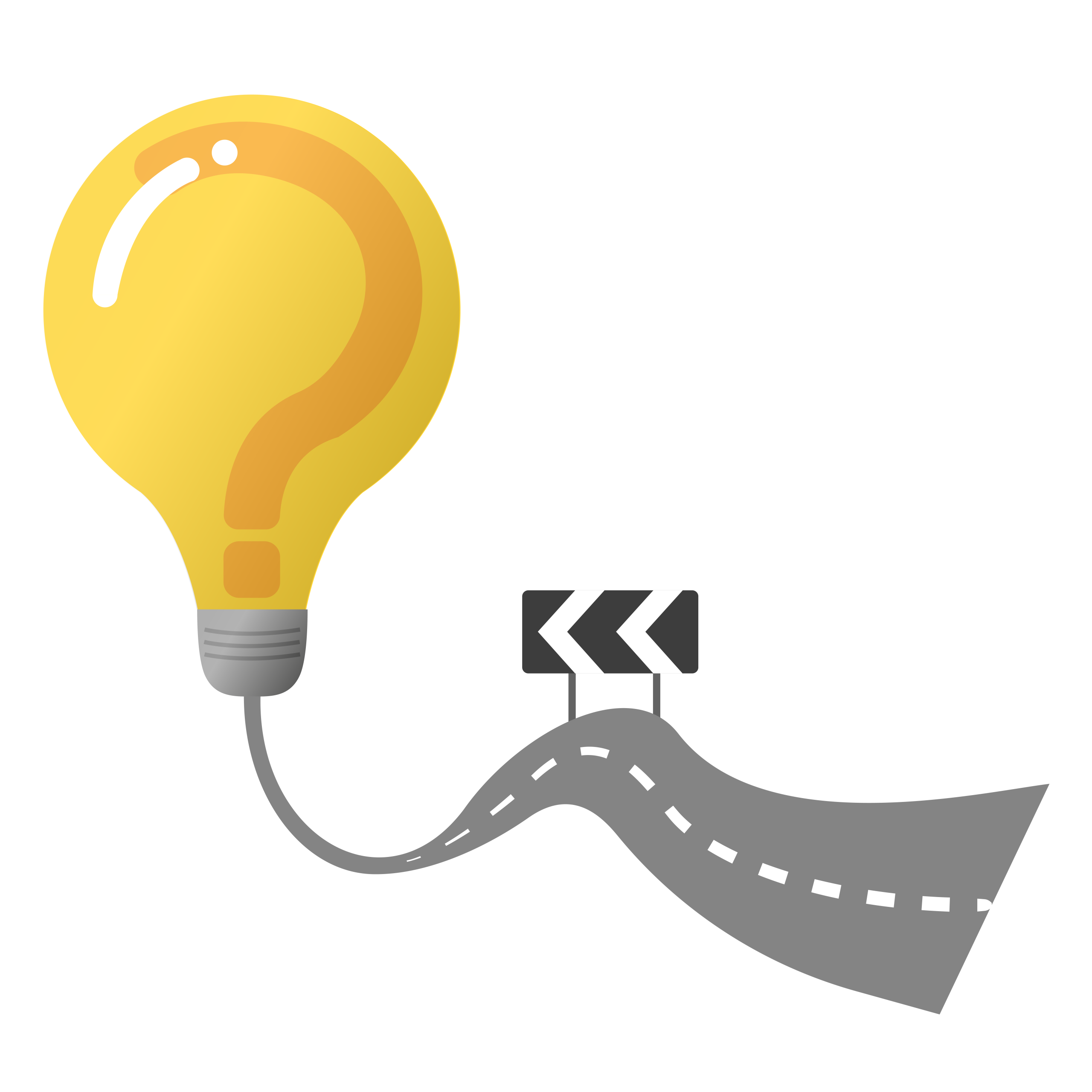 As we dive into all the details and consider how you can improve your customer journeys, it's important to note how a customer journey differs from an overall customer experience.
A customer journey is an interaction that a customer has with your business. It could be when they book a job, send a review, and make a payment, as just a few examples.
Customer experience is the result of these journeys. Depending on how each journey is, it will determine how good (or bad) the experience was for them.
While you can't decide for them how they'll feel about their experience, you can do your best to positively influence it by improving each individual journey.
So long as the interactions that customers have are consistently straightforward and run smoothly, it's more likely that they'll stick around. The ideal scenario is that a customer is so satisfied with your services, that they'll become an advocate for your business, and even book with you again in the future.
Improving customer journeys is easier than you might think. As Commusoft's founder, Jason, puts it:
"It's not always a huge revolutionary change that you have to make [to improve customer journeys]—we're talking about communicating with customers, keeping them up to date, and really understanding their anxieties."
Let's review that idea in more detail:
Why do customer journeys matter?
When thinking about how you can improve your customer journeys, it's helpful to put yourself in their shoes.
Ask yourself: are you giving your customers the experience you would want, if you were in their position?
As consumers, we all appreciate a level of control when we make a purchase. Getting insight when we make decisions, particularly when it comes to spending a lot of money, is also incredibly valuable.
After all, the easier it is to interact with a business, the better we feel. If getting the result you want is easy, it gives you more confidence, brings peace of mind, and establishes trust. It's these winning attributes that are more likely to lead to long-term customer loyalty.
And as Jason said, it's all about communication.
At a minimum: you don't want to be kept waiting. You also don't want to provide unnecessary information. You want to get from A to B as quickly as possible.
If you can make sure that's the case for your customers, you're on to a winner!
For your field service business in particular, winning and maintaining trust is significant. If achieved, you can improve productivity, increase profits, and better manage your business' growth.
How do I create a seamless customer journey?
With software, you can better manage customer journeys and lead customers toward an excellent experience of your services.
Of course, not all software is equal and it may be the case that you're using individual systems to control different aspects of your business. This separation makes it far less likely that you can create a cohesive experience. That means it's harder for customers to enjoy, let alone your admin staff.
This is why you know that you need to invest in software that lets you control multiple processes. By being interconnected, you can streamline your work and make journeys seamless, flowing from one to the next.
Whether it's the journey of booking a job, processing a payment, or even preparing to meet the customer on-site—to name just a few. Each of these touchpoints can lead a customer to have a good or bad experience with your business.
As an example, let's explore how you can improve the booking journeys through using software:
Booking Jobs as a Customer Journey:
How easy is it for a customer to book a job with you? Do they have to call, send an email, or send a text?
What about using your website? Can your customer go online and fill in a digital form?
As we mentioned, customers crave convenience and these days and their expectations will already be sky-high. That's not because of anything you've done, but because of experiences we've all become accustomed to…
After all, we're all used to using websites like Booking.com or trivago, as well as Amazon. They've made online interactions easy and set a new standard that every type of service has needed to follow.
Fortunately, emulating these experiences is easy. Software solutions, like those provided by Commusoft, can support you. There are many great options, like online booking, which can help customers to get in touch quickly and which will also work to notify staff and help everyone to work more efficiently.
If customers can contact you without having to pick up a phone, you're on to a winner…
What the experts say about customer journeys:
Don't just to take my word for it. The following whitepaper from Turbo Systems looks at the impact of elevating customer service experiences through apps:
"It's no secret that the prevalence of powerful mobile devices and millions of apps have completely changed people's expectations. It's an on-demand world, and the service industry is not immune.

The same technologies that changed customers' expectations—powerful mobile devices, apps, cloud services, and more—give service leaders the solutions they need to respond [and improve interactions]"
Thanks to the likes of customer portal integrations, you can easily implement a simple solution that streamlines the booking journey for your customers.
---
Why you need a customer-focused tool to improve each customer journey
As much as your software can help your customers take themselves on excellent journeys, it's even better when these same solutions make interacting in person easy, too.
These same tools can help your team to deliver excellence every day and that includes working more efficiently out in the field.
Being able to see and share customer history, the details of a job, or even arrange additional bookings without having to call back to the office; with great software, they can do all of this in the palm of their hand, all whilst with the customer, which only goes on to create even better experiences for them.
With your engineers so often being seen as the face of your business, the impression they make counts and with user-friendly tools at their fingertips, there's no limit to what they can achieve!
When customer journeys are world-class, everyone wins.
More expert insight:
Indeed, in a recent study from Deloitte, they emphasise that a balance of digital and real-world connections can massively impact customers:
"In the digital world, emotional connection makes a difference between customer satisfaction and loyalty [but] it's often the non-digital, the genuine emotional connection, which makes a difference between delivering a merely satisfactory customer experience, and winning enthusiastic customer loyalty."
Striking the balance can be tricky.
However, it's a contemporary challenge that you can overcome with modern solutions. Digital surveys, like those available from SurverySparrow, can help you to improve customer experience, for instance.
Not only that though, but to discuss customer experience, let's consider the pandemic, where Field Technologies Online made the following suggestion:
There are "three fundamental actions a company can take now to improve its customer experience and, in turn, position it for accelerated growth […these are] its employees, its processes, and its technology."
We've established above how you can influence these areas; by using software to shape customer journeys and streamline interactions. Digital solutions create efficient pathways that enable your staff to do their jobs, wherever they are.
Combined with other digital tools, your business stands to save time and money, and create more satisfying experience for customers.
---
Go ahead and craft world-class customer journeys!
Understanding how you can influence individual customer journeys with your job management software is only going to have a positive impact on your business.
If you want to improve customer journeys for your customers, click below to get started!